Stehekin is a unique trip, there is nothing else like it. Most arrive by boat, a 55 mile boat trip up Lake Chelan on the Lady of the Lake. The other way to arrive is to hike in, a strenuous trip from any direction. Because the Pacific Crest Trail is nearby and a shuttle can deliver hikers to town, you will find a slew of PCT hikers eating in town. For visitors out of state, the boat ride and a few hours looking around town is a good introduction to the North Cascades of Washington. For Washingtonians, a weekend trip to Stehekin makes for a nice getaway. Below are some activities that are popular in Stehekin.
Golden West Visitor Center
Stehekin
Washington Sights & Attractions
This is your first stop if hiking or camping in the area. Make camp reservations, backcountry permits and get trail conditions from the rangers on staff waiting to answer your questions. Evening programs are offered and there are interpretive exhibits and art galleries.
North Cascades Lodge
Located right at the landing, the lodge offers the general store with gifts, sundries, fuel, snacks, groceries, kayak rentals and the restaurant serving breakfast, lunch and dinner.
Local Crafts and Gifts
The House That Jack Built has operated as an arts and crafts gift shop since 1977. They offer arts and crafts including photography, painting, sewn and knitted items, jewelry, woodwork, printmaking, books and more all created by local Stehekin artists and craftsmen.
Campsites
Camping right in town is free and no reservations are required!
The Log Cabin Office & Fly Shop
Many reservations can be made here including boat rentals, ATV rentals, kayak and horse tours, tent to tent camping, and dinner reservations at the Stehekin Valley Ranch.
The Bakery (Stehekin Pastry Company)
Located 2 miles up the valley (transportation available) is The Bakery. Everyone goes to the bakery once, usually many more times if you are sticking around. The treats are wonderful and somehow taste better knowing how remote this bakery location is. Give your leftovers to PCT hikers, some of whom been hiking for months. You can spot them by their dirty backpacks, tattered clothing and long beards.
Biking
Discovery Bikes offers rentals. The road up valley is an easy ride for several miles.
Kayak Tours
Tours are offered that visit the upper estuary of Lake Chelan. You can rent a kayak and do it yourself or enjoy a tour with someone explaining all kinds of information.
Picnic Areas
There are picnic sites along the Stehekin road. Two are located just up the road from the boat landing and two more are about 1 mile up-valley. Picnic tables are also located just below the Golden West Visitors Center overlooking the lake.
Horseback Riding Lessons and Guided Trail Rides
Stehekin Outfitters offers beginner and intermediate riding on local trails.
Rainbow Falls
At 312 feet, Rainbow Falls is pretty amazing. You can bike, hike, bus or take a tour to the waterfall. The falls are located just a short walk from the parking area so they are pretty easy to reach.
Lodges
Most overnight visitors rent one of many lodges in the valley. Some of them offer a courtesy vehicle to use for your duration.
Trails
There are numerous trails to hike in the area. Easy ones like the Lakeshore Trail and the Stehekin River Trail are good for beginners. Advanced trails climb strait up out of the valley to high mountain ridges with incredible views. Maps are available in town, or go to the visitors center for the best advice.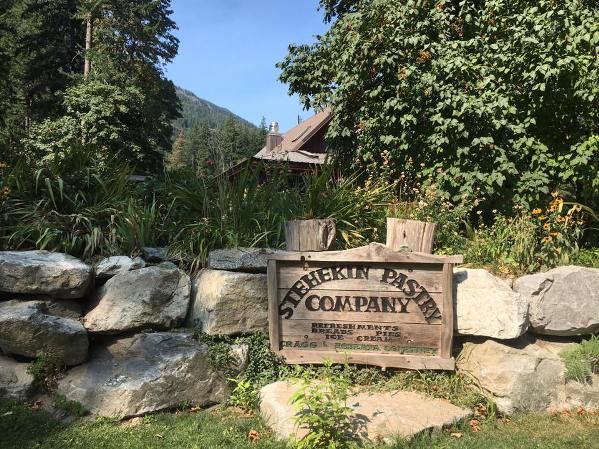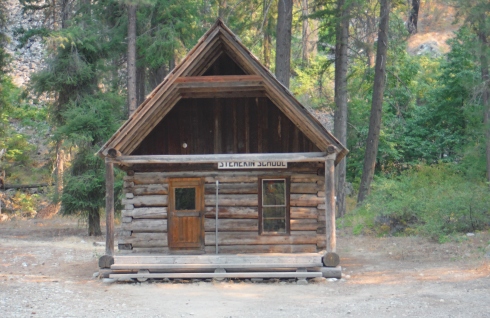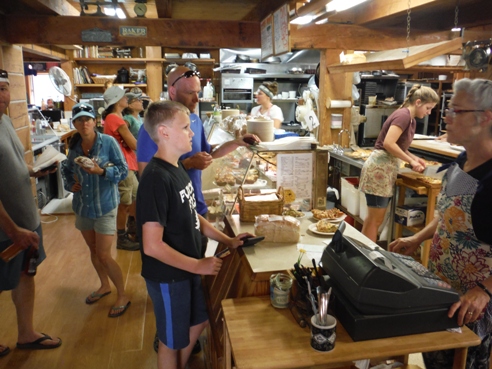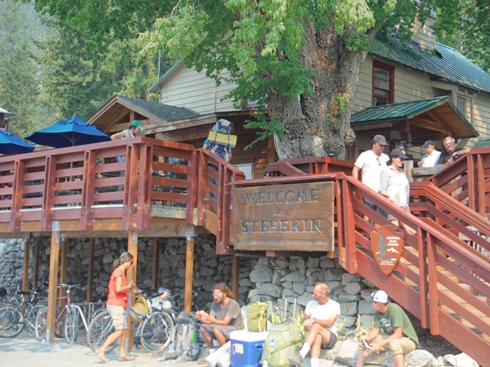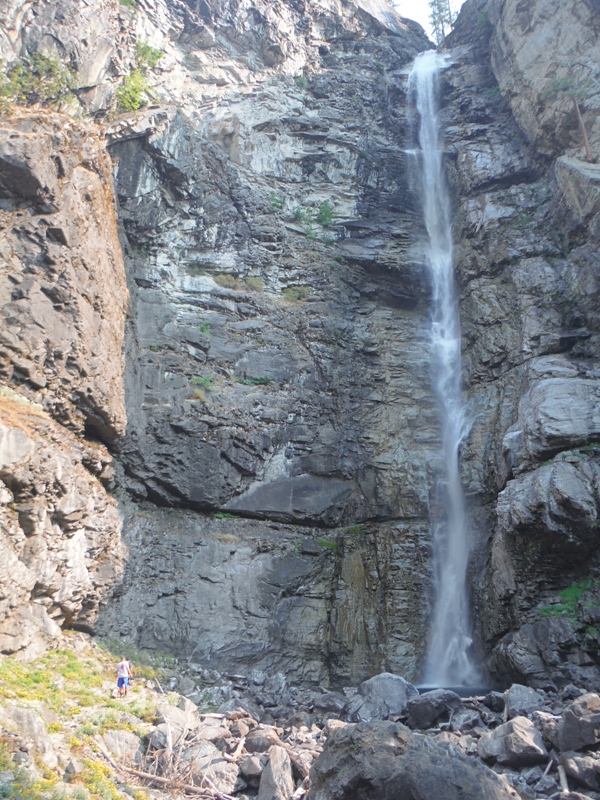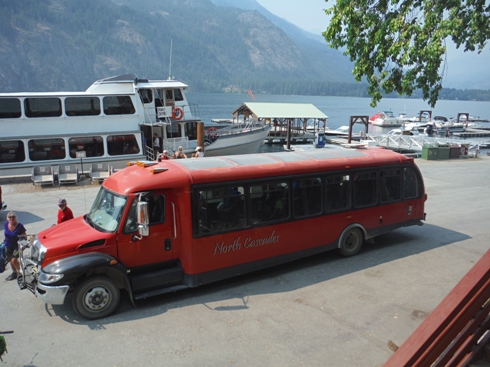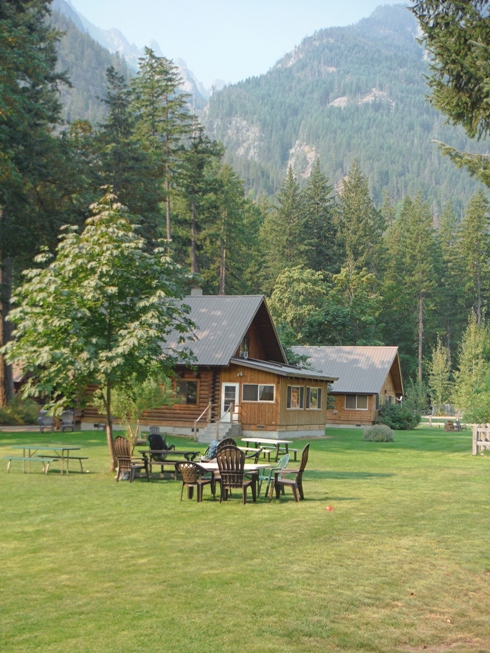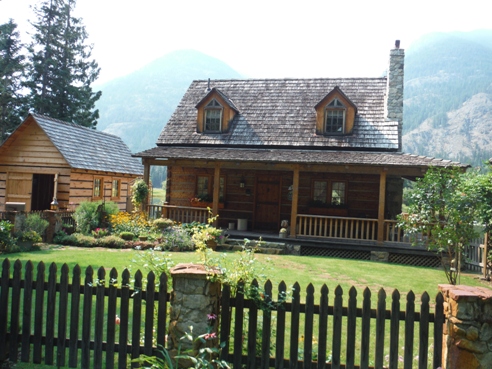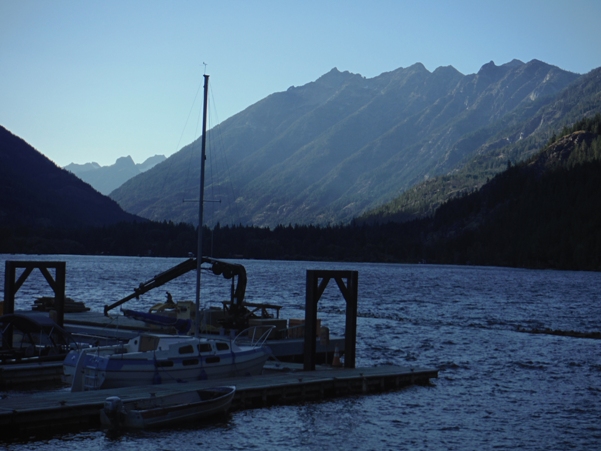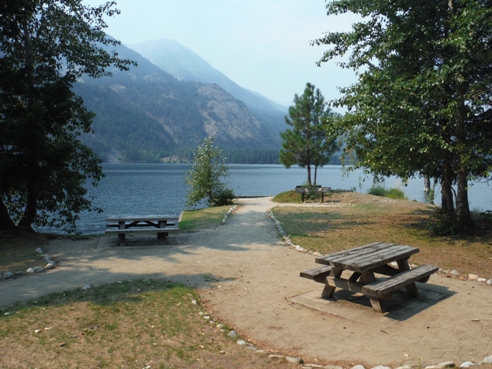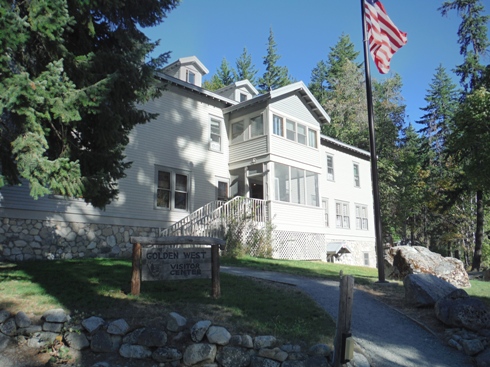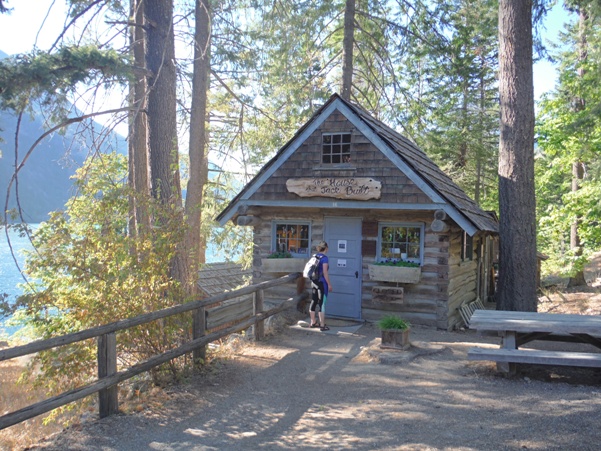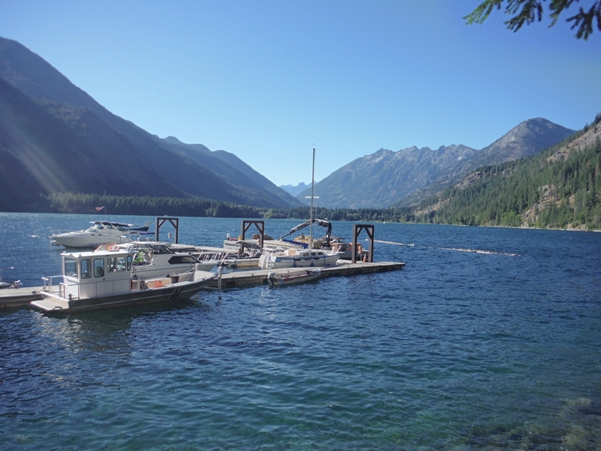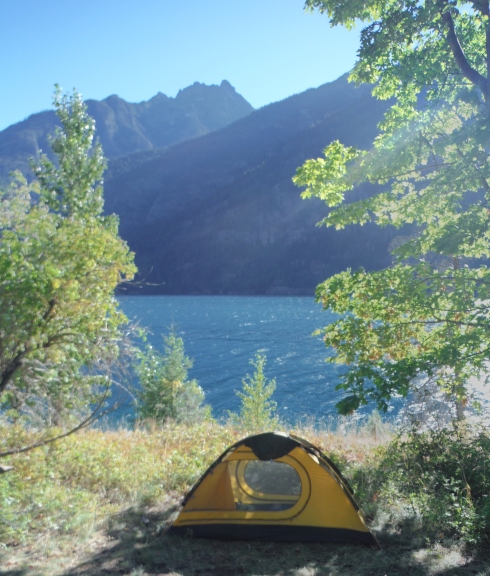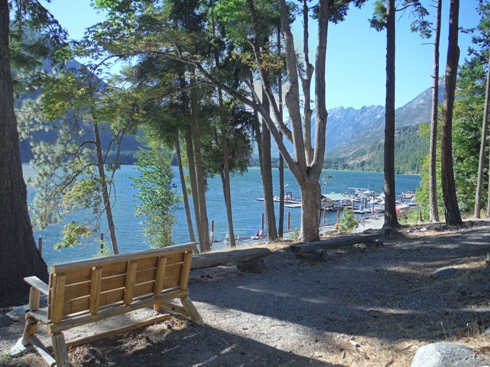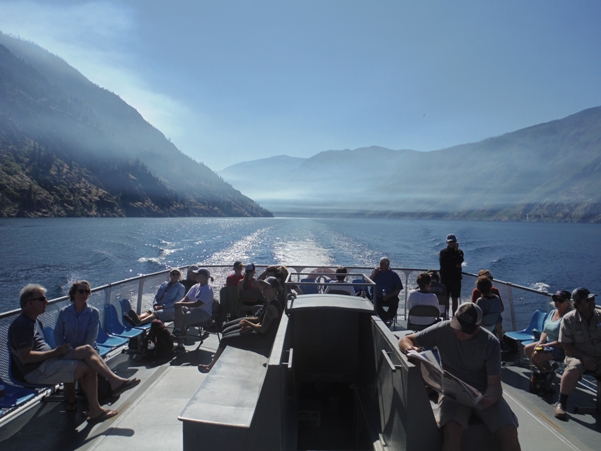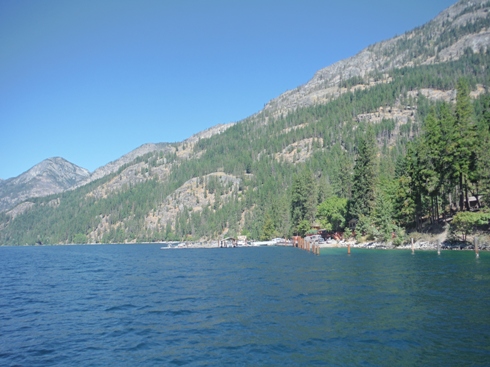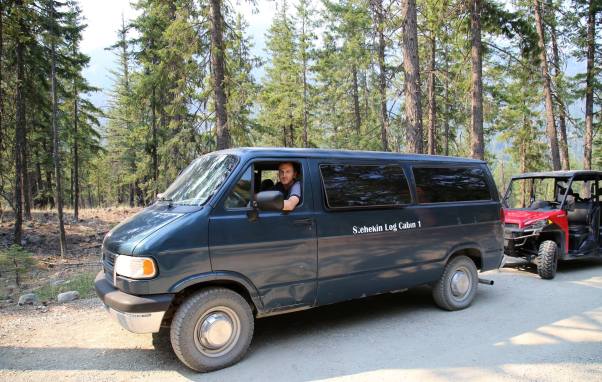 The House That Jack Built
Tent camping in Stehekin
North Cascades Lodge at the Landing
National Park shuttle bus
Golden West Visitors Center
Picnic area near the Landing
Old Stehekin school
In the bakery
Nice cabin on the lake along the road
Outside seating at The Bakery
At the marina with McGregor Mountain in the sun
Rainbow Falls
The Bakery
Use of this van with our cabin
Stehekin Marina
Cruising up Lake Chelan with the smoke from a wildfire dropping down the mountain