Connecticut Highpoint –
Mount Frissell South Slope
WillhiteWeb.com
Located on the side of a mountain, Connecticut has the honor of the only State highpoint not on a summit. Nearby 2,316 foot Bear Mountain is the highest mountaintop within Connecticut, but the highest point in the state of Connecticut is on the south slope of Massachusetts Mount Frissell.
Elevation: 1,257 feet
Drive-up with access anytime
Access: Paved road
Access:
Route:
Hike the Mt. Frissell Trail for 1.2 miles. The route hits the summit of Round Mountain at 0.7 miles with good views. Then the trail drops to a saddle before climbing steeply to the summit of Mt. Frissell, which again, lies in Massachusetts. Go south from the summit dropping a bit of elevation to the state line and highpoint of Connecticut. The highpoint has a register, a rod in the ground and a pile of rocks, not much else, for now.
The best access is from the north on Mount Washington Road. Most of the way is paved except the last mile which has homes along the way, so the road is pretty good. Coming from the south on Mount Washington Road is more forested gravel road, and was closed in the spring when we visited. I did not see any gates from the north.
Trailhead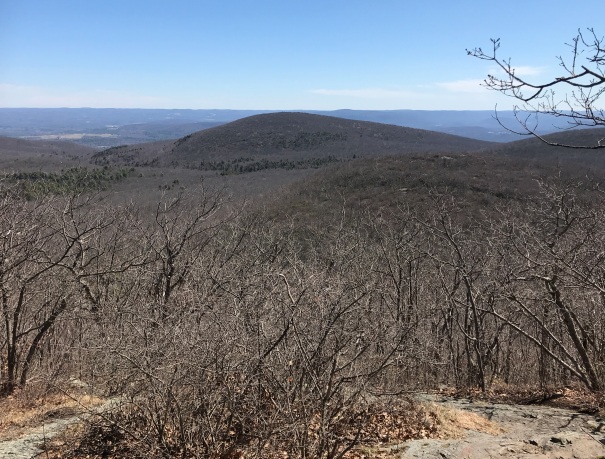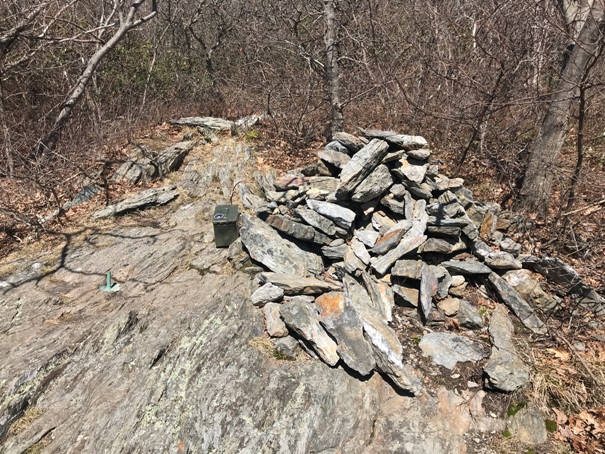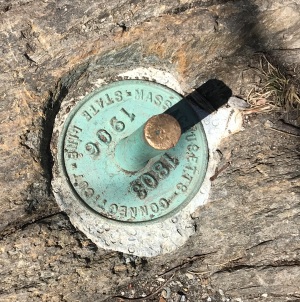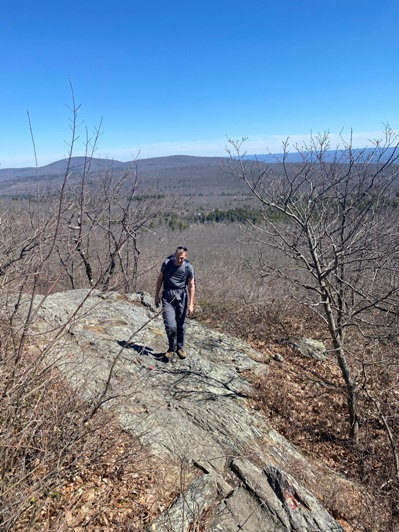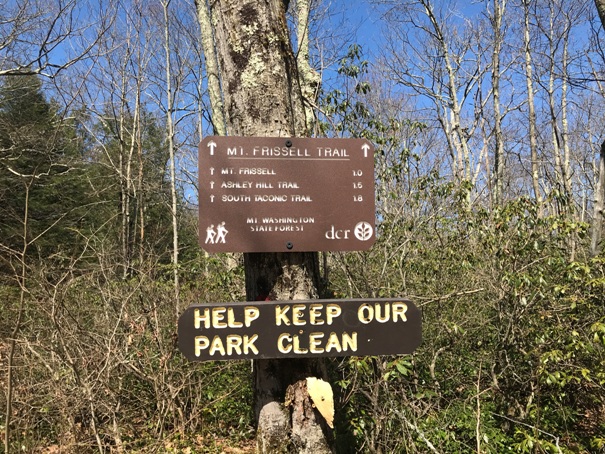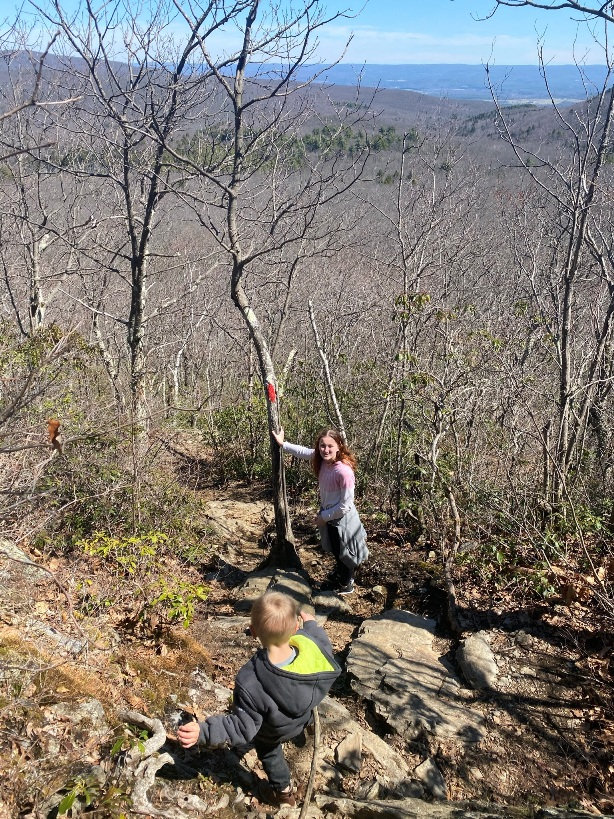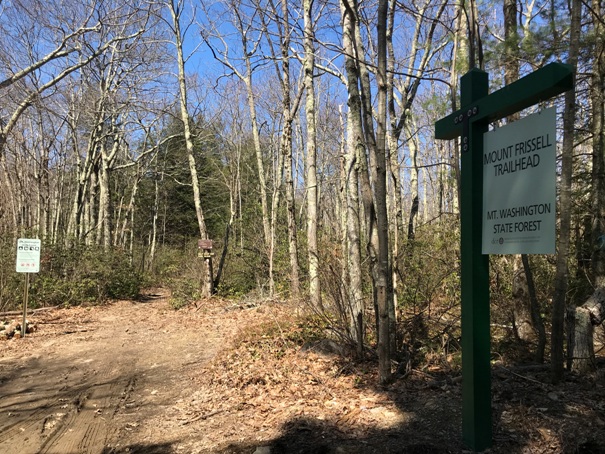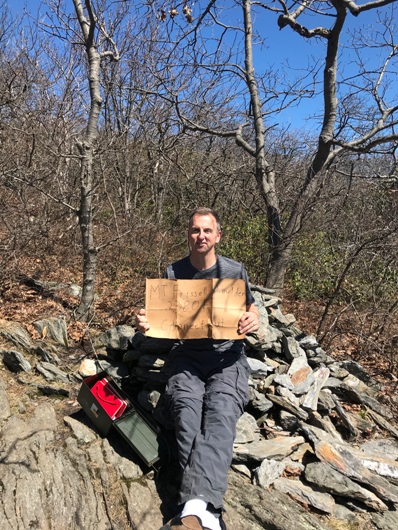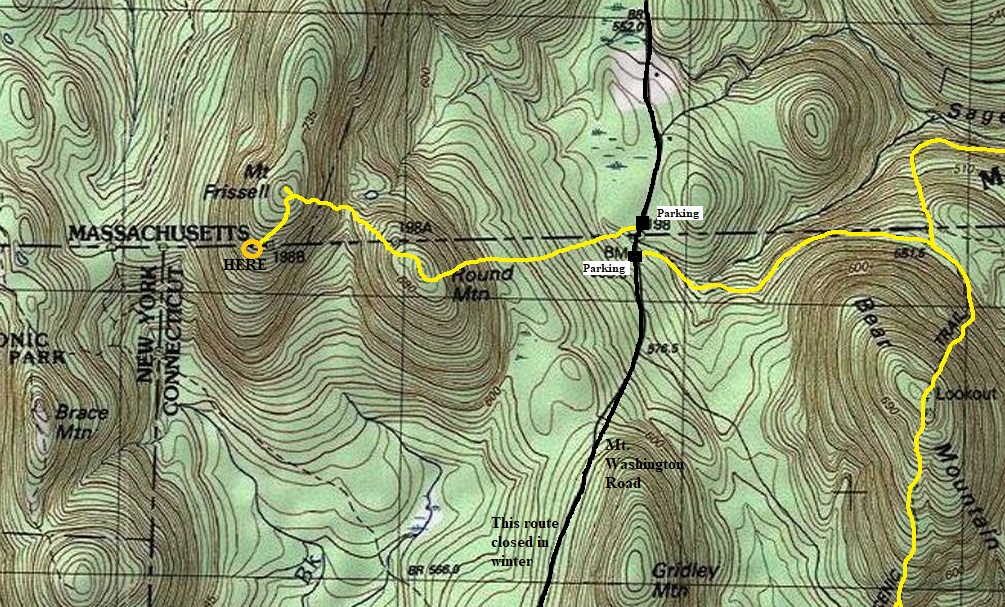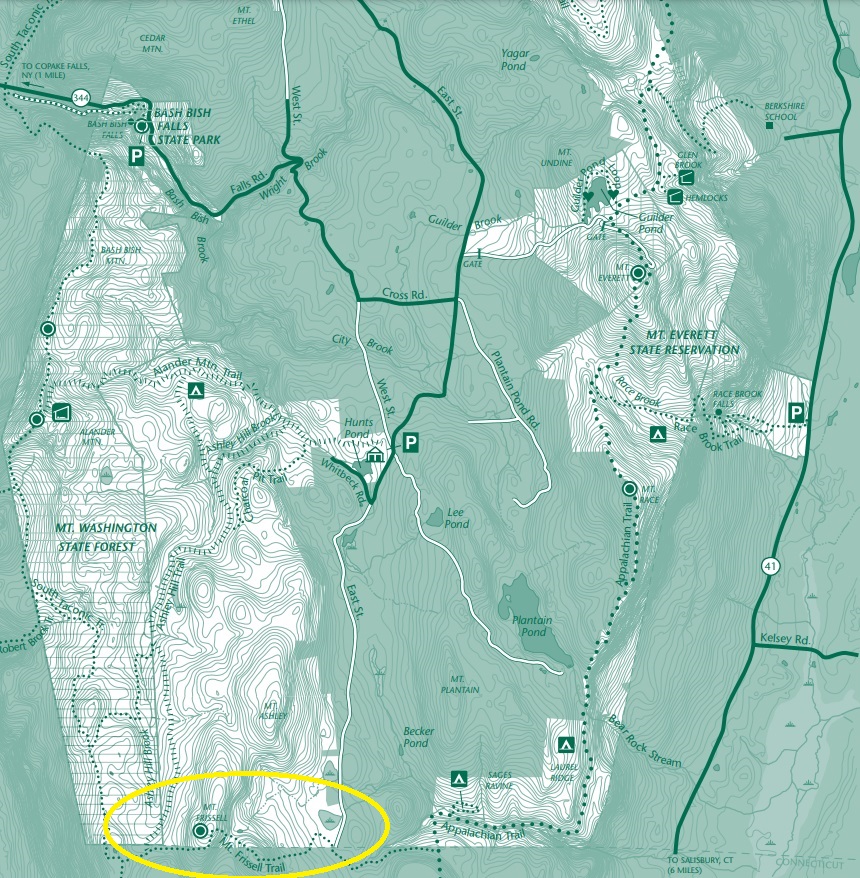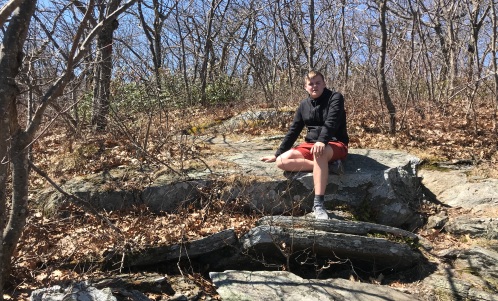 Map of Mt. Washington State Forest
Trailhead sign
Bear Mountain
Highpoint
Green stake
Steep trail
On Round Mountain with Mt. Frissell in the background
Somebody left a sign
Taking a break
Lots of views
Big views between the Frissell summit and the highpoint
From the parking area, trail heads West. You can also go East to the AT and climb Bear Mountain.
The summit of Mt. Frissell also had a register.