Lookout Elevation 5,634 feet
Hiking Distance: 2.5 miles (from south trailhead)
Elevation Gain: 1,400 feet
County: Kootenai County
One of the biggest mountains visible from Coeur d'Alene, Chilco Mountain is the tallest in its area with 1,526 feet of prominence. Although the summit highest point is in the trees, just south on the ridgeline is the old lookout site that will have views for a long time to come.
Lookout History:
In 1915, a log and frame cabin was built.
In 1916, it snowed several inches during late August fire season.
In 1922 the lookout was ranger Elwyn Webster.
In 1939 the cabin was abandoned when a tower was constructed on North Chilco Mountain two miles away. It is unclear when this cabin was destroyed.
WillhiteWeb.com
South Chilco Mountain
Access:
If I had to guess, the easiest way is to just hike the trail over from the north summit. That access is from Bunco Road and looks pretty good for most vehicles.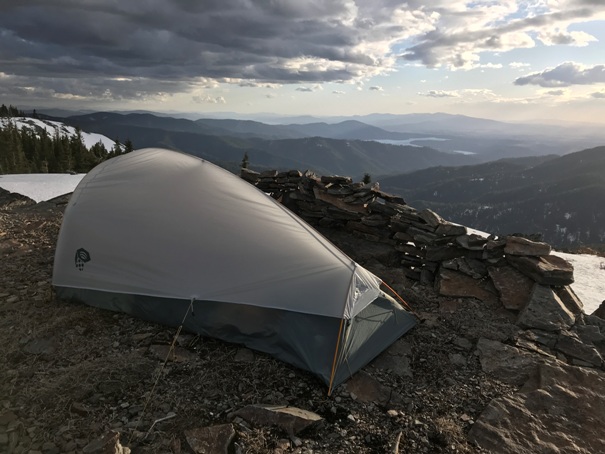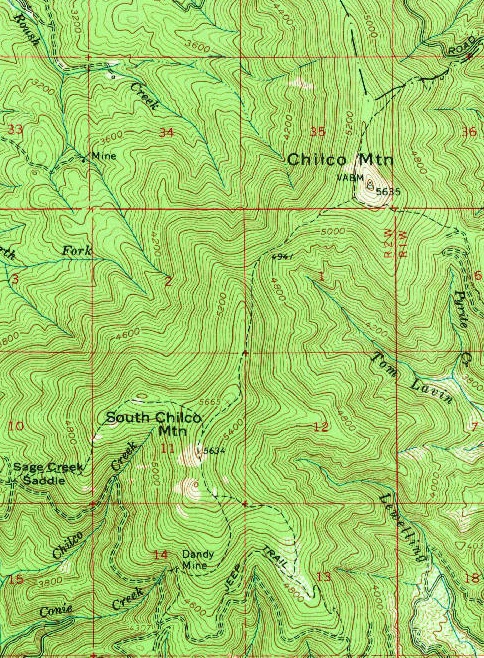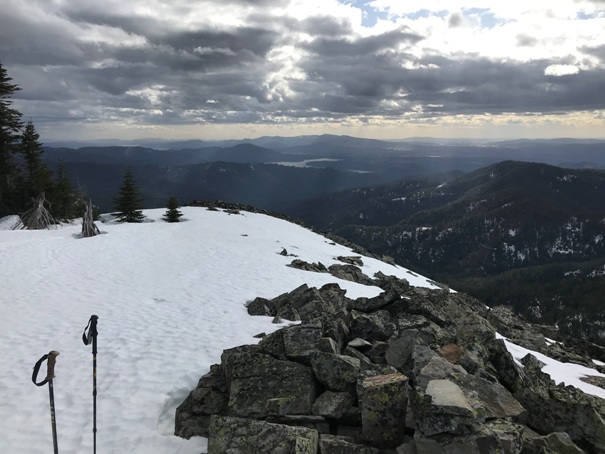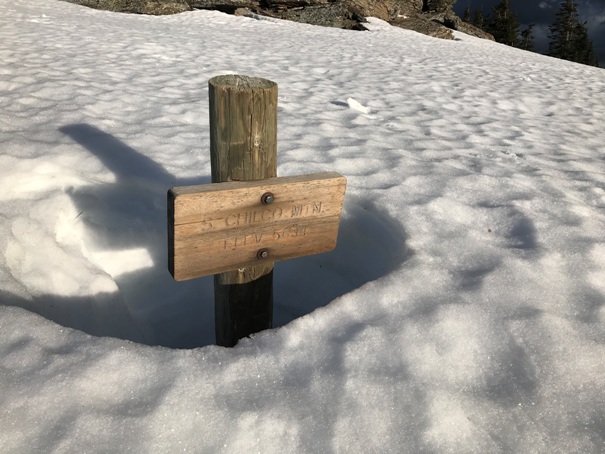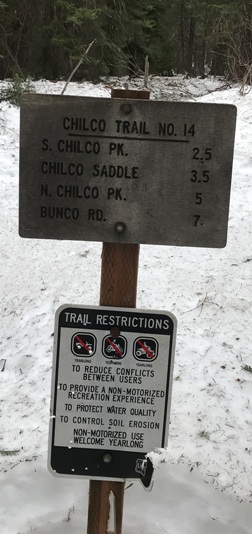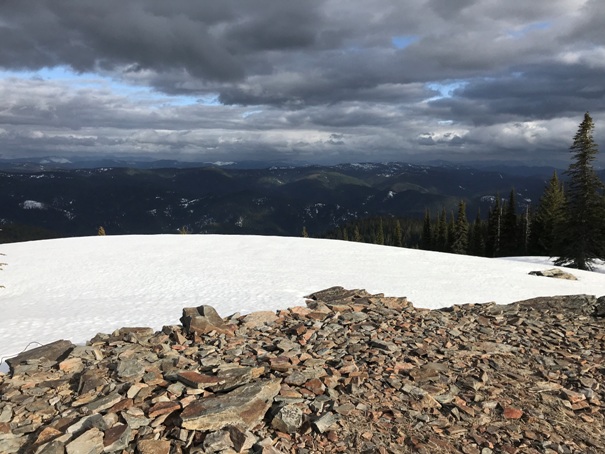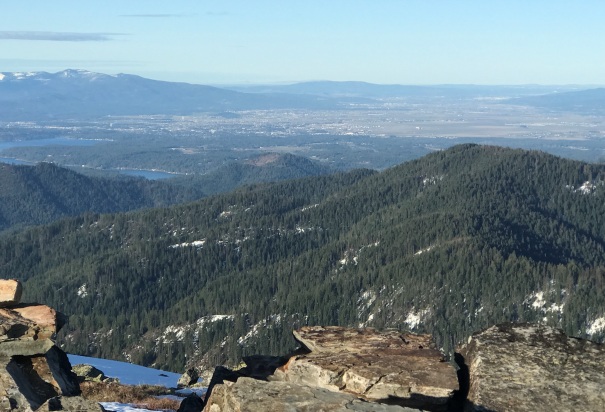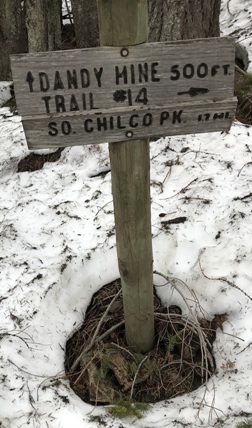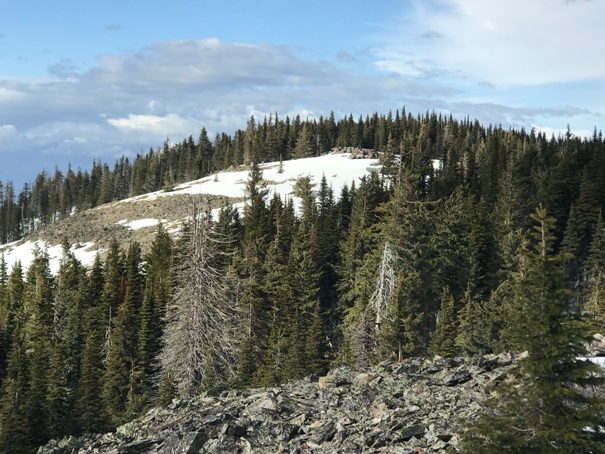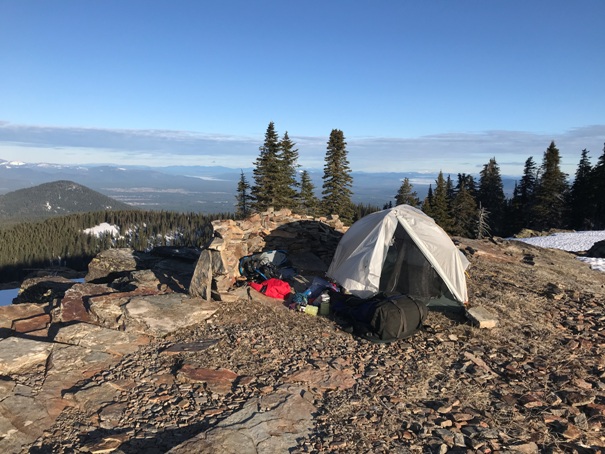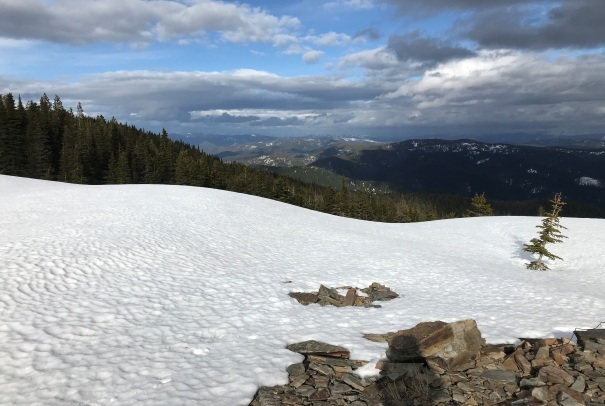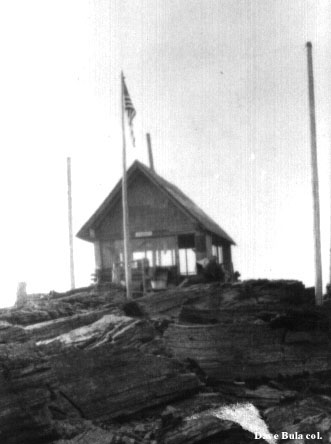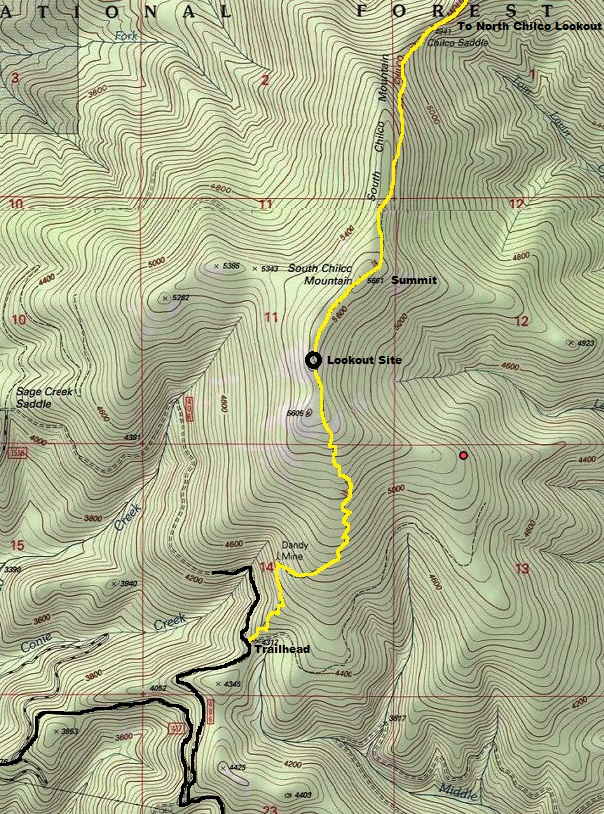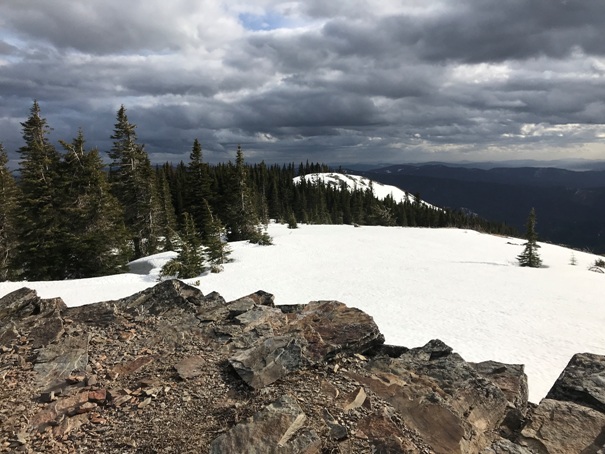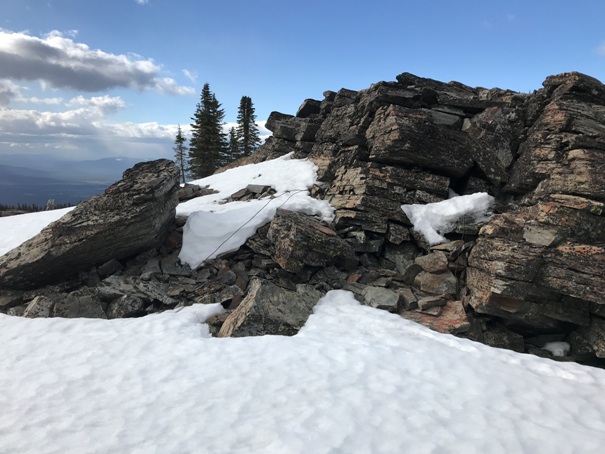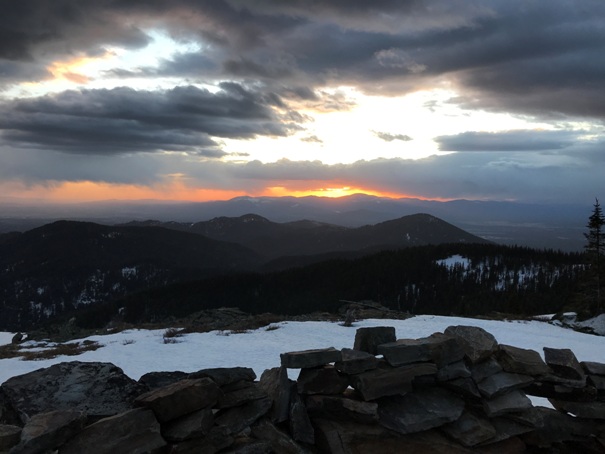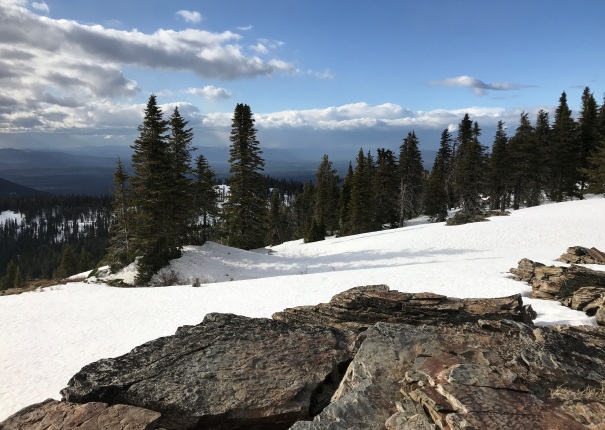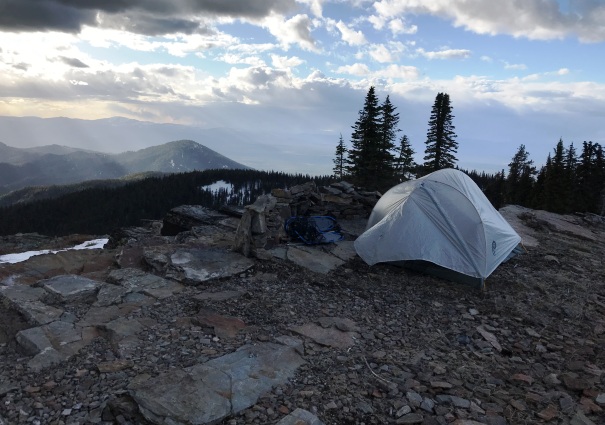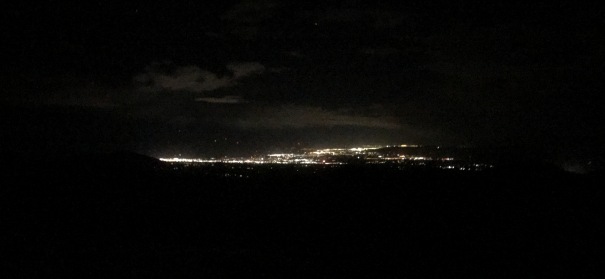 Chilco from slopes of Badger Mountain
Point 5605
From point 5605 looking up to the lookout site
Camping on the lookout platform at the end of March
Looking Northeast
View to the East
Looking South
Looking Northwest
Sunset over Mount Spokane
Looking Northwest
Looking Northwest
Looking at Coeur d'Alene and Spokane Valley
Sign under snow
Lookout rocks below the platform
City lights
Lookout in 1930
South Trailhead Sign
1961 USGS the lookout not shown but location has an elevation.
Trail gets close to the Dandy Mine
I would guess the south trailhead is used less by the masses