WillhiteWeb.com
In 1936, a 40 foot pole tower was built with an L-4 cab.
In 1938, images were taken from the roof at 52 feet above the ground. There was road access.
In 1952 the lookout was removed.
Lookout Elevation: 4,390 feet
Hiking Distance: 1/4 mile
Elevation Gain: 200 feet
County: Okanogan
Washington Butte Lookout Site
Route:
Access
From the Chelan-Manson Highway, take Boyd Road north to Cooper Gulch Road, following signs for the Echo Ridge Ski Area. At the major ski area junction, take the right fork on to FS 8021 and a left fork at Washington Creek Road. Roads are good for any vehicle. (use map provided)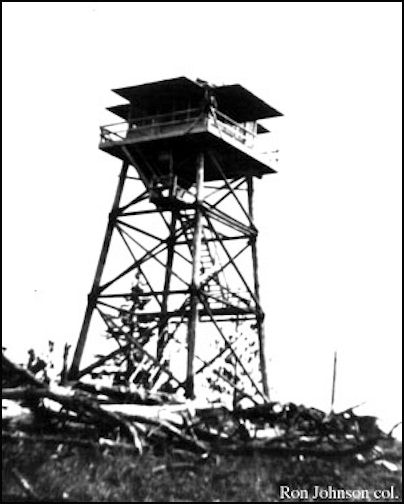 Looking Southwest 1938
Looking Southeast 1934
Looking North 1934
Lookout site 2020
The old road to the summit from the saddle is now a trail. The walk is open and easy. Visited June 2020.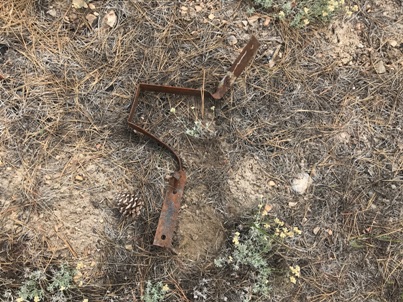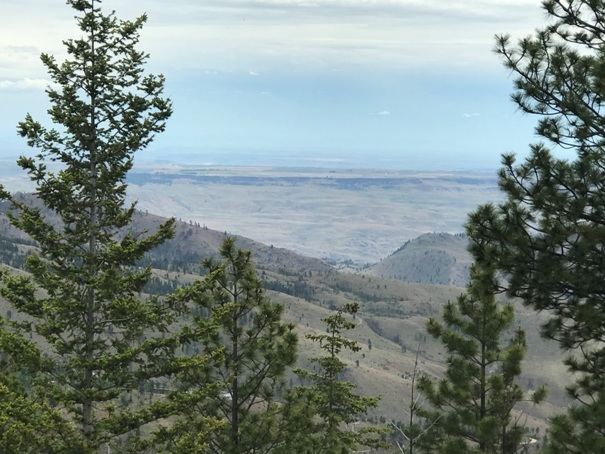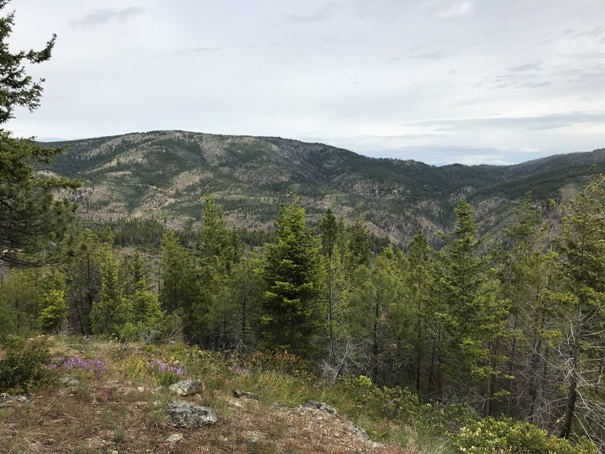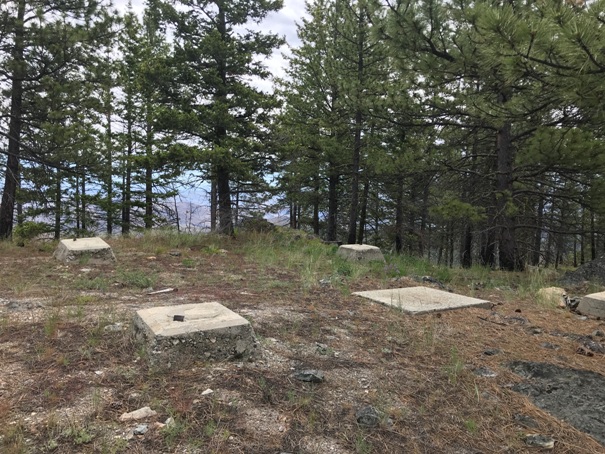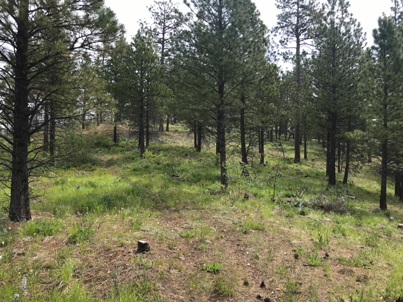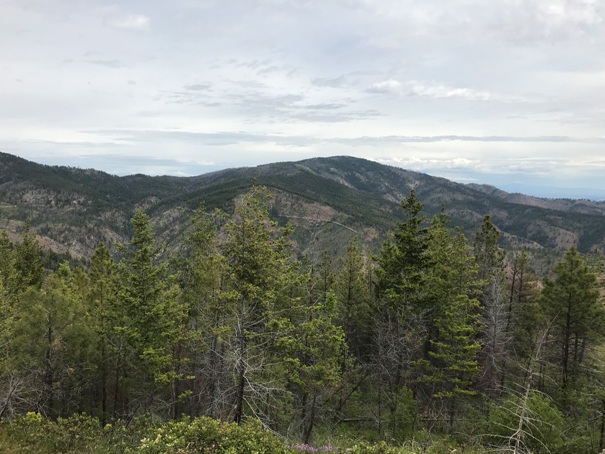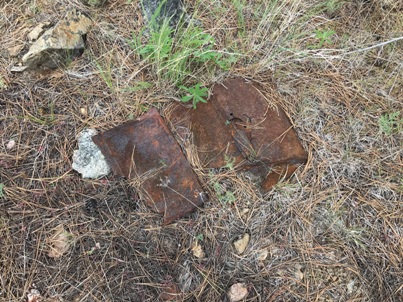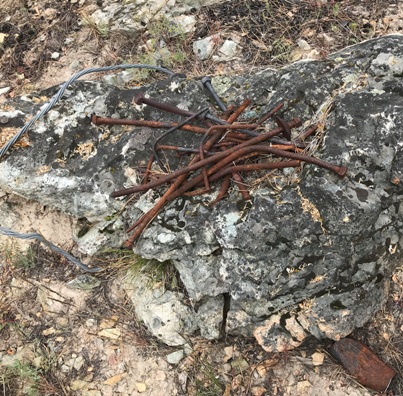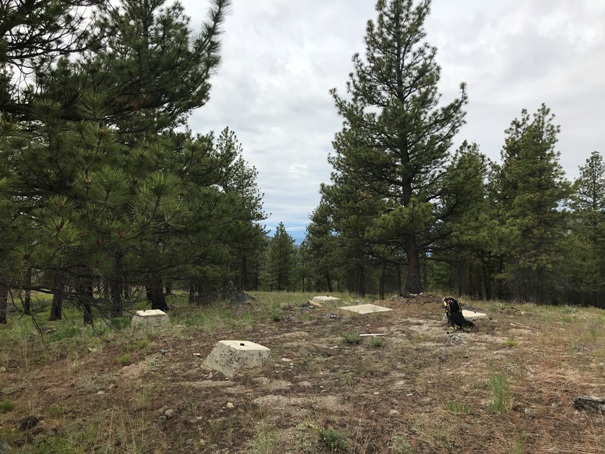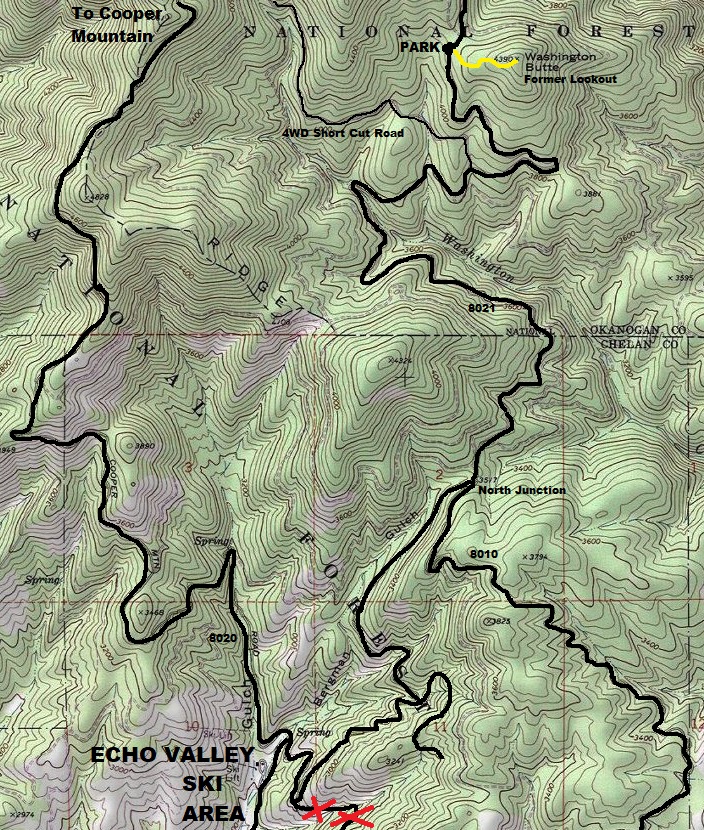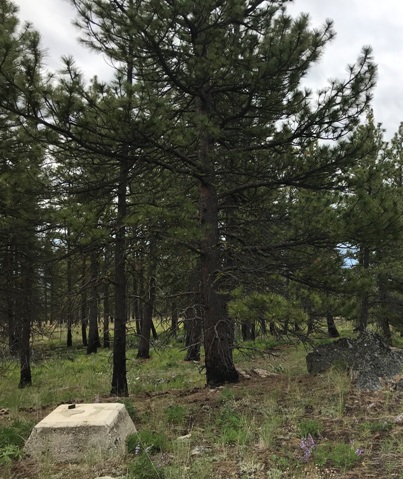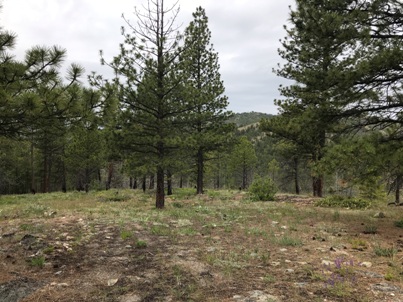 In 1936
Nice ground level burn on the mountain
Pile of nails
Cooper Ridge view
Goat Mountain
Lookout site 2020
On the old road to summit, now a trail
Remaining relic
Maybe a metal jug
Summit area
Small view east to the Columbia Plateau
Easy access from the ski area above Chelan. Roads usually open in Spring after snow melts.