WillhiteWeb.com
In 1931 an L-4 cab was built. (probably a camp before)
In 1932, the lookout was Grover Brown.
In 1934 panoramic photos were taken from the roof at 15 feet.
In 1950 the USGS mention the lookout as a standard lookout house.
In 1952 the lookout was removed.
Lookout Elevation: 7,480 feet
Hiking Distance: 5.2 miles one-way
Elevation Gain: 4,400 feet
County: Okanogan
Midnight Mountain Lookout Site
Access:
Take the 100 road off the Twisp River Road. The 100 road is a good gravel road, then take a left at the 110 road (see map). Follow the 110 road to the end or just the switchback. You can easily access Canyon Creek Ridge from the 110 Road. Alternatively, you could follow the 100 road and do a bit more cross-country to access Canyon Creek Ridge.
Canyon Ridge Route
Once on Canyon Creek Ridge, the hiking is mostly open. An old road on the ridge has been torn up to be officially abandoned by the Forest Service. Once in the saddle north of point 4881, you hit the original trail to the summit. This trail is good for the most part all the way up. It usually stays on or very near the ridge top although some sidehill trails skirt bumps. The trail appears to go over Three AM Mountain, skirting just below the summit. We did find an insulator in that area. With snow, there is safe travel directly over the top. The last 500 feet after Three AM Mountain should be easy with or without snow.




Looking Southwest 1934
Looking Southeast 1934
Looking North 1934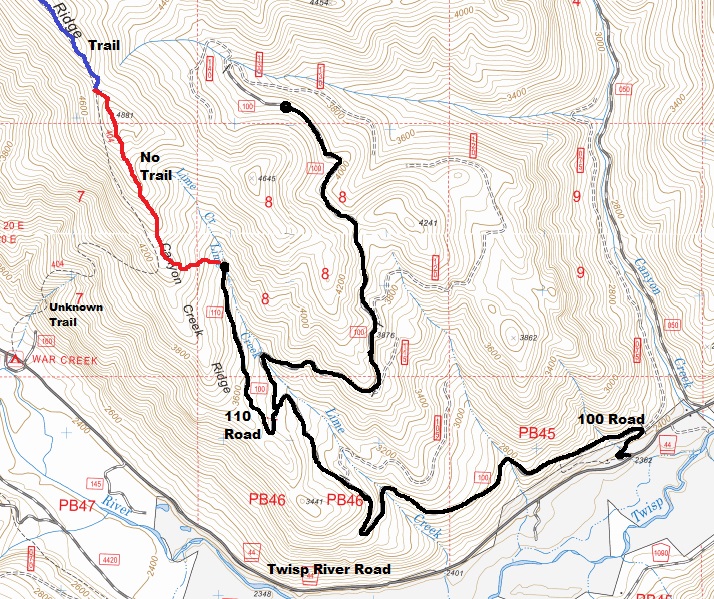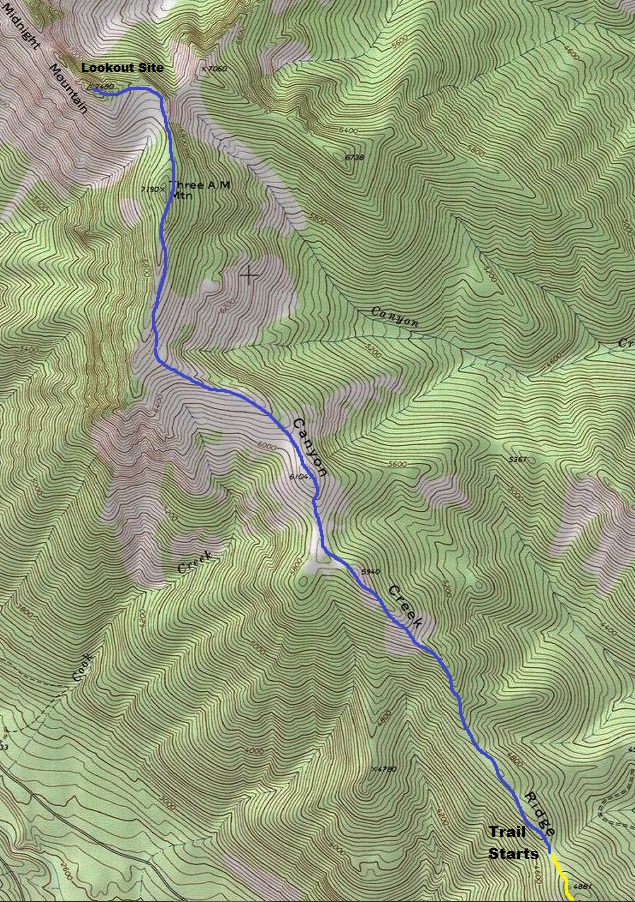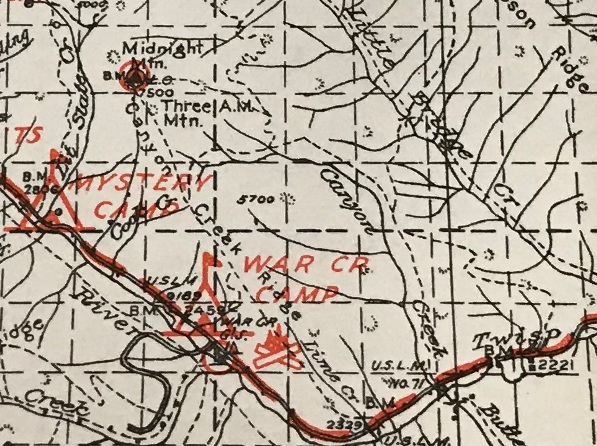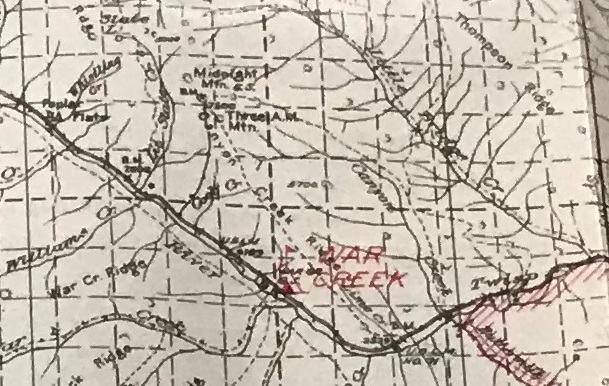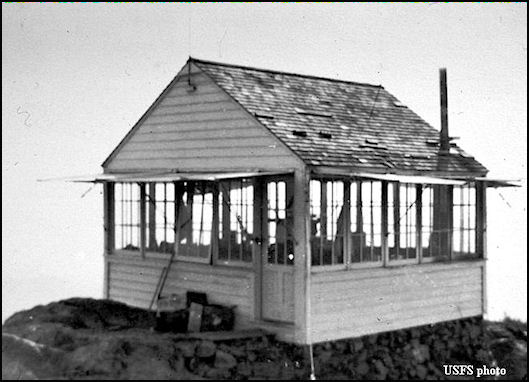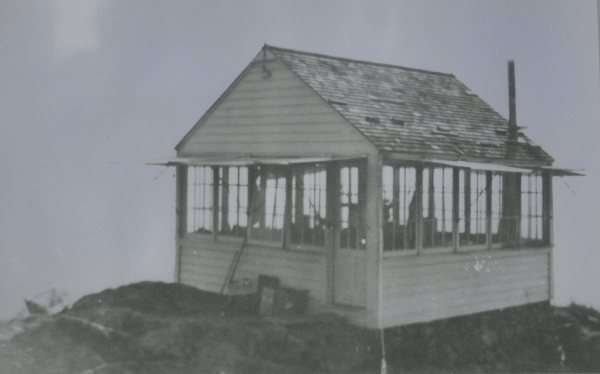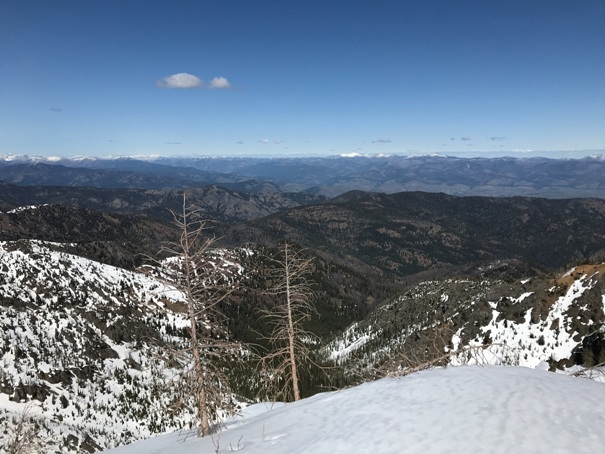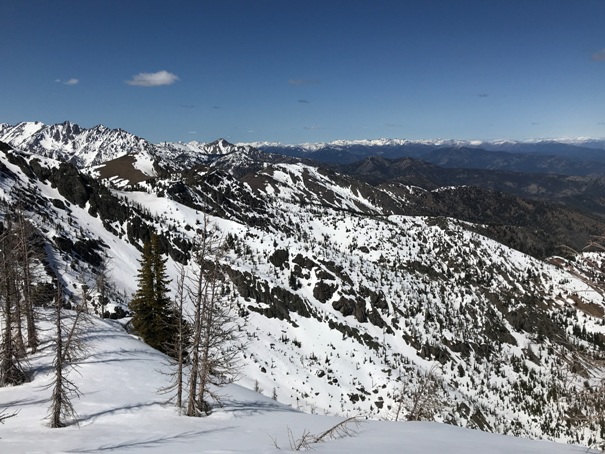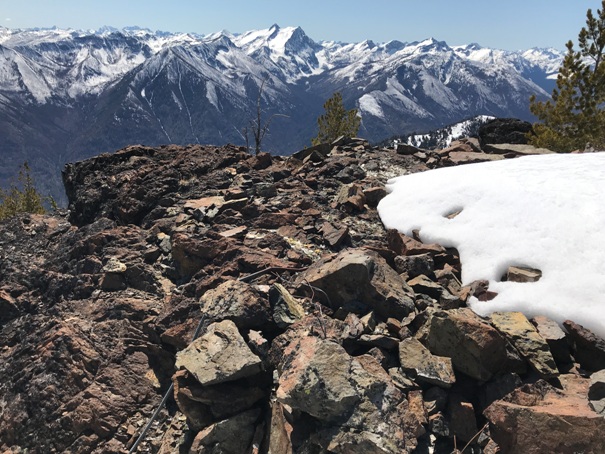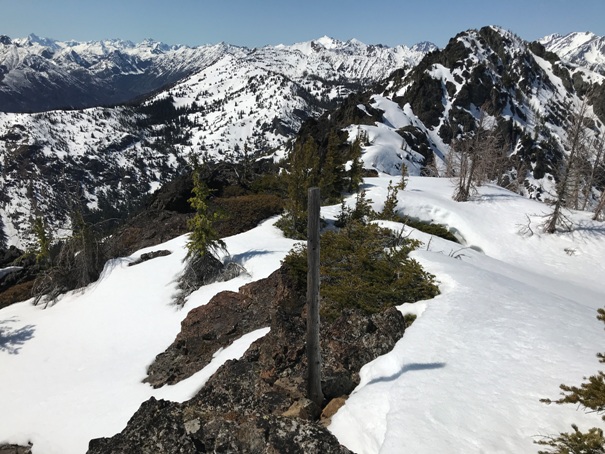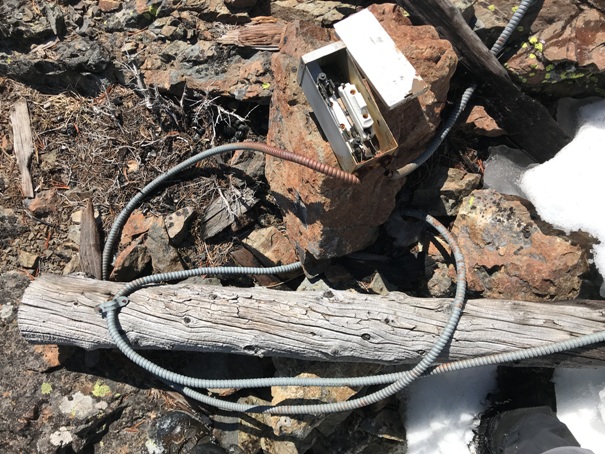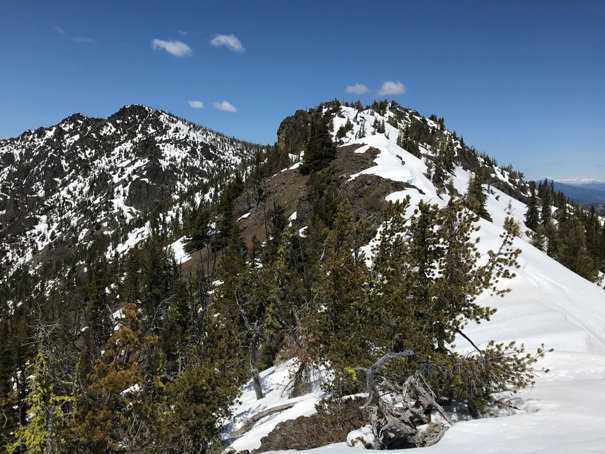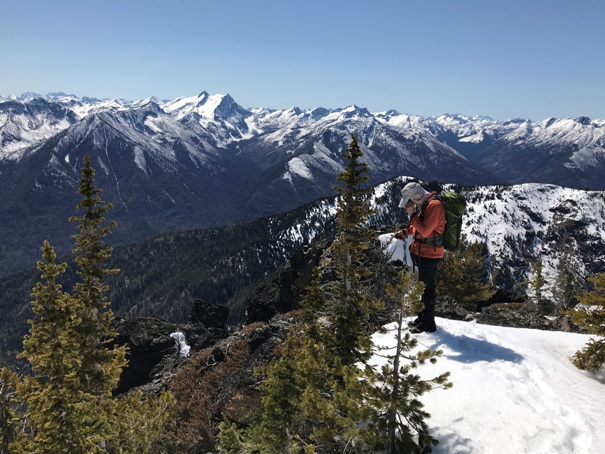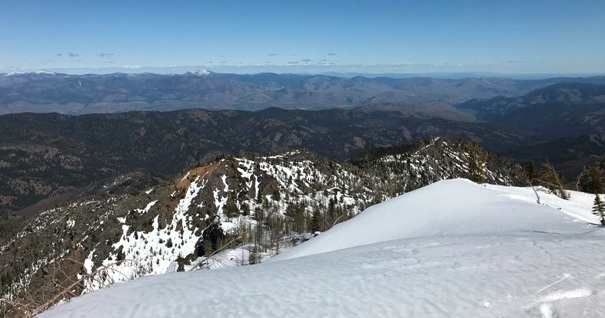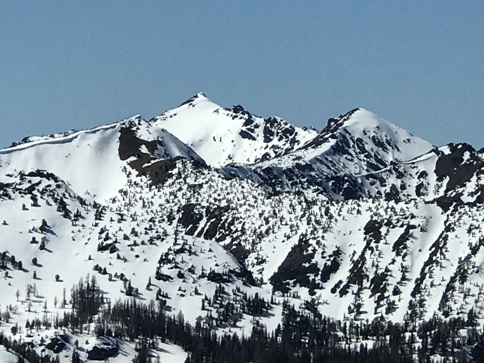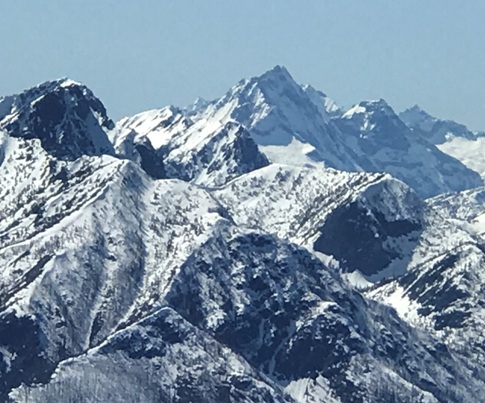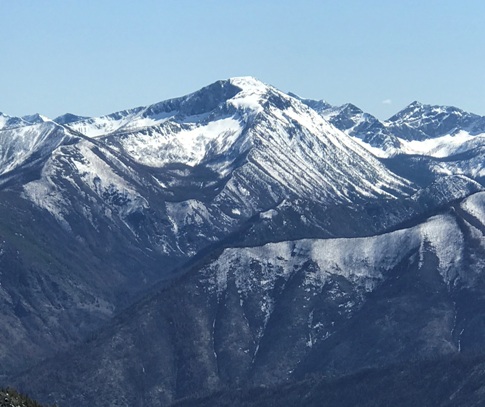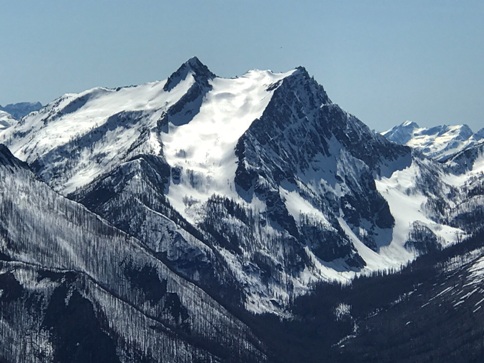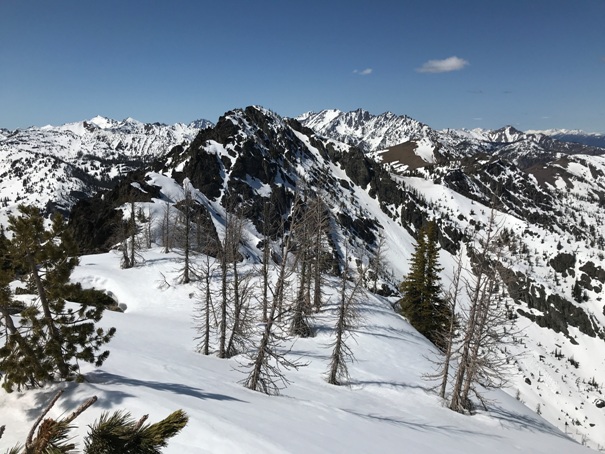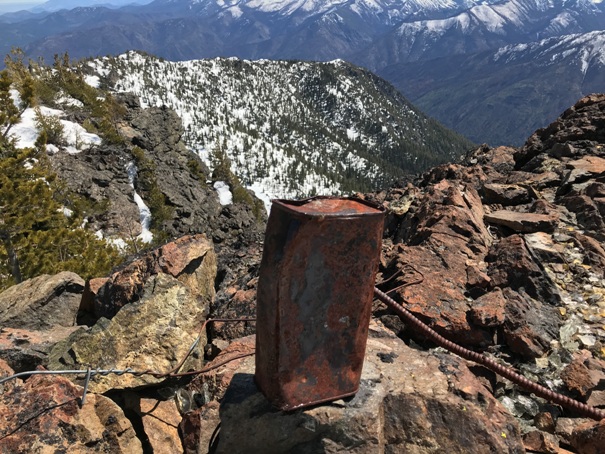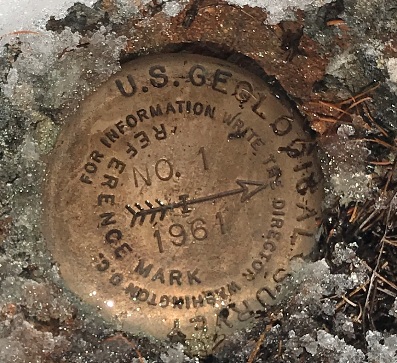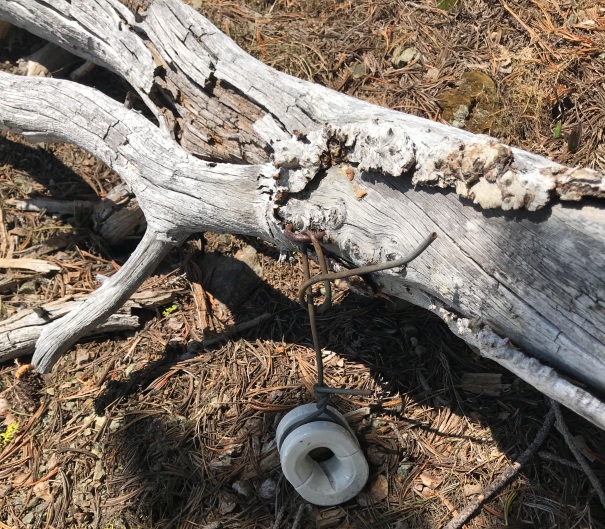 1931 Chelan National Forest showing as Midnight Mountain Guard Station
1938 Chelan National Forest showing as Midnight Mountain Lookout
Looking Northeast
On the Three A M Mountain ridge, came across this insulator on a broken branch
Paul logging the benchmark location
Midnight Mountain Lookout site
Midnight Mountain Lookout
Three AM Mounain on right, Midnight Mountain on left
Directional benchmark. USGS notes say the 1950 station mark is now gone
Lots of stuff on top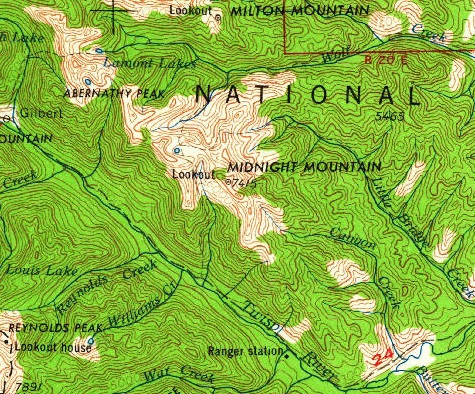 1958 USGS with 1962 update
Reynolds Peak
Oval Peak
Black Peak
Abernathy
Looking over to the true summit of Midnight Mountain
Telephone
Looking North with the Gardner Mountains on the left
Pole still sticking up