The Yellow Hill Trail is a popular hike that usually concludes at Elbow Peak. The views donít fully kick in until you are on the ridge between the two mountains. This is a motorcycle trail that usually doesnít melt out completely until June so it is closed to motorized use April 15 to June 15. This is the best time to visit as a hiker. Snow may require some off-trial use to skirt safer paths. The trailhead has no bathroom so no parking pass is needed. If you have high-clearance 4WD (and the by-pass is open), you can drive the first 1.5 miles of trail saving 1,000 feet of elevation gain and 3 miles of boring hiking.
Elbow Peak Lookout Camp
WillhiteWeb.com
Very little is known. The Kresek inventory says there was a camp here in 1934 and abandoned in the 1930s. Panorama photos were taken in 1934 with no evidence of any improvements.
Lookout Elevation: 5,680 feet
Hiking Distance: 5 miles
Elevation Gain: 2,800 feet in, 600 out
Access: Any vehicle



Looking North, August 30, 1934
Looking Southeast, August 30, 1934
Looking Southwest, August 30, 1934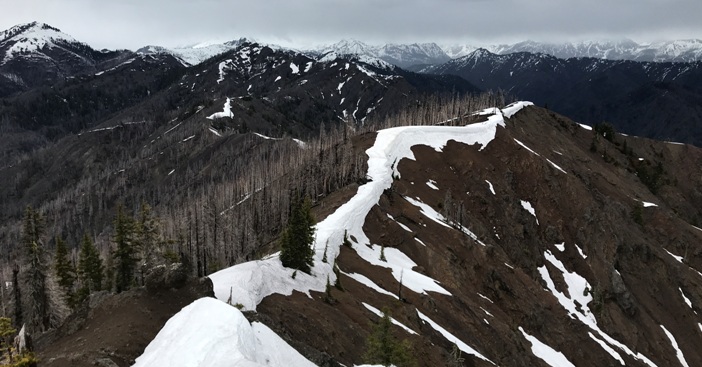 Looking Southeast, May 2020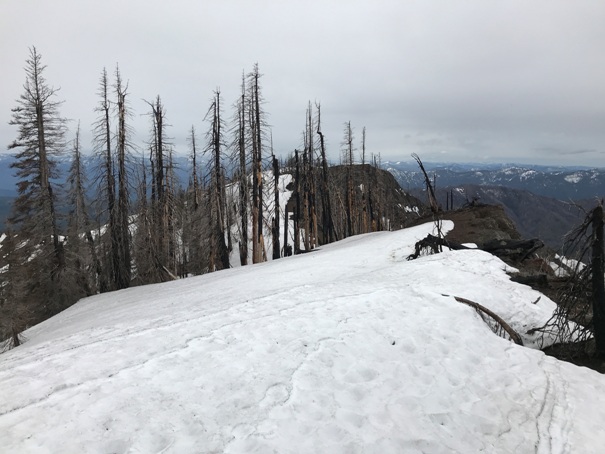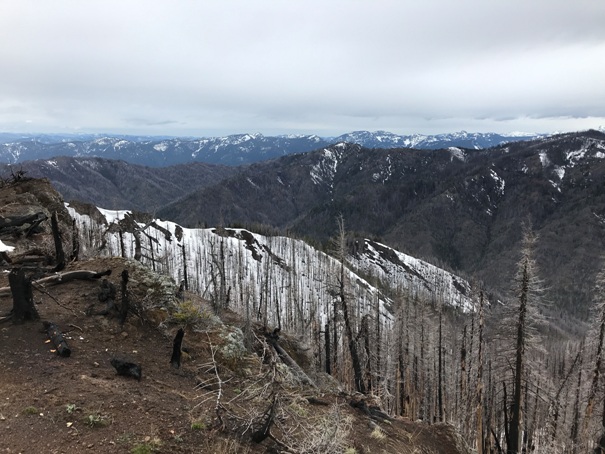 Southwest views
Southwest views
Looking North, May 2020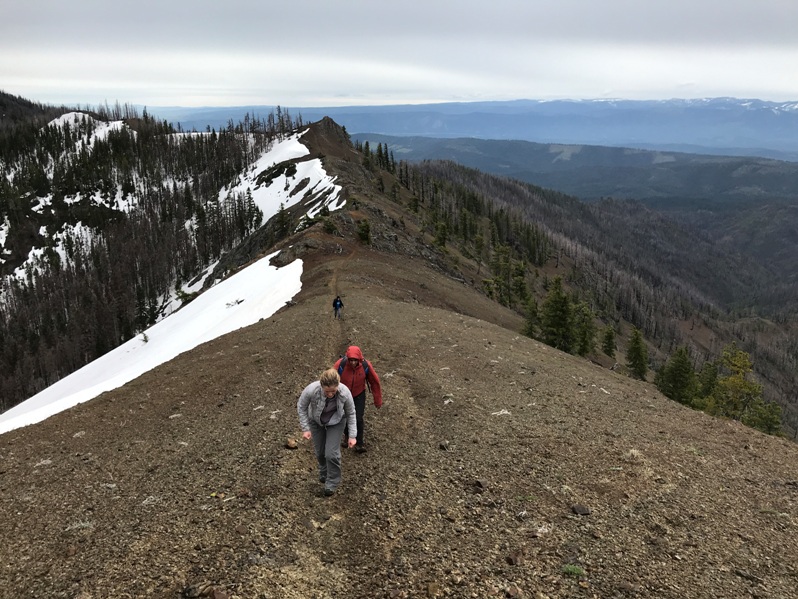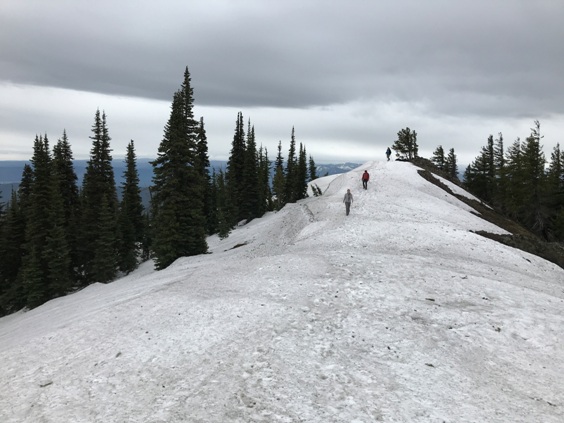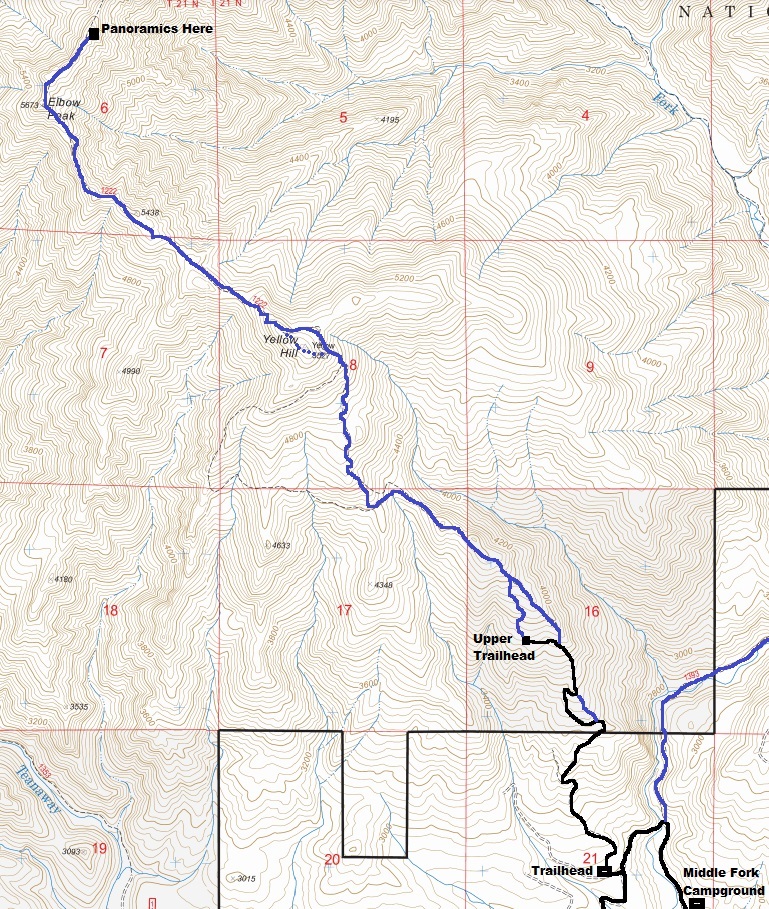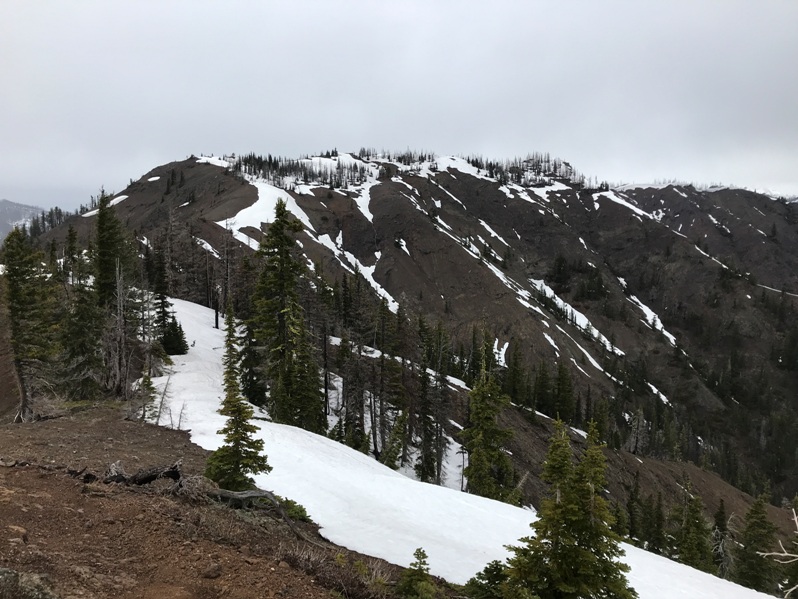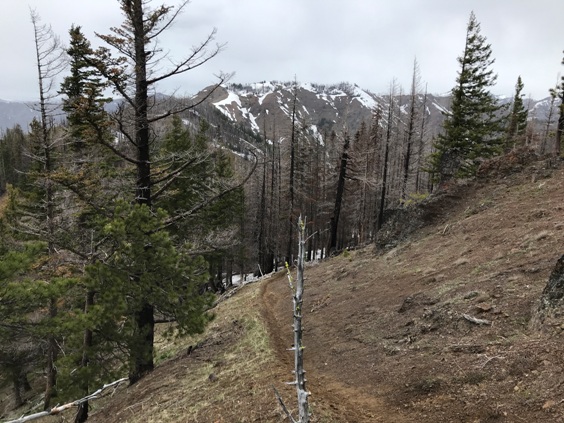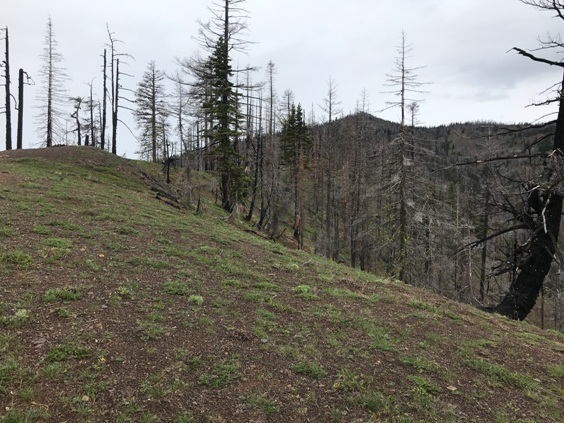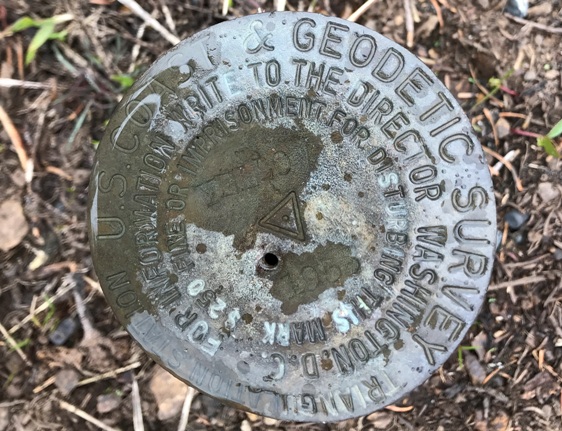 Take the Teanaway Road about 7.3 miles, then left on West Fork Teanaway Road for 0.7 miles, then right on Middle Fork Teanaway Road. Continue past the end of pavement, past a campground, cross a bridge and in one-quarter mile turn right and find the trailhead.
Access:
Lookout History
View from the panoramic site below, looking north. The boulder on the bottom left is still there. Jolly Mountain on the far left of image once had a fire lookout.
Yellow Hill
Yellow Hill
Flat summit ridge
Trail dropping down Yellow Hill with Elbow Peak in the distance
Hiking up to Yellow Hill in a burn area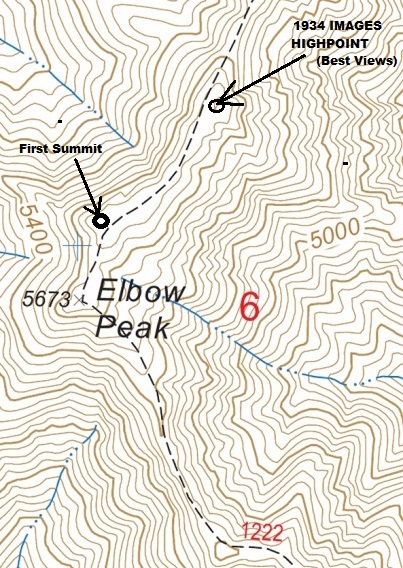 Yellow Hill Benchmark
Detail map showing the summit area of Elbow Peak. The name located at point 5,673 is not the highest point and the map clearly shows another contour. There are 2 points on the highest contour. The northern point is the better view and the location of the 1934 photos.
Trail map to Elbow Peak via the Yellow Hill Trail. Most people start at the lower trailhead (see notes above).
The section of narrow ridge between Yellow Hill and Elbow Peak
Good view of Elbow Peak