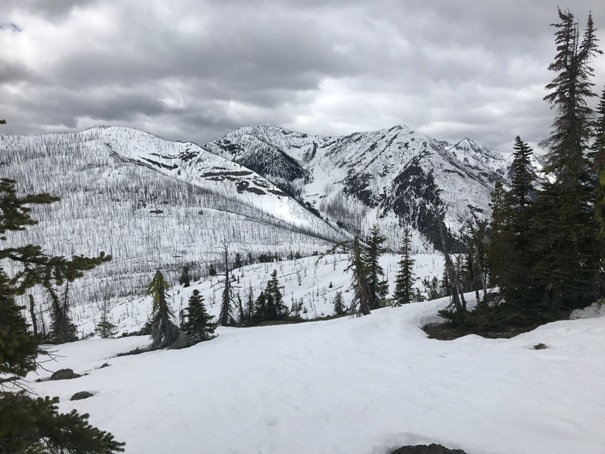 WillhiteWeb.com
Driveway Butte is an old cattle or sheep drive-way, hence the name. The history points to something on the summit prior to 1931. Maps in 1931 show the lookout and drive-way trail. We do know in 1931, there was a unique slant-walled cupola cabin. In July of 1931, a Wenatchee paper said that another lookout tower and house at Driveway butte was being built by Ed Allen and Raymond Johnson.

In 1932, the lookout was Bob Watkins.

In 1933, a Wenatchee paper reported "Don Watkins, ranger at Driveway Butte lookout, is busy with the interior decorating of his tower house. Bundles of eight-foot flooring, each weighing 108 pounds were packed up to the station by Gene Albin. This lumber has been used for lining the walls."

In 1934, panoramic images were taken from 43 feet above the ground. 23+20

In 1953, both structures were destroyed.

Story from Fire Lookouts of the Northwest book:
After a month of solitary confinement in Driveway's slant-walled cell, Keith Patterson woke up one night, saw the telephone bells glowing in the moonlight, and blasted the "bear" right between the eyes with both barrels of his 12-gauge shotgun.
Lookout Elevation:
Hiking Distance: 4 miles
Elevation Gain: 3,000 feet
Access: Any vehicle
Driveway Butte Lookout Site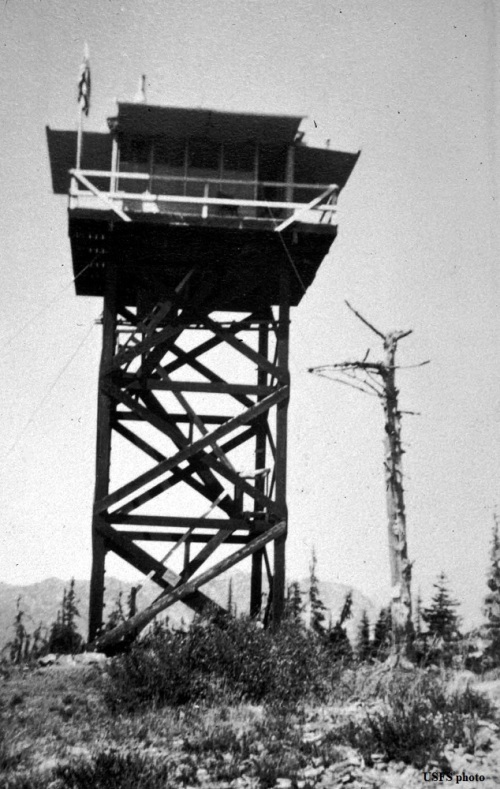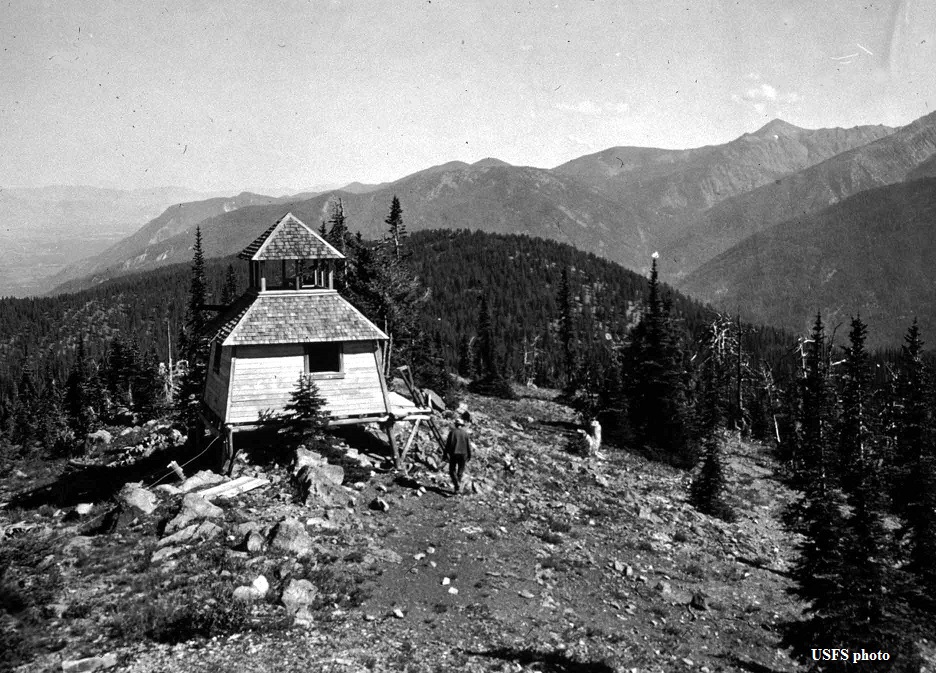 Looking North 1934
Looking Southeast 1934


Looking Southwest 1934
Supplement Looking North 1934
from point on left in picture above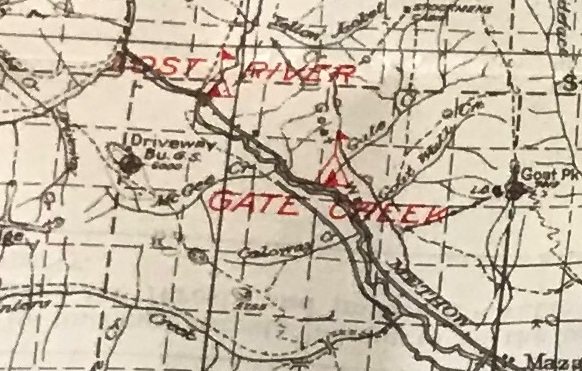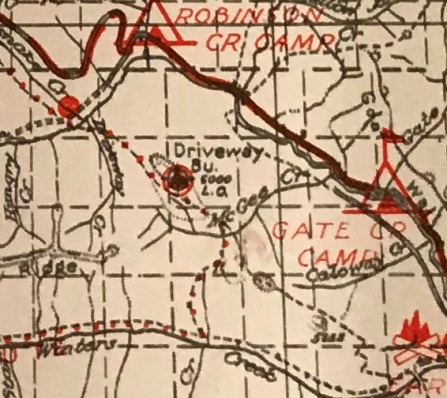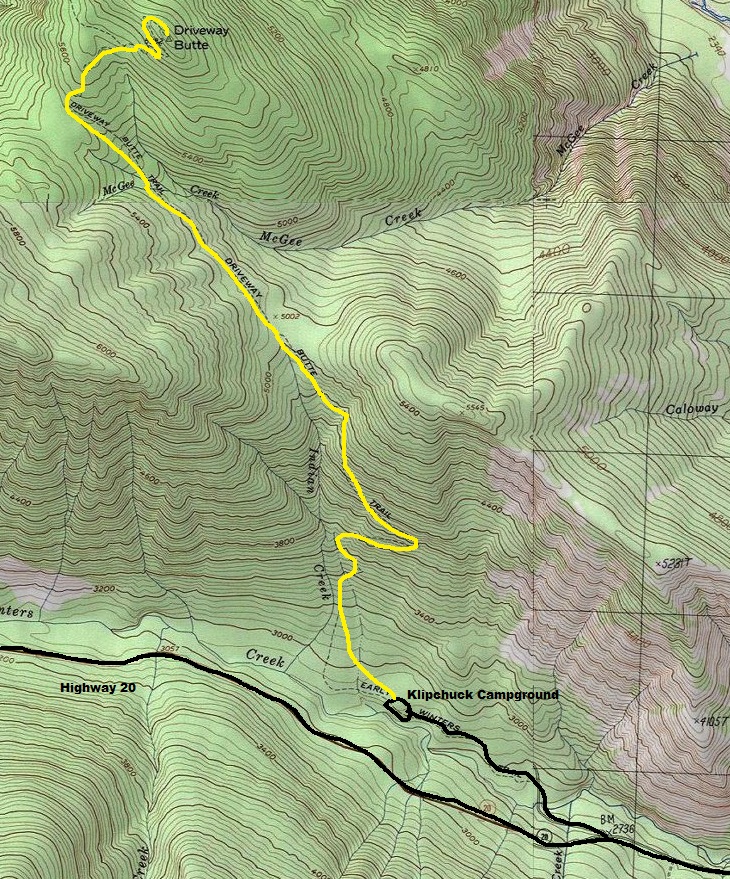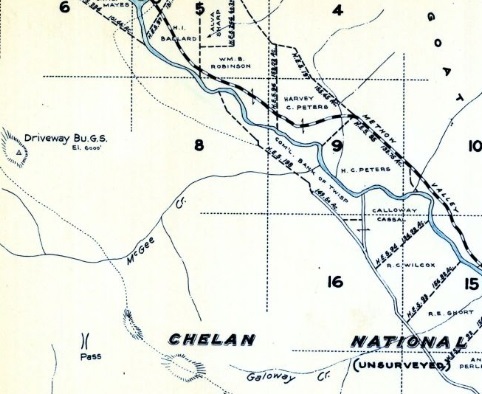 Driveway Butte Lookout in 1938
Driveway Butte Groundhouse 1952
1934 Metsker showing Driveway Butte Guard Station
1931 Chelan National Forest map
1938 Chelan National Forest map
The trail. The burn area starts at the 5,000 foot flats.
Access & Route:
From Highway 20, East of Mazama, turn off the highway at the signed Klipchuck Campground. Follow road to the campground and the signed trailhead parking is on the right. Just follow the trail to the summit. The southern slopes will melt out early while snow will linger in the McGee Creek area. New growth after a recent fire could make things brushy in the coming years.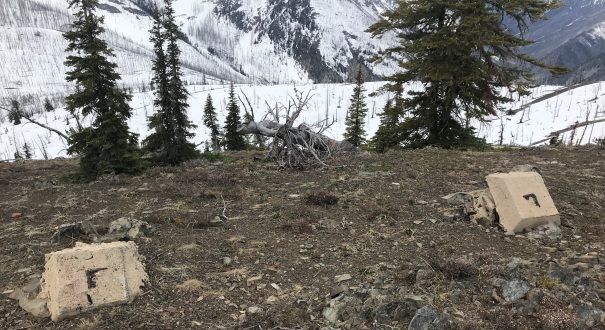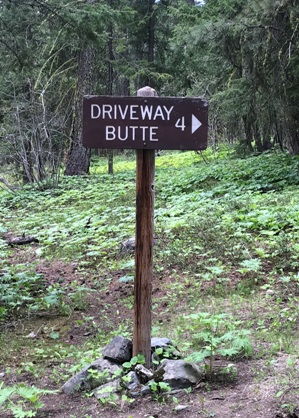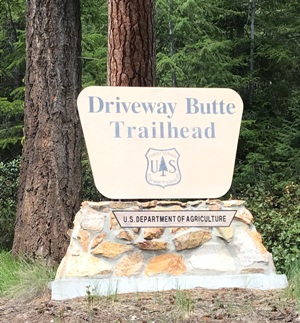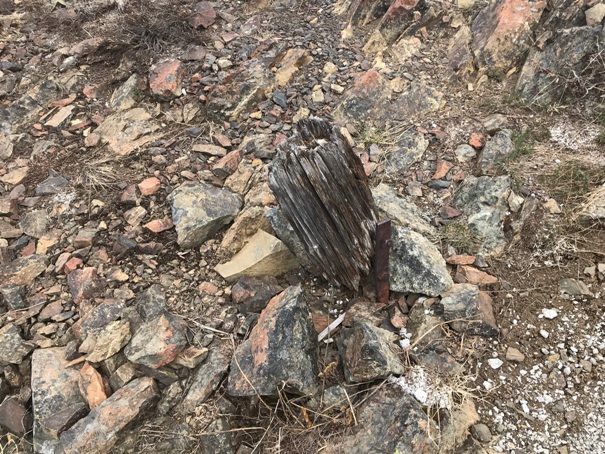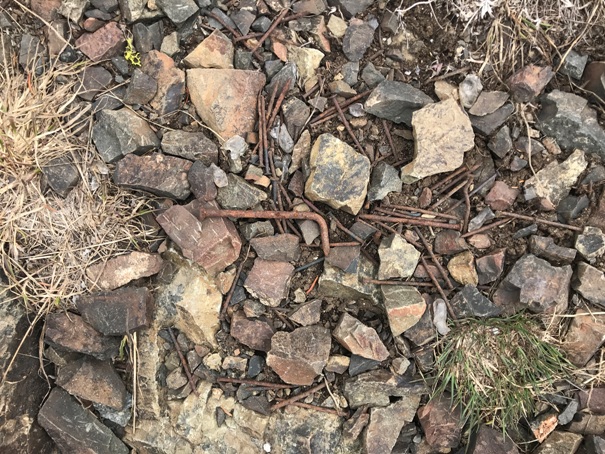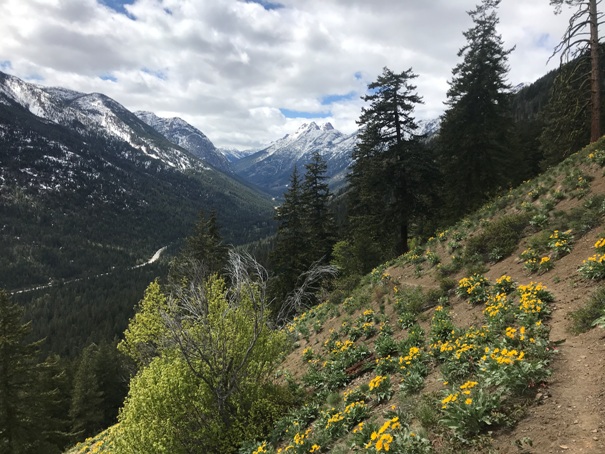 Looking Southeast 2021
Goat Peak Lookout
Mazama
Winthrop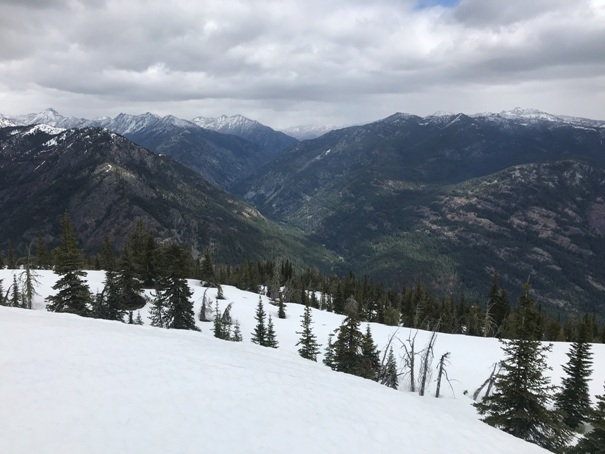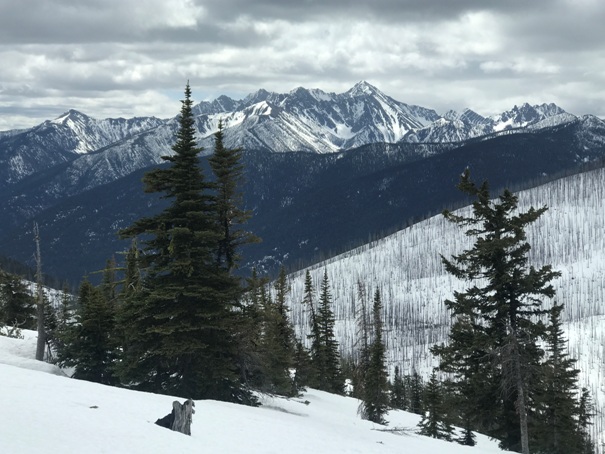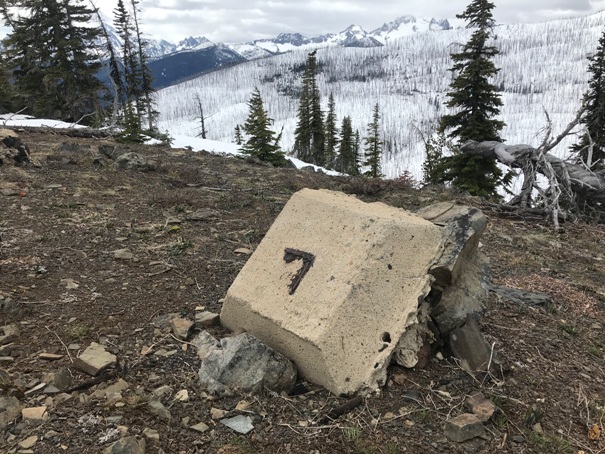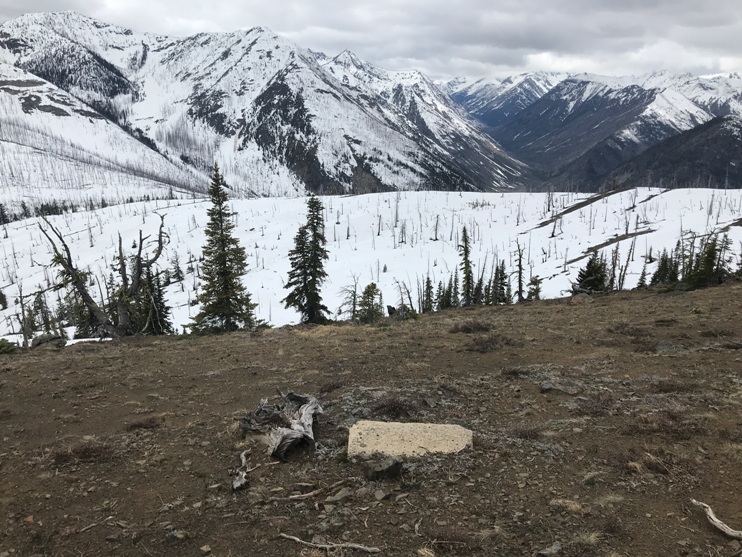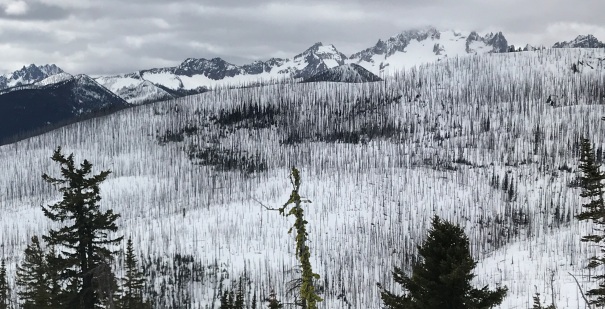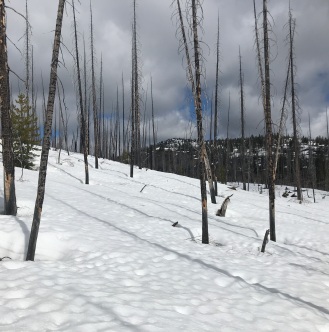 An official trailhead
Turn right here, a minute into the trail
Looking up Early Winters Creek Valley and the North Cascades Highway
North Gardner Mountain
Looking west from the summit
Looking southwest from the summit
Looking south from the summit with Silver Star poking above the ridge
Looking northeast
Burned forest along the route
Two footings from the tower
Part of the cupola is still there
Nails from the cupola
It looks like the tower was toppled first