Skagit Island Marine State Park has the feel of the San Juan Islands but is closer and more accessible. The island is located just 3 miles kayaking distance of Cornet Bay in Deception Pass State Park. Although the island is small, there is a scenic trail that circles the perimeter of the island. There are two campsites that end up accommodating 4 to 5 groups on nice summer weekends. One camp is quite scenic out in the open with views, the other is in the woods nearby. There are also two mooring buoy on the northwest side of the island. This island had nearly no bugs when nearby Hope Island was swarming.
Washington Hiking
Skagit Island Marine State Park
Access:
The best launch point is Cornet Bay watercraft launch at Deception Pass State Park. This is just over the Deception Pass Bridge on Whidbey Island. There is an overnight vehicle fee or display your Discover Pass.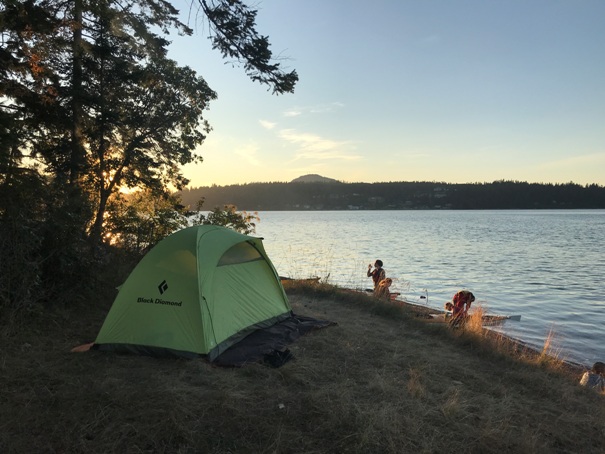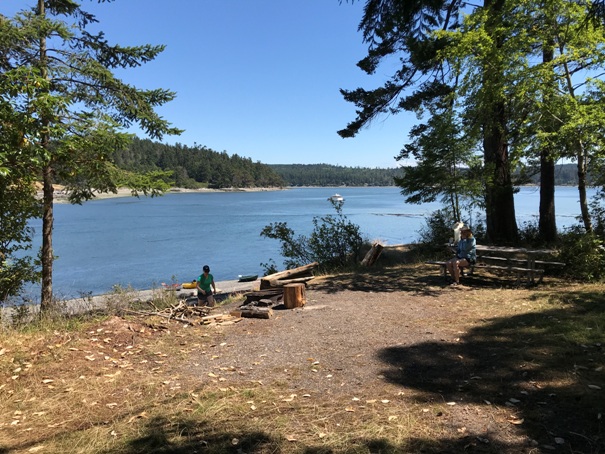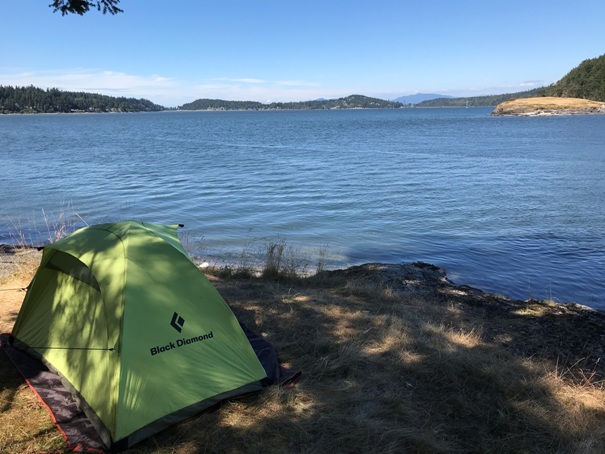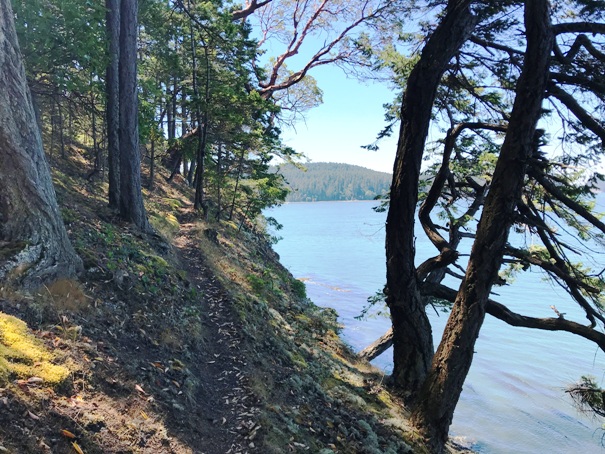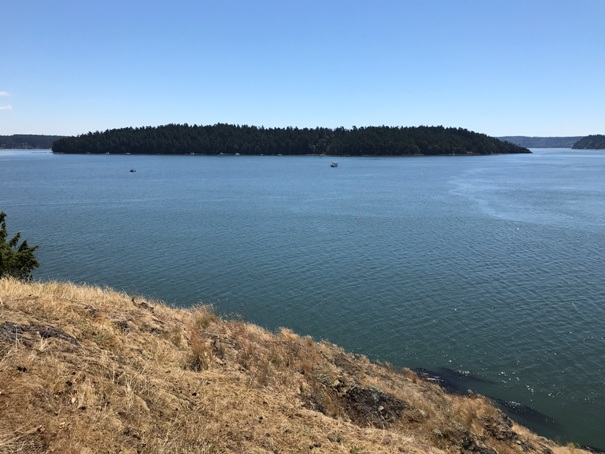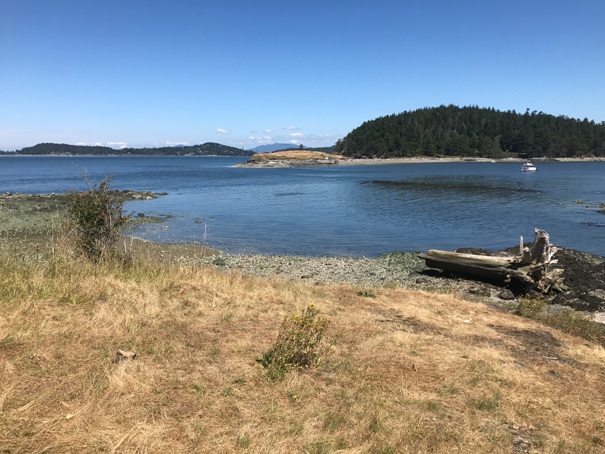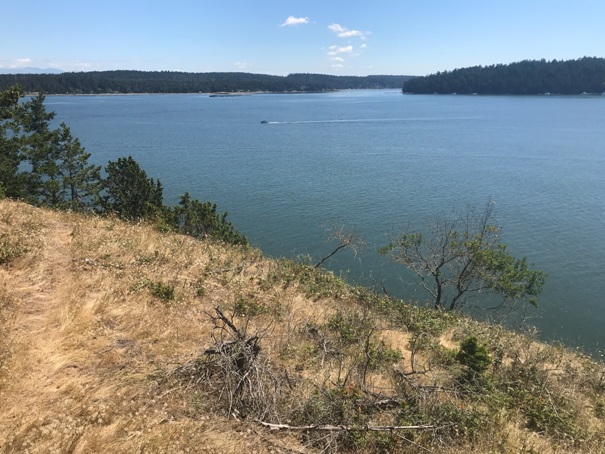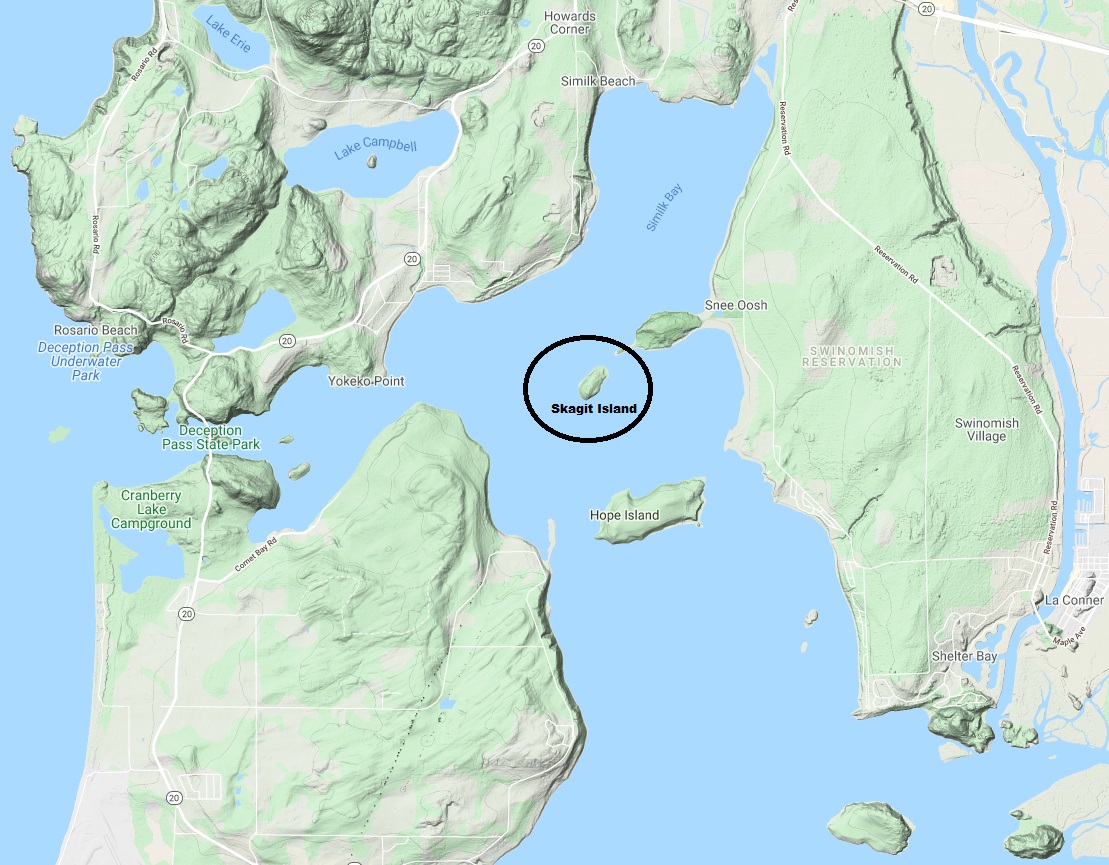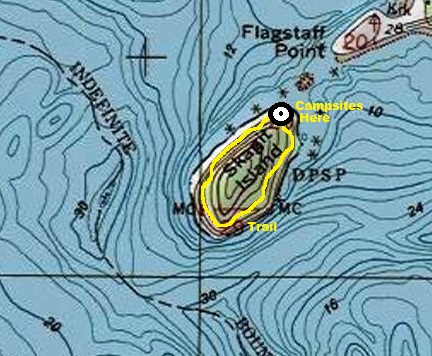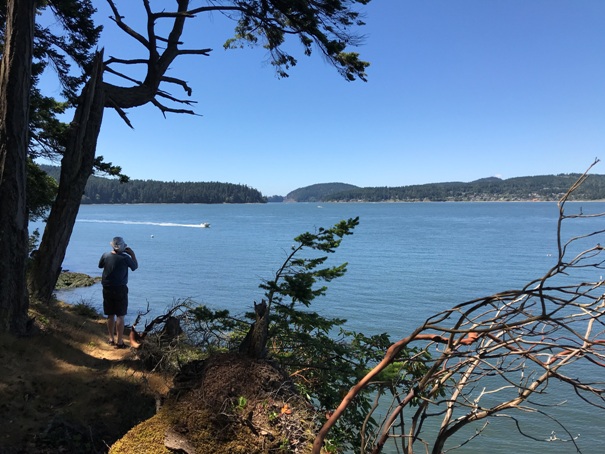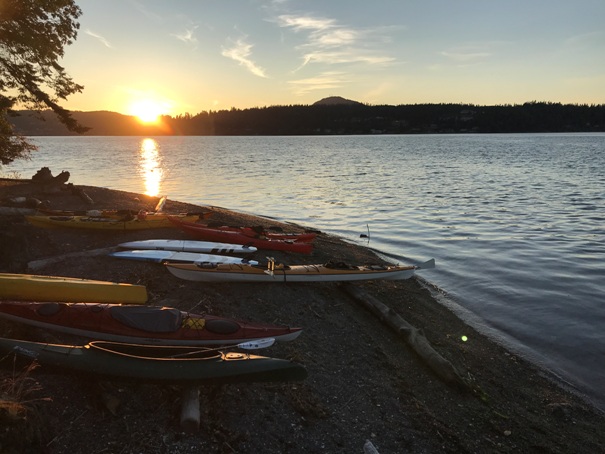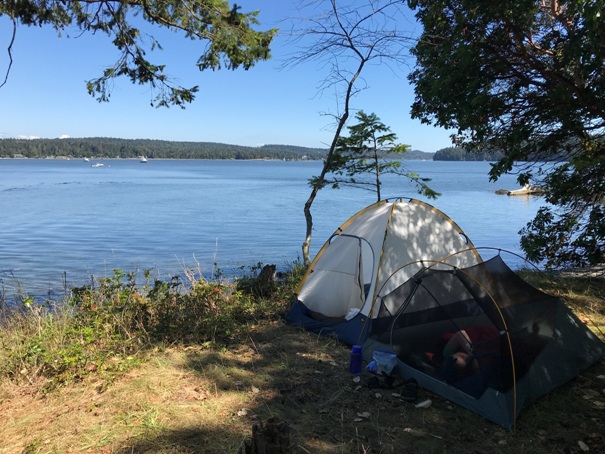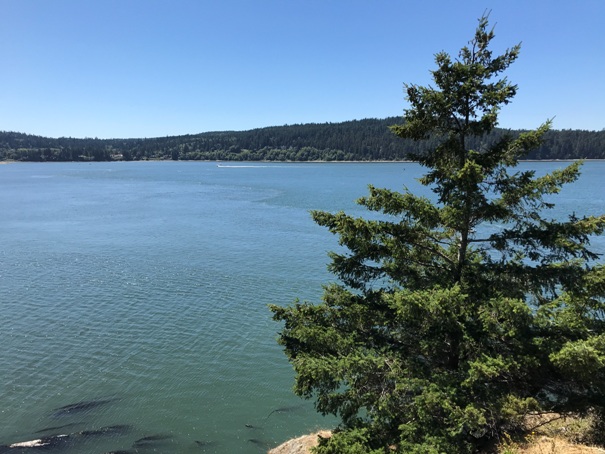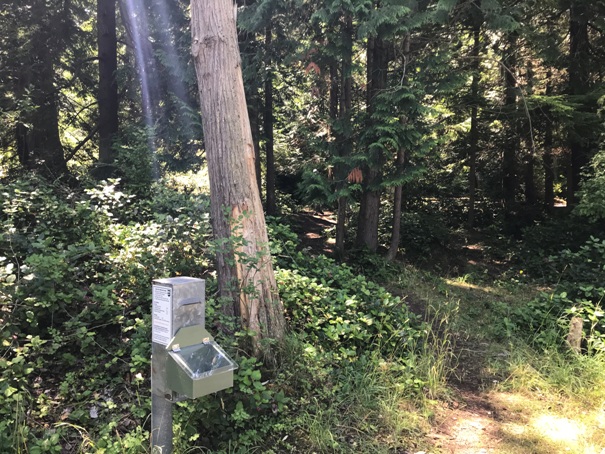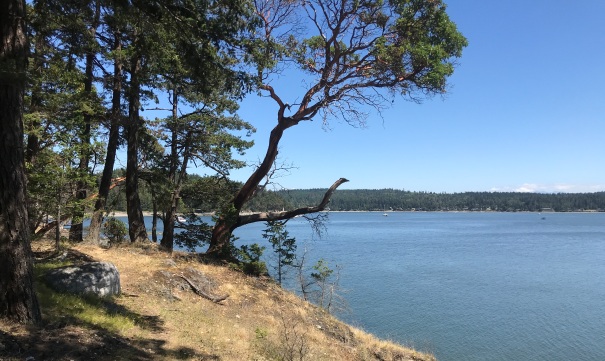 Looking over to Kukutali Preserve State Park Heritage Site
Campsite
Hiking trail around the island
Hiking around the island
Sunset
Pay station
Views from the hiking trail
Looking north from the hiking trail to Hope Island State Park