South Lake Washington - During Seafair
Kayaking Lake Washington gives you a new perspective of a lake most King County residents are quite familiar with. The high density of the area makes home viewing one of the main attractions. Big and small, you see just about every type of waterfront home as you kayak along the shoreline. To make this more of an adventure, consider kayaking during Seafair if the Blue Angeles are flying. Everyone is out, using their waterfront property to host gatherings. If you kayak to the north end along Seward Park where the lake is blocked for the hydroplane races there is a party atmosphere . Hundreds of boats gather to watch the air show. Just be aware, with this many boats on the lake, the water gets choppy.
Washington Kayaking
Access:
You could start at a number of spots. Gene Coulon Memorial Beach Park in Renton is where we started. Others further north on the Seattle side are Martha Washington Park or Pritchard Island Beach Park. Seward Park looked like an option but some reports say the park is closed during Seafair, but that is not what we observed.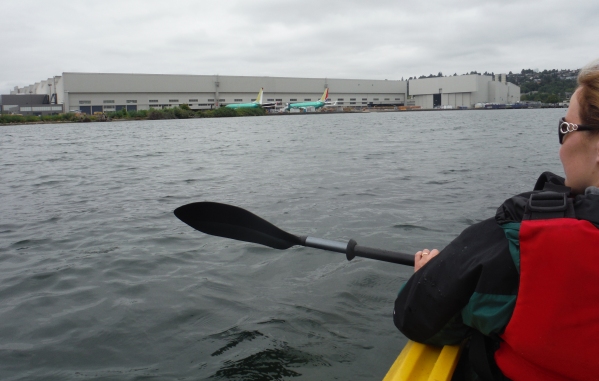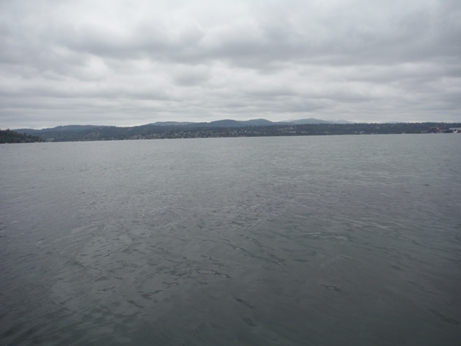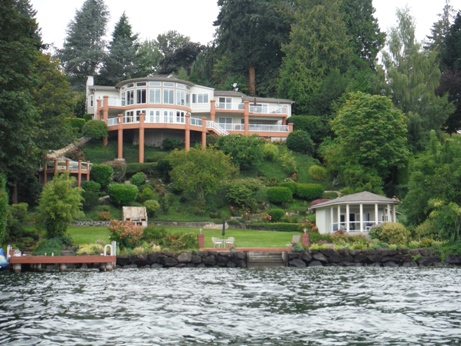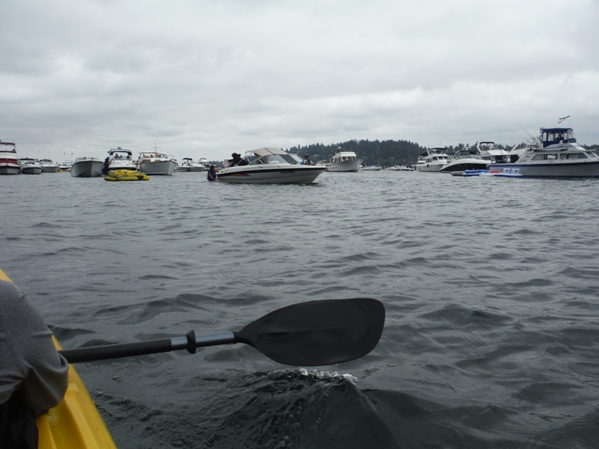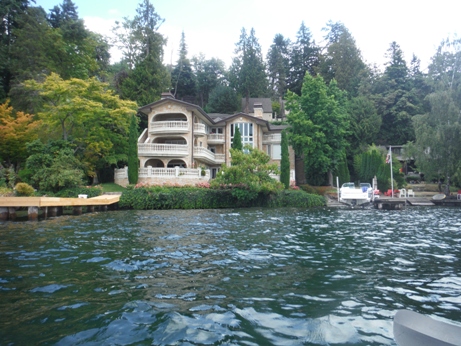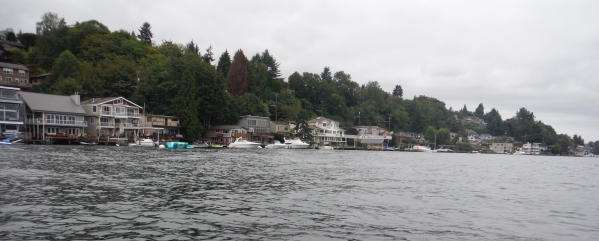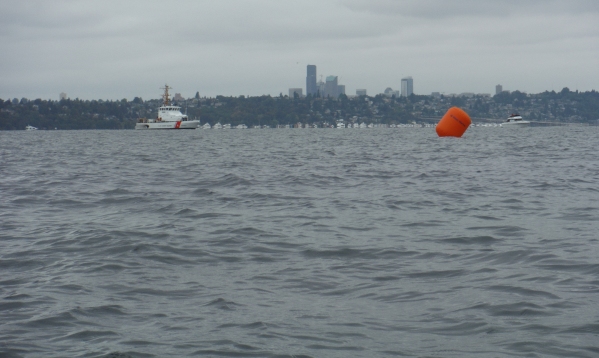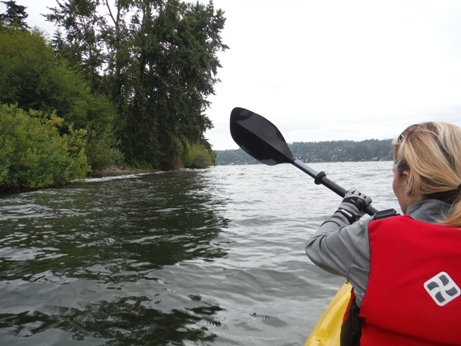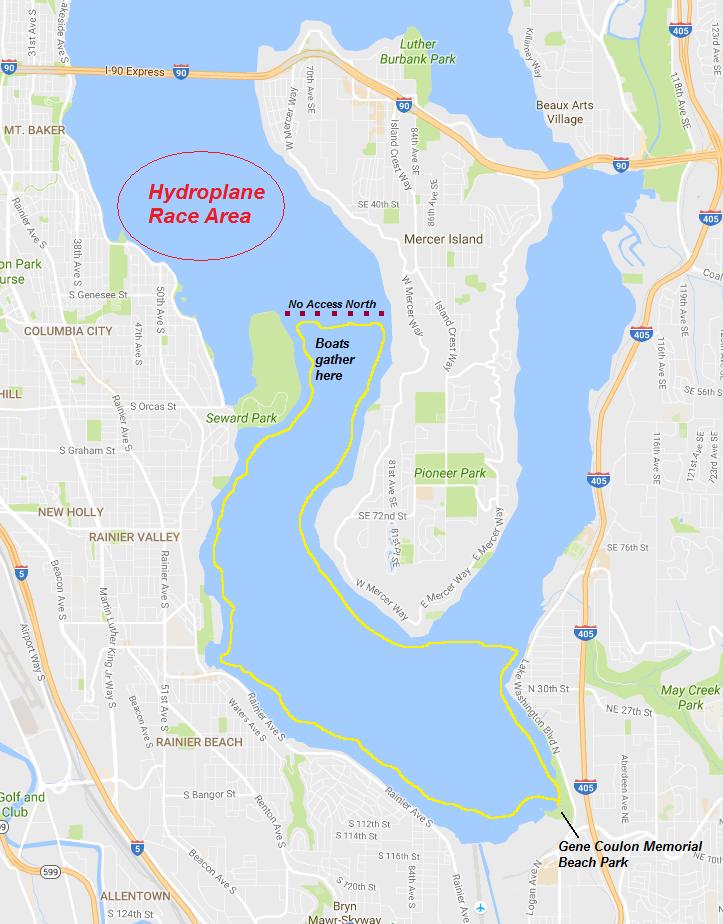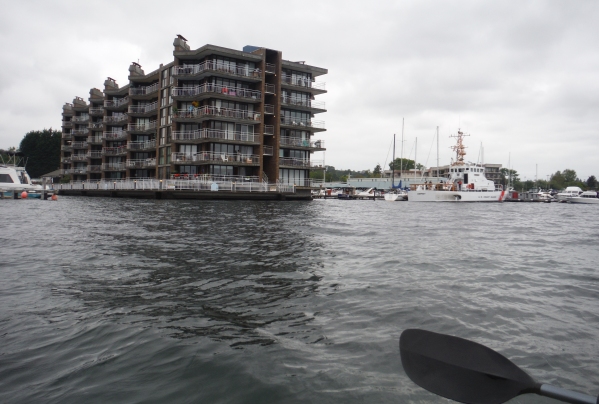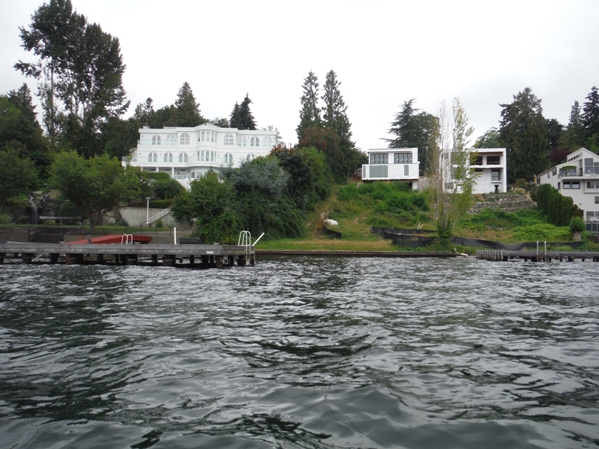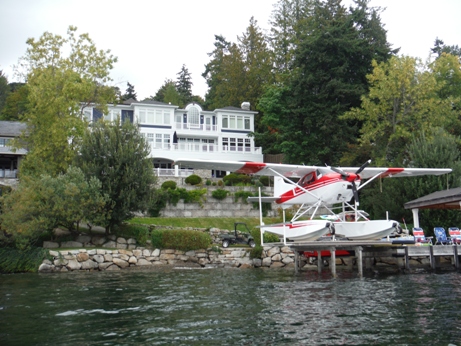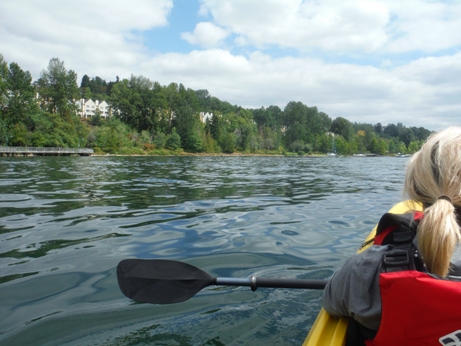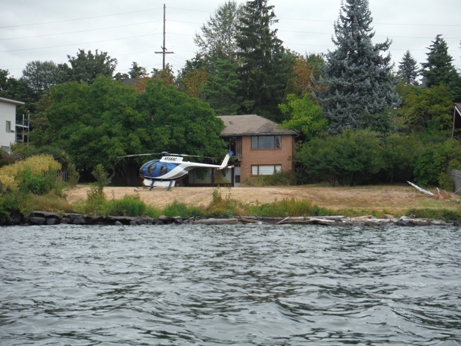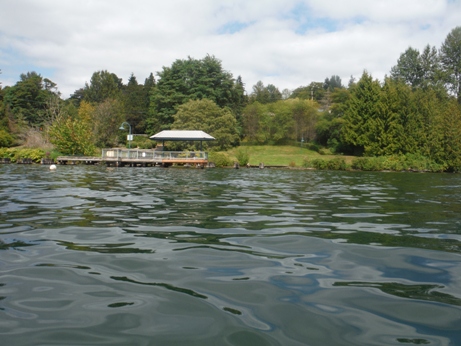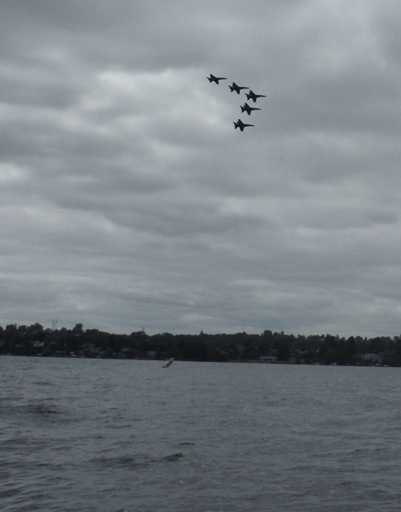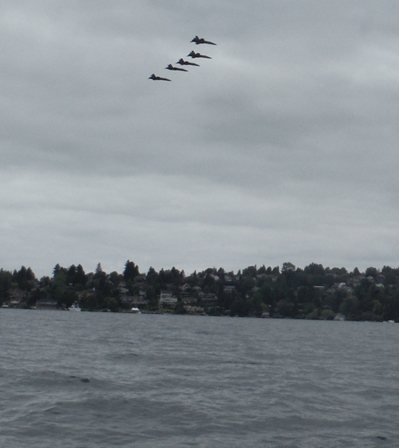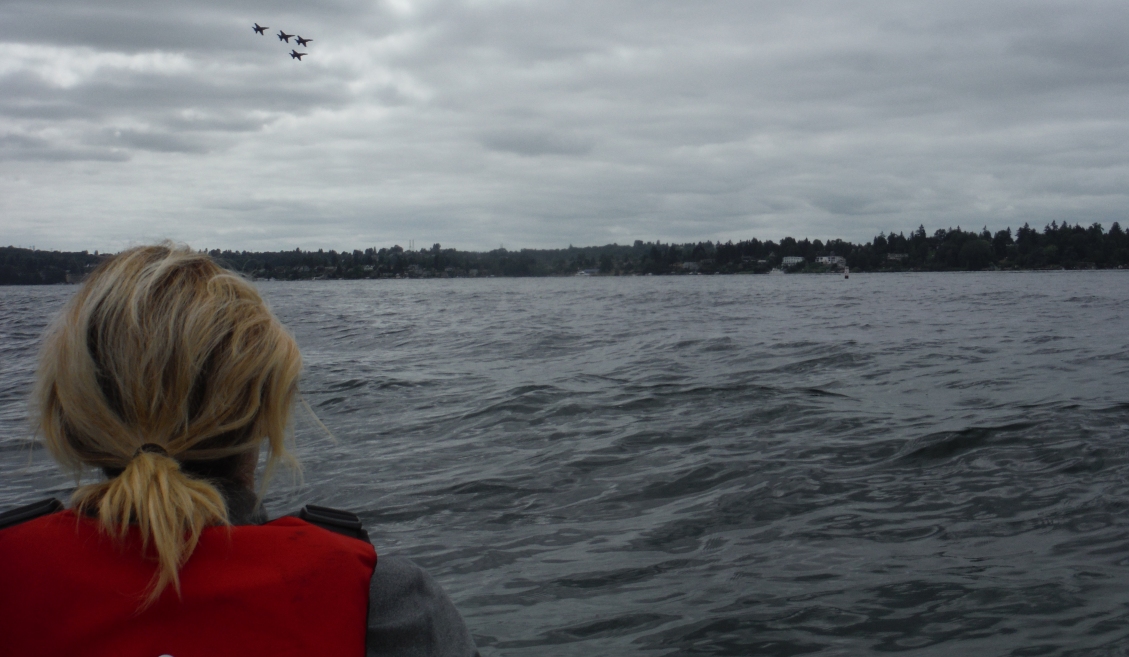 Gene Coulon Memorial Beach Park
Boeing in Renton
Newcastle
Along Seward Park
South end of Mercer Island
Float Plane
Helicopter to work
Seafair Buoy
Gene Coulon Memorial Beach Park
Seafair boats
Rainier Beach