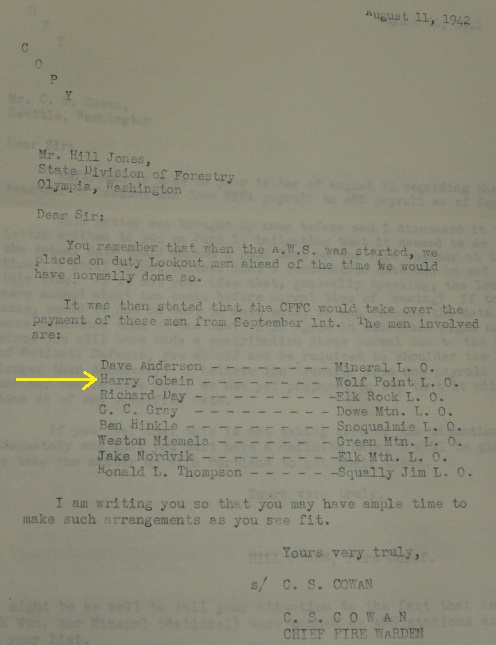 Elevation: 2,996 feet
Prominence: 678 feet
Distance: Quarter mile unless trees are cut-out
Elevation Gain: 150 feet
Wolf Point
Former Washington Fire Lookouts
From the 29th Annual Report of Washington Forest Fire Association, we learn that in 1935, "A new lookout tower was erected at Wolf Point in Section 5, Township 8, Range 2 East. This is a 30-foot tower, built of untreated Douglas fir poles, set in concrete footings. A 10 x 12 lookout house is also in place. In this project, we received the very generous support and cooperation of Mr. F. C. Baker, logging manager of the Weyerhaeuser Timber Company, who placed at our disposal a bur to build some half miles of road, and also felled a considerable number of snags adjacent to the Wolf Point, which is at an elevation of 3,100 feet." Shortly after construction, the entire mountain was clearcut of timber.

In 1942 the site was used by the Aircraft Warning Service. This lookout was reported to be abandoned in the later 1940s. The aerial image at the bottom of this page shows it still standing in 1951.

From AWS documents in 1942, we learn "the post consists of a very small cab (about 6 x 6) on a 40 foot tower and a 10 x 12 ground cabin. The cab is rather difficult to enter as the door opens on the side of the cab and the ladder is on the outside of the tower. The tower itself does not appear very well braced, although it is well guyed. There is no lightning protection on the tower or the ground cabin. It would be hazardous indeed to remain in the tower during a storm."
Roads go to within feet of the lookout site but you will need a St. Helens Tree Farm Permit to be legal. Brush and new trees are quickly overgrowing the site.
Access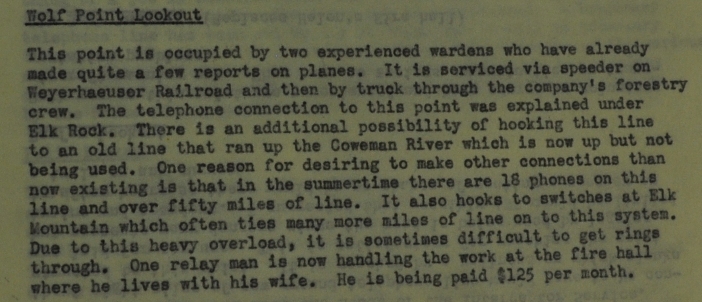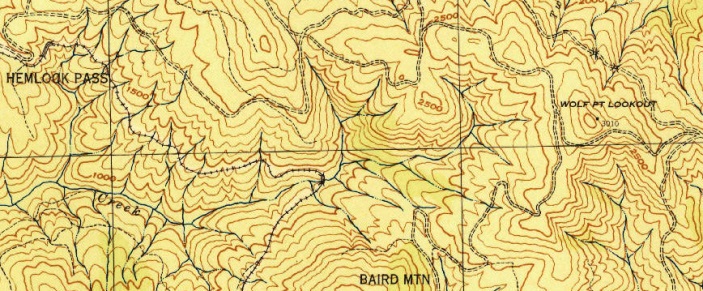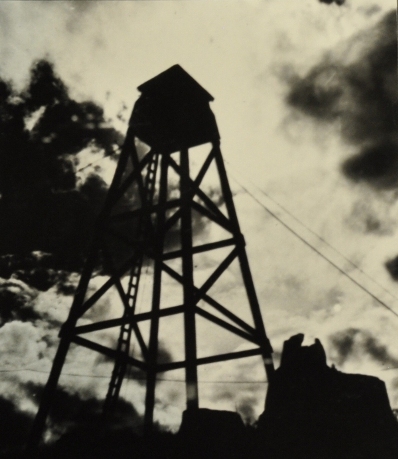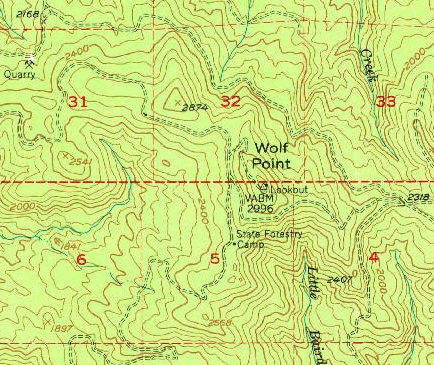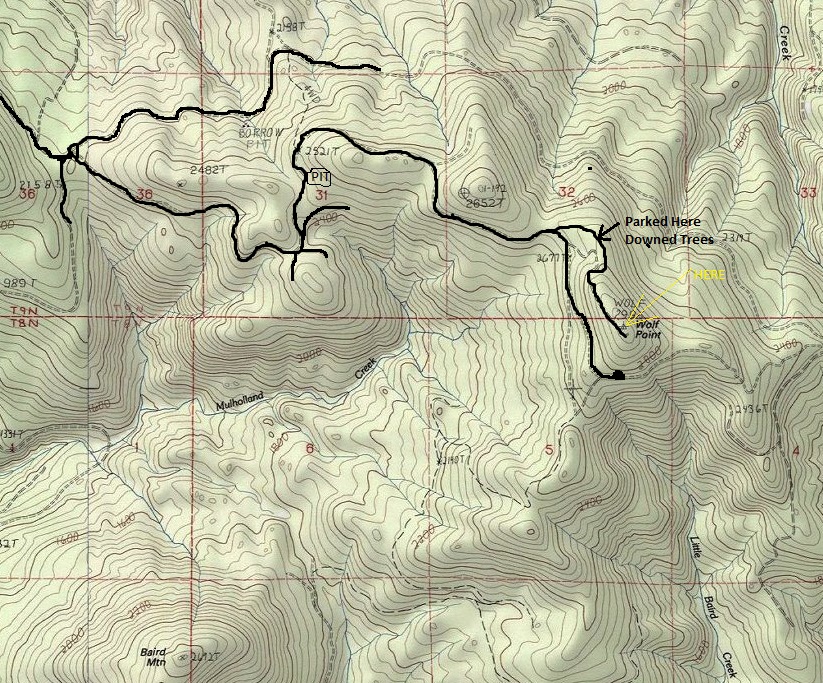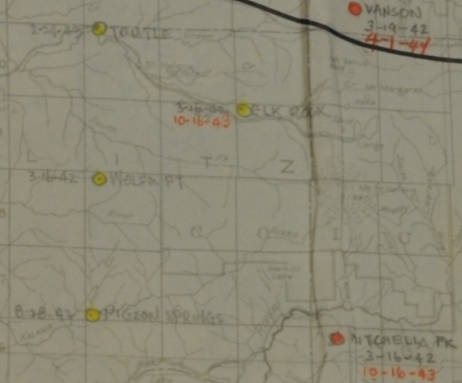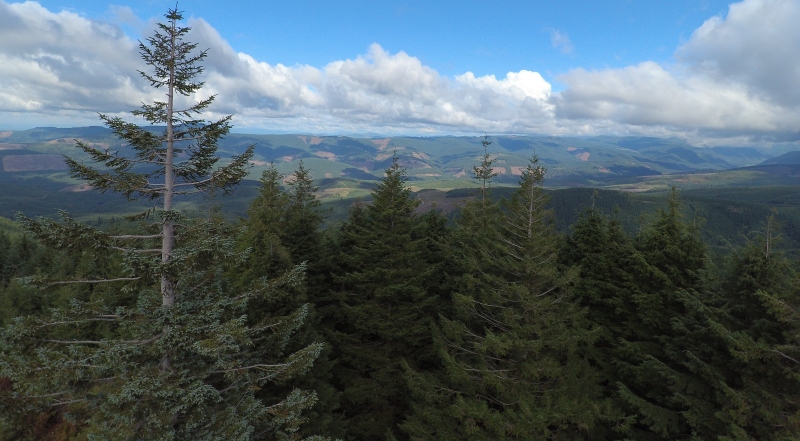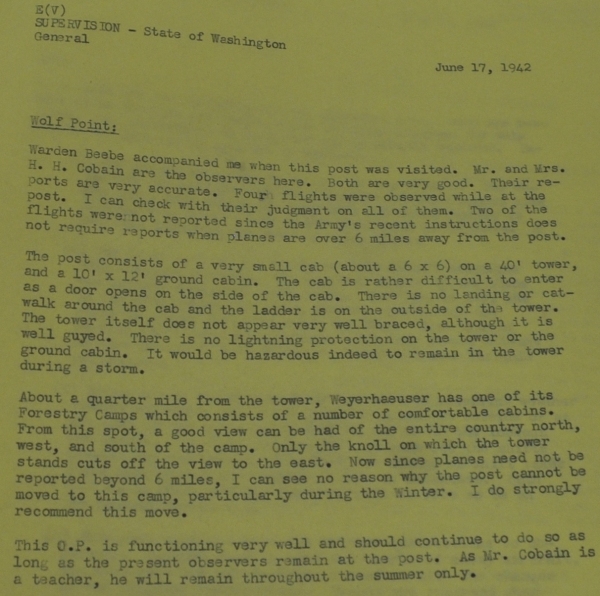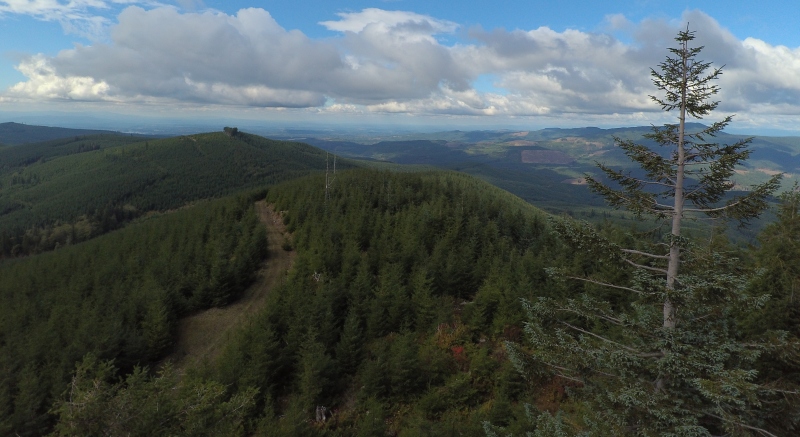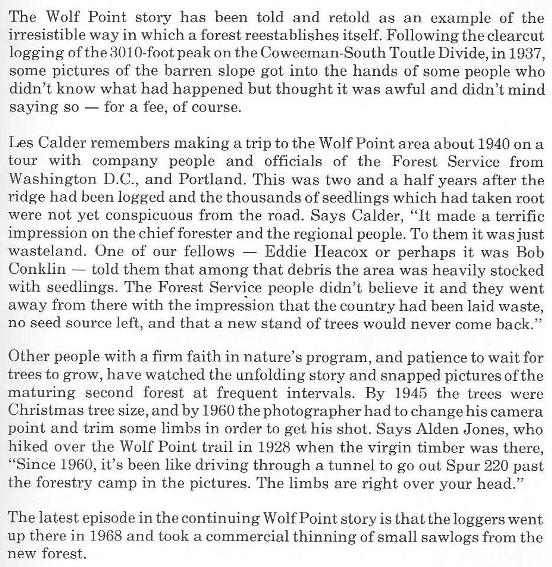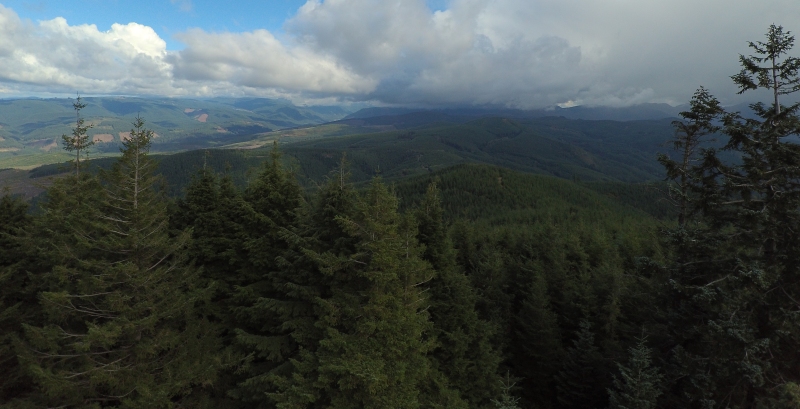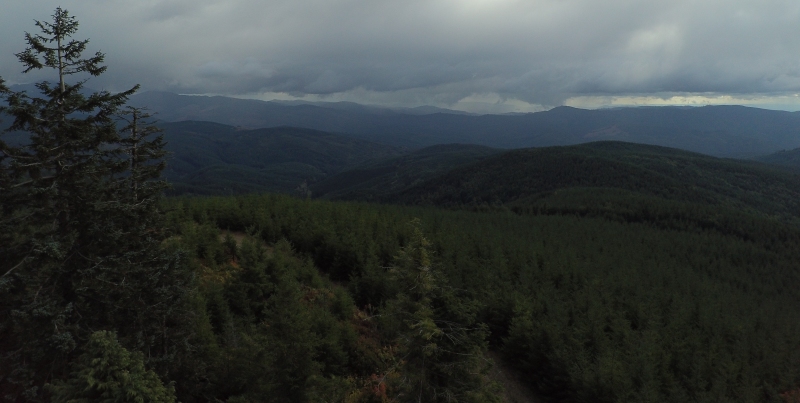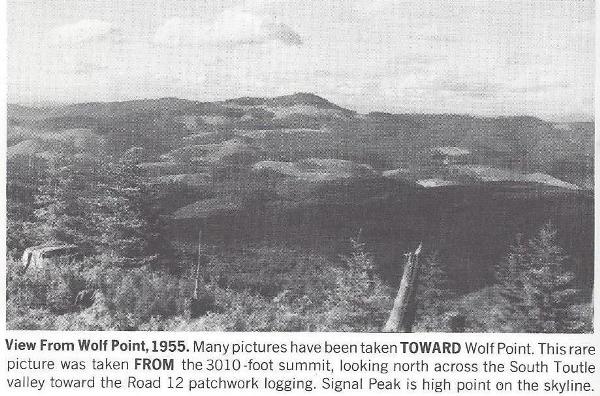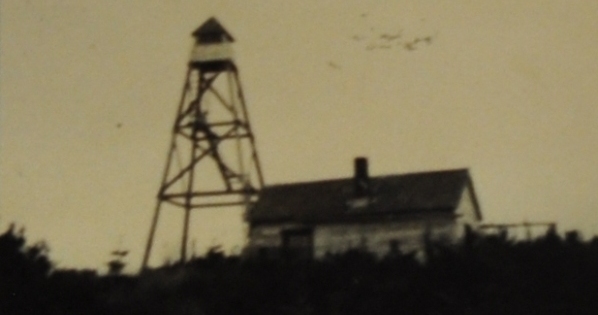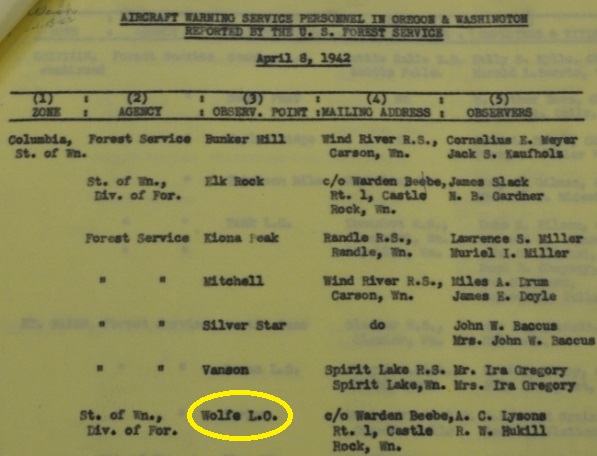 1943 USGS
Wolf Point on the AWS map
1953 map shows the State Forestry Camp just below the summit
Wolf Point 1930s
Wolf Point
North
Southwest
Southeast
Northeast
Sometime between 2001 and 2005, the second growth forest was harvested. Today the third growth forest is pushing 20 feet in height.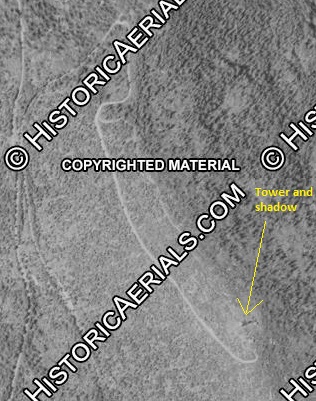 1951 Aerial showing the lookout
AWS stations, Wolfe Point as an exixting station, reconditioned, to retain for the State of Washington, and a 12x20 foot garage was built with AWS funds.
AWS document discussing moving the observer down from the lookout to the Forestry Camp.
A.W.S. observers A.C. Lysons and R.W. Hukill
Wolf Point fire lookout in 1942 was Harry Cobain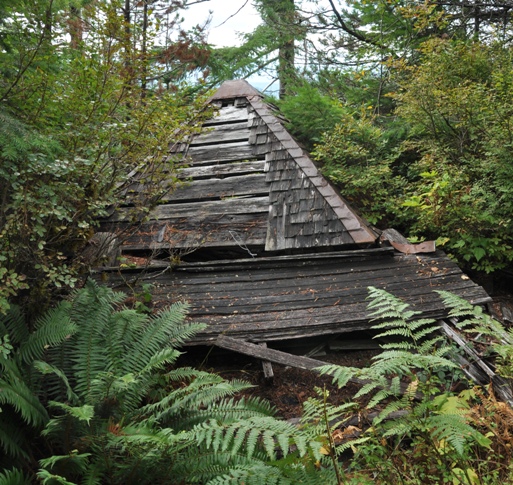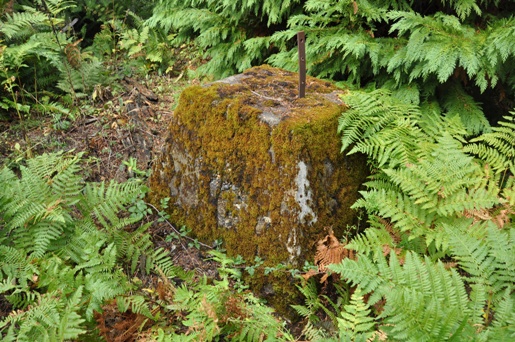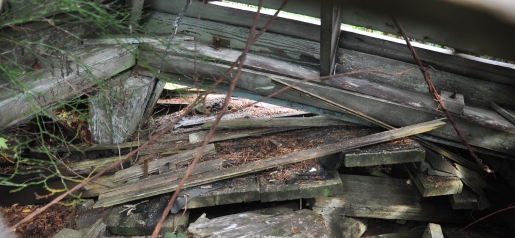 Remains in 2017
All 4 footings remain in original location
Looking inside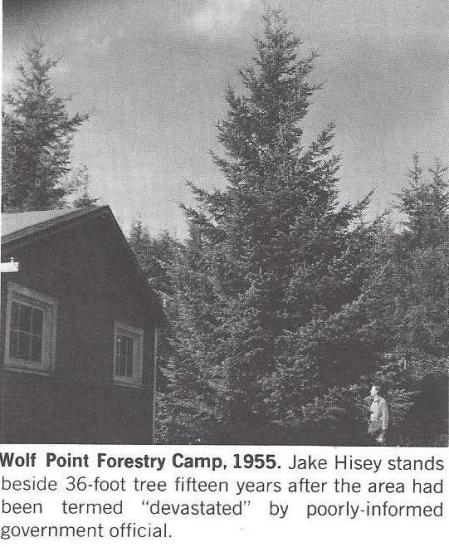 March 19,1942