Elevation: 3,668 feet
Prominence: 1,484 feet
Distance: Just over a mile
Elevation Gain: Around 400 feet
Winters Mountain
Former Washington Fire Lookouts
Located in the Weyerhaeuser St. Helens Tree Farm, Winters Mountain towers over Riffe Lake and is easily the highest mountain around for miles in all directions. Unfortunately, there is no view from the summit of the lake. The name Winters Mountain is on nearly every map since the 1920's. There has not been a timber harvest on the summit for a good 30 years so maybe in another 10 or 20, it will get cut. Few would be interested in a visit except prominence chasers, and maybe a rock hound. If someone can explain why I found just one large piece of petrified wood near the summit sitting on the duff looking like it was just placed there?
Choose your own adventure. I came up the south ridge through a fairly recent cut area so the brush wasnít bad...yet. Once in the larger timber, a old road follows the ridge to the summit area.
Route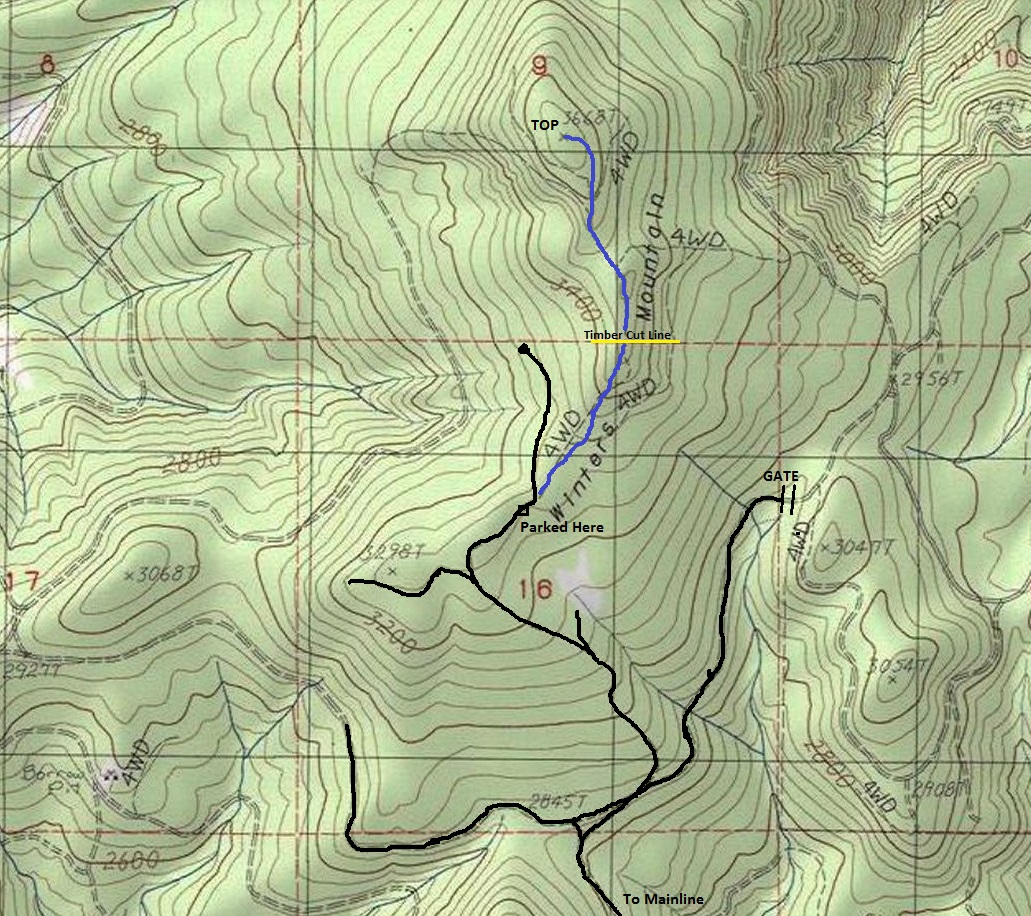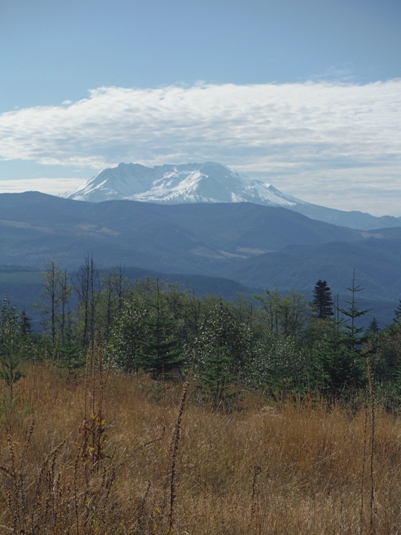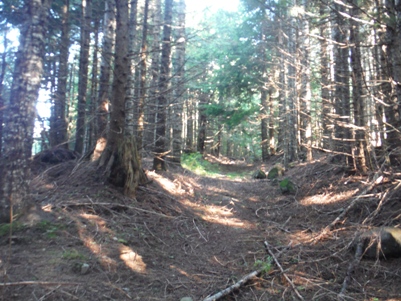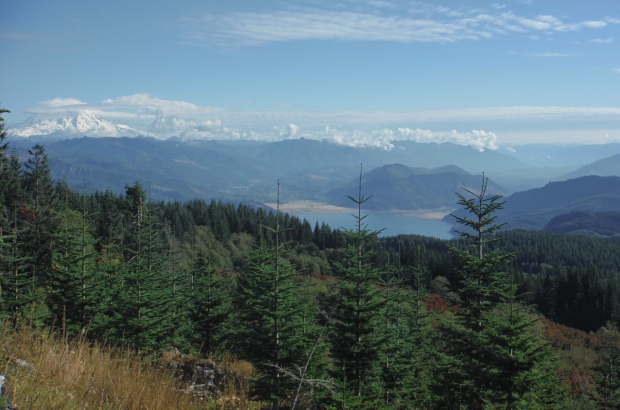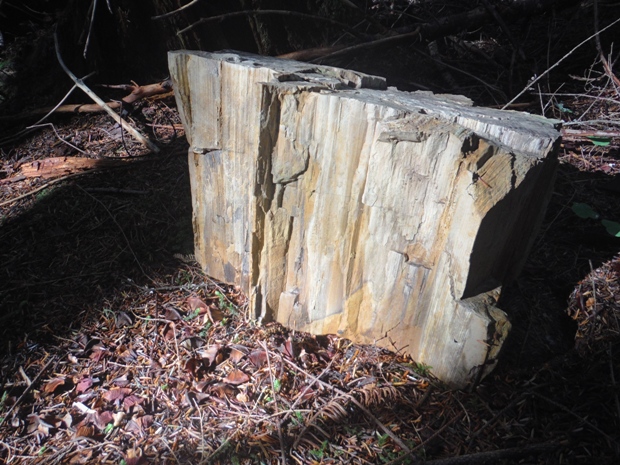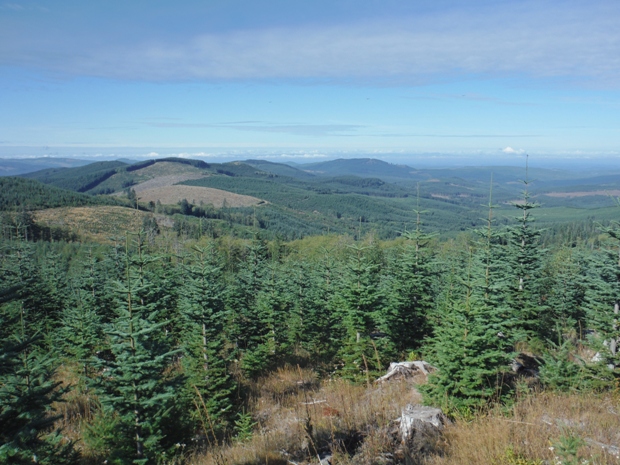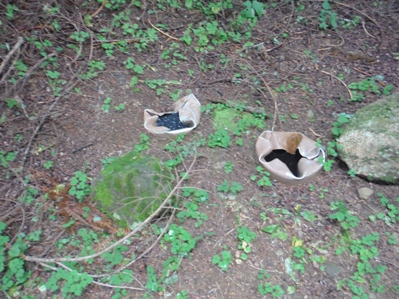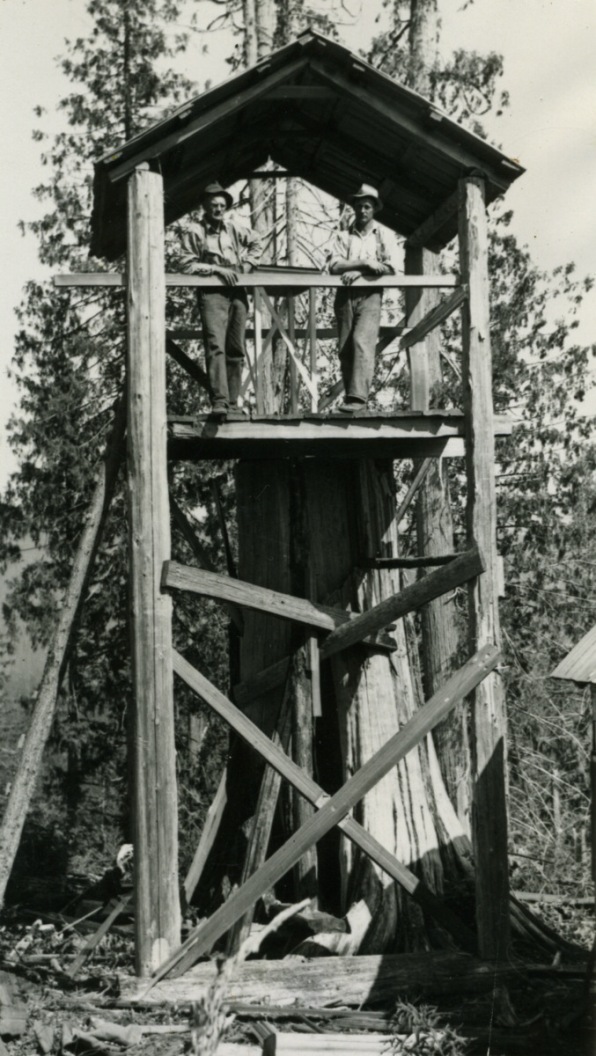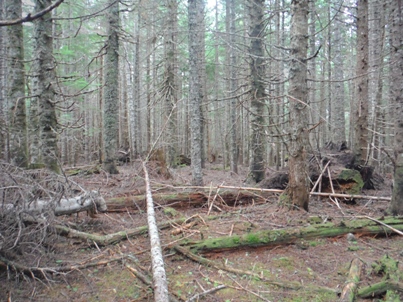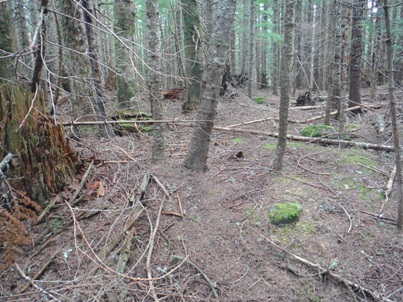 2 images above of the summit area
These were interesting in the ground, full of water and a few feet deep. The location was right where a toilet would go next to the road at the summit.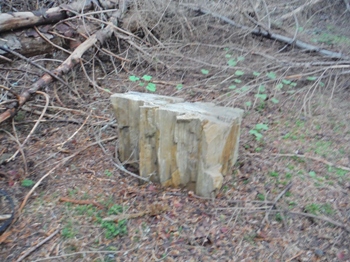 Aerial view of route I took in 2017
Showing how the rock looked when I walked up to it 30 feet off the road in a random spot in the woods. I am almost positive it is Petrified Wood since it had tree rings but Iím open for ideas if you have them, especially how did it get here without one pine needle on it.
Map showing the route I took to visit Winters Mountain summit
1953 USGS showing logging railroad spur (likely Spur 555) on Winters Mountain.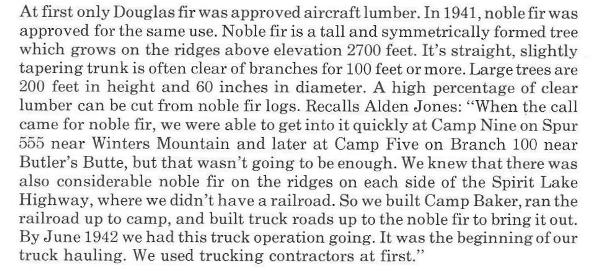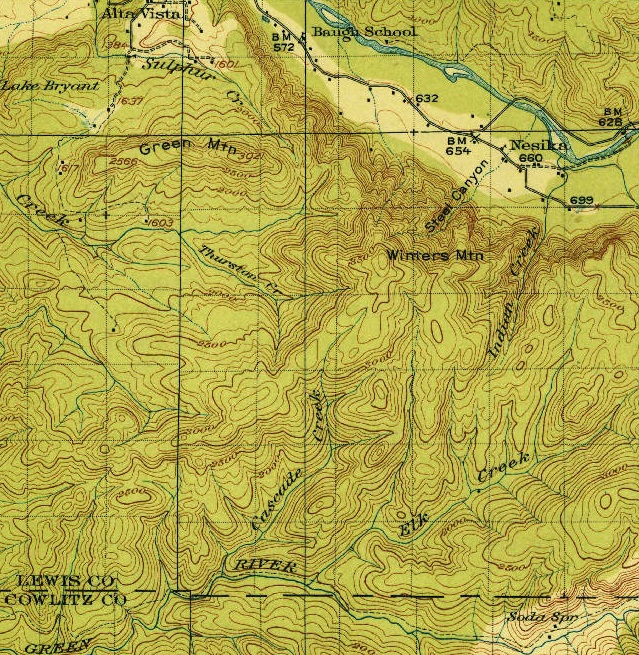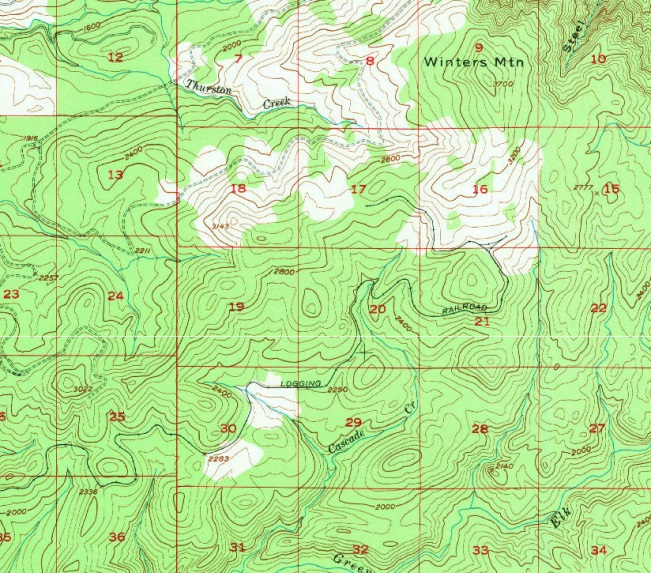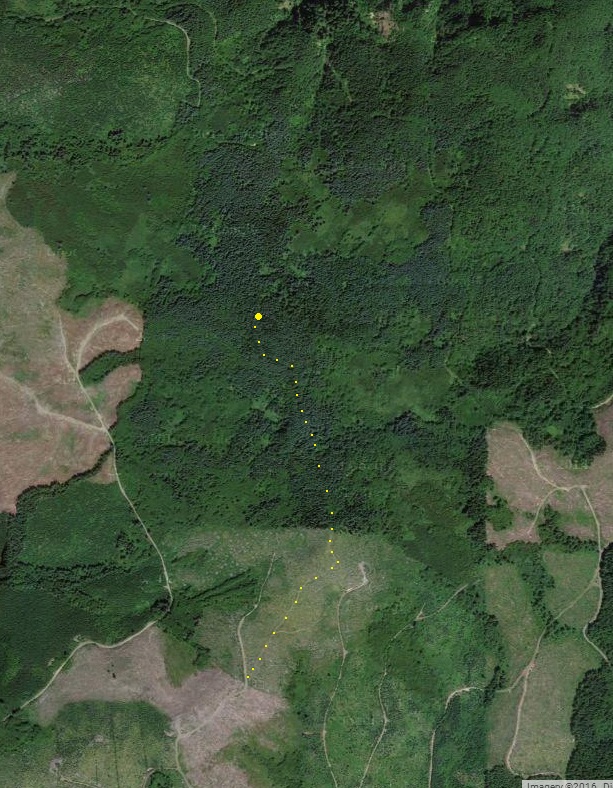 1919 USGS showing Winters Mountain
The only rock like this around the summit of Winters Mountain
At the highest part of the harvest area you could see Riffe Lake and Mt. Rainier
View west while hiking up
Ridge road to the summit of Winters Mountain
Mount St. Helens in route up Winters Mountain
Longview-St Helens permit needed, or sneak from DNR roads from the west
Access
My gut says no but it is always possible there was something. More to come when or if something is found. See picture below for reason this could be a lookout.
Was this a fire lookout
This unknown image was labeled in the Washington Archives as "Winters Lookout 7-24-1942 LT Webster - Hill Jones" Other images taken LT Webster were of lookouts in the same area in Lewis and Cowlitz Counties. Personally, this image seems to fit Cascade Creek lookout located at the bottom of the valley below Winters Mountain, and I think it was there....more to come when we figure it out.