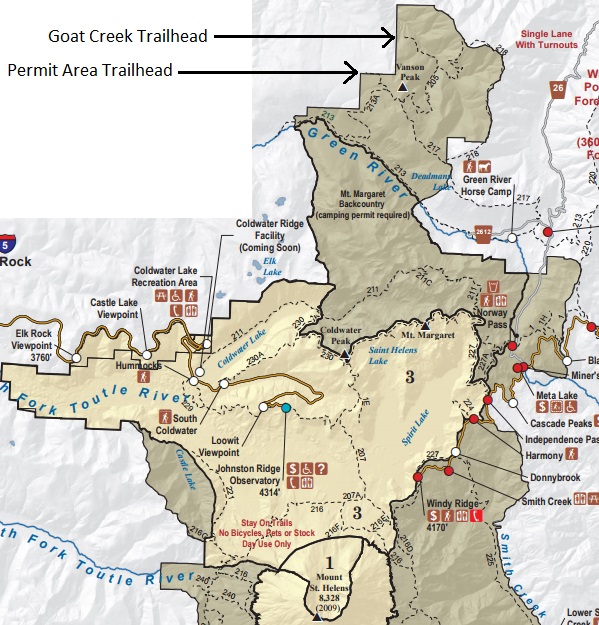 We have images from 1929 when it was a camp. The images appear to be from ground level based on the nearby rocks. The L-4 cab was likely built in 1930. From 1942 to 1944 it was used by the Aircraft Warning Service for spotting. The lookout was destroyed sometime in the 1960ís.
Elevation: 4,948 feet
Hiking Distance: 2 miles from permit area, 6.5 from Goat Creek TH
Elevation Gain: 1,000 feet from permit area, 2600 feet from Goat Creek TH
Vanson Peak
Former Washington Fire Lookouts
Located at the north edge of Mount St. Helens National Volcanic Monument, Vanson Peak must have some great stories to tell, but we know very little history. The area is a hidden pocket of virgin forest and interesting trails in an area forgotten by the masses. Although there are at least 4 trails getting to Vanson, most are not simple, making it easy for hikers to go elsewhere. The blast zone came just shy of reaching this lookout site.
History
The easiest trail is from Weyerhaeuser land, but requires an expensive Longview-St Helens Access Permit/Key. With this access the route is less than 2 miles and the loop that includes Vanson Lake is perfect, only adding maybe a mile to the trip. This is the route taken by me for this page. Note: if the beginning of the trail is overgrown, go right into the old-growth and follow the cut line until the trail comes into the forest.
Weyerhaeuser Permit Access and Route:
The Goat Mountain and Green River Trails offer access and loop trips but are a bit further hike, most overnight at one of the lakes.
National Monument Access from the South
Although around 7 miles, this route offers a very good waterfall and some exceptional old-growth Douglas-fir, Hemlock and Cedar up to 7 feet in diameter. The trailhead is on Forest Service land, but getting to the trailhead passes over private timberlands. This private company has been known to lock the gate at any time, especially during high fire danger. Many have driven to the access and found the gate locked even when the Forest Service may say it is open. From Morton, go east on US Highway 12 for 5.3 miles, turning right at Milepost 103 onto Kosmos Road. After 0.1 mile turn left onto the Champion Haul Road and continue 4.3 miles (passing Taidnapum Park) to the bridge over the Cowlitz River. Turn right onto a graveled forest road, and after 0.8 mile bear left at a Y junction onto Forest Road 2750. Follow this road 4 miles to its end at the trailhead.
Goat Creek Public Access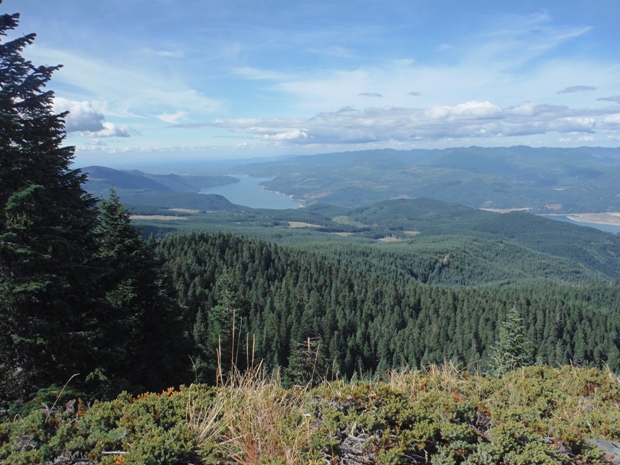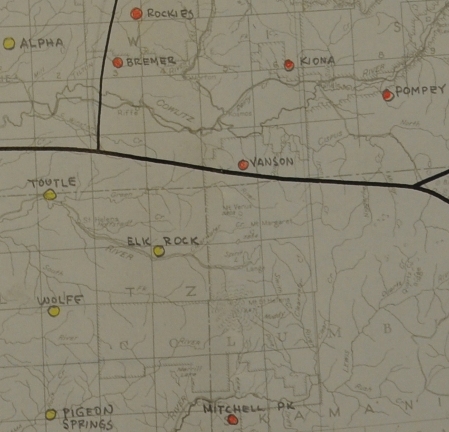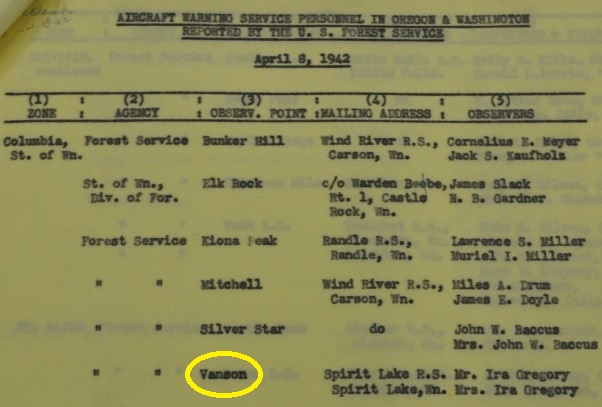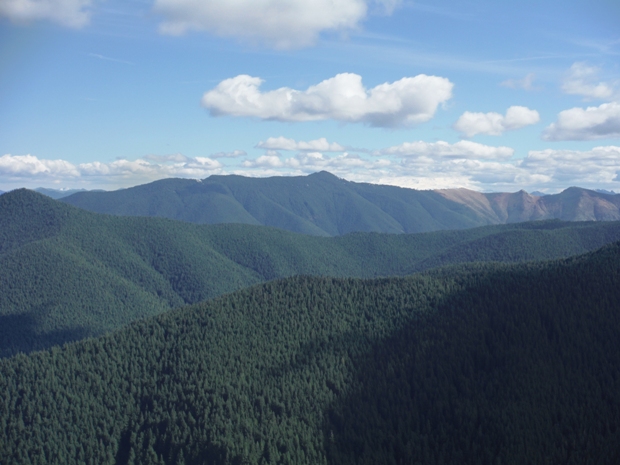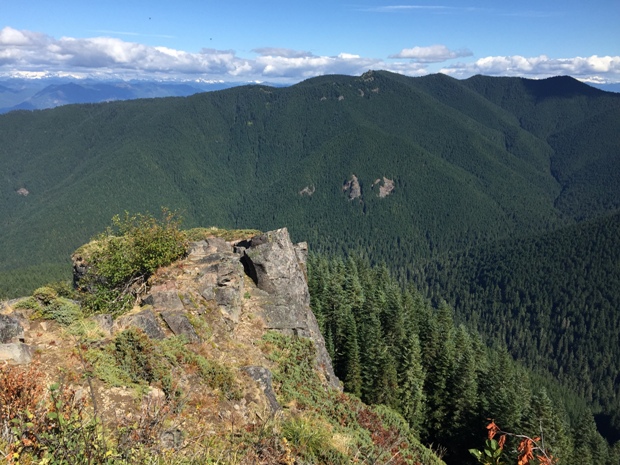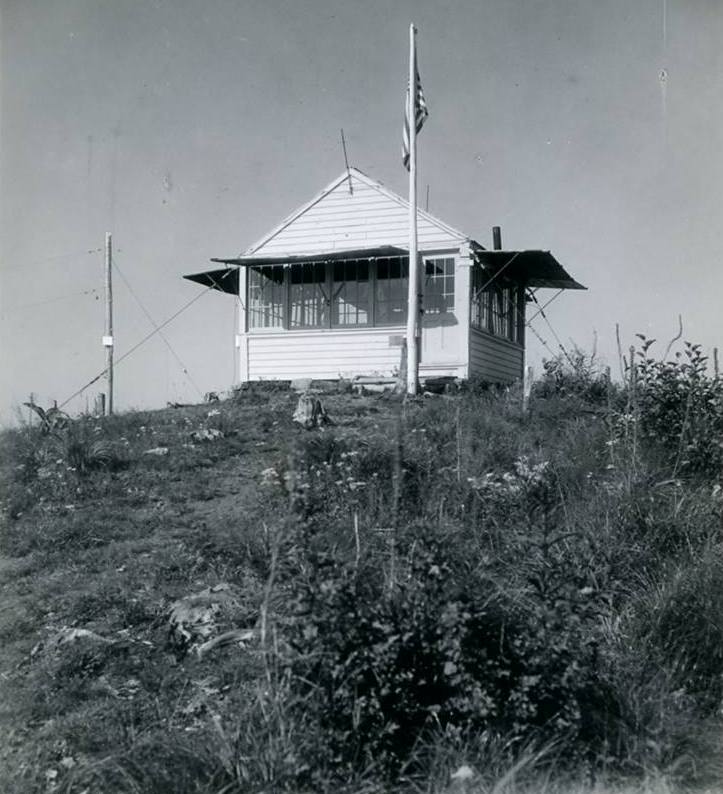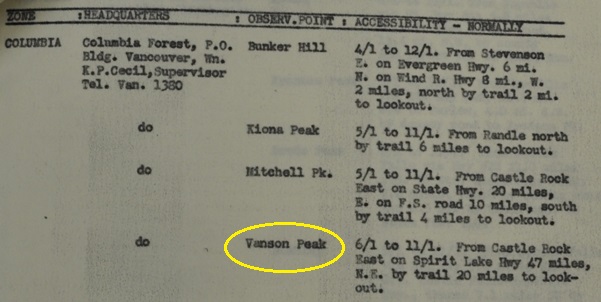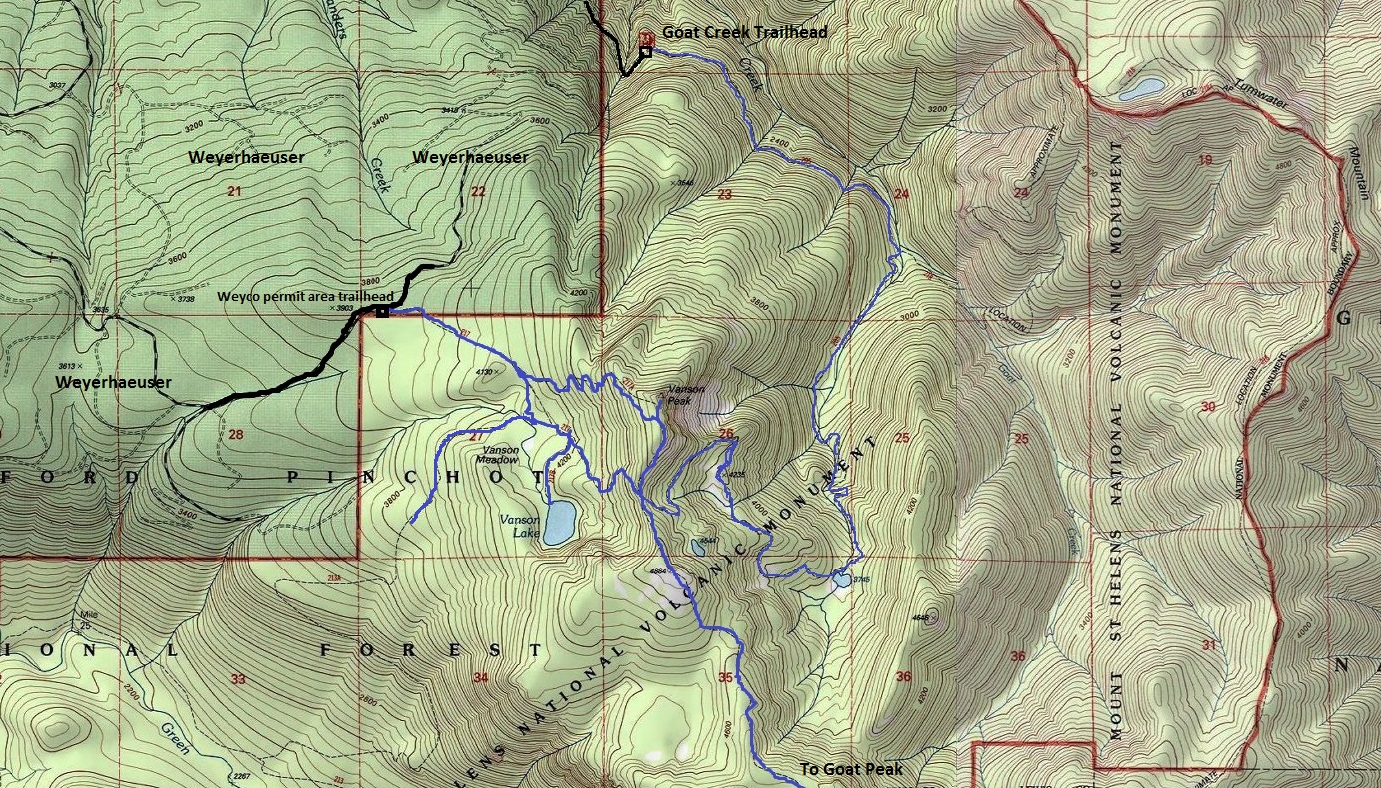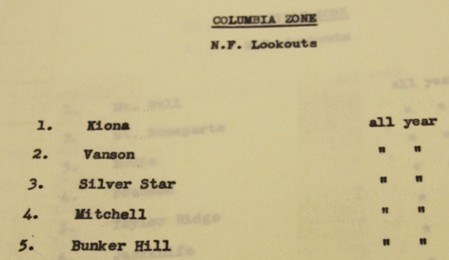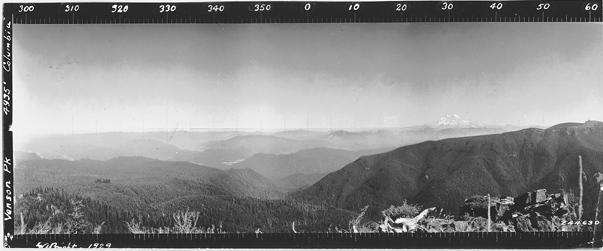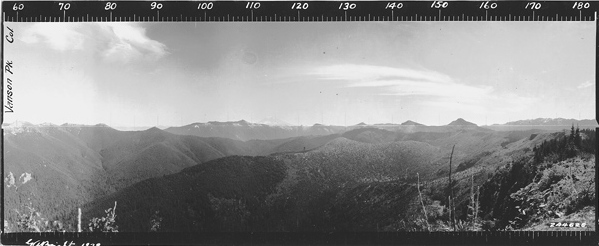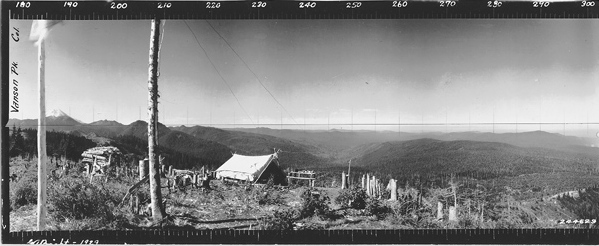 Looking North - 1929
Looking Southeast - 1929
Looking Southwest - 1929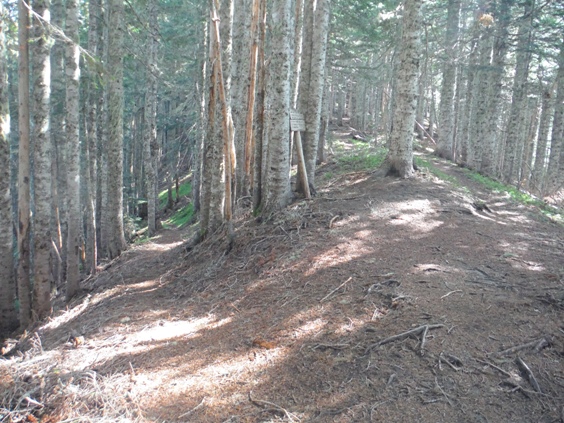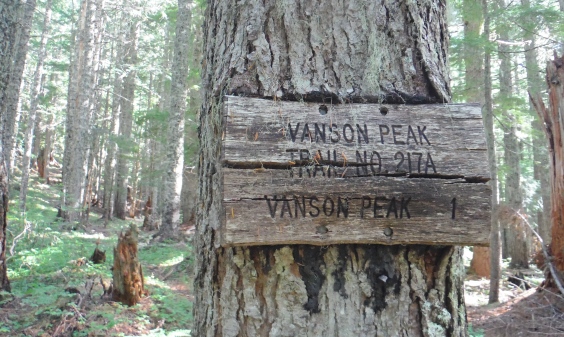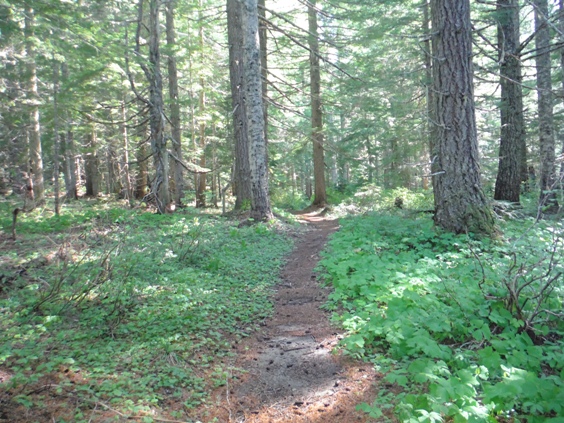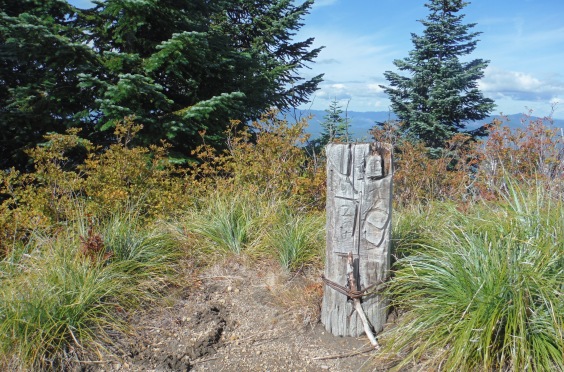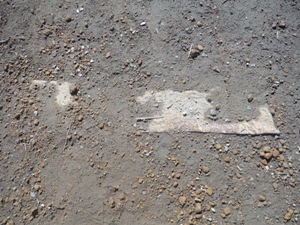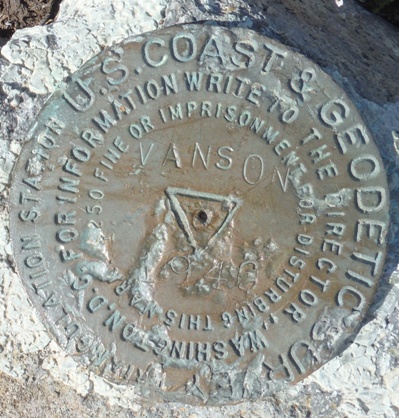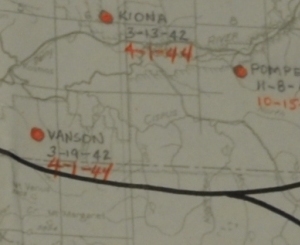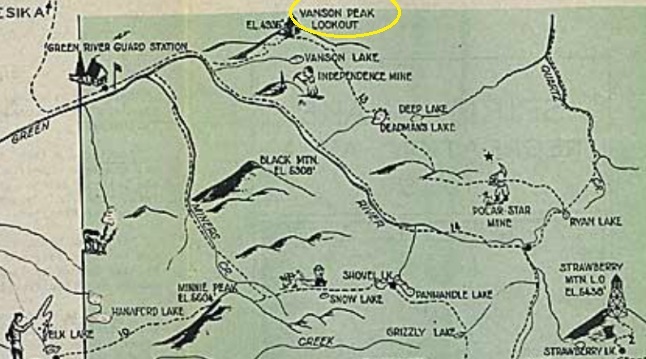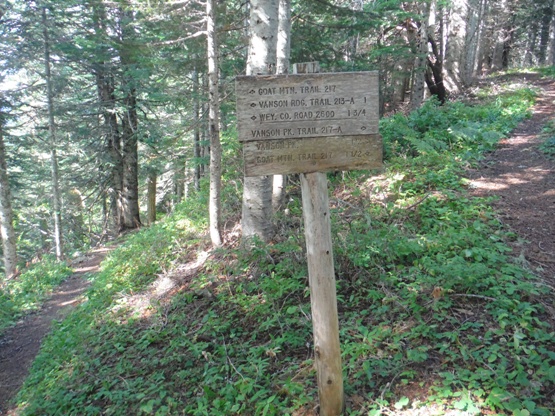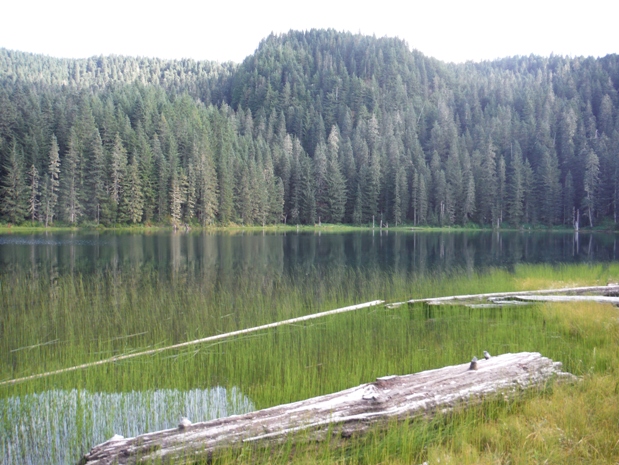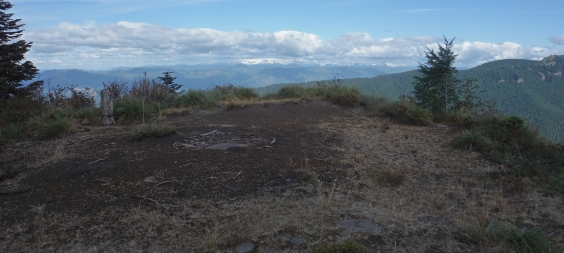 1936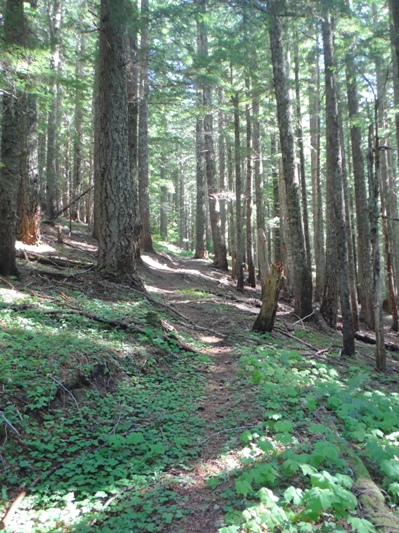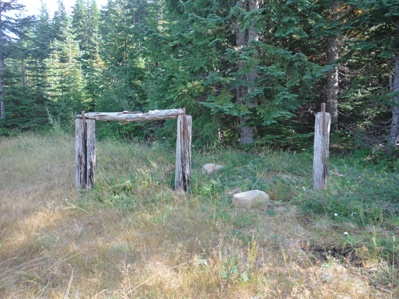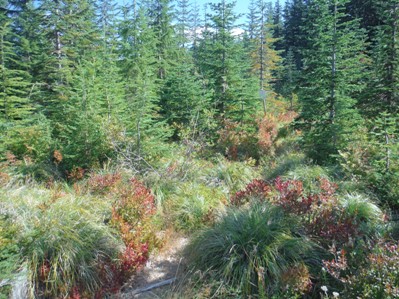 Remaining post, maybe the telephone post in the 1936 picture
Strawberry Mountain in distance
Vanson Lake
Vanson Benchmark
Tumwater Mountain
Riffe Lake and the Cowlitz Valley
Easy trail
National Monument map showing the access to Vanson Peak
Overgrown trailhead
Look for the old horse area at the trailhead
Old Vanson Peak trail sign
At the 4 way near the summit, Goat Creek Trail dropping down
Vanson Peak trail
The front step to the lookout building
AWS map showing service from March 19, 1942 to April 1, 1944
Used by AWS year round
Aircraft Warning Service Personnel in 1942
Accessibility of Vanson Peak in 1942
AWS station map
1936 recreation map