Twin Lookout
Shown on the 1936 Forest Service recreation map and on the 1942 Clallam County Metsker map, these are the only two hints that a possible fire lookout existed at this point. And regarding that, it is unclear just what spot it was at, since there are several bumps on the mountain. Two points have USGS benchmarks from 1942 but both made no mention of any lookout. I searched 7 locations; none of them gave much evidence of anything ever being there. But, given the gentle topography at some, a tower would not need to be at the highest point to have a good view. Twin is the name of an old village below the mountain, on the Strait located between the mouths of the Twin Rivers (East and West Twin Rivers).
Elevation: 1,192 feet (West Twin BM)
Distance: 4 miles to West Twin Benchmark
Elevation gain: 800+ feet
Access: Paved to gate
Clallam County
Washington Lookouts
A Rayonier Timber - Western Washington Permit is required to have legal access. From the gate, follow the map provided below. There is a bit of off-trail to reach the highpoints but overall, it isnít too bad. There are many overgrown roads threading around the summits.
Access: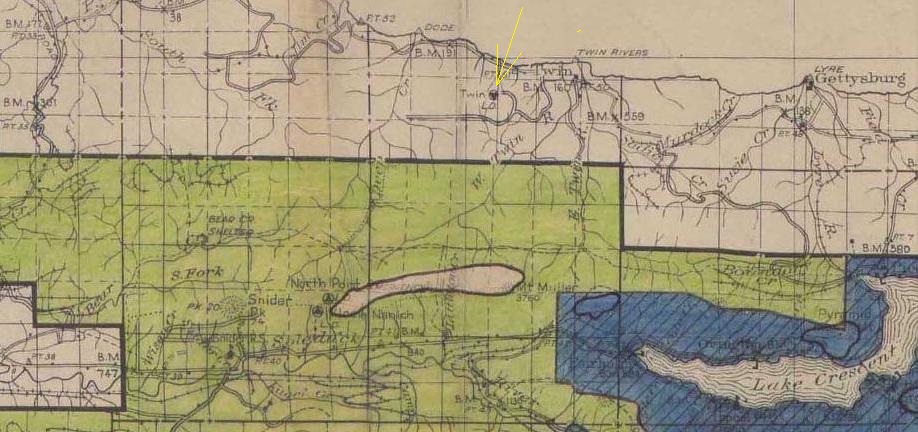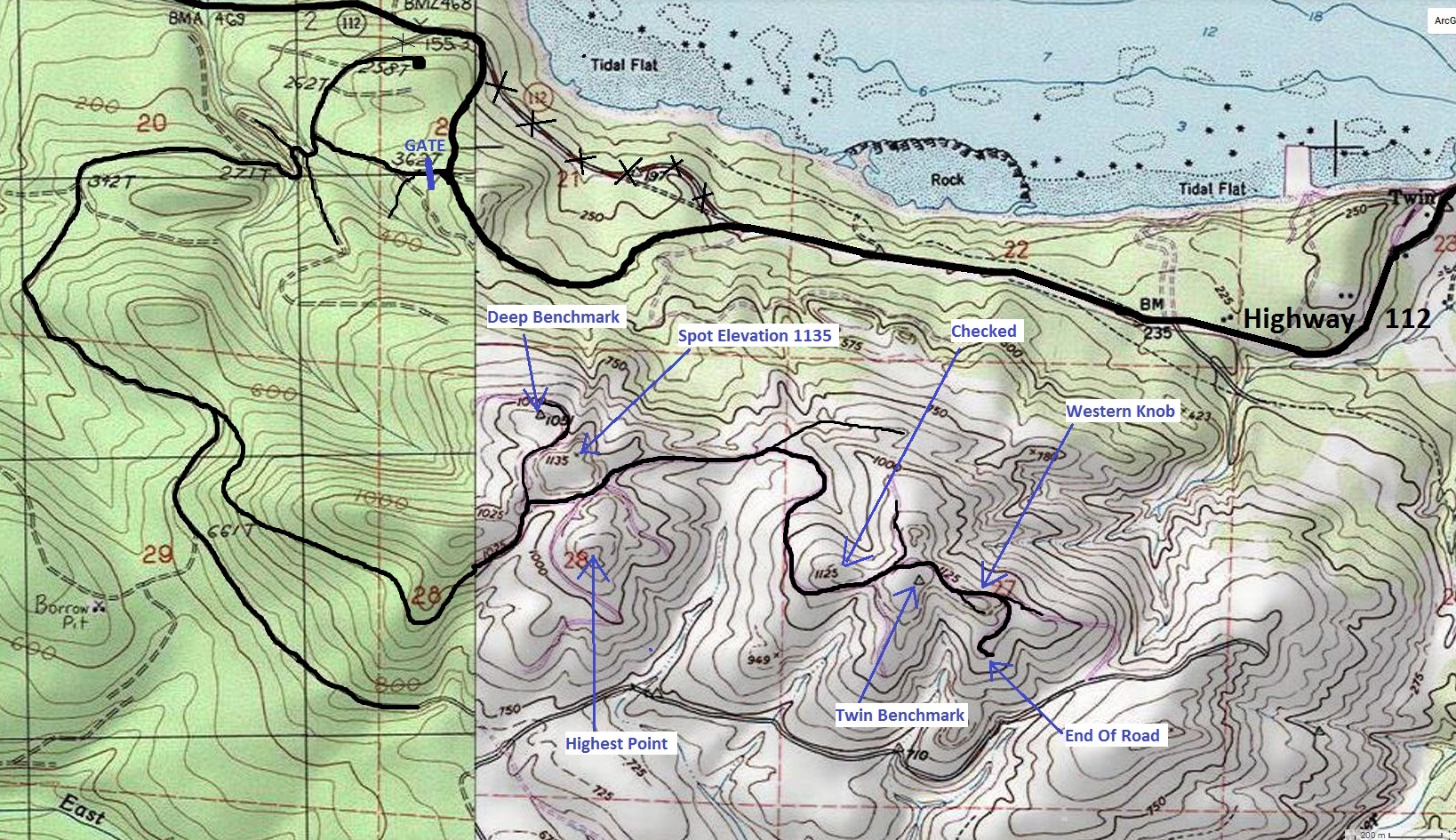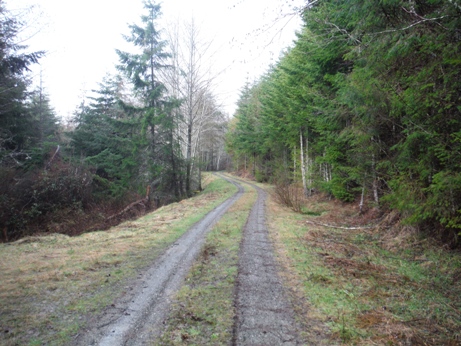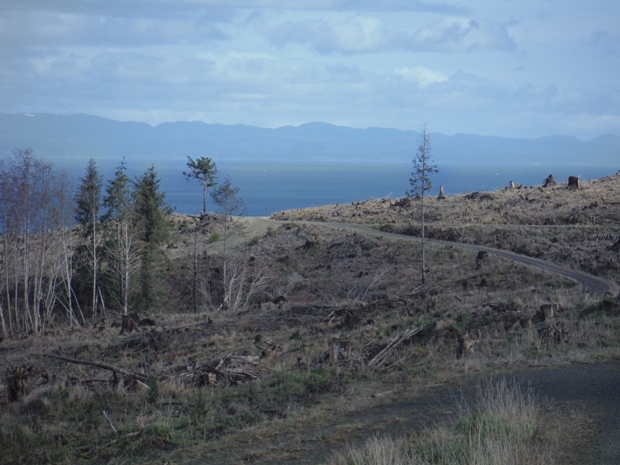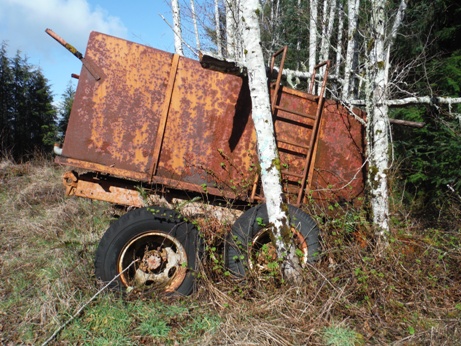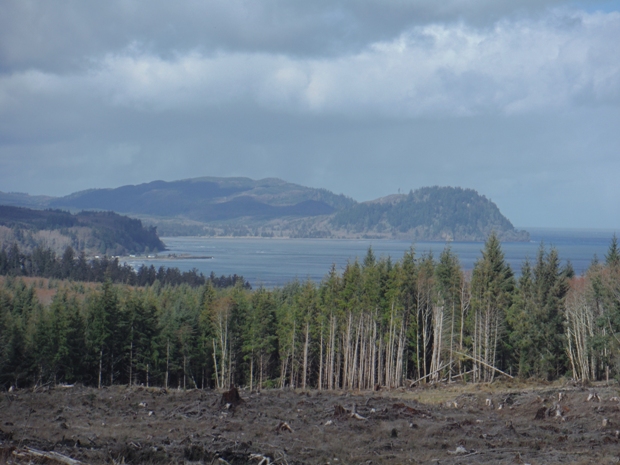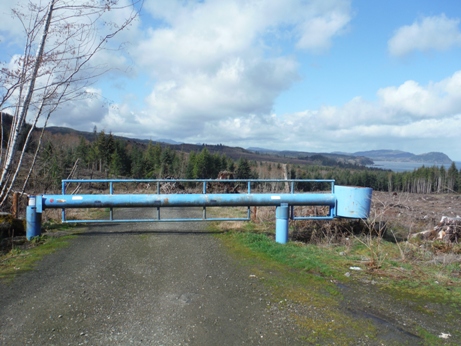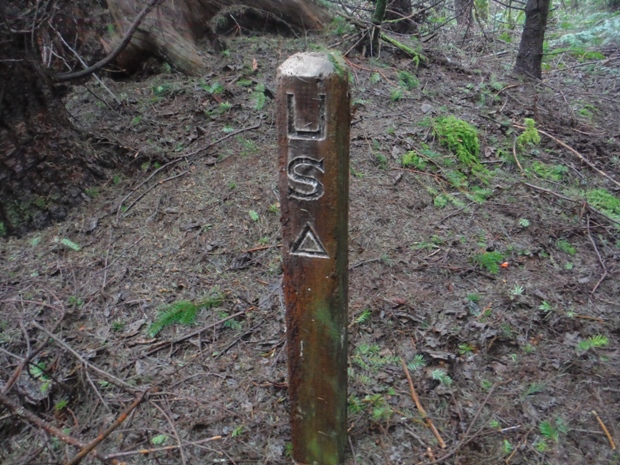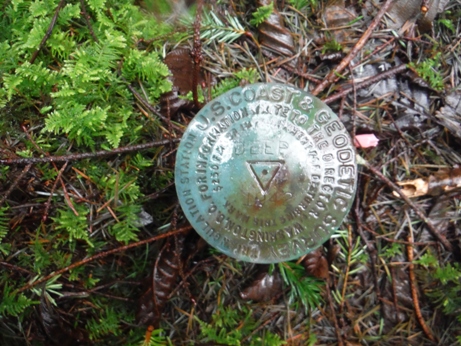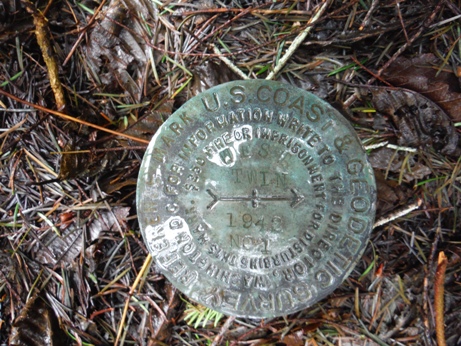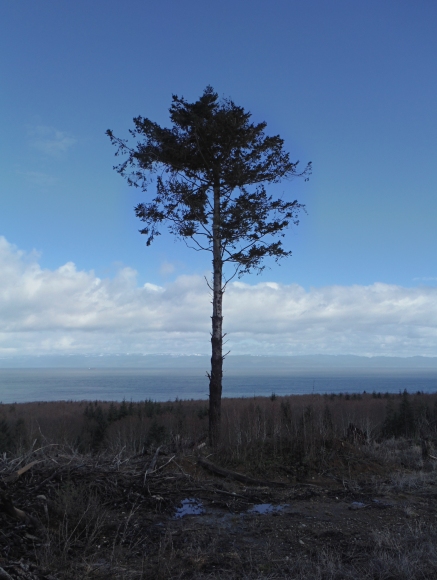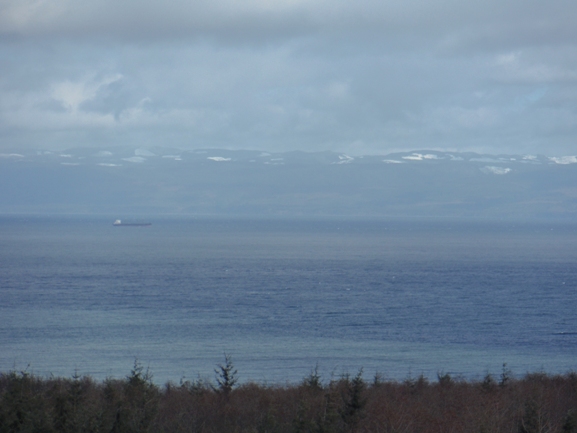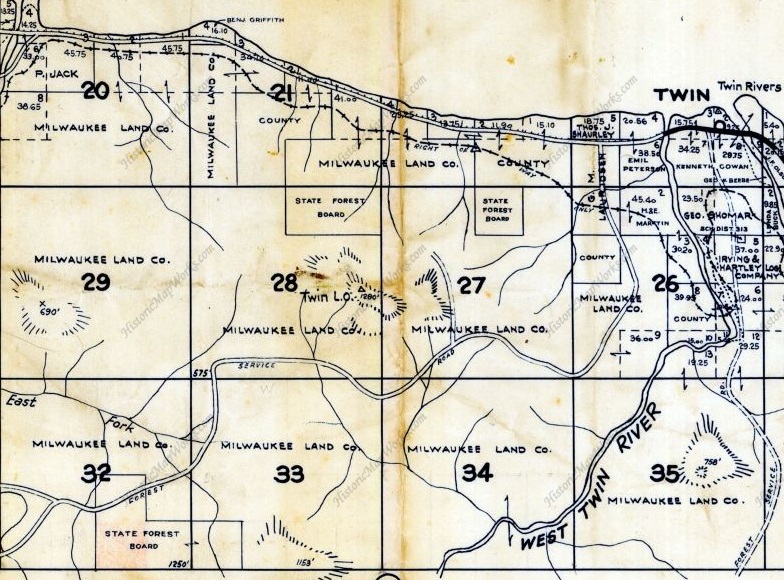 1942 Metsker Map
Deep Benchmark, 1942
Deep Benchmark had this old triangulation post
West Twin Benchmark, 1942
Interesting
Rayonier Timber Gate
Pillar Point from gate
Road hiking with great views
Road hiking with no views
Big views along the road
Vancouver Island
1936 Olympic National Forest Map
Lone Survivor