Thanks to pictures taken in 1937 by the Osborne panoramic survey team, we have been able to bring this little known site out of obscurity. From the photos, we can see the guard station buildings down the ridge. At the lookout site, the panoramas tell us that it was a lookout house (LOH) with wood stove and the photos were taken at 15 feet above the ground (hence no tower, just a ground cab). Located at this lookout location is a benchmark with the name SUMMIT (shown on USGS maps). Finding the survey notes could reveal more information about this lookout site.
Access
Although you can nearly drive to the top, both the roads leading there do not make it easy. I would suggest driving over to this site from the East on FR 41 after visiting Lookout Mountain (a must see location). FR 41 from Lookout still sucks but FR 41 from Sunset Campground is more awful, bumpy, rocky and very slow going. The Summit lookout location is just above the Bluff Mountain Trailhead.
Elevation: 3,680 feet
Hiking Distance: 400 feet
Elevation gain: 0 feet
Access: Rough roads
Route
Former Lookouts
From the parking area north of the site, the old access road is on the east side of the ridge but the west side is more open. It takes several minutes to walk through the brush south to the site, hidden until you reach it.
Summit Guard Station Lookout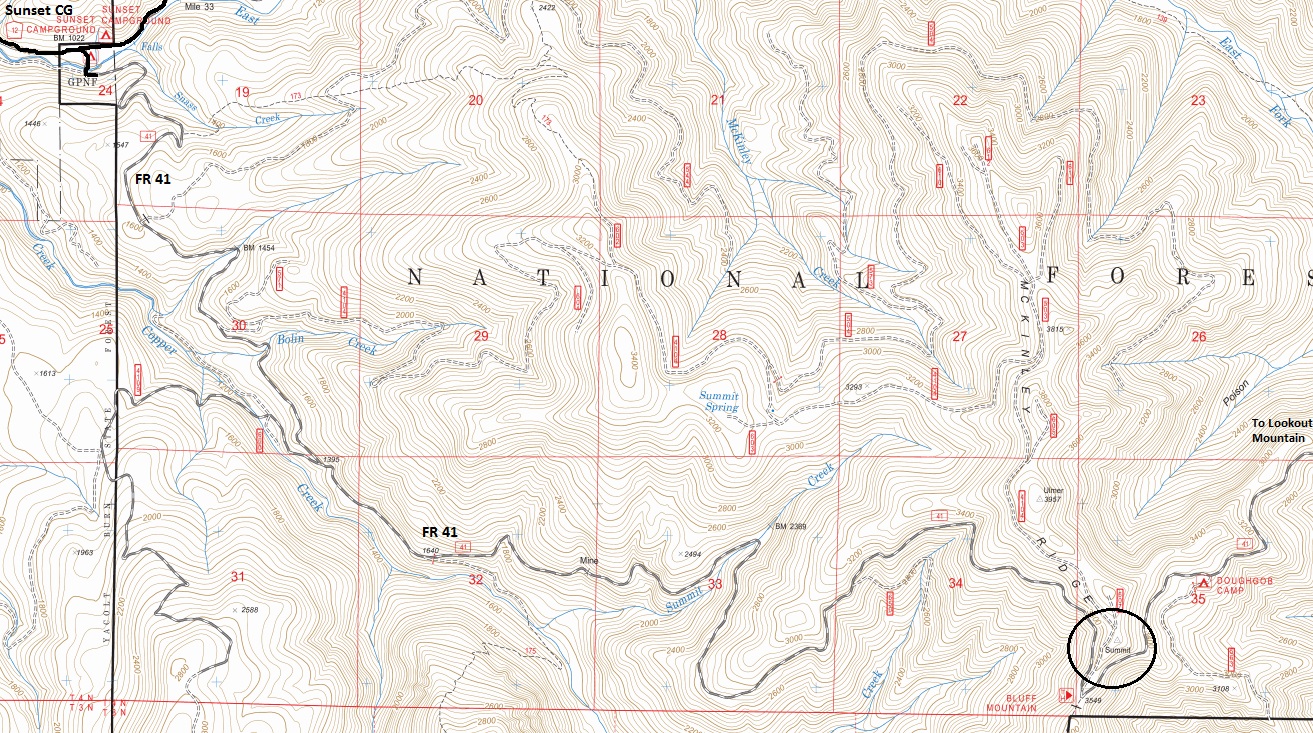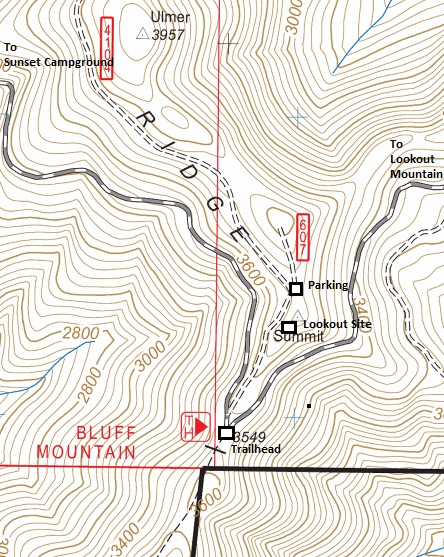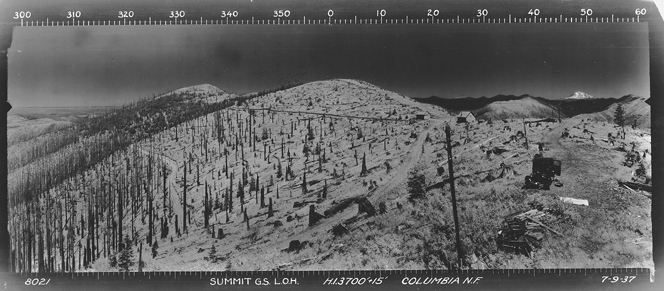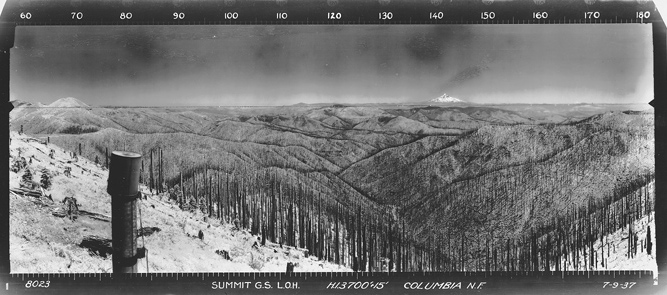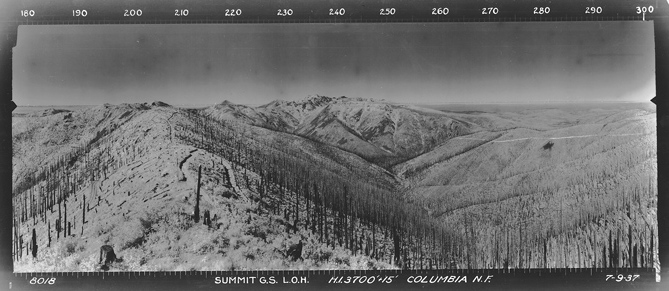 Looking North - July 9, 1937
Looking Southeast - July 9, 1937
Looking Southwest - July 9, 1937
Looking Southwest - 2017
Looking Southeast - 2017
Looking North - 2017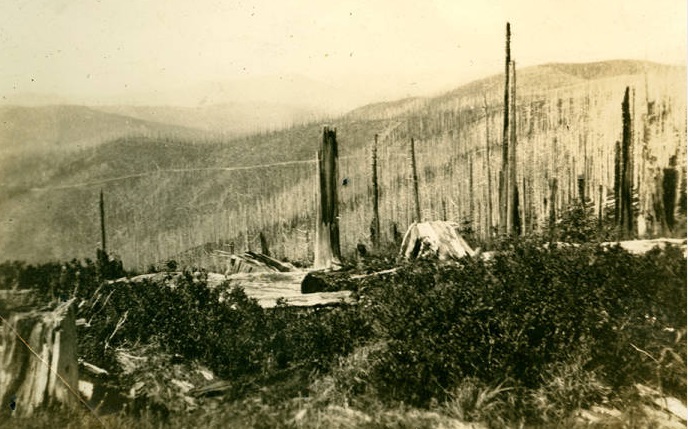 Image was in Skamania County historical records as Lookout Mountain but it is actually taken at the Guard Station buildings just down the hillside from the lookout site. See North panoramic.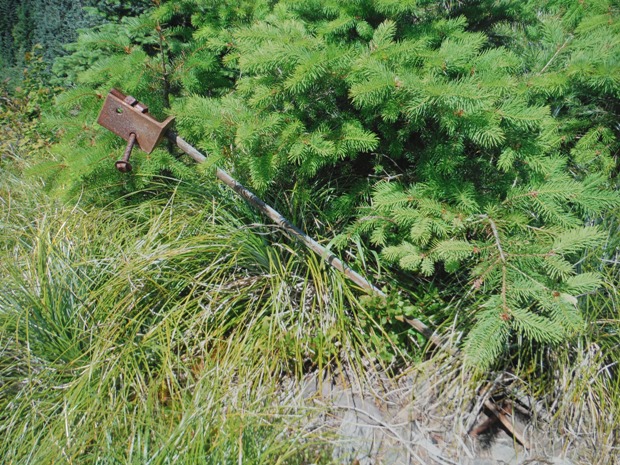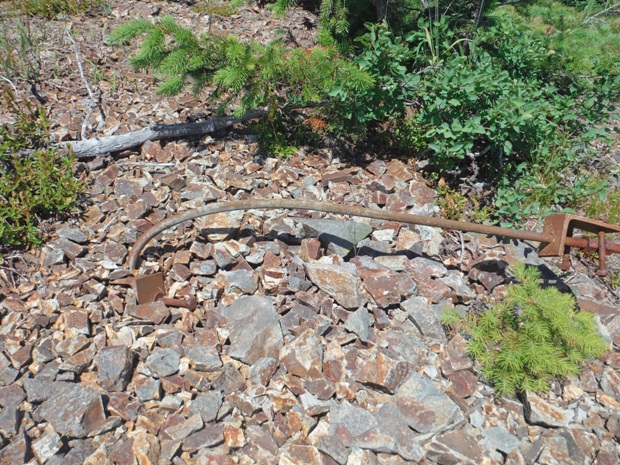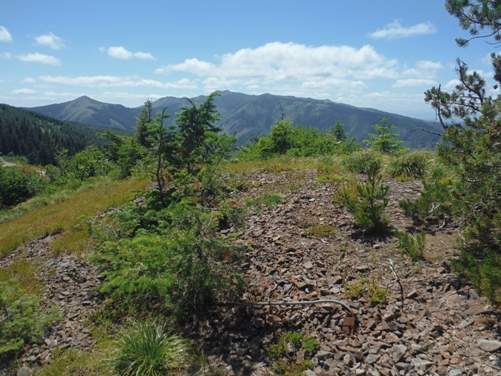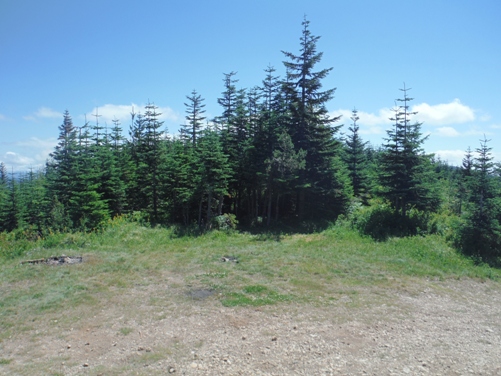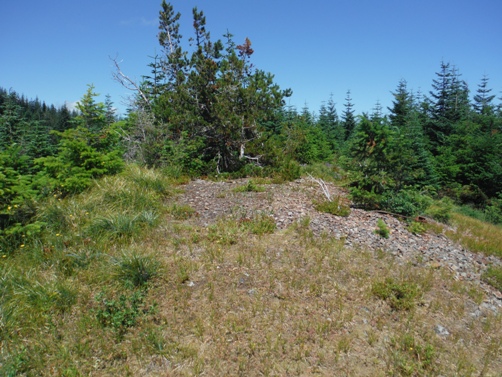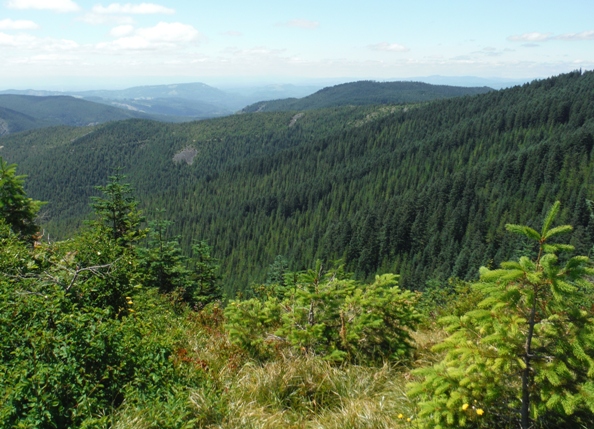 Similar shot taken from the lookout site several hundred feet south of the Guard buildings.
Stovepipe in picture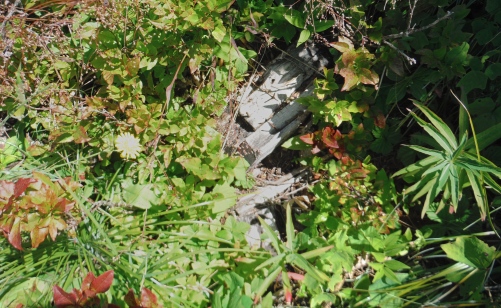 Upper parking area and site of the Summit Guard Station buildings
Old wood can be found in the brush
Lookout site looking south with Silver Star Mountain in the distance
Summit LOH location
Remaining anchor
Remaining anchor