Spark Plug Mountain Site
Elevation: 6,311 feet
This page is devoted to Spark Plug Mountains relevance regarding fire lookouts. In 1934, photos were taken from the summit as part of the government Osborne Photo Survey. Most of the time, these photos were taken at actual lookout locations or locations that were being planned in the near future. Photos were also taken the same day at nearby Surprise Mountain. At that time, no structure existed at either location, its pretty safe to conclude there was some debate which site should get the lookout. Surprise Mountain won, a lookout structure was built sometime after the images were taken (I'm guessing 1937). Whether Spark Plug Mountain was used as a patrol point is unknown. Because Spark Plug has a much better view down into the Stevens Pass railroad corridor, it's very possible the lookout from Surprise Mountain hiked out to Spark Plug if smokes were rising from the valley below. Maybe the name of the mountain even has something to do with railroad fires. I was also surprised to find hints of a well made trail while on the ridge to Spark Plug, something that left me wondering why, long before I even knew about the panoramic photos. As for the summit, there are no hints at all of any disturbance of a camp or firefinder. But...that's because I wasn't in the right spot. The lookout person would have been down at the north end of the summit ridge. See below.
Washington Lookout Sites
Spark Plug Mountain - Looking North - 1934
Spark Plug Mountain - Looking Southeast - 1934
Spark Plug Mountain - Looking Southwest - 1934
Access
For access to this location, see these trip reports:
Spark Plug Mountain - Looking Southeast - 2014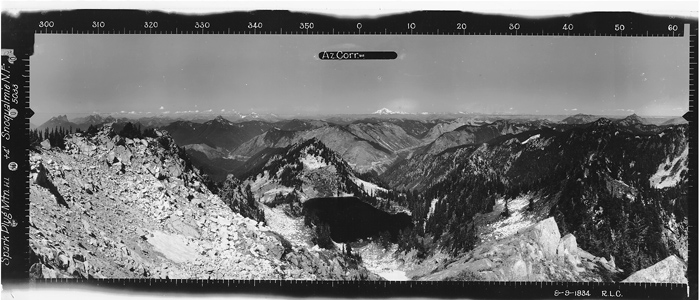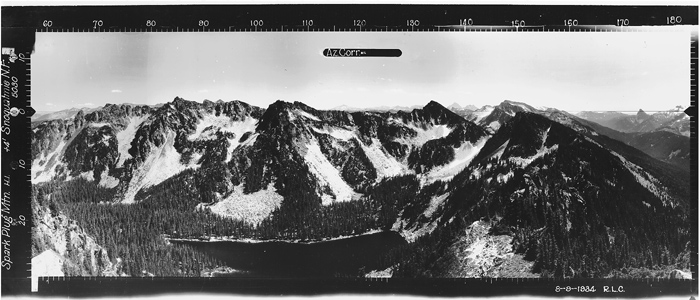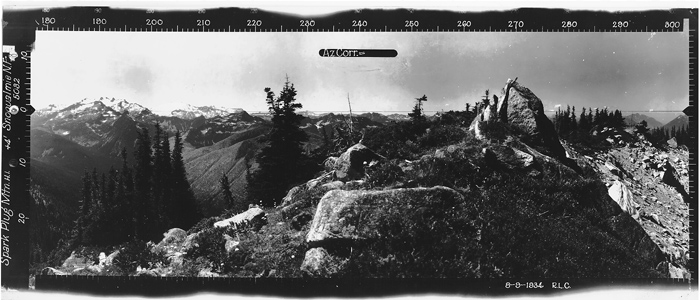 Photo by Opus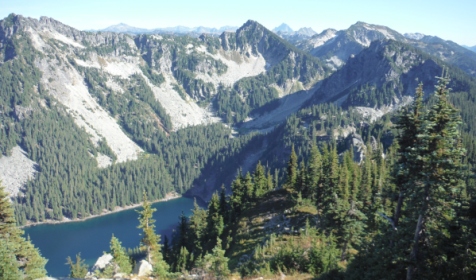 Looking North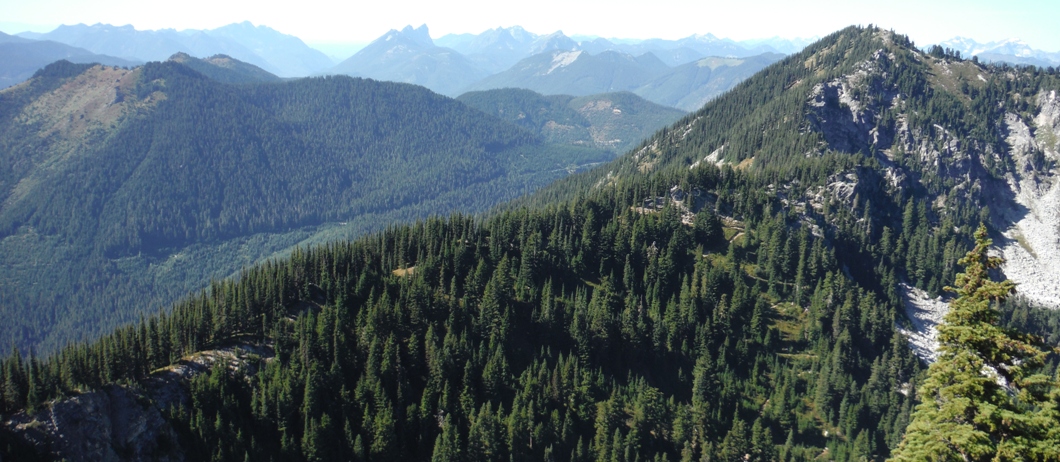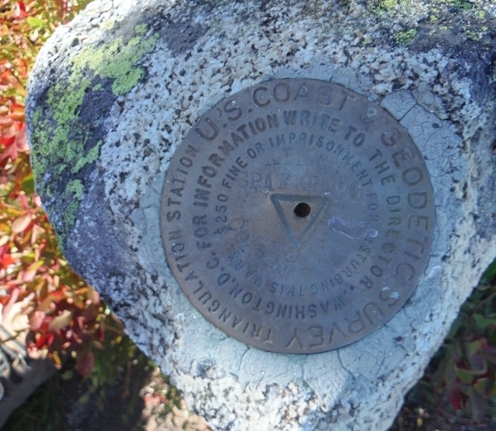 King Spark Plug Benchmark 1937
Spark Plug Mountain from Surprise Mountain

A few minutes traverse from the summit is this high ridge to the north. If a patrol point was established, it would be located here as it provides perfect views of the Skykomish Valley & railroad route from Stevens Pass to Index. It's a longshot and maybe just a hope, but if you are climbing Spark Plug Mountain, please scramble over to these points and let me know what you see.
The key to knowing the back-story on Spark Plug Mountain is knowing more about the Surprise Mountain Lookout. Unfortunately, Surprise has lots of secrets. If you have info on Surprise Mountain, please contact me.