Access is easy but not marked on the ground. Park at the entrance road to Soda Springs Campground. Walk in the open woods south around the base of the knob to easier terrain to hike to the top of the knob. About halfway up cross signs marking the boundary with National Forest and private land. At the top of the knob, follow to the highest point where you will find the footings. Do not continue south where in a short distance is a large rock quarry is reached.
Elevation: 2,440 feet
Hiking Distance: Quarter mile
Elevation Gain: 150 feet
Access: Paved
Soda Springs Lookout Site
Former Washington Fire Lookouts
Looking Southwest - August 24, 1934
Scattered around the Cascades were a few fire lookouts positioned at the bottom of valleys that just seem out of character. Soda Springs is one of these unusual viewpoints. Not much is known about this site but the panoramics in 1934 were taken from 45 feet, so there was likely a 30 foot tower. Reported to be an L-4 cab on the tower.
Access & Route:
Looking Southwest - September 2017
Looking North - August 24, 1934
Looking Southeast - 1934
Looking North - September 2017
Just below the site is Soda Spring Campground. I did not visit but when open, it is known for its large trees and the spring bubbling (saw a video on utube). There is no trailer turn-round and the camps are just a few.
Soda Spring Campground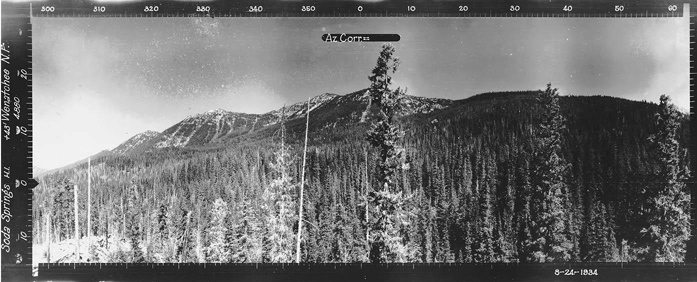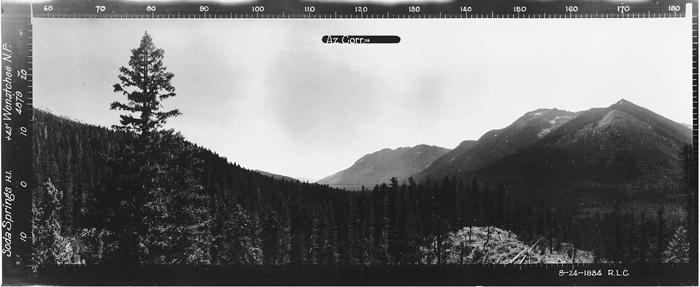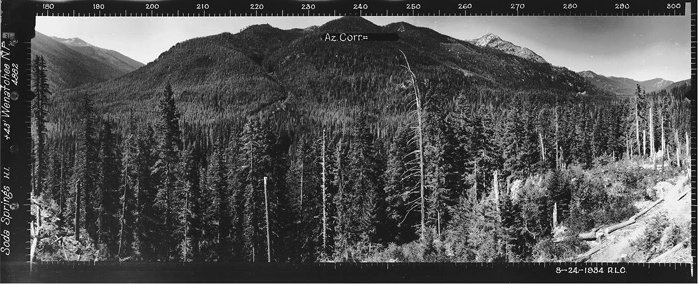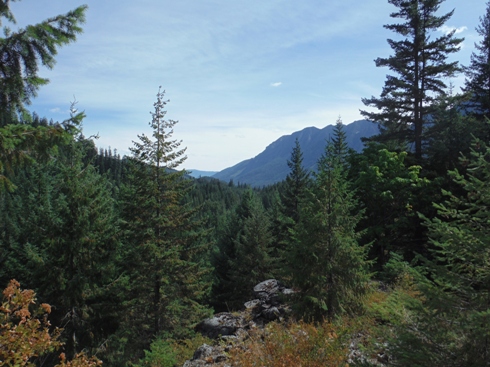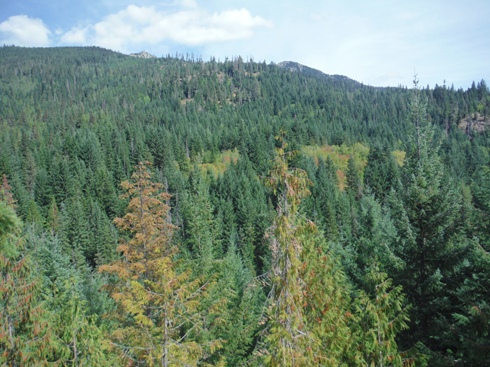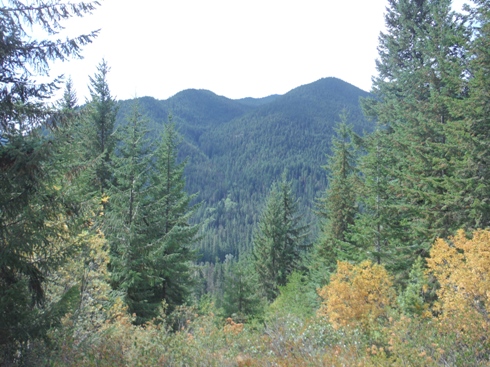 Looking Southeast - September 2017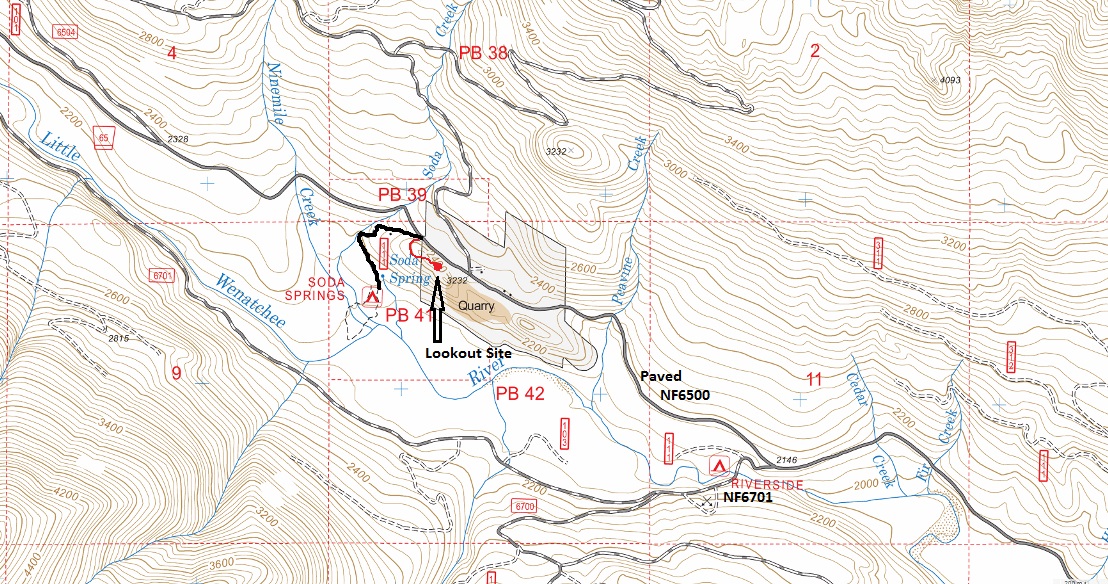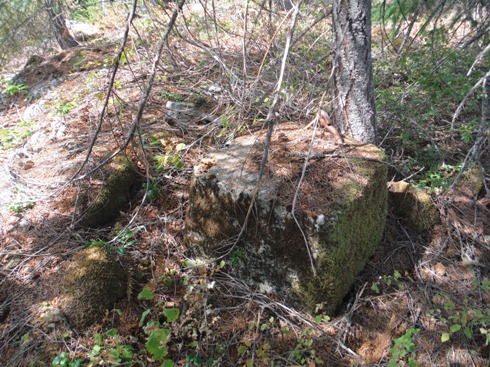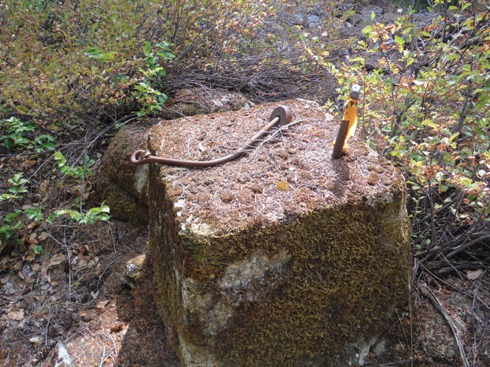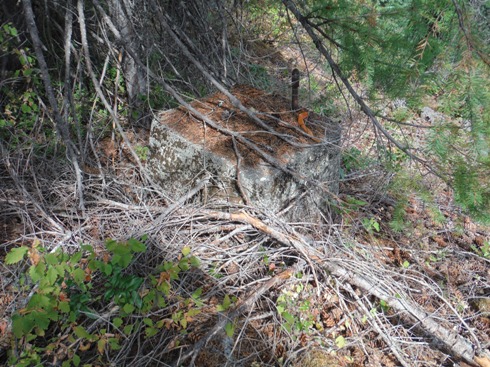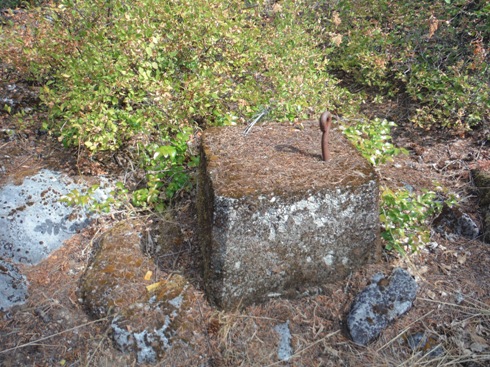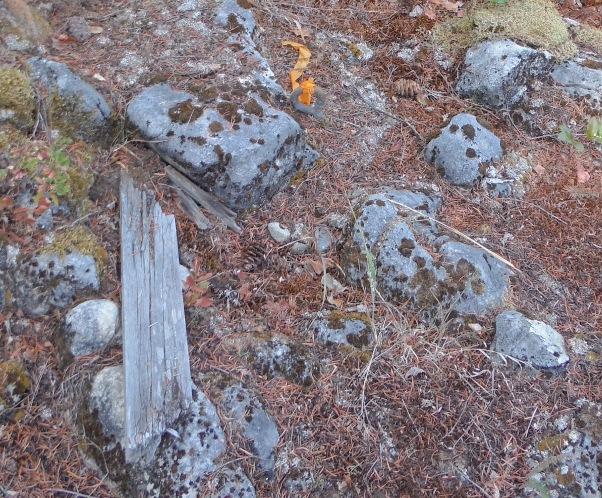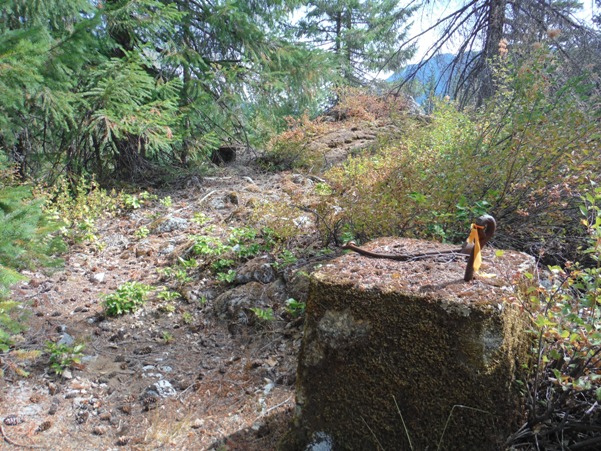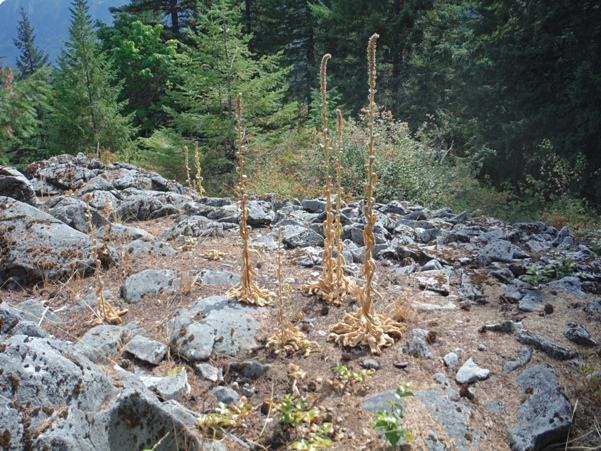 1959 Metsker map - lookout not shown on USGS maps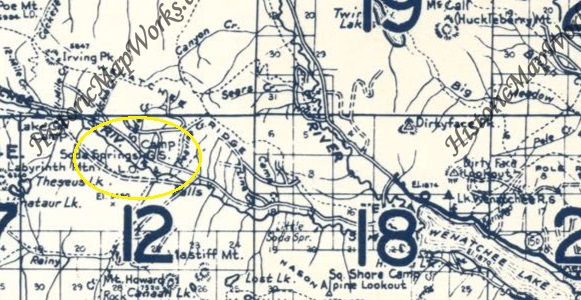 Footings were spaced out far, other one in the trees in center left
Eyebolt and wood - flagging was marking everything making it easy to find evidence
Above - all 4 footings
Rocks at the lookout site