Snowshoe Butte & Lookout Site
Located along the Cascade crest, between Stampede and Tacoma Passes, Snowshoe Butte is the highest point around with over 1,500 feet of prominence. The access road nearly reaches 5,000 feet, a rare thing west of the crest.
Access
The simplest route is from Stampede Pass. From I-90 at exit 62 (signed Stampede Pass). Road numbers change so reference maps below to see route. High clearance recommended.
Elevation: 5,135 feet
Distance: 0.3 miles
Elevation gain: 300 feet
King County
Route
Former Lookouts
The first structure was built in 1935, said to be an L-5 cab. The year before in August1934, the Osborne photo team took panoramas that show cut trees and some kind of phone or clothes line. The lookout was destroyed in 1965.
Route
This is a short bushwhack. Game trails exist but are brushy.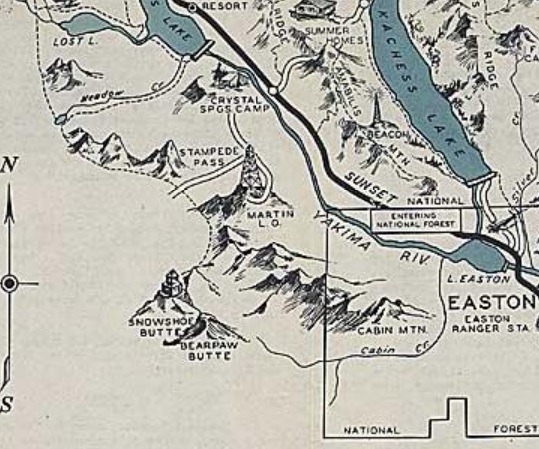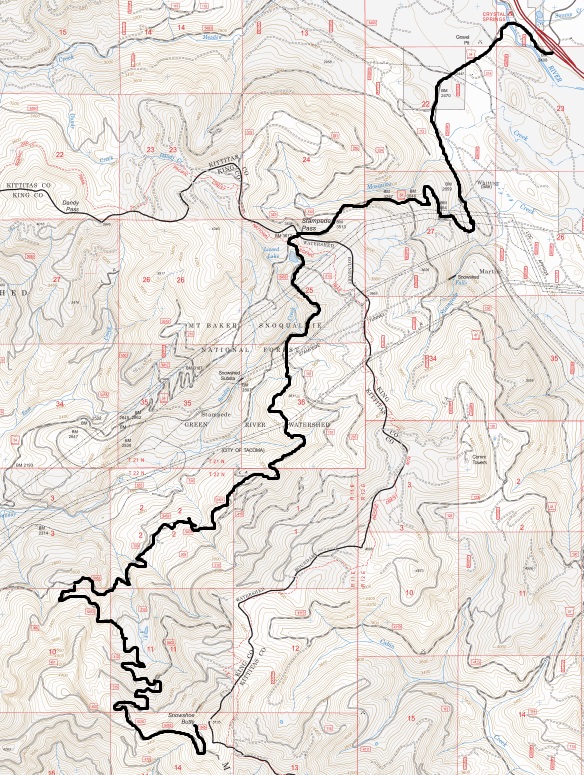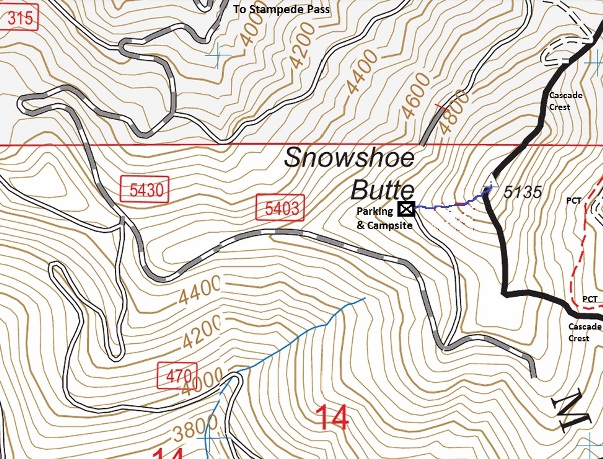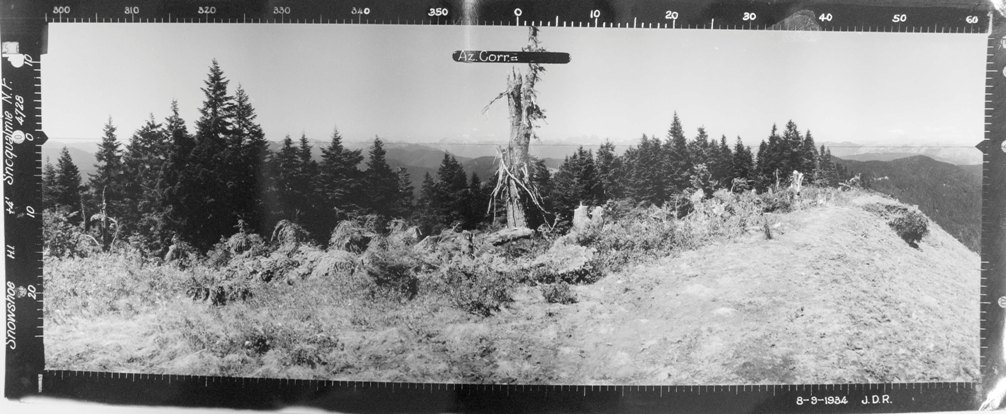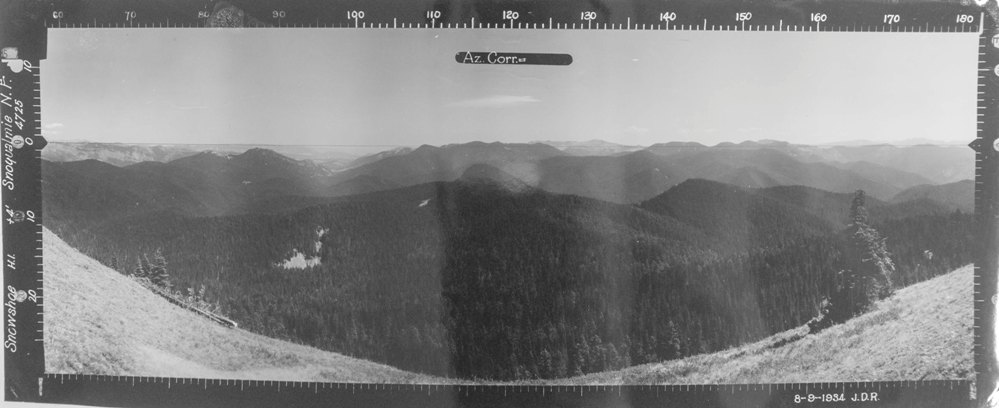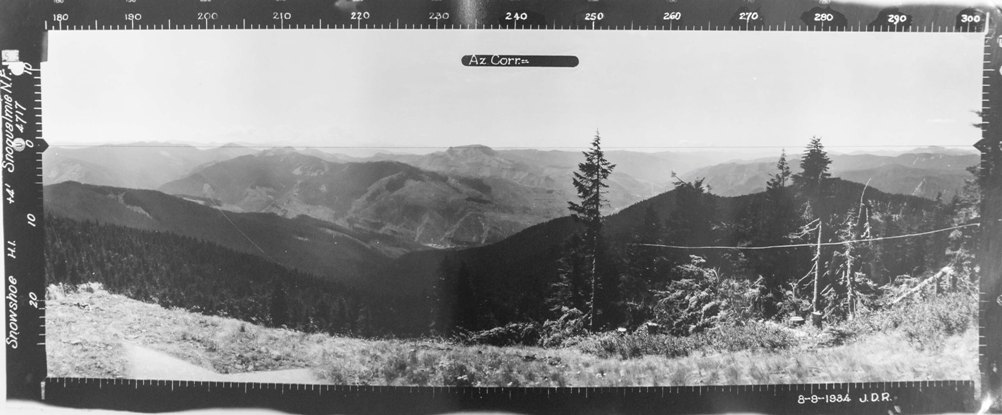 Looking Southwest - August 9, 1934
Looking Southeast - August 9, 1934
Looking North - August 9, 1934


Looking Southwest - 2017
Looking Southeast - 2017

Looking North - 2017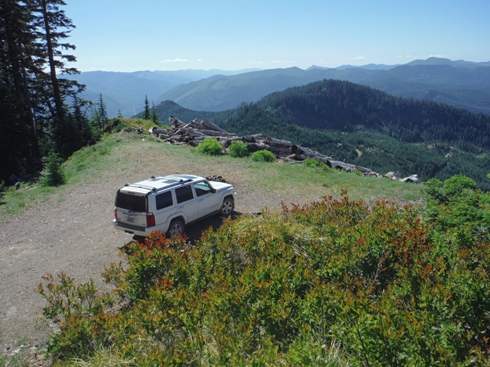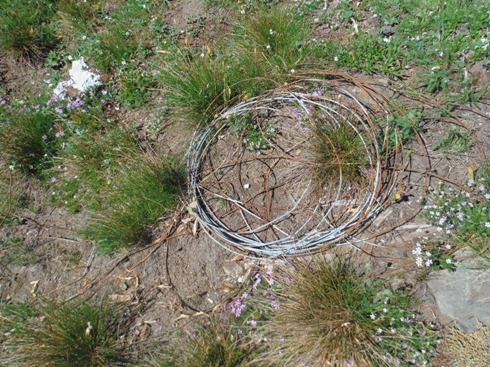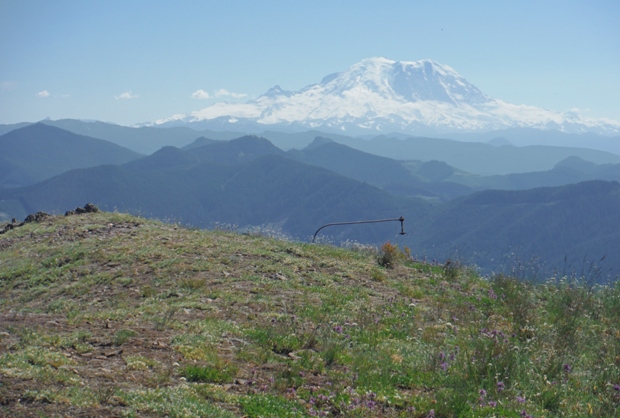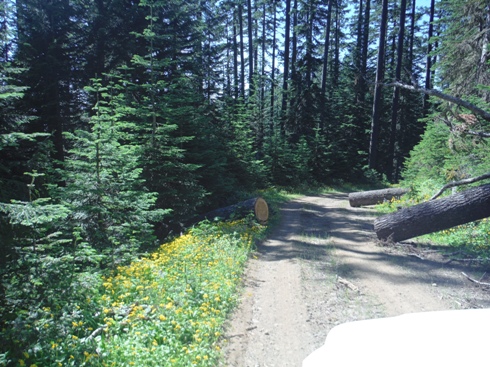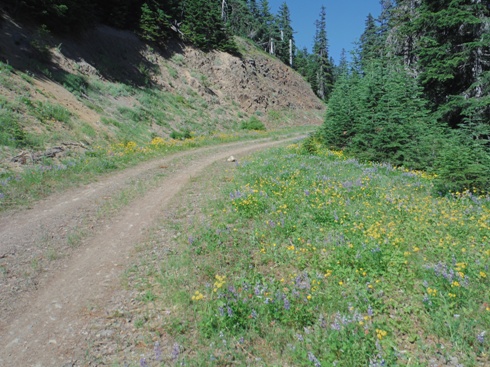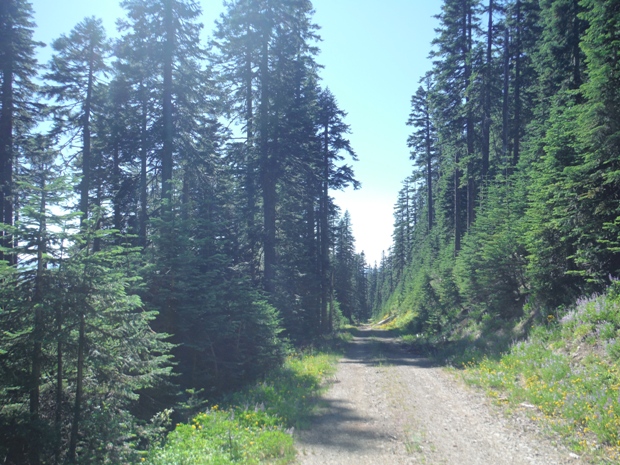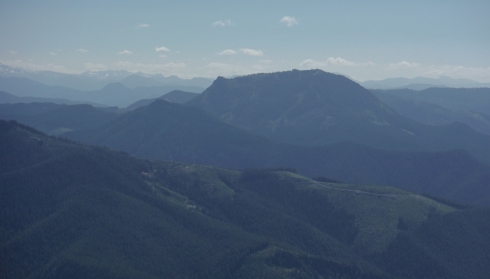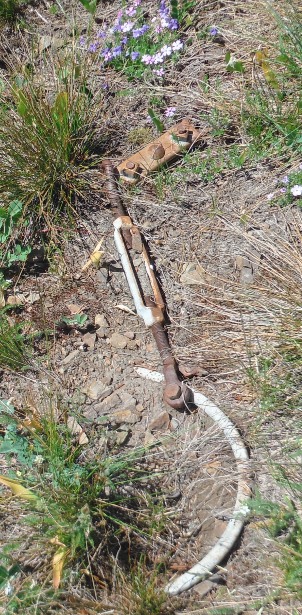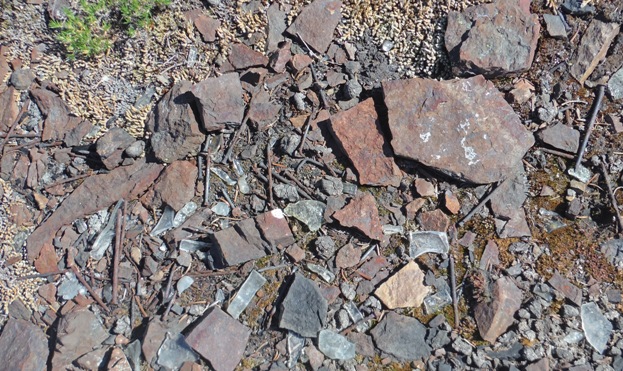 1936 Cle Elum Recreation Map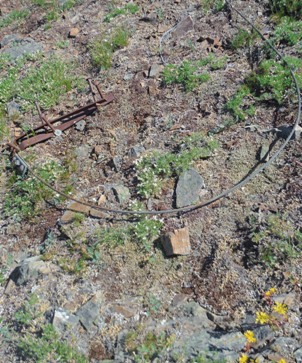 Cut logs across road - thank you someone
Wildflowers along the road
Snowshoe Butte Road
Views north from the trailhead
A very scenic trailhead
Lookout site and Mt. Rainier
Phone line
Kelly Butte in the distance
Nails and glass
Remnents
Remnents
Used these roads to access the high west ridge of Snowshoe Butte.