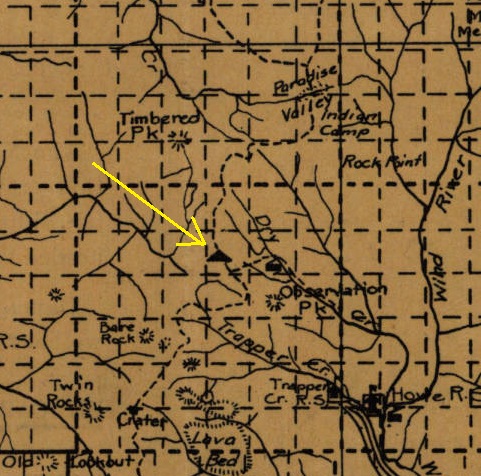 Sister Rocks Lookout Site

Just how early was the Sister Rocks lookout site being used for fire detection? The 1912 Columbia National Forest map shows the lookout symbol there. With its location just north of the 1902 Yacolt Burn area, it may have been one of the first in the area. The L-4 cab was reported as built in 1931 and the main center firefinder post is still standing. During the 1930, this mountain was fairly bald and known for its vast huckleberry fields.
WillhiteWeb.com: Fire Lookouts
Lookout Elevation: 4, 261 feet
Hiking Distance: 1.6 miles
Elevation Gain: 800 feet
Access: Gravel roads with potholes near end

Access
Located at the very north boundary of the Trapper Creek Wilderness Area, access is on fairly long on forest roads but not too rough. FR 64 comes in from the Wind River area, or you can come in on 54 & 58 from the Wind River Area. You can also hit 58 from the West on the 57/5704 mainline.
Route
Taking the Observation Peak Trail from the northern most access is the quickest, especially if you want to do both lookout sites. After about a mile of trail and steadily climbing, just past the highest point, turn right on the Sister Rocks Trail. Follow to the lookout site.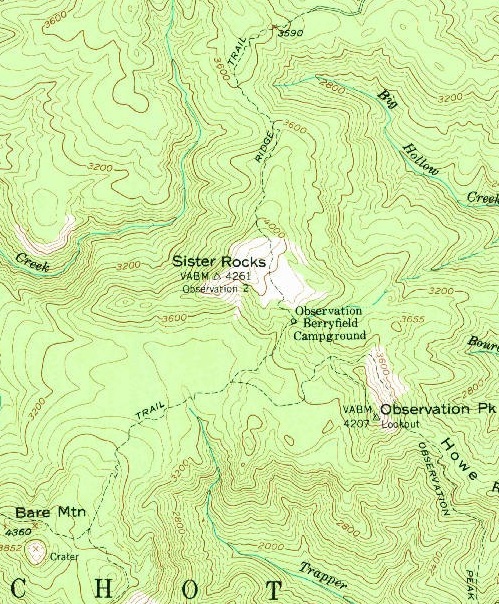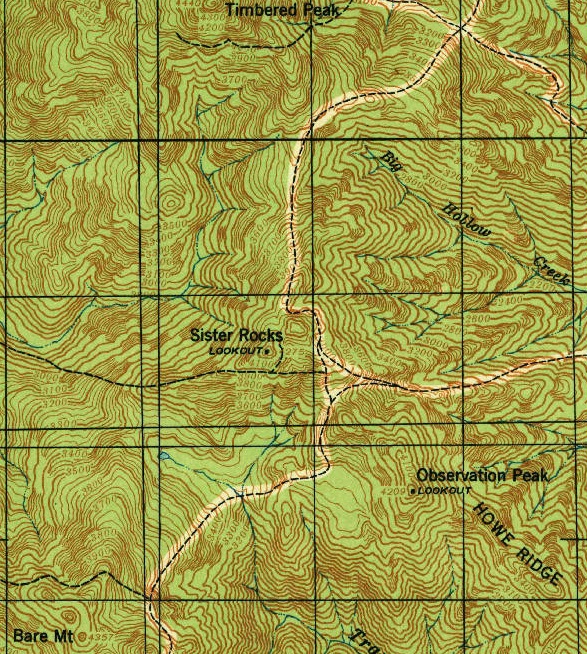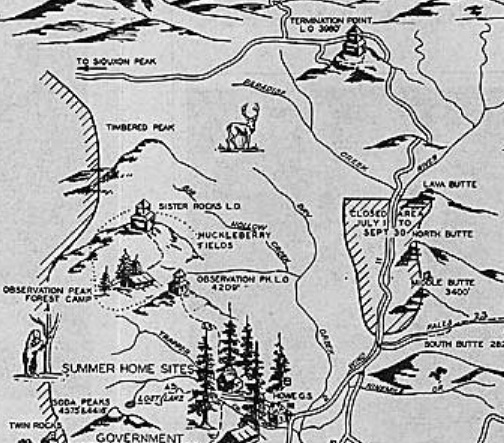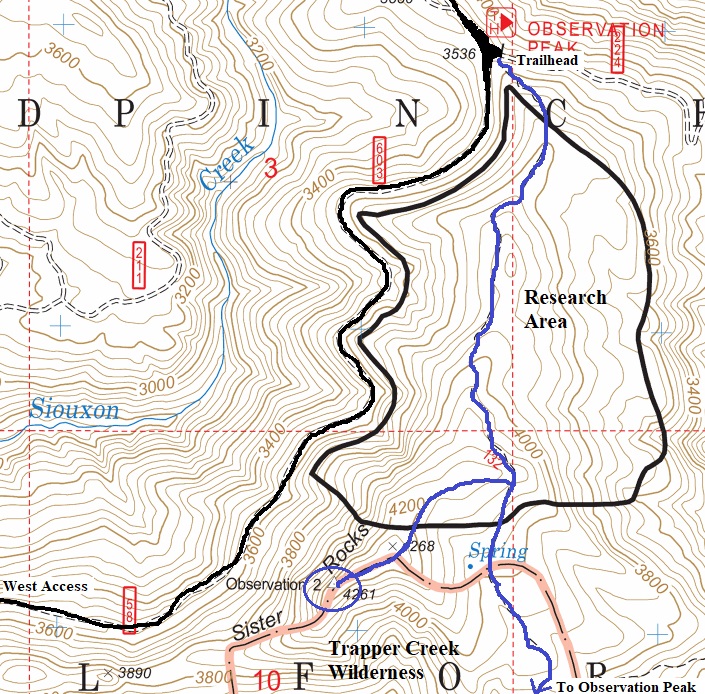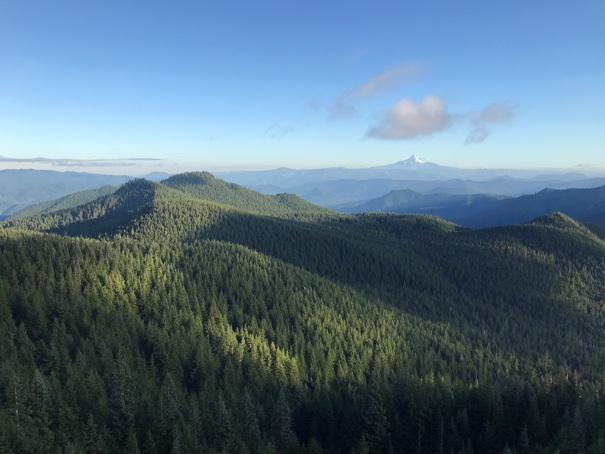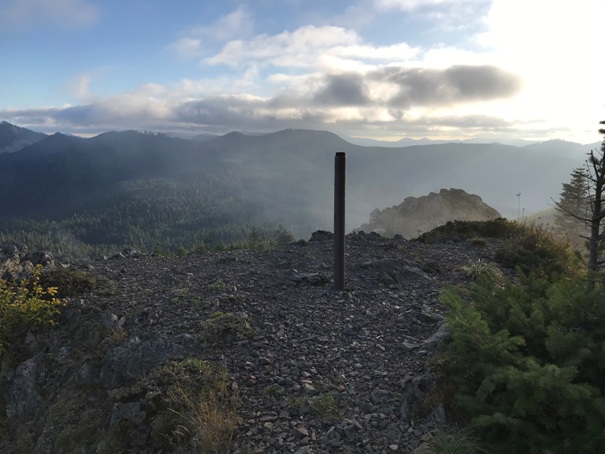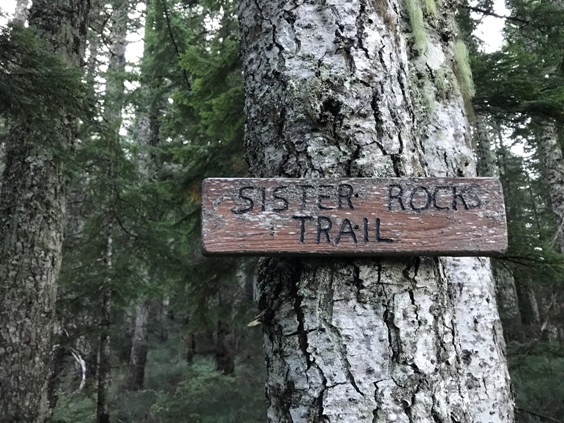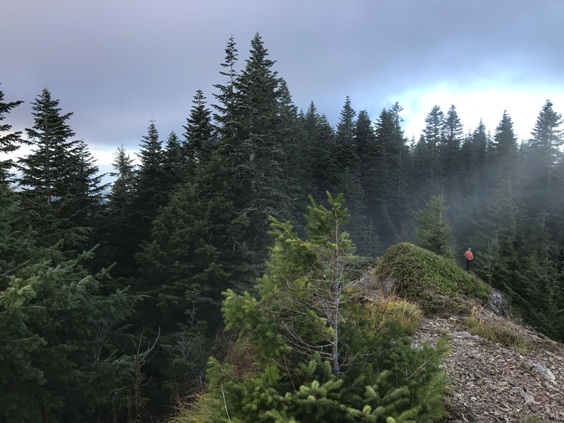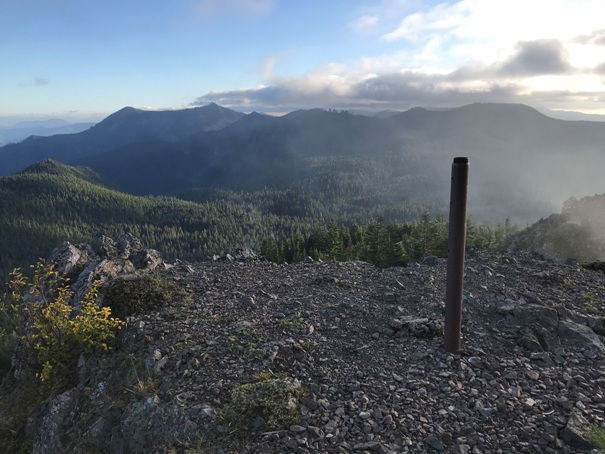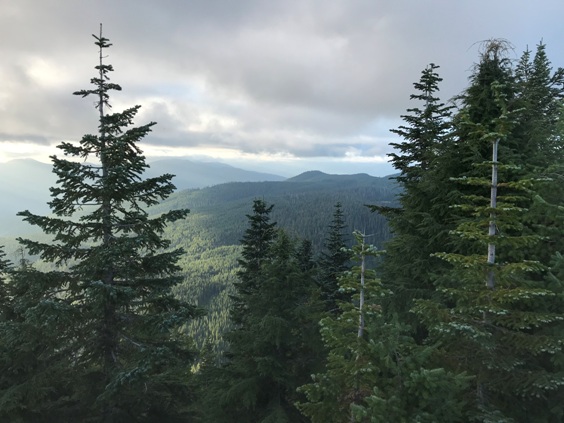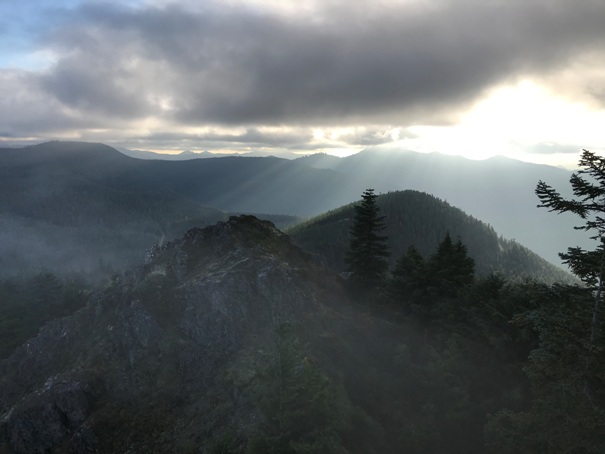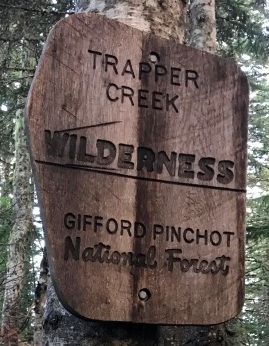 1937 recreation map
1912 Columbia National Forest Map
2019 access map
1940 USGS
1957 USGS
Trapper Creek Wilderness
Zoom of the 1937 Observation Peak north panoramic seems to show something up on Sister Rock
Looking West
Looking Northwest
Looking NE up to the highpoint
Sign at the turn-off of the Observation Peak Trail
Center post and view SW
Looking south from lookout site
Looking south to Mt. Hood from lookout site
Looking Southwest in 1934