Ravens Roost Lookout Site
Fire Lookouts of Washington
Access:
Expect snow drifts across road until July 1st annually. Turn off State Route 410 onto Little Naches Road #1900 west of Cliffdell. Proceed to Road #1902. Cross Crow Creek at the campground and take either the old or new road up to Ravens Roost (13 miles).
Ravens Roost is a highpoint on a long east-west ridge located in the Naches Ranger District, just east of the crest. With over 1,400 feet of prominence, the views are quite nice. If you know how to identify it (with the massive communications towers) you will see it from popular locations like Noble Knob, Kelly Butte and Norse Peak. A 14x14 foot ground L-4 cab was built in 1934 by the CCC, including a narrow one-way road to reach it. The cab was used until abandoned with Dick Simmons as the last person to man the lookout in 1962. The last several years were used only during times of high fire danger. The lookout was removed around 1964 to make room for the microwave radio facilities. This required lowering the mountain top 34 feet to make it flat and allow for ample parking. During that time, the road was also improved, part of the deal between the private company and the Forest Service for the tower leases and road right-of-way use. This particular summit offers a direct line-of-sight to both Seattle and Yakima for signals. The summit parking area was even a tourist attraction and the railings today still hint of that time.
Elevation: 6,198 feet
Distance: Drive-up
Access: Fair dirt and gravel, cars could make if carefull
Other History:
Dispersed camping is available at Huckleberry Camp. This is where the Civilian Conservation Corps built "side camp" at an opening and spring in route to the summit.
Looking North 7-31-1936
1934 panoramas show forest devastated by the huge Chanbers fire around 1900
The CCC crew constructed the road further to Cougar Valley but departed in the fall and never returned to push the road deeper into Crow Creek. The road to Cougar Valley is now limited to hikers, horses, and mountain bikers and is an easy walk through open hillsides and has great views.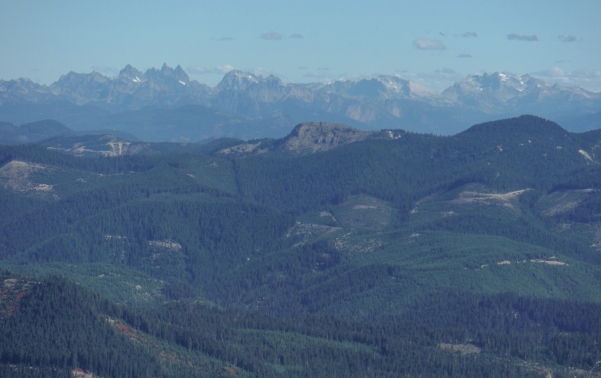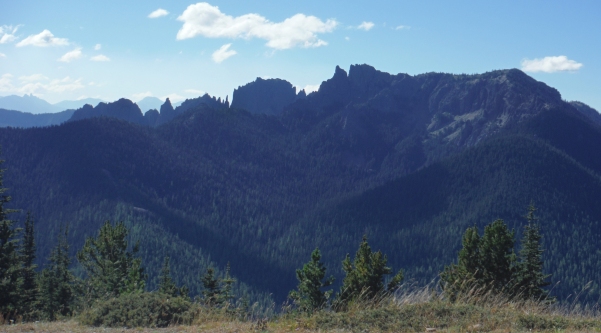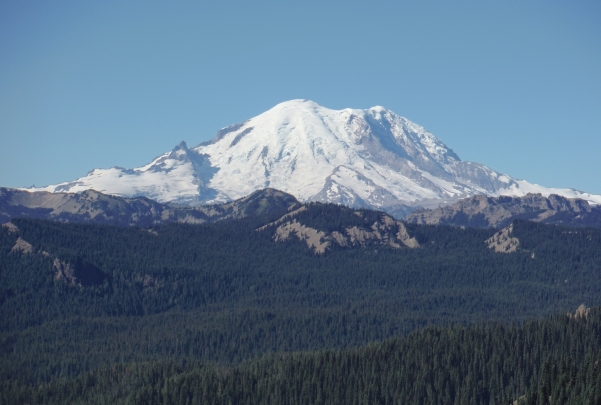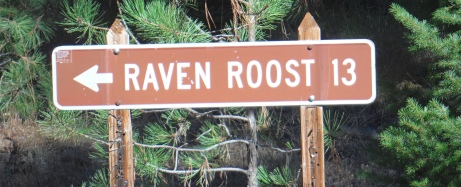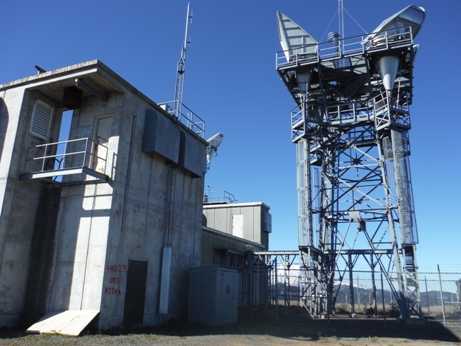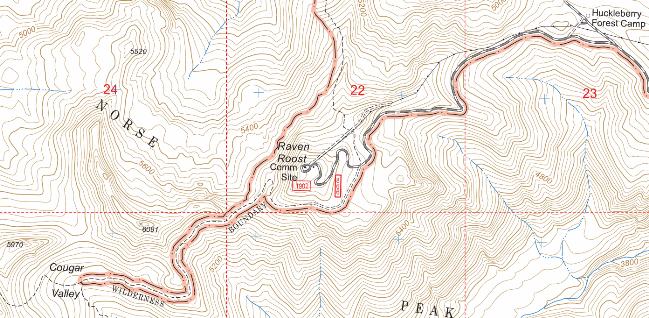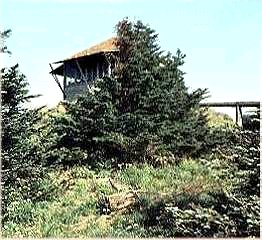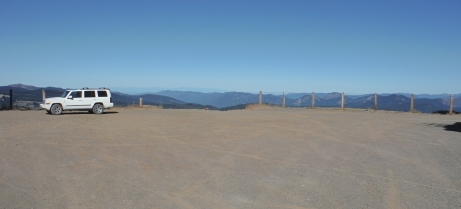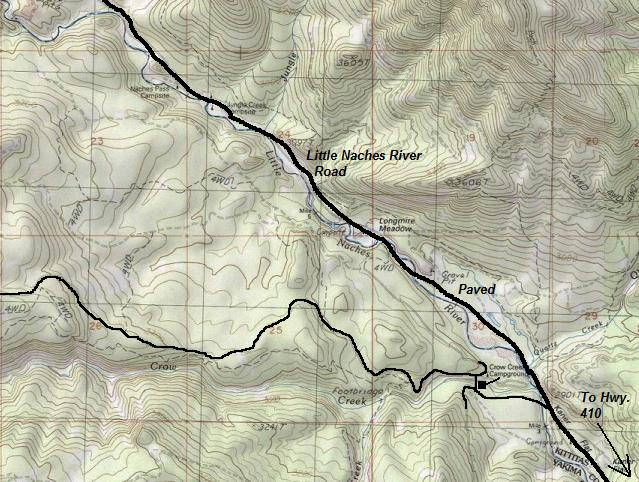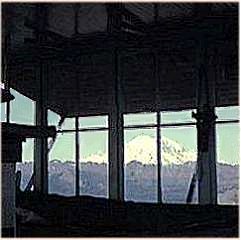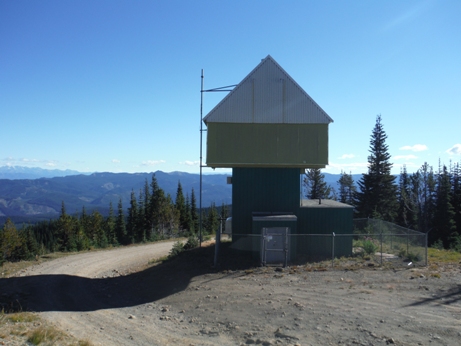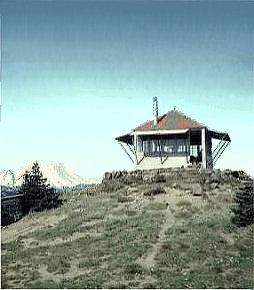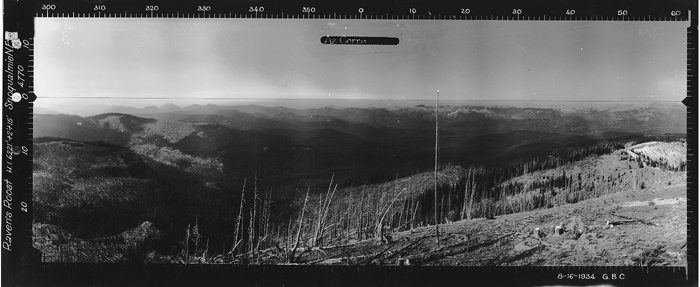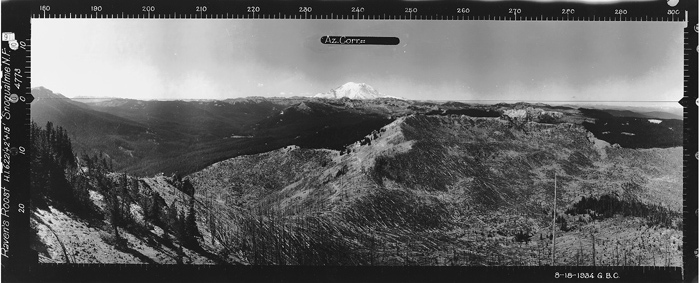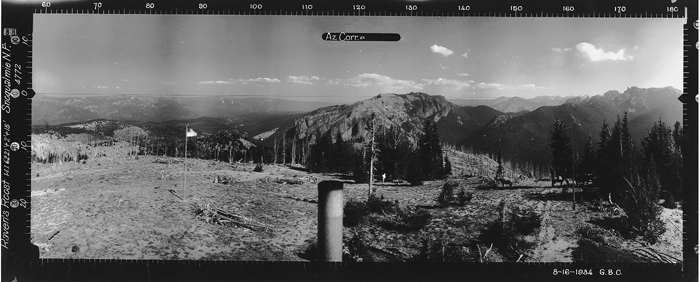 Looking Southwest 2016
Looking Southwest 8-16-1934
Looking South 2016
Looking Southeast 8-16-1934
Looking North 8-16-1934
Looking North 2016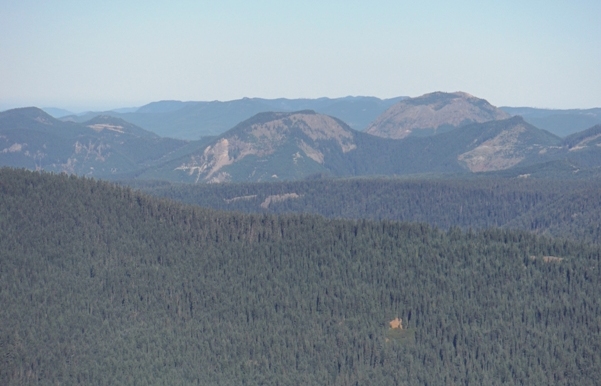 Photo by Tom Bigley
Photo by Tom Bigley
Photo by Tom Bigley
Sign near Crow Creek Campground
Huge parking area at the summit
East
Communication towers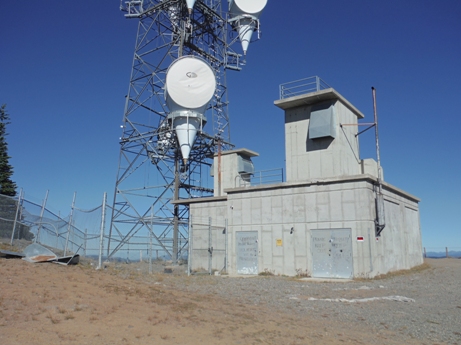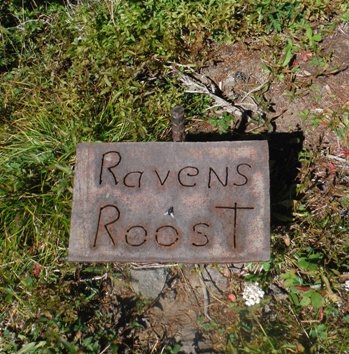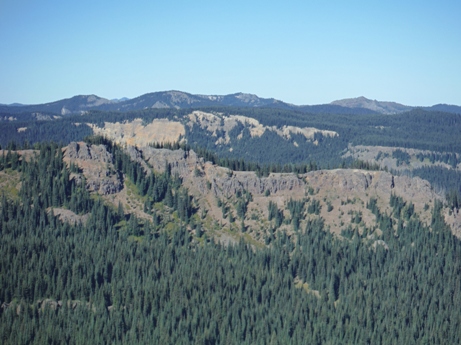 Norse Peak Wilderness
More Communication towers
Mount Rainier
Fifes Peaks to the south
North to the Alpine Lakes Wilderness peaks
Calquhoun Peak and Kelly Butte
Fire Lookouts of Washington