From Coles Corner on Highway 2, take the Lake Wenatchee Highway as it goes past the state park and the lake. At the end of the lake is a bus turnaround and a gate where the road is closed in the winter. The road now becomes the Little Wenatchee River Road. Continue for just under five miles, then pass the left turn for FS 6700 and continue 2.3 miles to an unmarked fork bearing up to the right (gravelled FR 6504). This road traverses up to the trailhead on a steady grade for 6.2 miles. If you miss the last turn, there is a second chance at the end of the pavement to turn right and it will climb up to the trailhead.
Elevation: 6,015 feet
Hiking Distance: 3 miles
Elevation Gain: 2,000 feet
Access: Best with higher clearance
Poe Mountain
Former Washington Fire Lookouts
Poe Mountain towers over the Little Wenatchee River and has spectacular views of wilderness. But, it is just a bump on a long ridge. You could continue higher and find even more grand views.
Access:
The lookout structure was built in 1933, and destroyed in 1970. Very little information is available.

The 1957 lookout was Donald Reed Theoe, it rained so much that summer there wasn't a fire in the area and he spent a good amount of time just finding dry firewood. He had 10 visitors during the summer, one would become his wife. (Kresek)
History
The access directions are for the upper ridge trail. There is another option from the valley bottom at Little Wenatchee Falls Campground but requires a bit more elevation gain and a parking pass. The ridge route is more scenic although many early season hikers turn around if snow drifts on the ridge block the way. The ridge trail is pretty straightforward although a few side trails cut below the summit or go to false summits, so just pay attention to the map.
Route: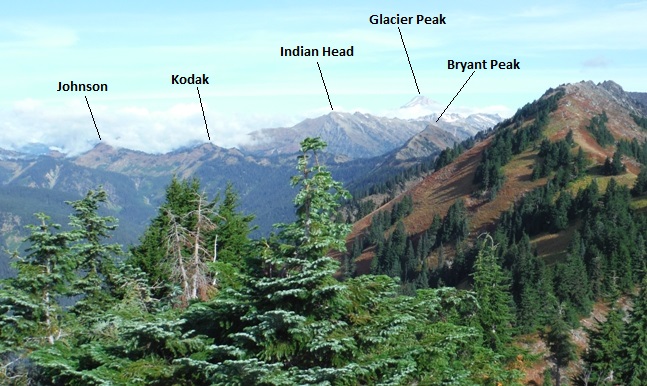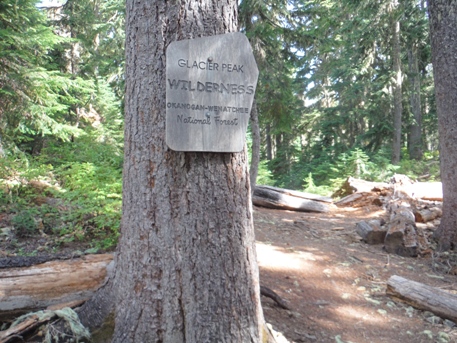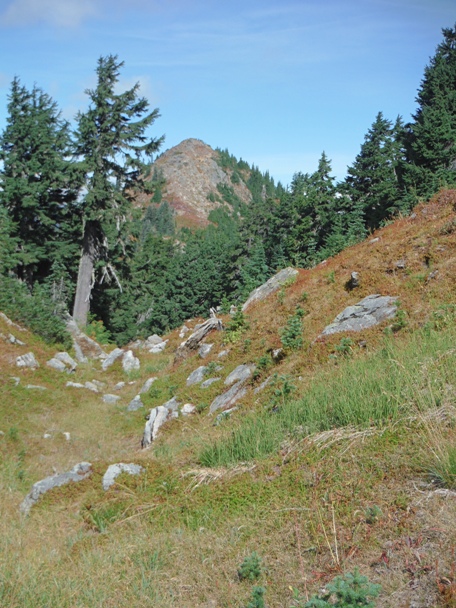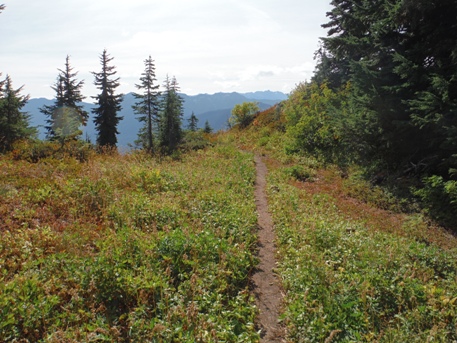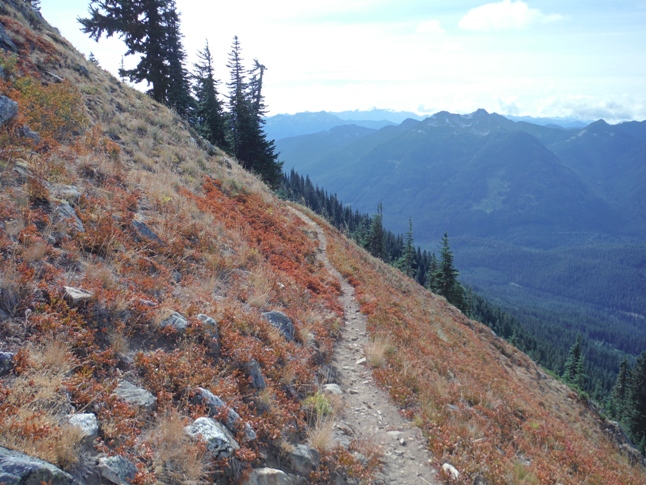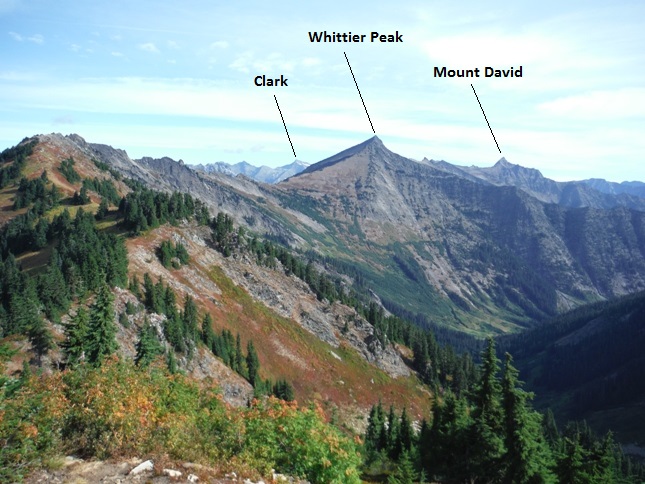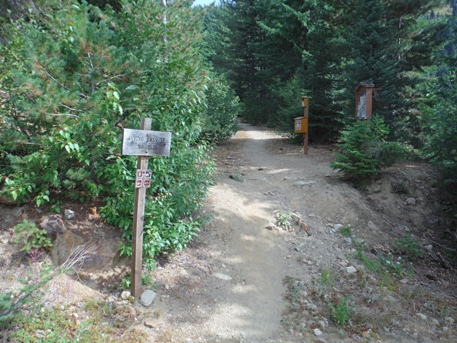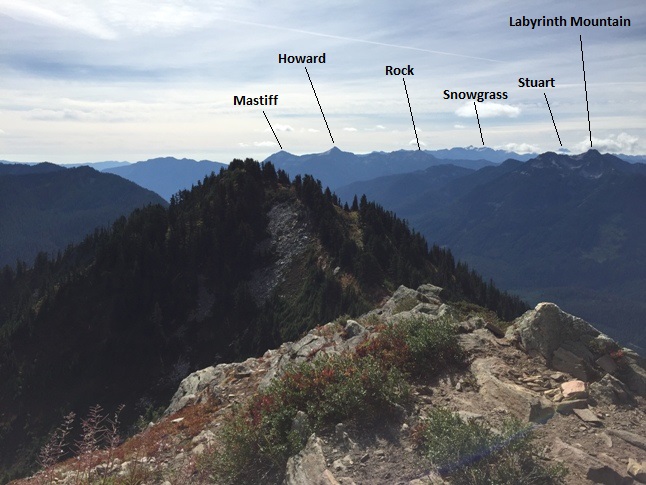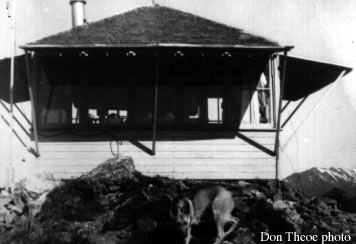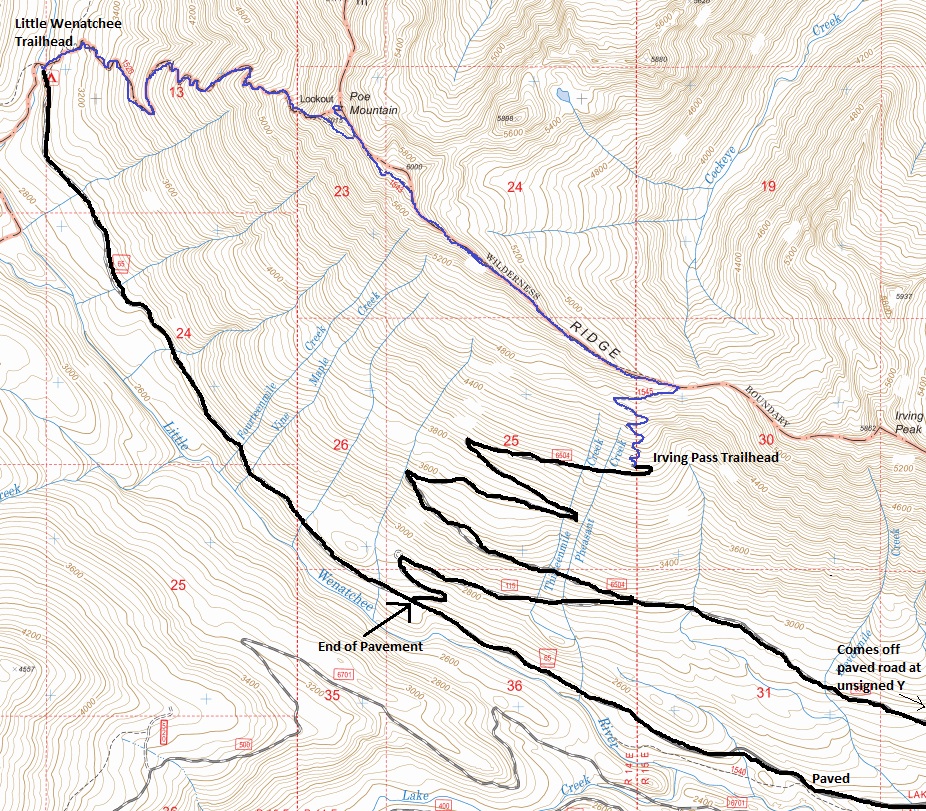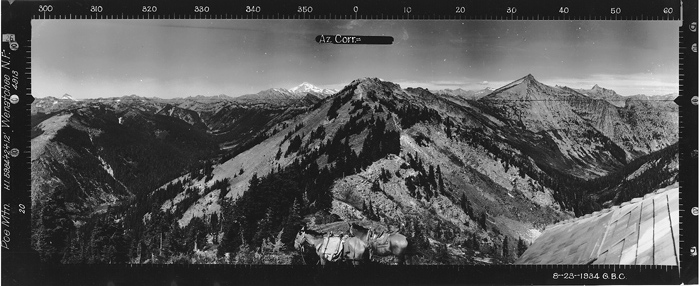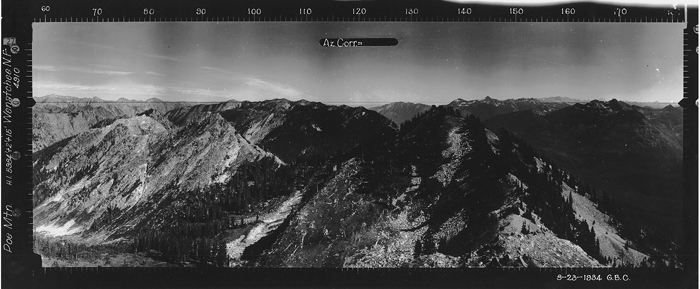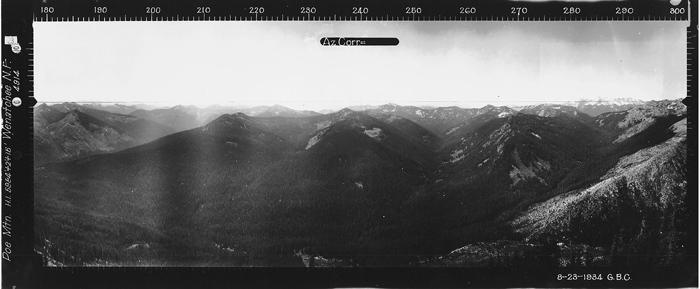 Looking Southwest - August 23, 1934
Looking Southeast - August 23, 1934
Looking North - August 23, 1934
Poe Mountain Lookout 1957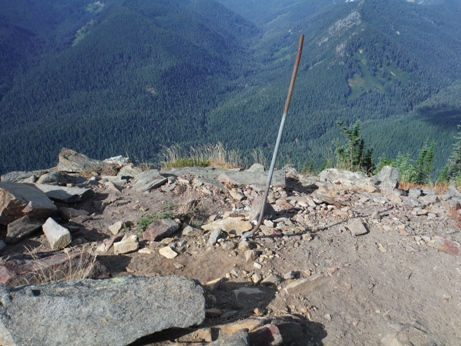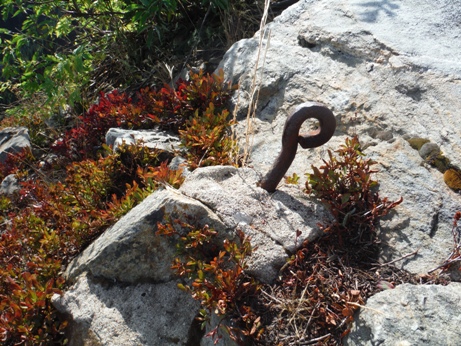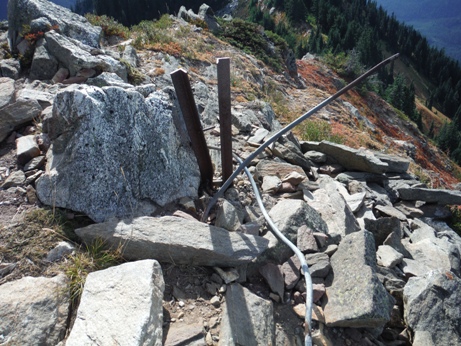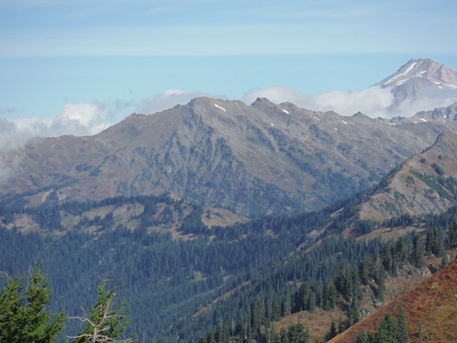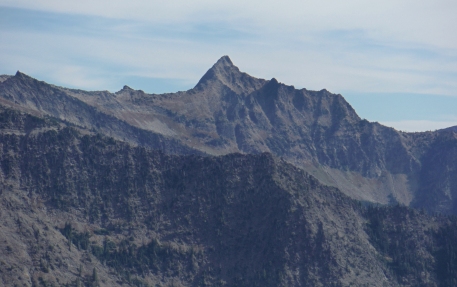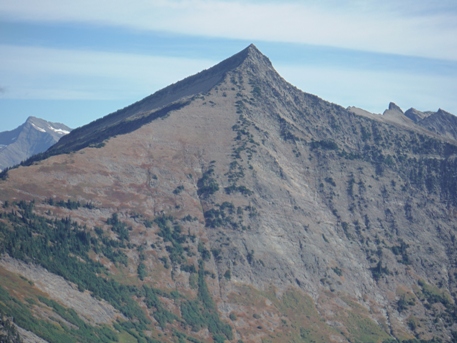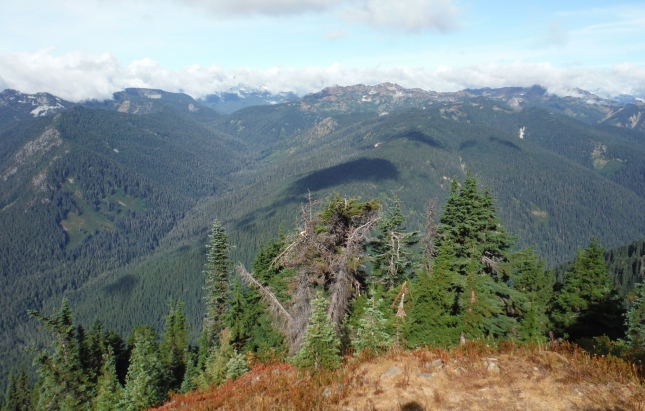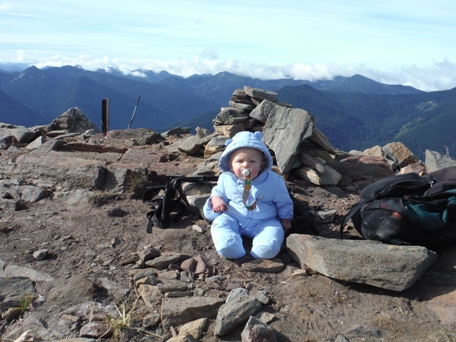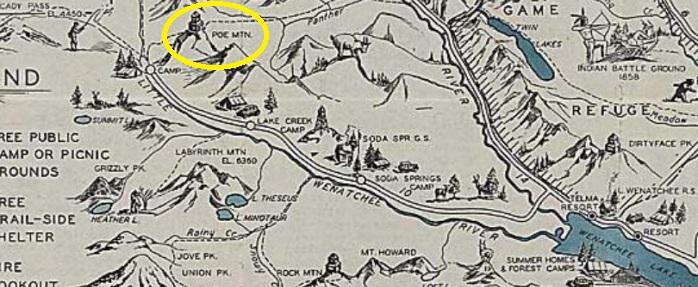 1936 Wenatchee National Forest Recreation Map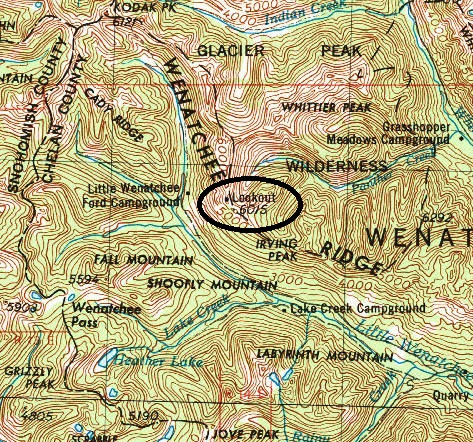 Glacier Peak Wilderness boundary
Irving Pass Trailhead
Trail nearing the summit
A few short sections of meadows
Traversing under the false summit with the true summit in view
Views north from the summit of Poe Mountain
Northeast from the summit
Mount David
Indian Head Peak
Whittier Peak
Free ride to the summit
Looking west to the crest of the Casades
Looking southeast
Footing
Eye bolt
Anchor rod