North Point Lookout
Once just a patrol point for Kloshe Nanich, North Point eventually replaced it being a few hundred feet higher and having views to the north. The lookout L-4 cab was built in 1939. It was used for some time but somewhat left unused in the 1950's. A Port Angeles Evening News article said on May 18, 1956 "The North Point Lookout on the ridge north of the Snider Ranger Station is being manned on an emergency basis." The article also said "opening this road will enable the lookout to get to the station and will also permit the installation of the necessary radio sets and relays at this point." So maybe North Point was preferred to Kloshe Nanch because the radio or other signals could reach further. The building is said to be officially abandoned in 1969. The building has since been converted into a communications station. But with the same original frame it is still considered a standing lookout building by the FFLA. Rumor is that the building still has the center table that holds the Osborne Firefinder.
Elevation: 3,360 feet
Distance: 1/2 mile hike
Elevation Gain: 300 feet
Access: Good gravel, narrow road, conditions could change
Washington Lookout Sites
Access & Hike
From Forks, take Highway 101 for 20 miles or around 10 miles west from Lake Crescent. Turn north onto West Snider Road and follow for about 0.5 paved miles to the Snider Work Center. Drive behind the work center to find Forest Service Road 3041. Follow this road to the Kloshe Nanch Lookout site avoiding just a few spur roads. This road is a one-lane fairly maintained gravel and dirt road that the average car could drive but it is not advised by the local forest service. A short distance past the lookout site is a gate and parking for a few cars. The hike is an easy half mile on the road to the communication towers and old fire building.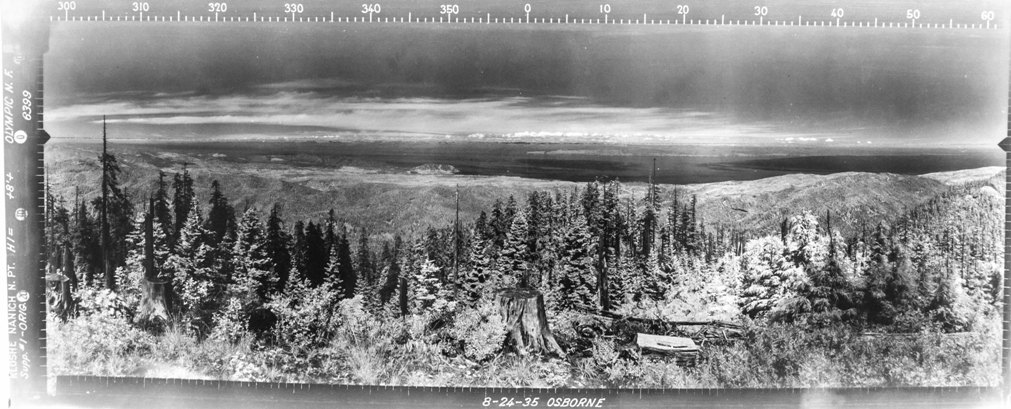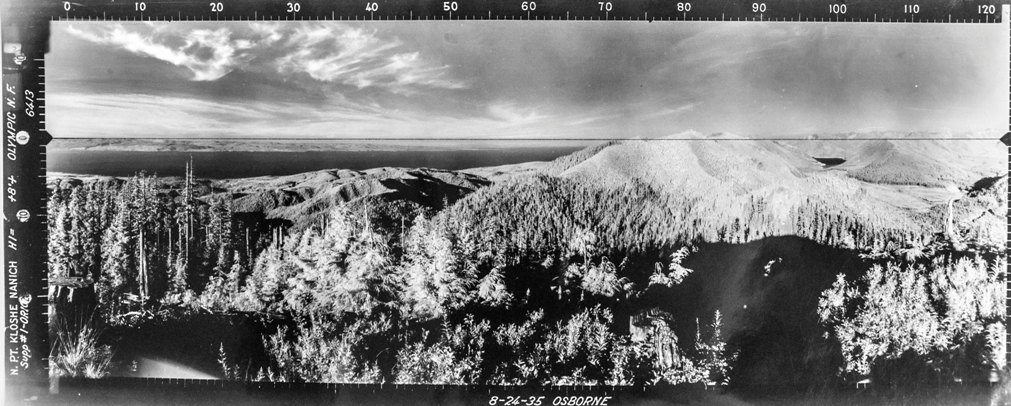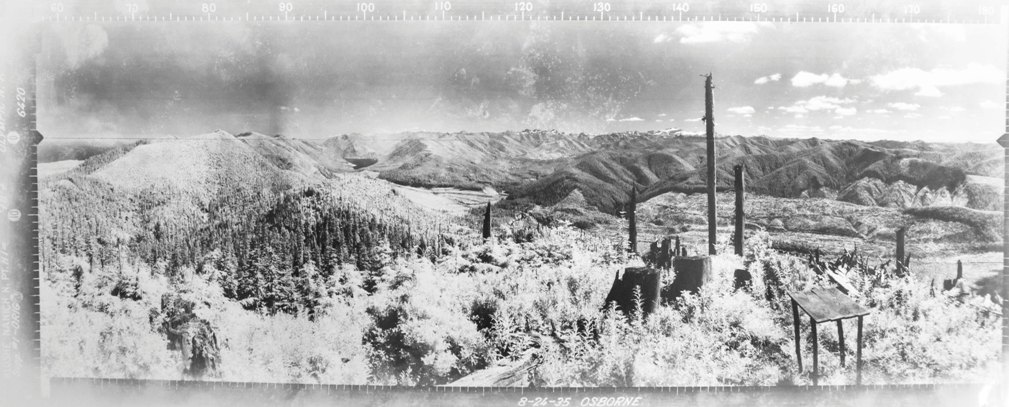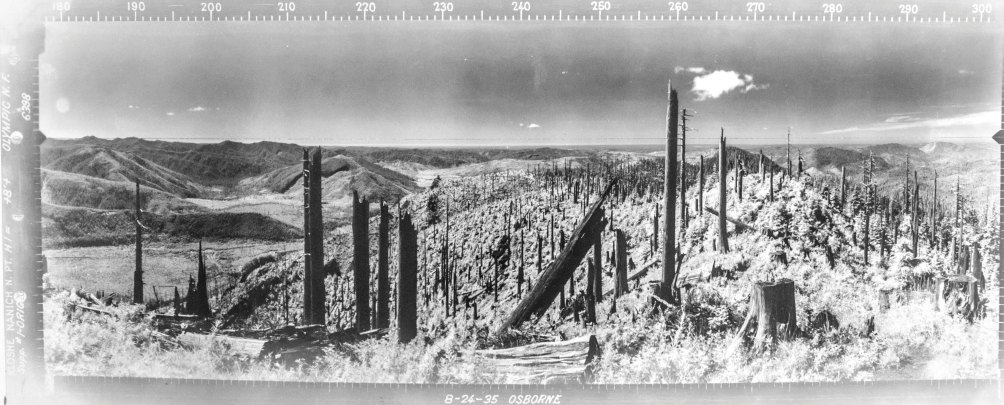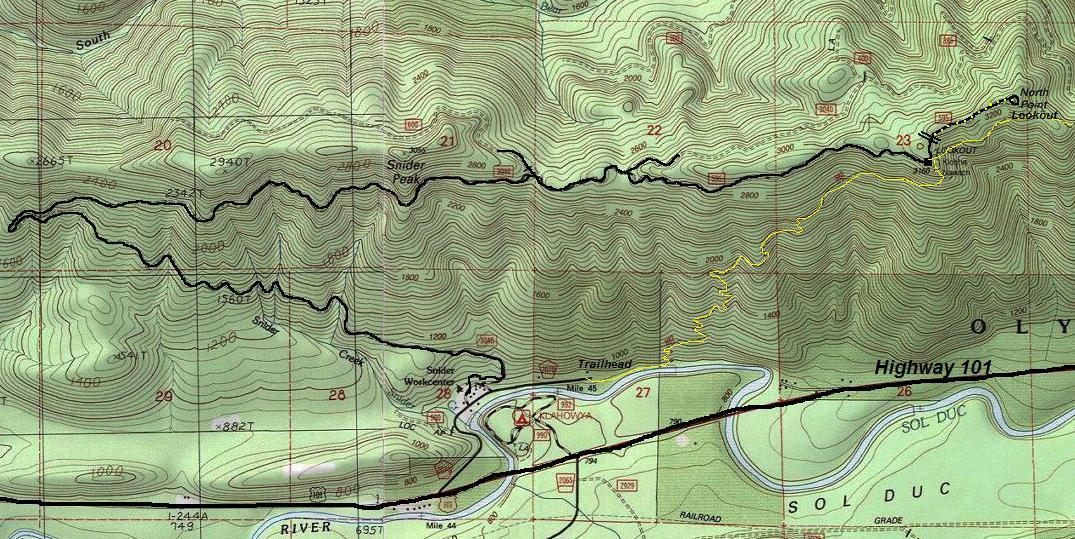 North View
Northeast View
Southeast View
Southwest View
In 1935, North Point was called Kloshe Nanich North Point, a patrol point of the Kloshe Nanich Lookout. A table can be seen in the pictures and the images were taken 8 feet off the ground suggesting they were taken on a stump or some kind of platform.
1935 Panoramic Photos

Only the Southwest view remains in 2016


East view in 2016
West view in 2016
North Point Lookout from Kloshe Nanich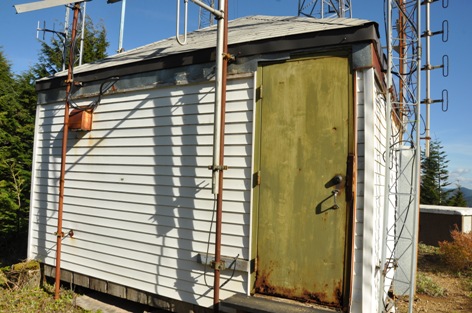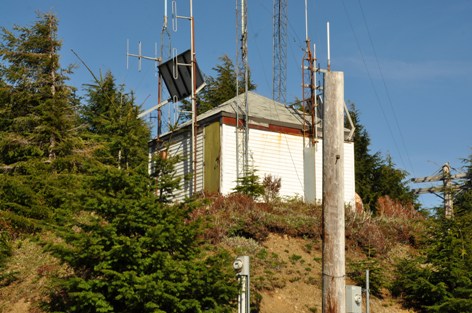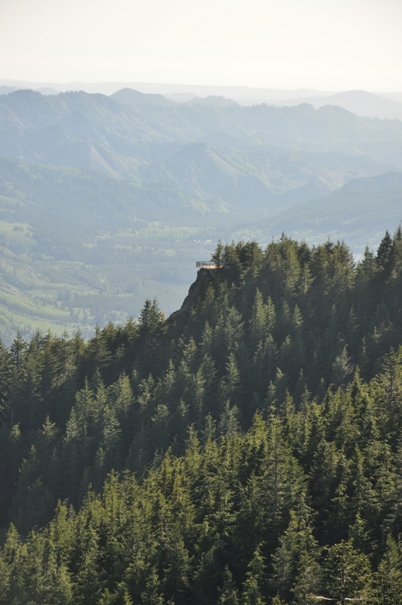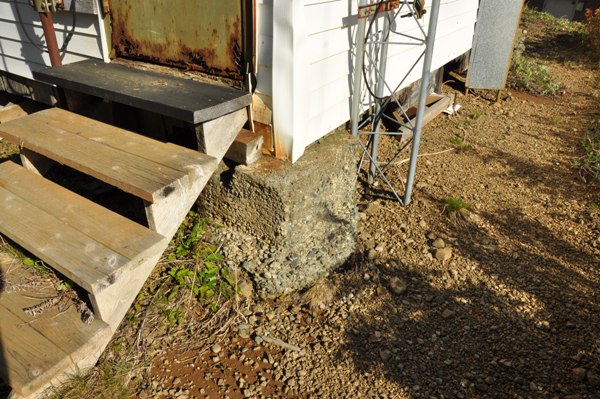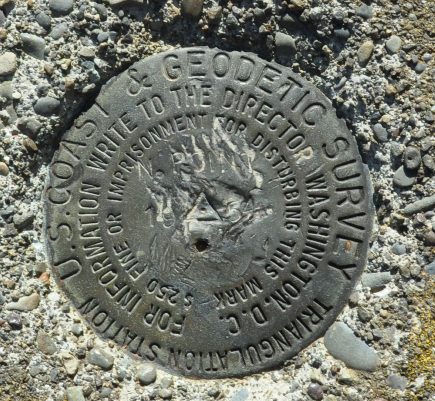 Lookout converted to a communication facility
Kloshe Nanich
Old footings
North Point Benchmark 1954
Kloshe Nanich L.O.
Kloshe Nanich L.O.