Nordrum Lookout Site
In the mid-1920s, the Middle Fork Snoqualmie was being logged. By the end of the decade, they had reached the Taylor River. With the threat of fire it was time for a lookout. A lower elevation lookout was likely all that was needed since the cutting and slash was all on the lower slopes of the mountains at that time. The Kresek inventory says a cabin was placed here in the early 1930's. By 1934, a 20 foot L-4 tower was built. In 1940, a garage was constructed by CCC Camp F-85. A few years later, during WWII, the lookout was used year-round as an aircraft spotting station. But sometime in the 1950ís, it was all removed. Nordrum Lookout was named for Martin Nordrum, a pioneer who lived up Quartz Creek.
Elevation: 1,500
Elevation Gain: 500 feet
Distance: Around a mile
Washington Lookouts
Access:
Route:
From North Bend, take the Middle Fork Snoqualmie Valley Road to the Middle Fork Trailhead and park in the large parking area.
From the parking area, cross the Middle Fork Road and start hiking the CCC Trail. This trail will soon take you along side the Middle Fork Campground. After some distance of easy walking, the trail will reach the old railroad/CCC Road. At this junction, a boot track heads up the opposite bank. At first, this boot track is faint climbing the hillside. But within a very short distance, an old trail is met, turn left and follow this old trail as it switchbacks up the hillside to the lookout site.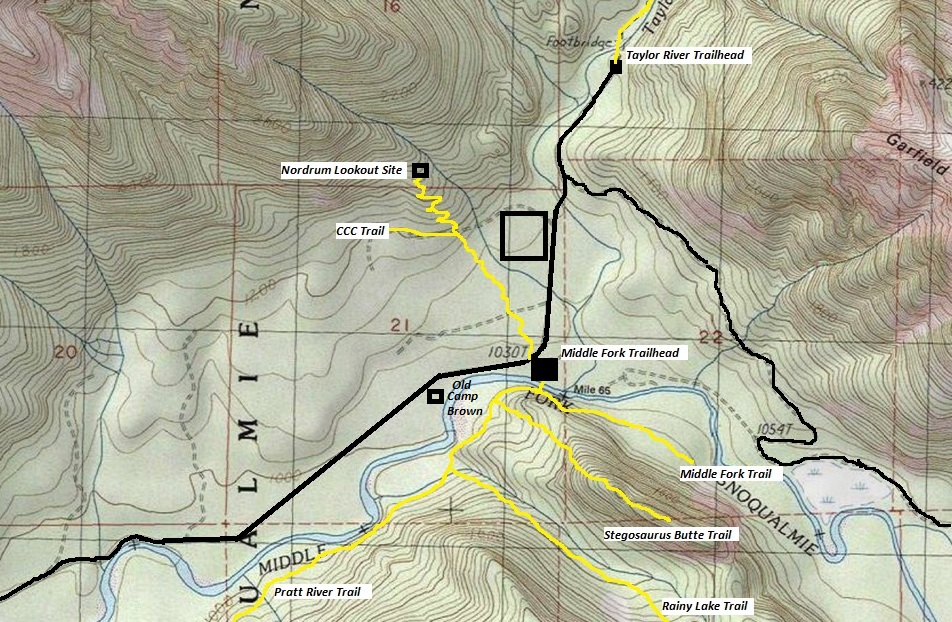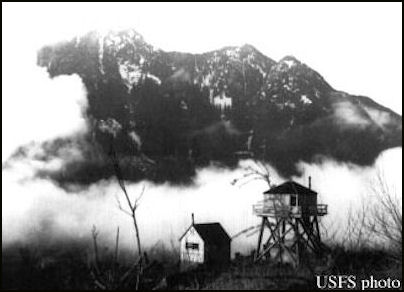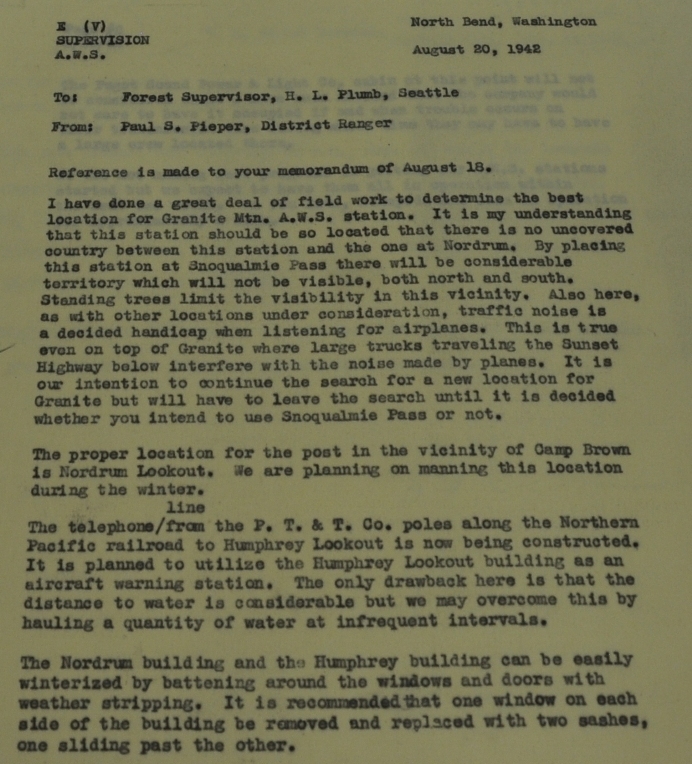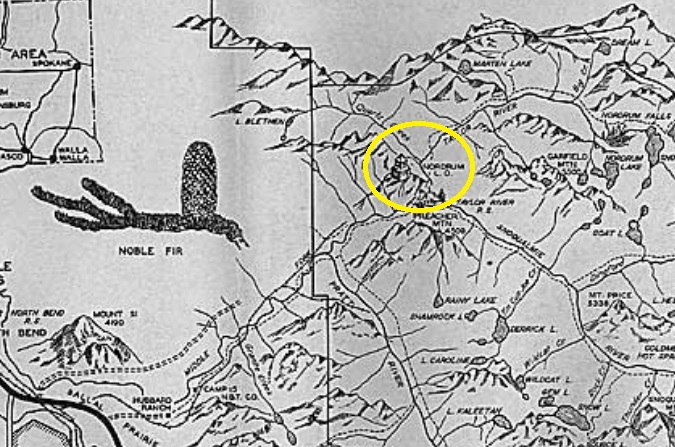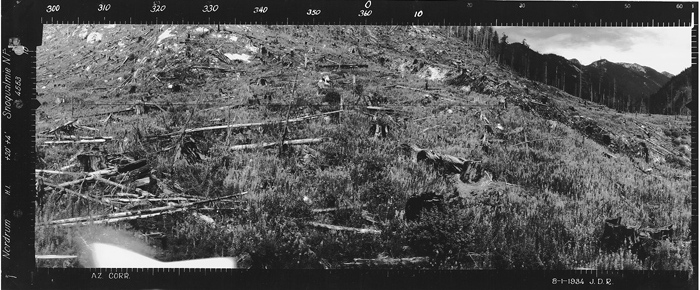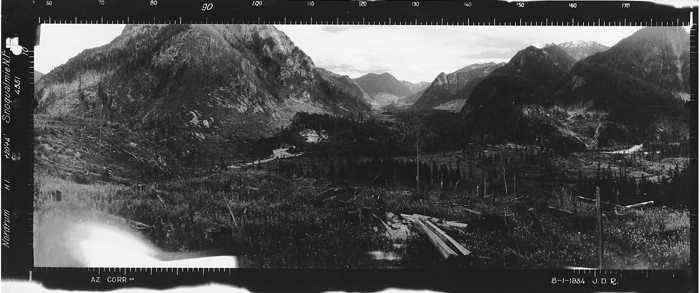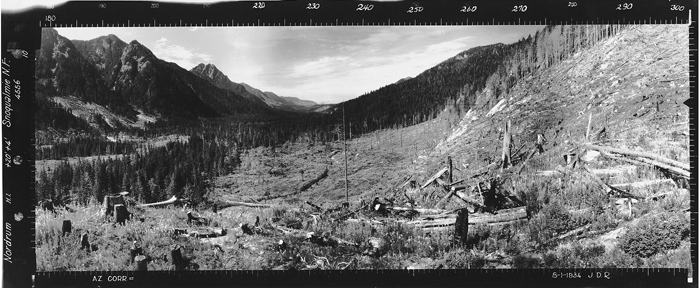 Stitched by Monty VanderBilt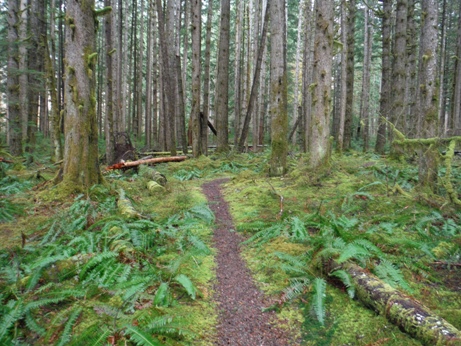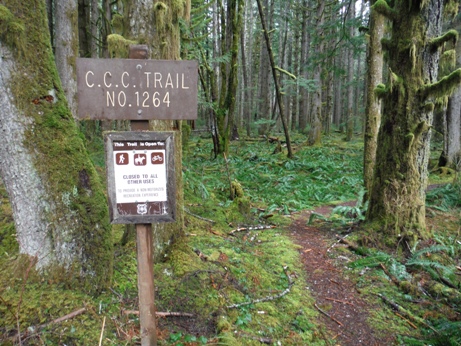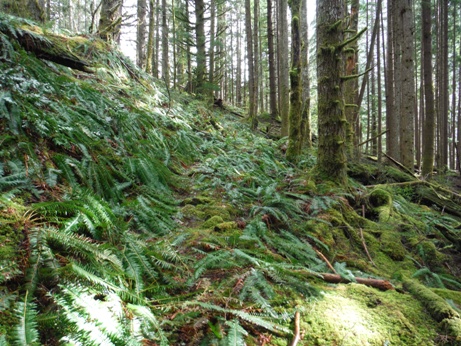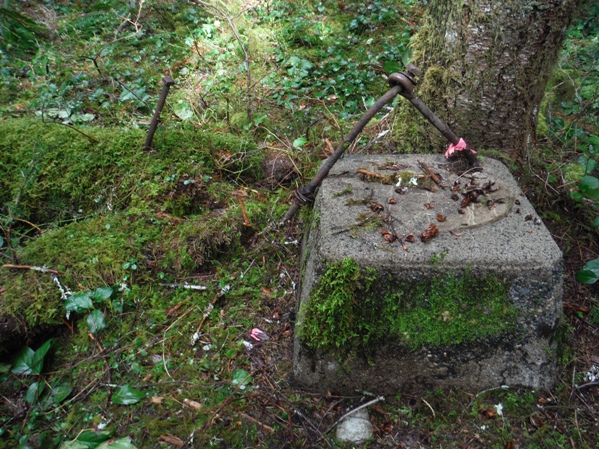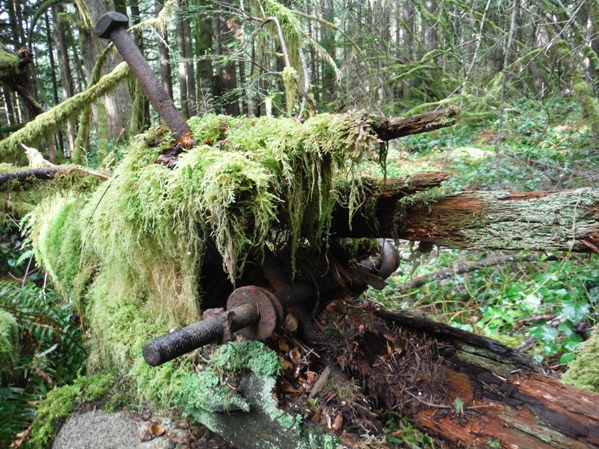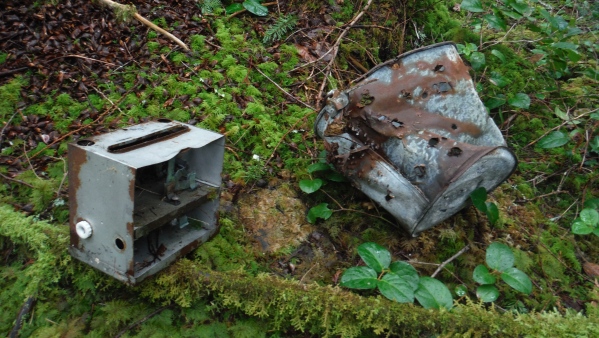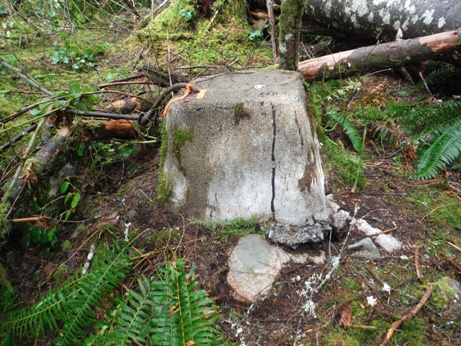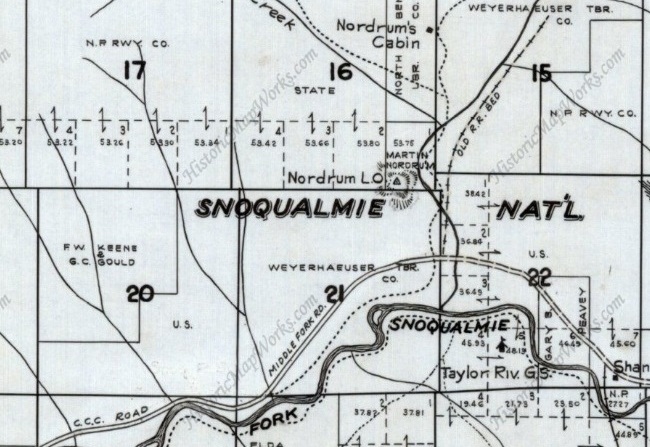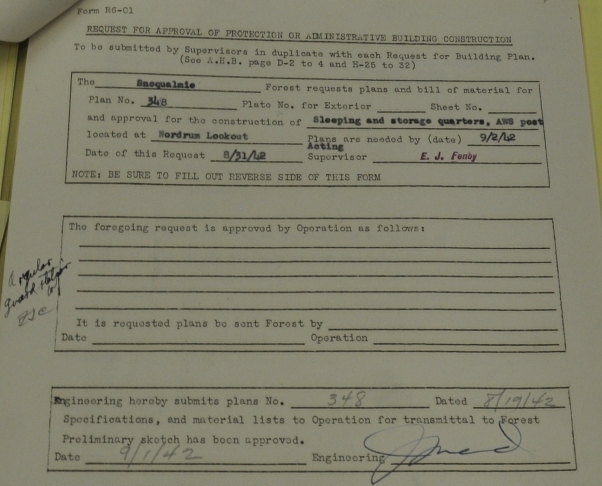 Items left behind
Old tower timber and boltss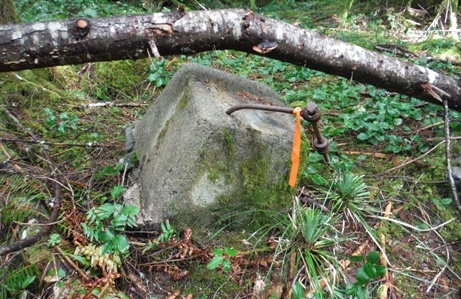 Old trail cut into the hillside
CCC Trail in the flats near the Middle Fork Campground
CCC Trail sign on the Middle Fork Road Trailhead
Footing
Footing
Looking Southwest - August 1, 1934
Looking Southeast - August 1, 1934
Looking North - August 1, 1934
Nordrum Lookout 1943
1938 North Bend Recreation Map
1936 Metsker Map showing Nordrum Lookout
1942 Aircraft Warning Service document requesting approval for construction of a sleeping and storage quarters at this AWS post
A.W.S. document
A.W.S. document

May 1, 1944 A.W.S. document showing inactivation date and what was built with AWS funds



Looking Southwest - April 2017
Looking Southeast - April 2017
Looking North - April 2017