Miller Hill Lookout Site
Elevation: 1,828 feet
Distance: 6.5 miles
Elevation Gain: 1,600 feet
Access: Paved
Located on the Weyerhaeuser Vail Tree Farm, Miller Hill is a prominent point with nearly 1,200 feet of prominence. The area is prime tree growing terrain and has seen several rotations of timber over the years. Miller Hill is also noteworthy as the former site of a fire lookout tower. A clear-cut around 2014 at the summit makes finding the 4 concrete footings a breeze, but not for long as trees were planted all around them. For future reference, the footings were moved a bit NE to make room at the top for some logging equipment. The tower was reported as a wooden tower built in the 1930's, abandoned in 1958. The lookout may have been referred to as Weyerhaeuser 1.
Washington Lookout Sites
Route
Behind the gate, the road goes below some powerlines and then over a small bridge. The road curves left into the forest, then shortly thereafter passes over a buried pipeline. Within a half mile, the road is passing under some large transmission lines. Use the map provided for the entire route, there are many roads branching off. New roads are made for each new timber sale. A good portion of this route passes over State Lands.
Access
From Yelm, take Hwy 507 south to Rainier, continue south toward Tenino. The signed Johnson Creek Road turns off on the south side of the highway. Follow the paved Johnson Creek Road, keep an eye out for the only major Weyerhaeuser gates on the east side of the road with lots of room to park a car. You want the south gate of the two. Weyerhaeuser prefers that you only hike here if the gate is closed and no harvest operations are ongoing. Also, no entry is allowed for anyone between August 1 to December 31 unless you have special access permit.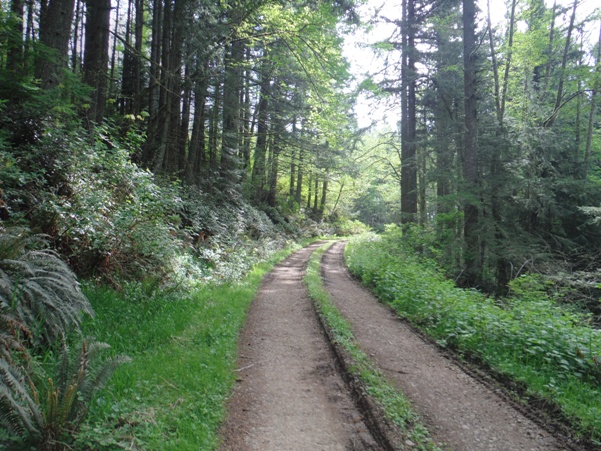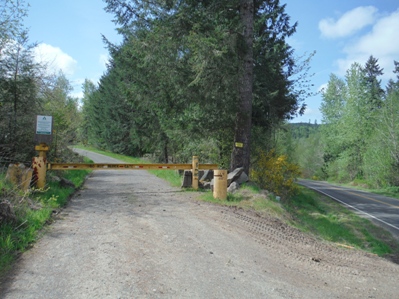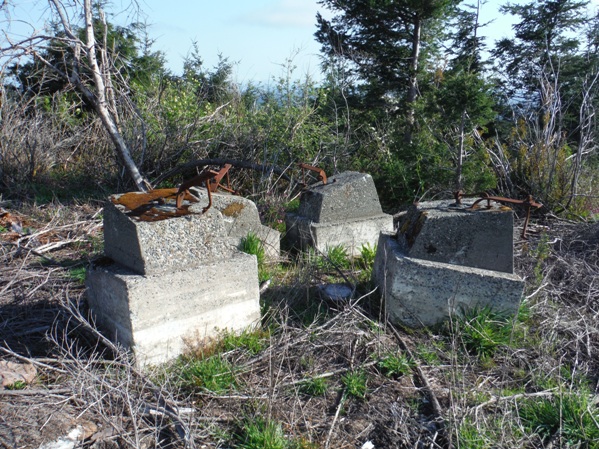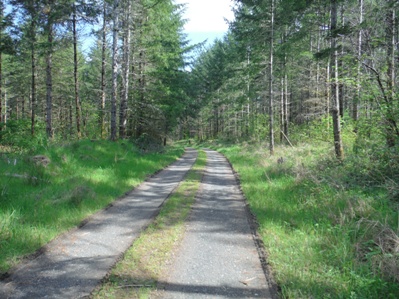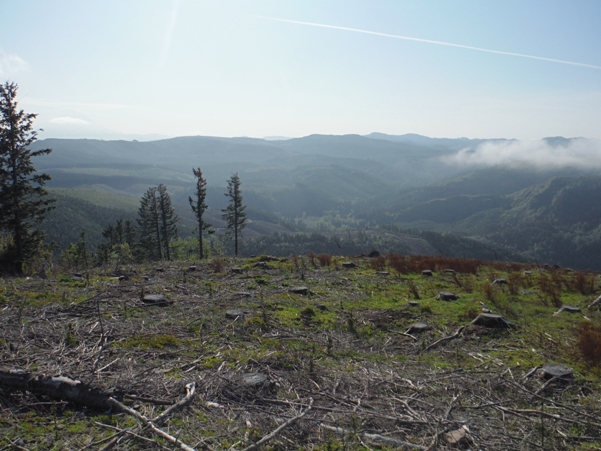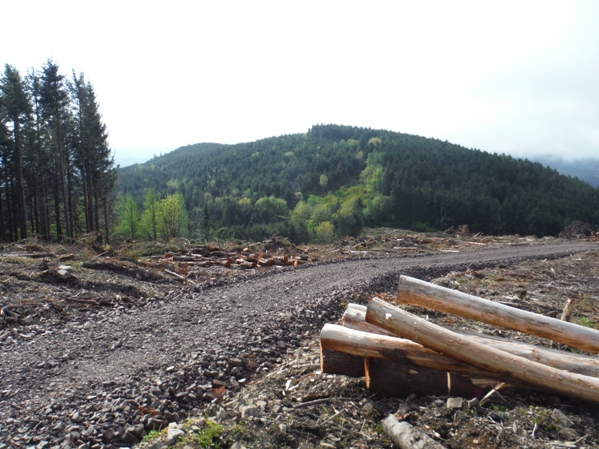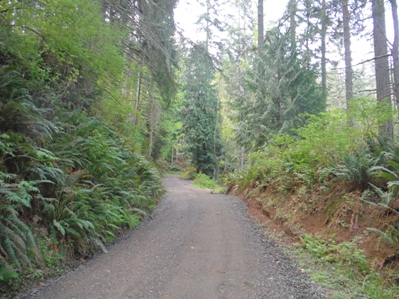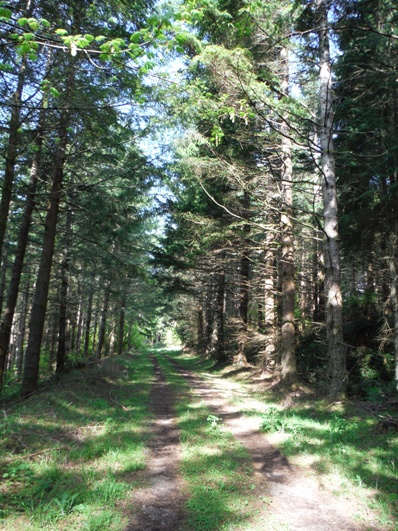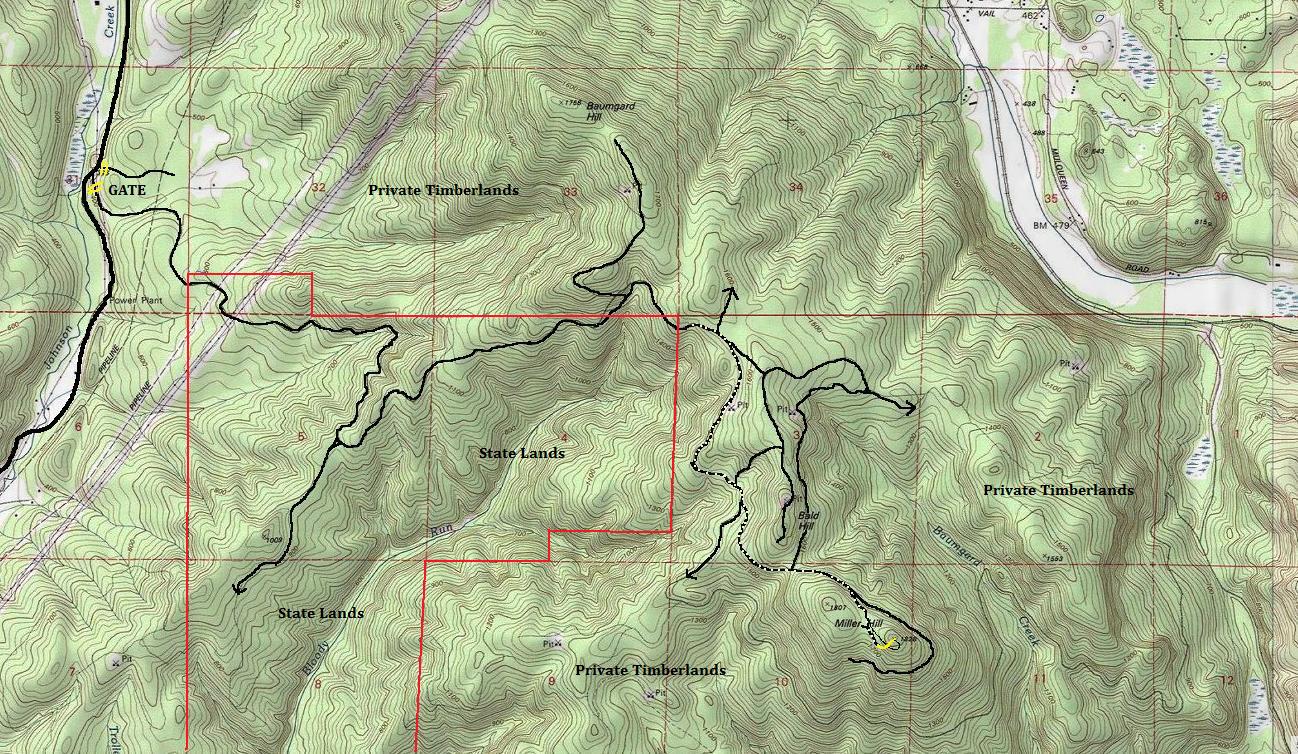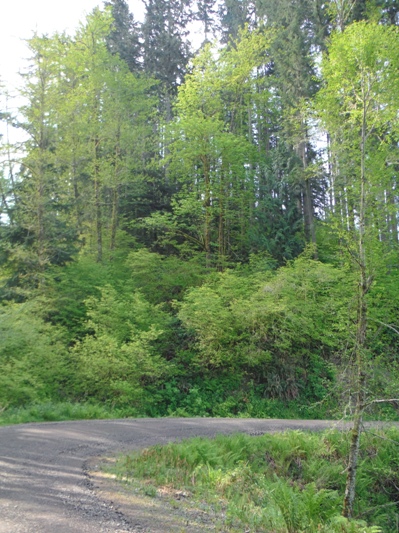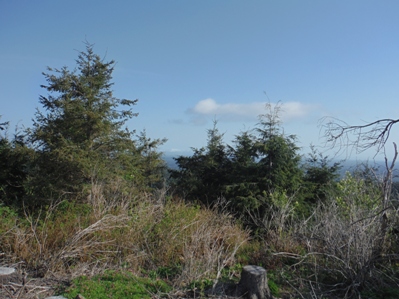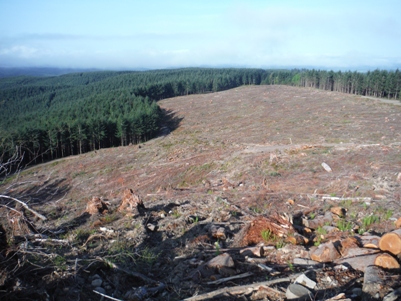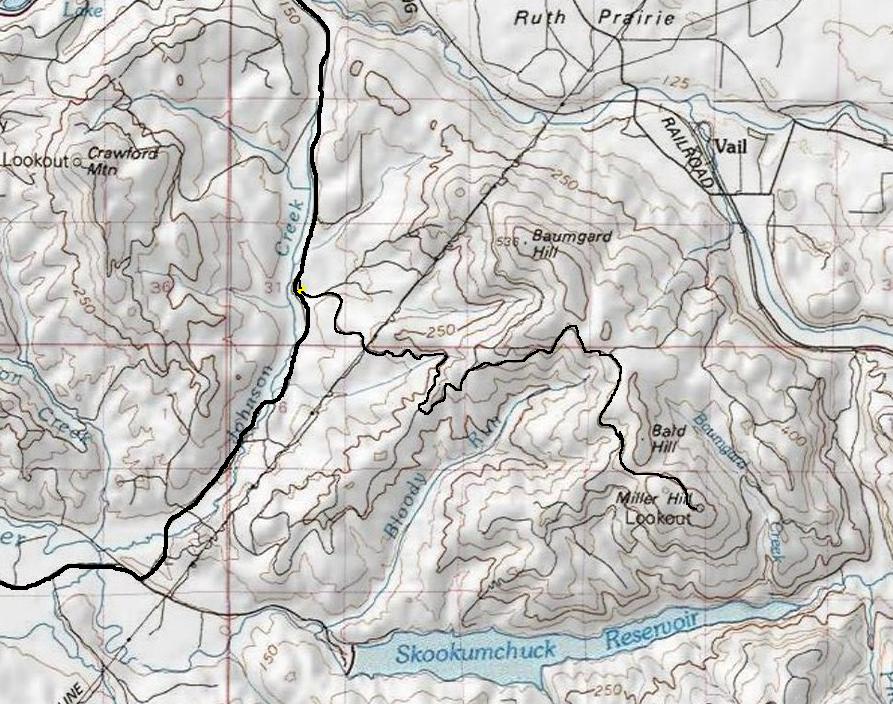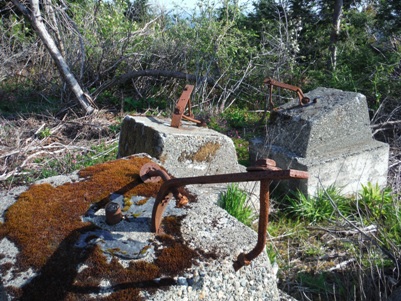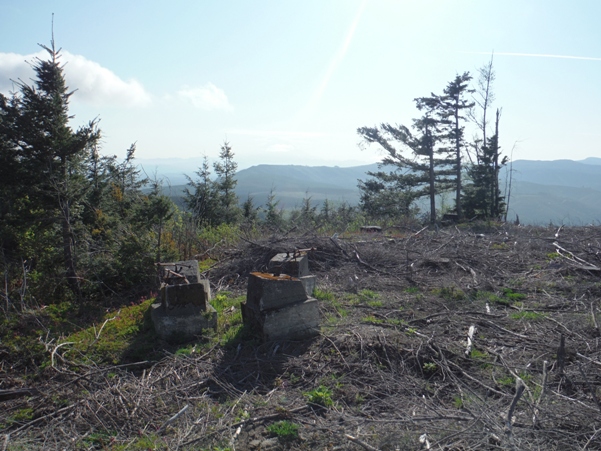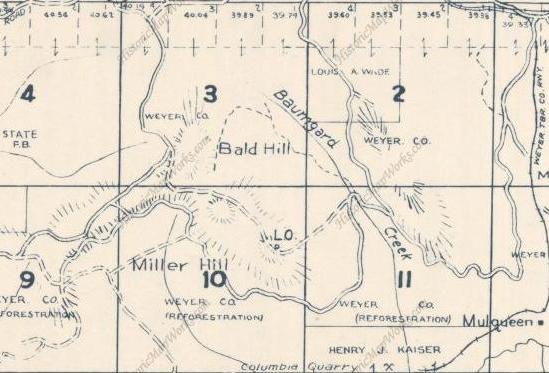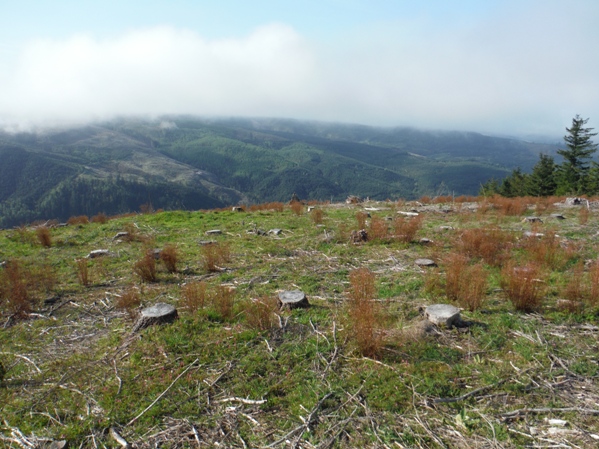 State Lands roughly sections 4, 5 and 8. Yellow is off trail near the summit of Miller Hill
Footings at boundary of new cut and a young stand
Miller Hill Lookout footings
Gate off the Johnson Creek Road
Miller Hill from Bald Hill
Looking southeast up the Skookumchuck River Valley
Hills on the south side of the Skookumchuck Reservoir
Sadde at 1,560 feet
Weyerhaeuser harvest
Trees growing blocking north view
1962 Metsker Map