Elevation: 2,160+ feet (Also shown as 2,149 feet)
Prominence: 881 feet
Distance & Gain: Drive-up
Meridian Mountain
Former Washington Fire Lookouts
Named for the Willamette Meridian which runs just feet from the summit, this low elevation mountain has a good road system up to the summit area. The Meridian Mountain lookout was built in 1942. It was a 40 foot pole tower with a 7 x 7 foot cab on top. At the base was a house. This lookout was destroyed in 1963 during the Columbus Day storm. The view today is blocked by tree cover. There is a large amount of garbage left at the top from hunting camps so it is hard to find lookout remnants. A reference benchmark (Meridian RM 2) is at the edge of the opening but the main benchmark it points to is hidden in the tall grass.
Roads go to within feet of the lookout site but you will need a St. Helens Tree Farm Permit to be legal. A short spur road blocked with a trench leads to the open site (see map). The highest point of the mountain seems to be on the other side of the road, an easy walk through the trees, although other contours are of equal height.
Access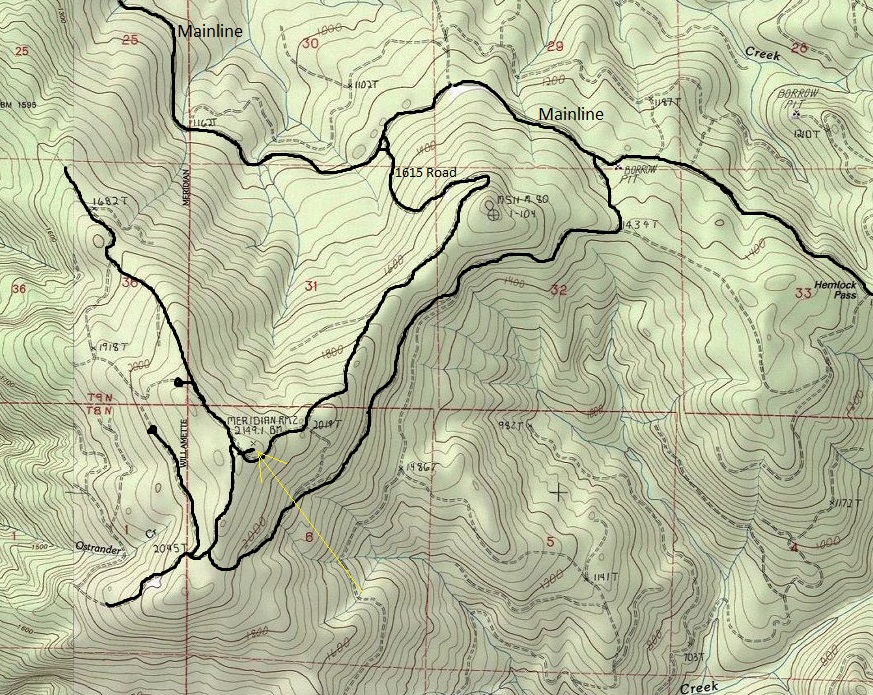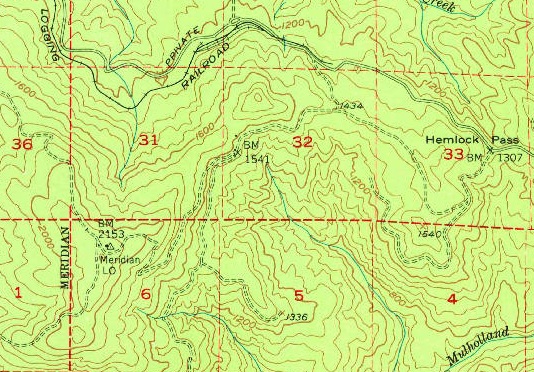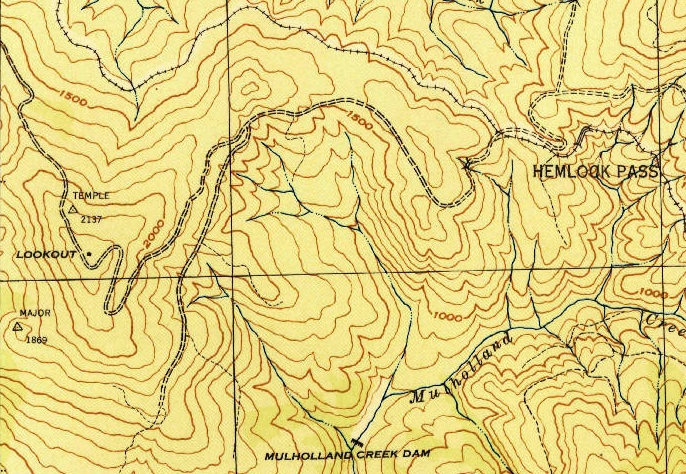 Meridian Mountain from the north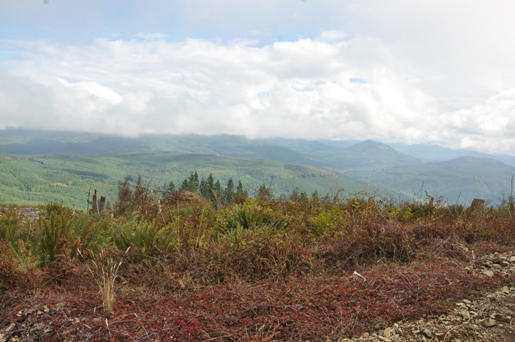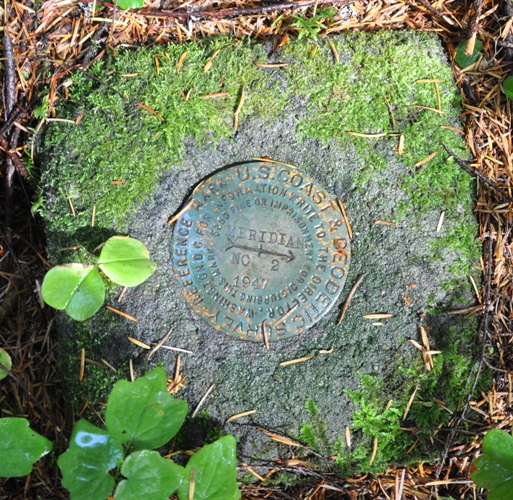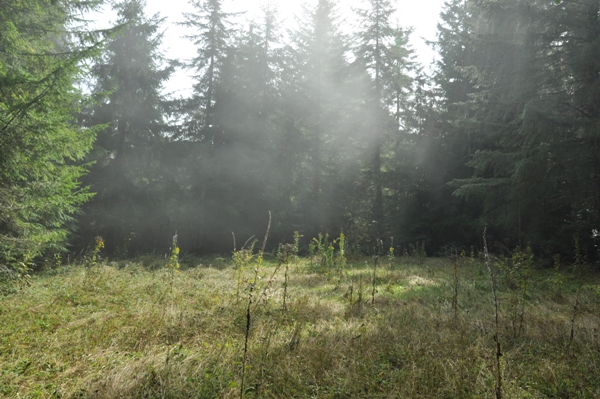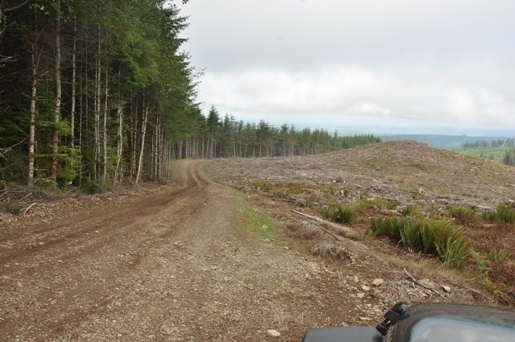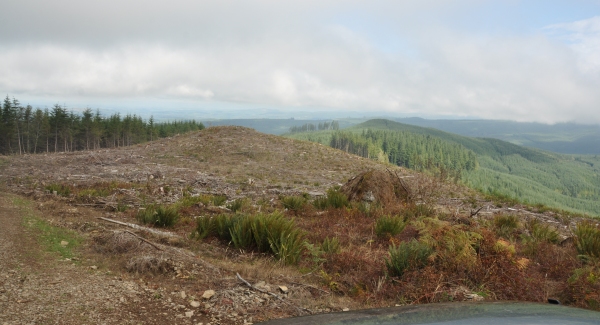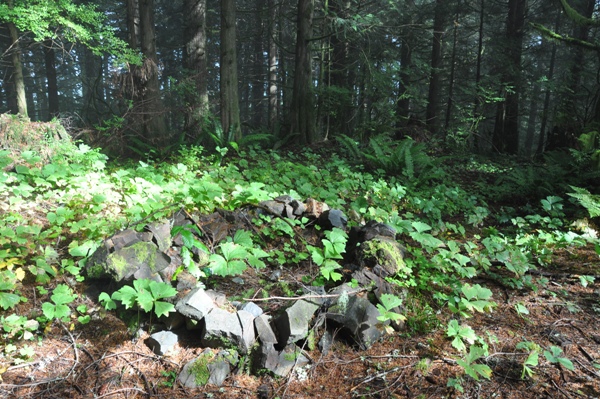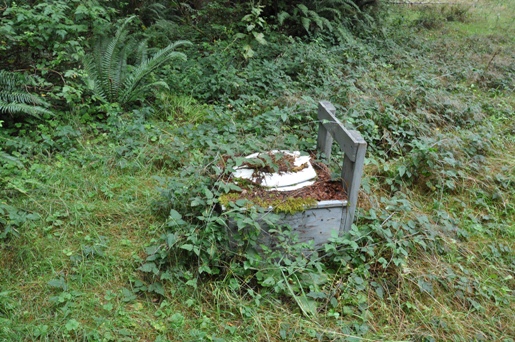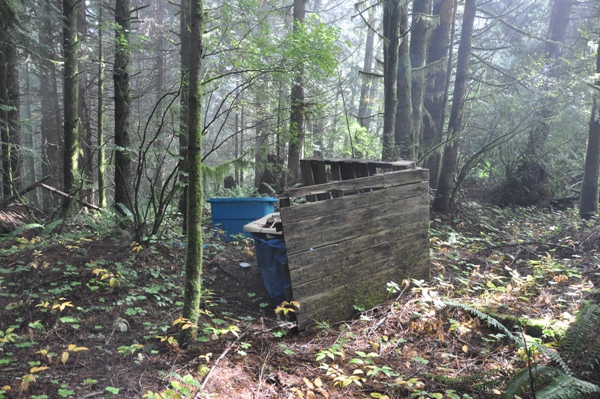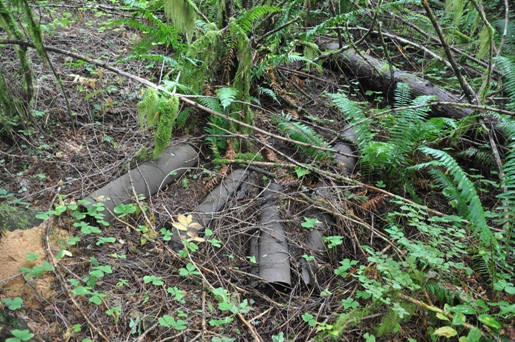 Road up Meridian Mountain
View 1/2 mile NE of the summit
View 1/2 mile NE of the summit looking east
Lookout site
Reference benchmark
Ouch
Bathroom option two
Stovepipe from unknown
Fire ring from campers at summit
You can see the tall timber surrounding the summit was cut at a different time and is on a different harvest rotation. In several years, the views will be back.
1953 USGS map showing the Meridian LO and historic Hemlock Pass
1943 Pigeon Springs map showing a lookout on Meridian Mountain
Do not confuse with Meridian Hill, an AWS site to the north just east of Centralia
FYI