Lookout Mountain (Kittitas County)
Hikers seldom visit this southern corner of Wenatchee National Forest, leaving the trails to motorcycle groups. But visit mid-week and prior to hunting season and youíll unlikely see anyone in this remote country. A hikers highlight is to stroll to the summit of Lookout Mountain. A faint abandoned trail leads nearly to the summit. On the rocky summit is a benchmark called TANO 1958.
Fire Lookout Information
The Kresek Lookout Inventory says there was a tower of some kind in 1930. Numerous people who have visited the summit have told me they saw no evidence of any kind. During my visit, I checked the entire ridgeline, including the southeast ridge past the summit. I didnít find anything. If this site was used, it was likely a short period and just a tent camp. Seems to me, it would be a patrol point for nearby North Ridge Lookout in order to view down into the Taneum Creek drainages. More information to come if it becomes available.
Elevation: 6,198 feet
Distance: 4.5 miles (from South Cle Elum Ridge)
Elevation gain: 120 feet
Access: Good Gravel
Kittitas County
Access
Multiple ways exist. I came in from South Cle Elum Ridge on the motorcycle trail.
Take exit 78 off I-90 and head south. Make a left on Westside Drive and take it two miles to a right turn onto Woods and Steele Road. Follow to end of pavement where a dirt road will become Forest Road 4510 climbing Cle Elum Ridge. Follow map to gate. This is a pretty good forest road but quite a hill climb.
Former Lookouts
Route
Hike the road past the gate for 0.7 miles. Grab the trail on the right and follow for 3 miles to a highpoint between Windy Pass and Lookout Mountain (we camped here). Now look for a trail on the north side of the ridge heading up to Lookout Mountain. It mostly stays on the North side but once you loose it up high, the south side has very few trees and is easy cross county trekking to the summit.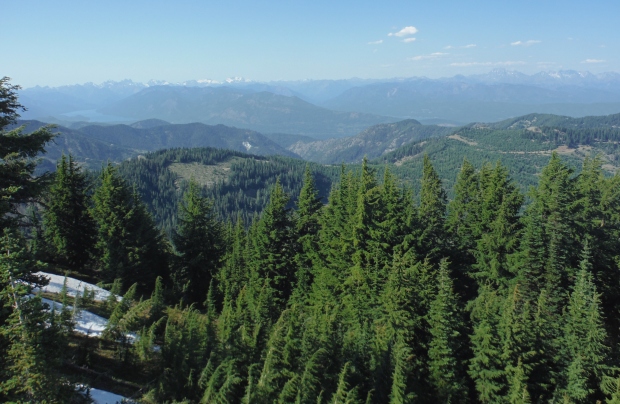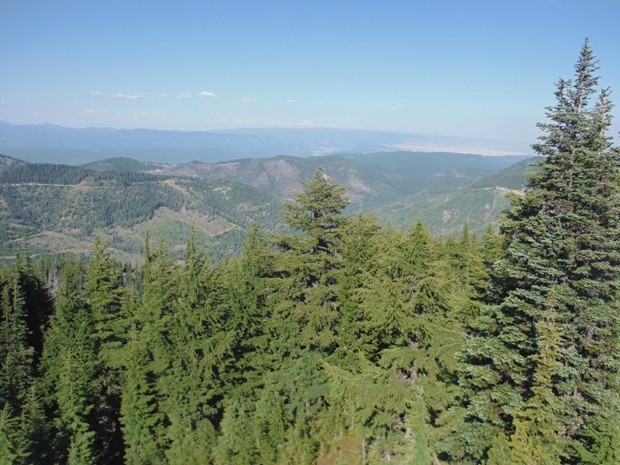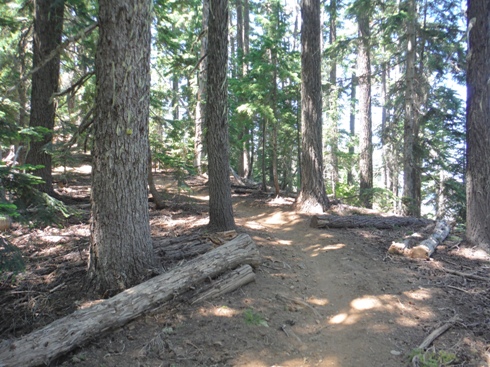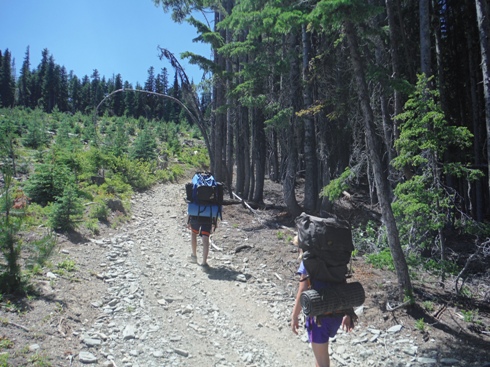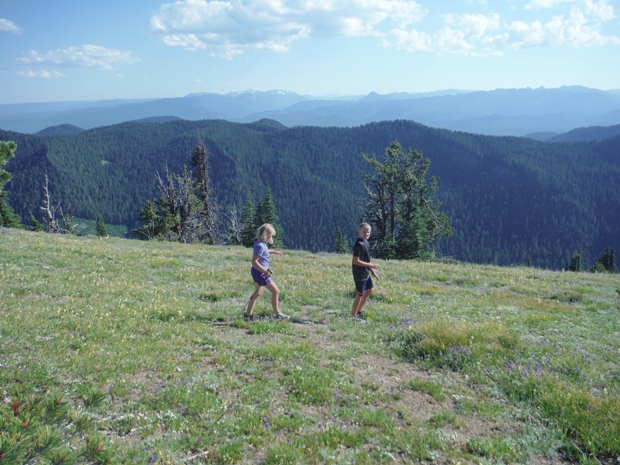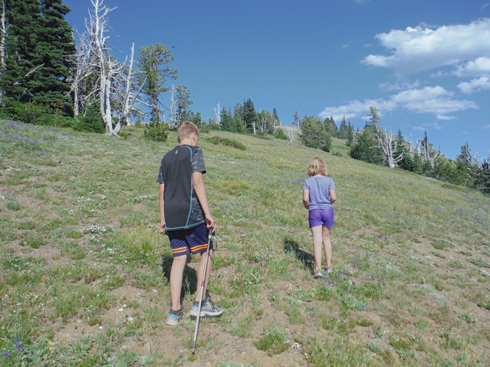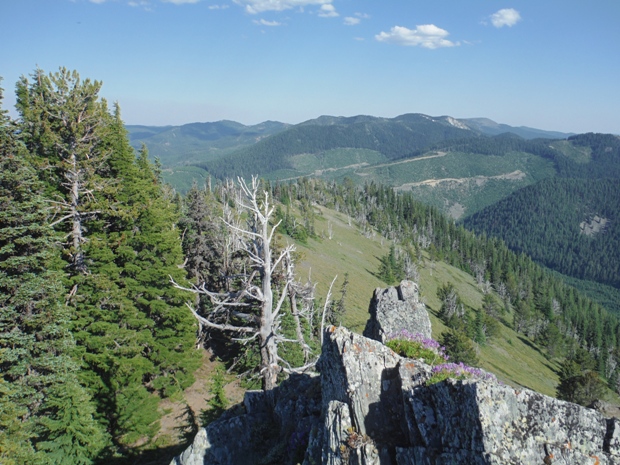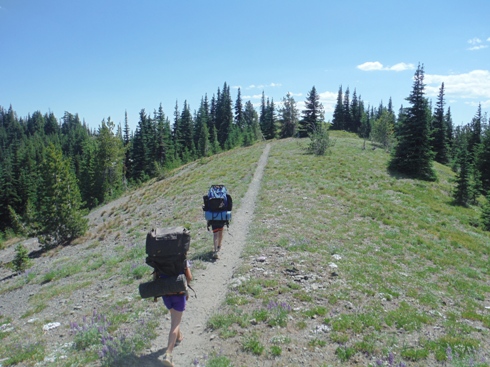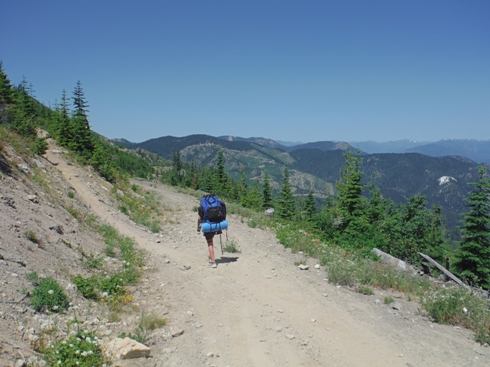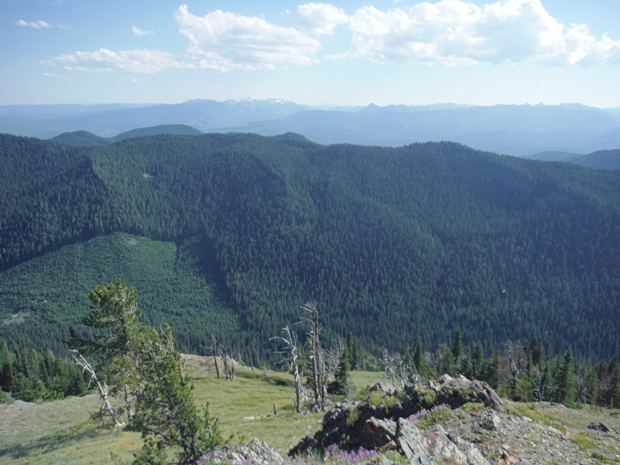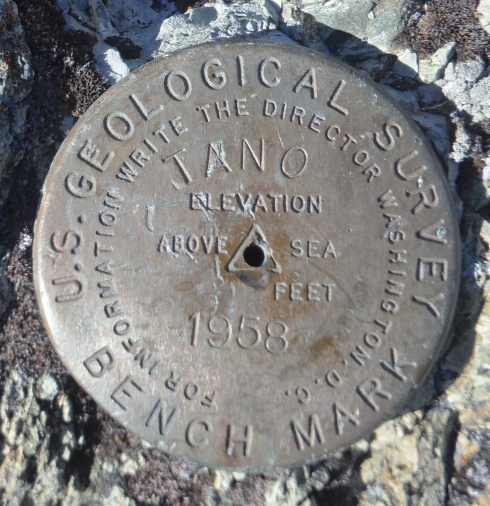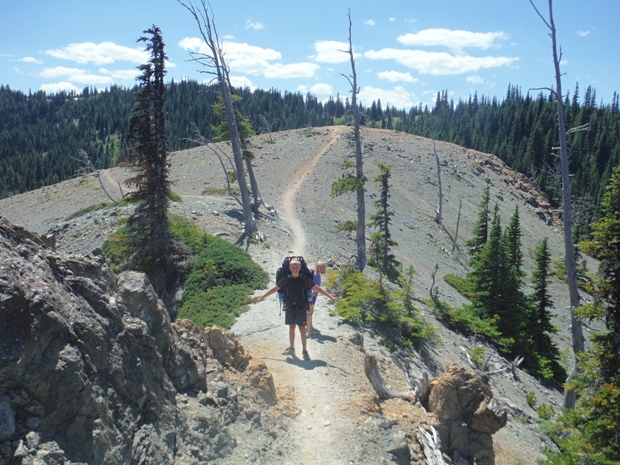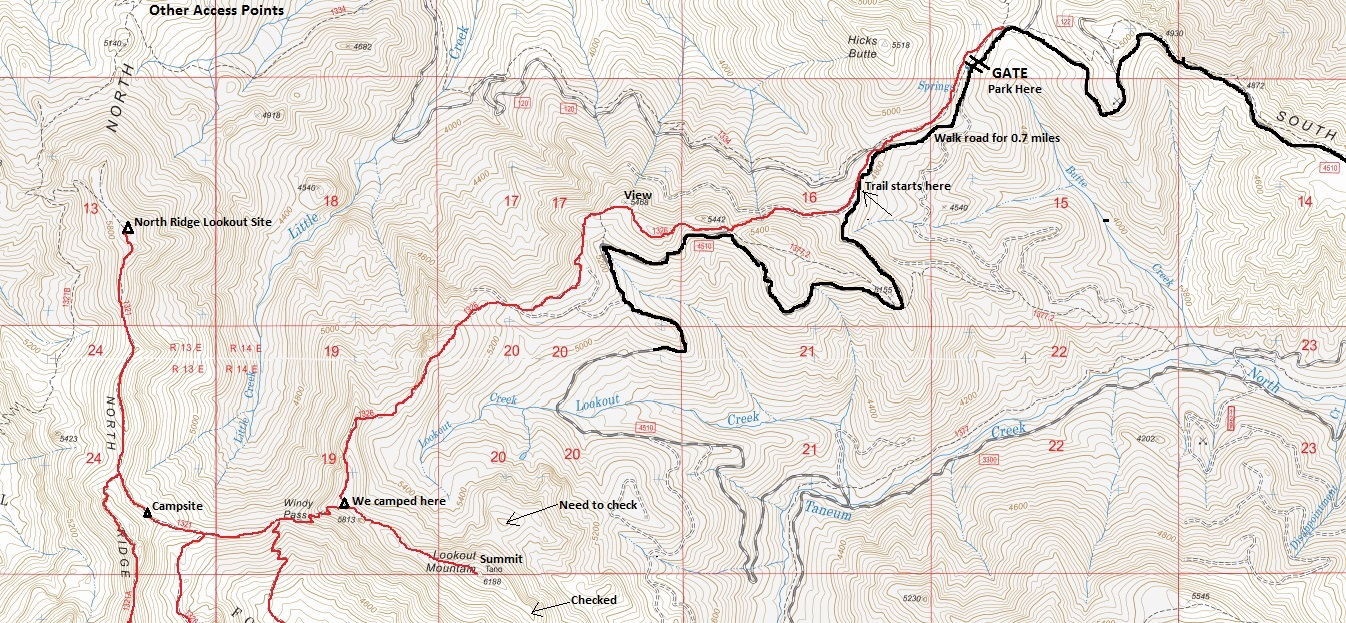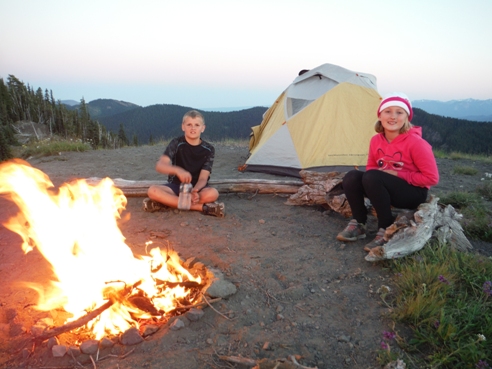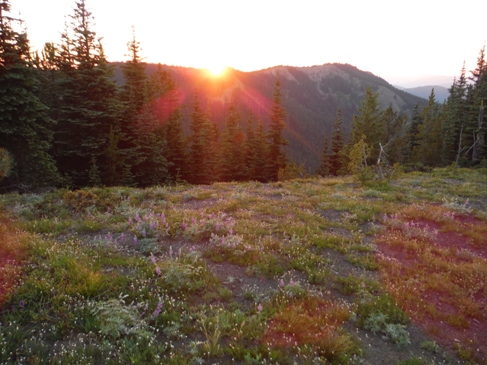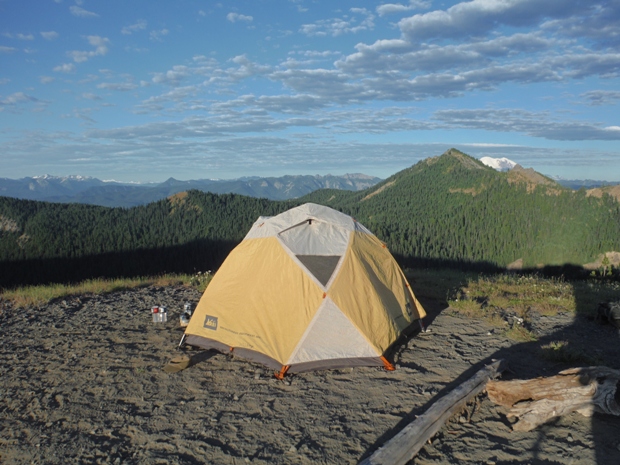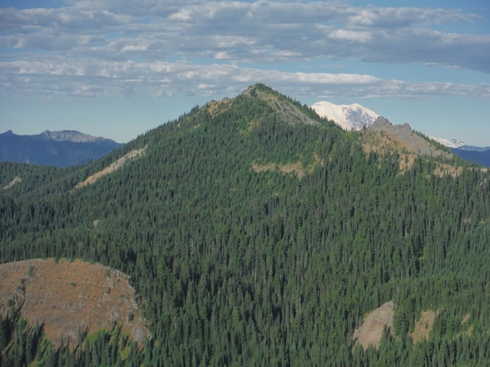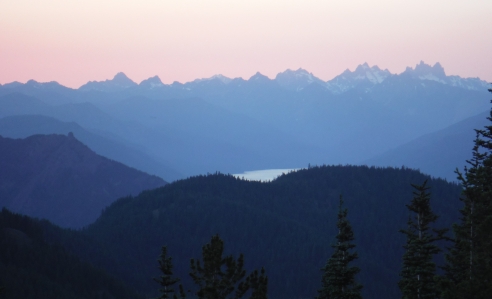 Mount Clifty with Mt. Rainier behind
TANO benchmark
Looking north from Lookout Mountain summit
Looking southeast from Lookout Mountain summit
Looking south from Lookout Mountain summit
Looking northeast from Lookout Mountain summit
Easy off trail near the summit
Camp in the morning
In route to Lookout Mountain
Motorcycle trails
Nearing camp above Windy Pass
Nearing summit
Sunset over North Ridge
Camp on Lookout Mountain ridge
Kachess Lake and the Alpine Lakes Wilderness (Goat Peak - center left side)
Lookout Mountain