Kloochman Rock Lookout
Kloochman Rock is located on the boundary of Olympic National Park, on the Queets Ridge high above the valley. The lookout cabin is said to have been built in 1934 although the lookout is shown on 1930 and 1932 maps. It is possible the summit was used for several years before a structure but the cabin was likely built prior to 1934. Kloochman Rock lookout was probably constructed by Wilbur Northup. We know that Wilbur flattened the top of the rock with a jackhammer for the building site. He and his wife Louise spent their honeymoon at the fire lookout after their wedding on September 29, 1934. The lookout was used as an Air Warning Service Station during WWII. The AWS added no new improvements and at the end of service the site was retained by the Park Service. The lookout was torn down around 1957 because it had deteriorated. Similar to the other Olympic National Park lookouts, it was built before the creation of the park. Today, a steel framed helicopter pad is on the summit where the building once stood.
Access
From Highway 101, turn onto the Clearwater Road and zero odometer. Go 13.6 miles, then turn right on the paved C-3000 line. At 17.6 stay straight on C-3000. At 20.9 stay straight on C-3000. At 23.1 turn left staying on C-3100. At 23.6 you pass the Yahoo Lake trailhead. At 27.3 turn right, at 27.7 turn right. End of road at 28.4. (Note: Last few miles of road closes during late summer)
Elevation: 3,356 feet
Distance: 0.8 miles
Elevation Gain: 550 feet
Access: Fair gravel roads
Route
At very end of road, find trail that leads to summit, marked with blue diamonds. The final summit rock block is easy with the help of ropes attached to rock. Exposure is minimal.
Olympic National Park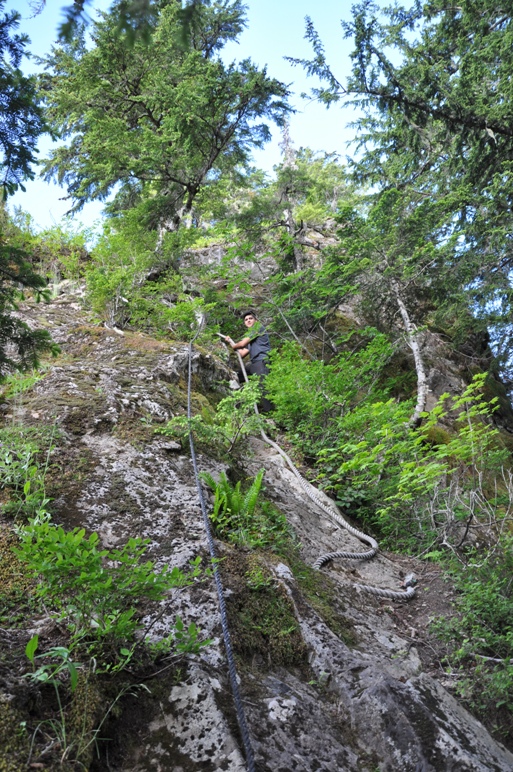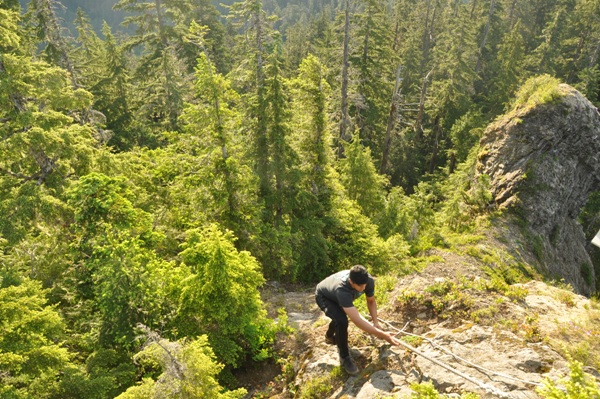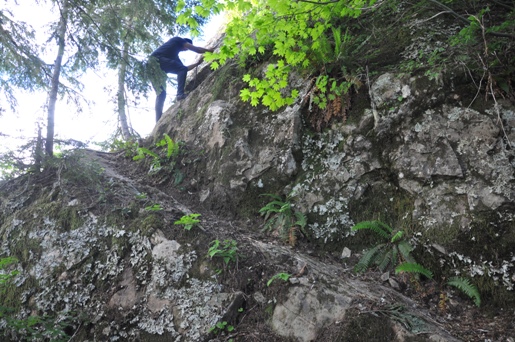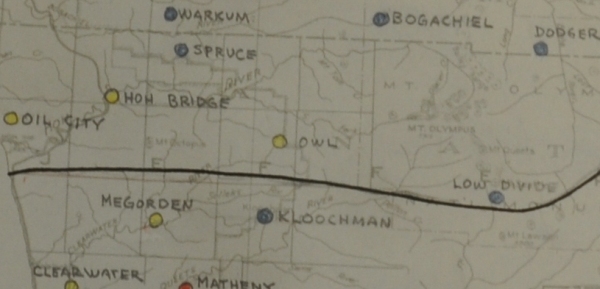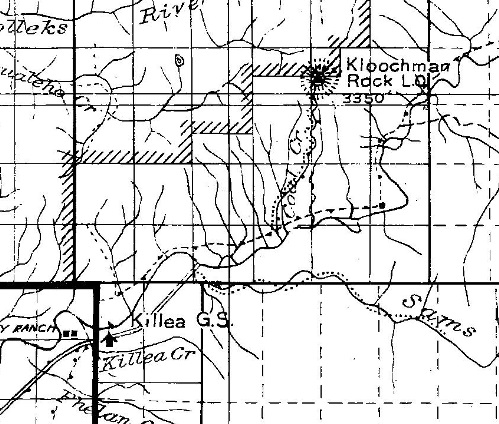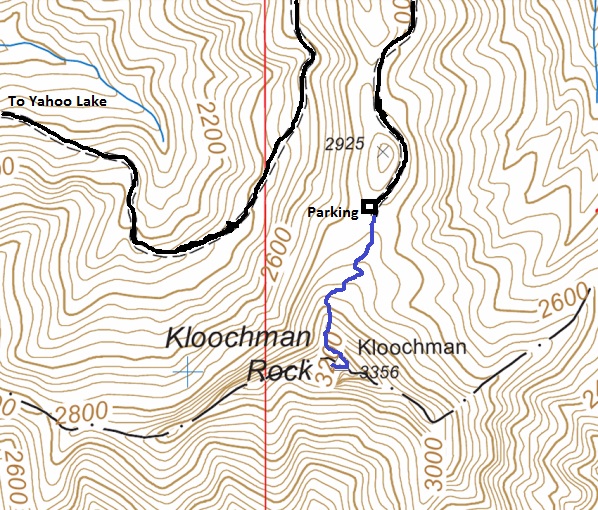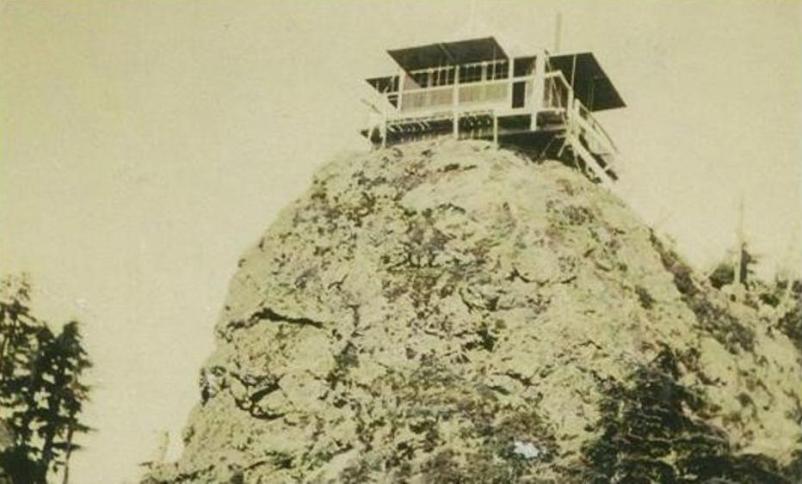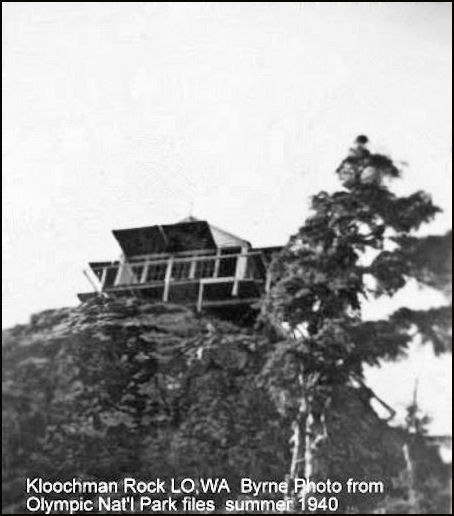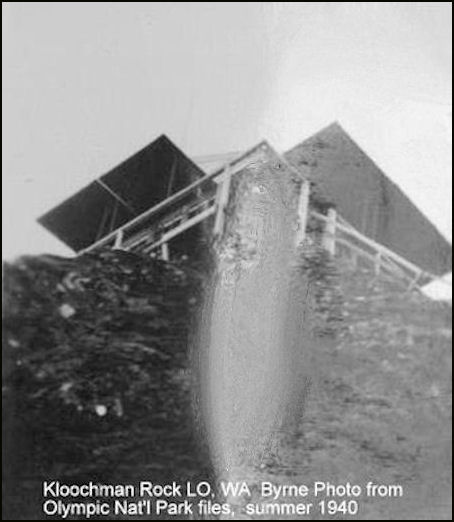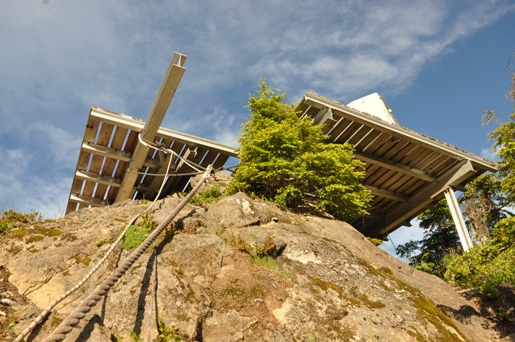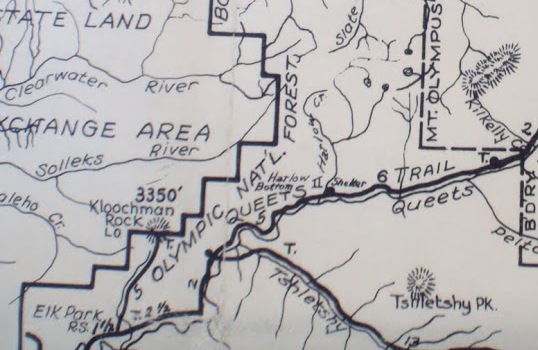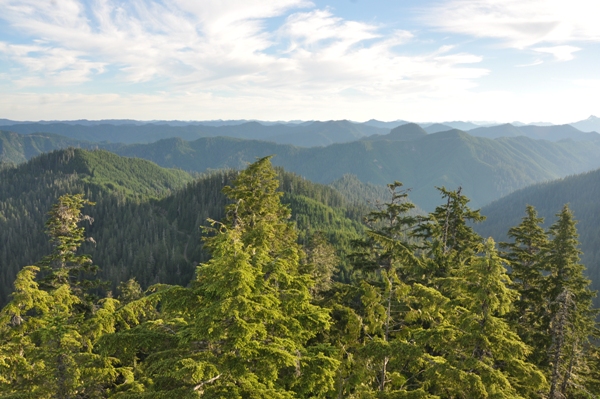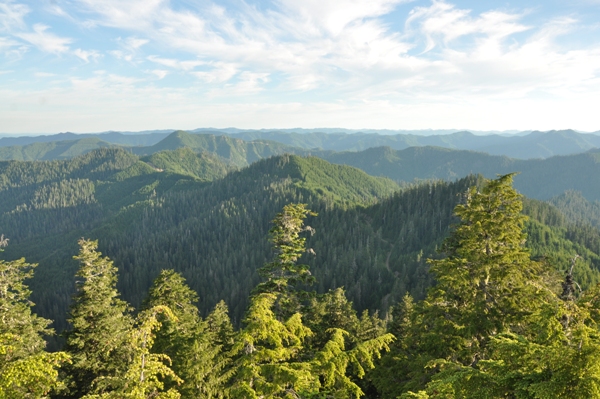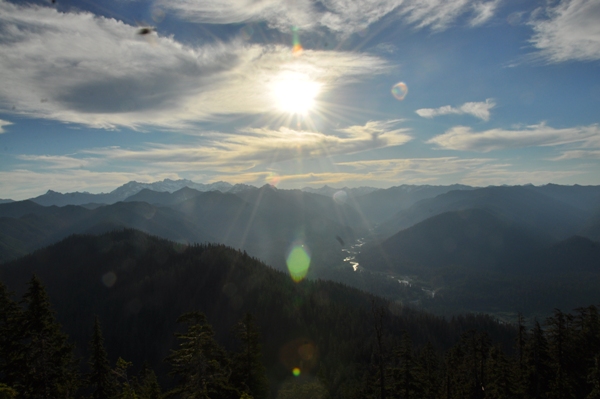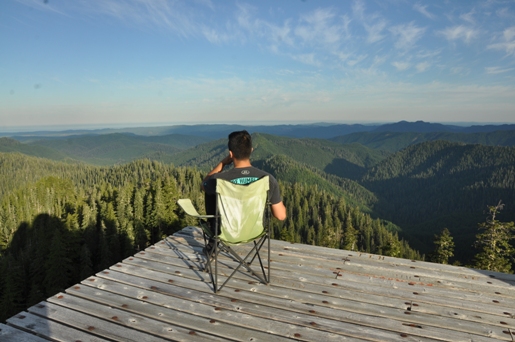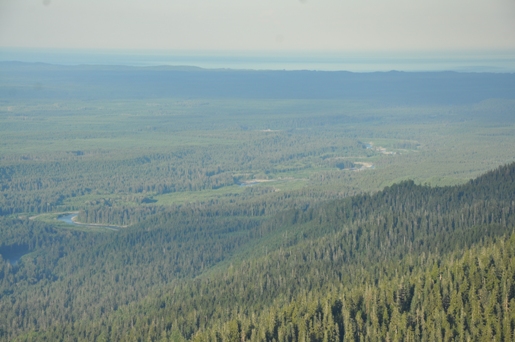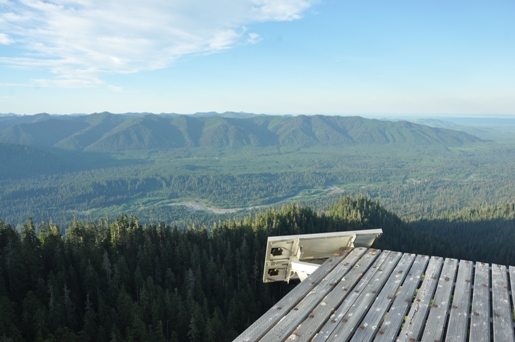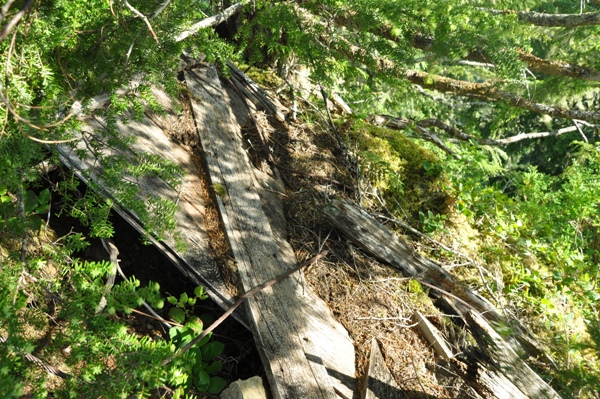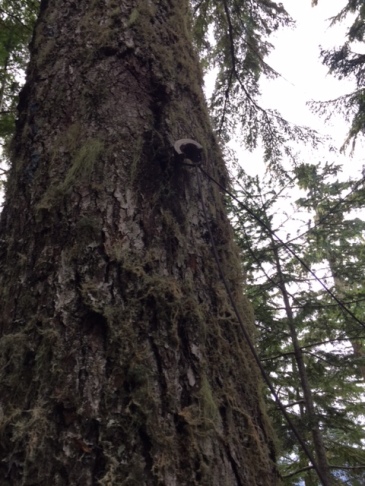 (Mary Ann Shaube Lujan Photo)
Starting the summit block
Below platform
Community chair was available
Looking over the Queets Valley
Out to the Pacific Ocean
Lookout shown on the 1932 Olympic Trail Guide
With trail up Coal Creek
Lookout shown on 1930 map with route up Coal Creek
Phone Line
Nearing the summit
Looking up the Queets
Passing lookout debres on summit block
AWS map and document in August 1942
Summit view
Map of route
Access map
Summer Station Kloochman, established March 25, 1942
In winter, the AWS observers were moved down to the Queets Valley, see information about that location at:
Baker 6-5 Kloochman in Olympic National Park used existing winterized structure to be retained by the Park Service, inactivated 11/1/1942, no AWS funds involved.