There is little information about this location and Iíve yet to see it shown on a map. But the location is marked in several sources from previous researchers. It is reported to be a camp in the 1940s and in 1960 a cab and trailer. It was gone in 1966. I did not find any evidence on the summit but it had been logged a few times. The summit had an old road to the top and has been leveled a long time ago. The north half of summit was harvested around 2010, the south half in 2016.
Elevation: 1,646 feet
Distance: 1/2 mile or less
Elevation gain: 150 feet
Access: Gravel roads
Access:
Washington Lookouts
There are a few routes off Highway 101. At the time I visited, one route had no trespass signs while the other route had no signs prohibiting access. Expect changes. This is Quinault Tribe lands so having permission is best. I parked fairly low since I didnít have my updated map at the time I hiked it.
Gobbler Knob Lookout Site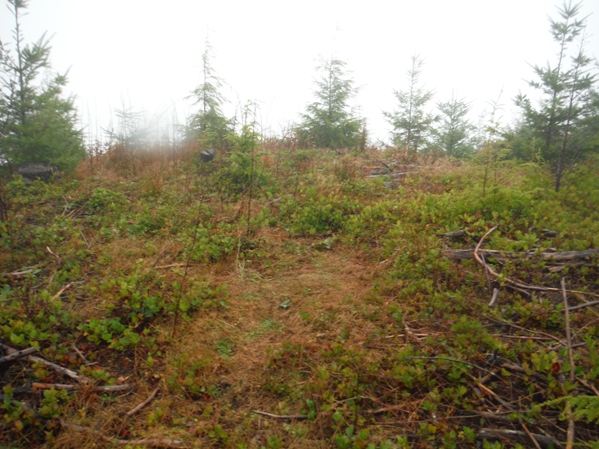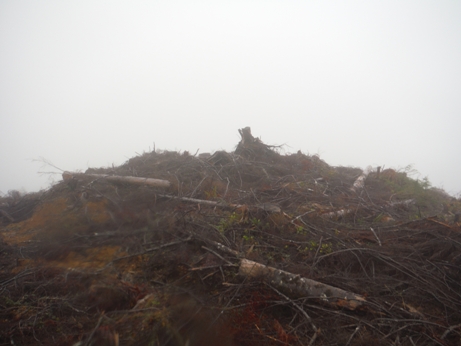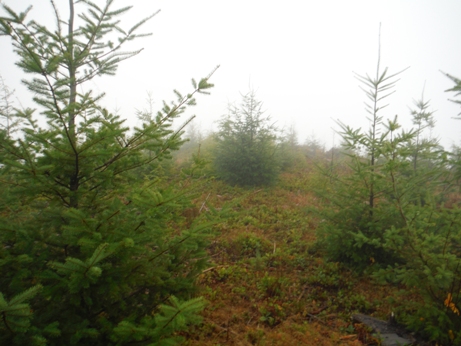 Flat summit of Gobbler Knob
Western point on the summit of Gobbler Knob
Summit area