We know little about the Galena Lookout. Kresek has the station established by 1931 with an L-4 cab. Panoramic images taken of the view in 1934 at 17 feet above ground, the normal height on the roof of the cab plus tripod height. Images also show the phone line, flagpole and outhouse. AWS documents discuss the lookout in 1943. While being used as an Aircraft Warning Station, sleeping quarters for the observers were added with AWS funds. In 1950, the cab was moved to Maloney Ridge.
Elevation: 1,200ish feet
Distance: x mile
Elevation gain: x feet
Access: Paved (when access is re-established)
Location
Washington Lookouts
I have not found yet…I ran out of daylight during my visit! Since the lookout had been moved to Maloney Ridge, I assumed I would easily find an abandoned road to the location, I did not. I will be returning to locate the exact spot.
Galena Guard Station Lookout
Above AWS document on June 16, 1943
About ten days ago I was at Galena and the limited view was quite apparent. Across the river in Sec. 19, T. 28N, R11E we have made a timber sale in between some mining claims. This covers the top of a hill which is on a bench and which does not show on a topographic map. In our marking plans, we left the timber for seed purposes on the top of the hill. The logger has built a steep but usable road to within about 600 feet of the top of the hill. He is in a position to fall the remaining timber and it is believed that his tractor could be secured to open the road to the top of the hill.

I made a rough sketch of the seen area and would be glad to know whether you think there would be enough justification to build a new station which would be required. Portable buildings are available at Naches but it would be quite a long haul to get them to the site. If these portable buildings could not be used, a satisfactory building could perhaps be built for $600 or $800. It is believed the road could be finished the rest of the way for $200, which would make the total cost for the change about $1200, since a telephone line would have to be built up the hill about a mile.

Unless the decision is reached to make a change within the next few days while the logger is on the area, the figures would have to be raised considerably because it would cost more to fall the timber and it would be necessary to move the tractor from a considerable distance.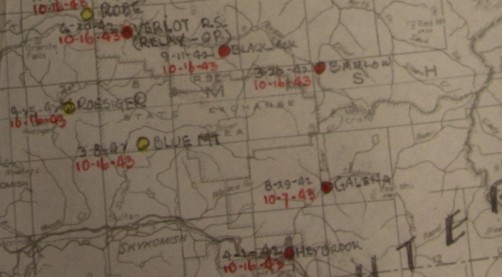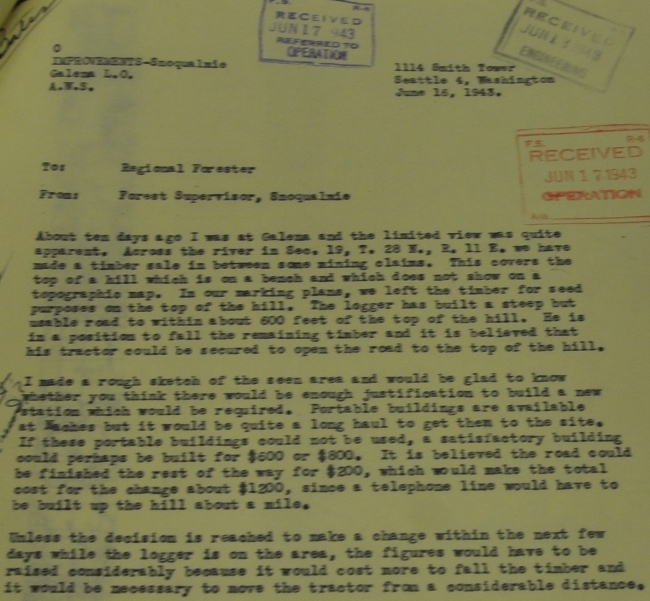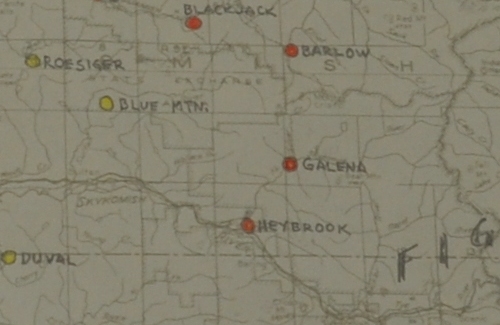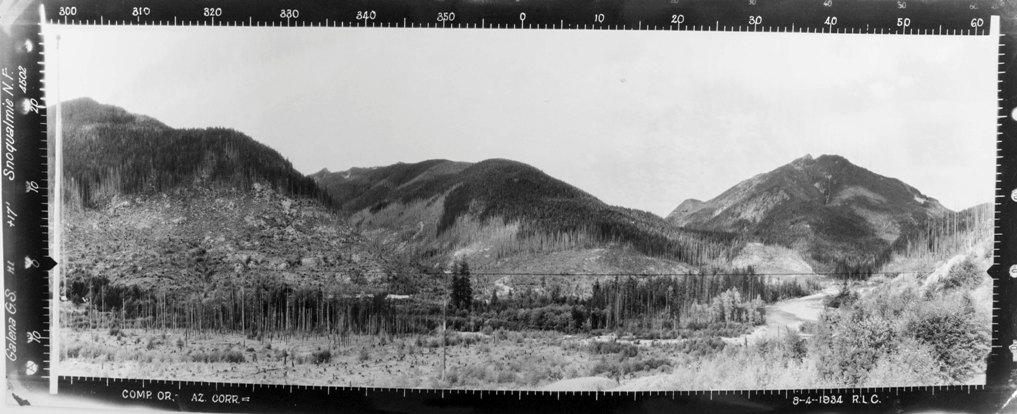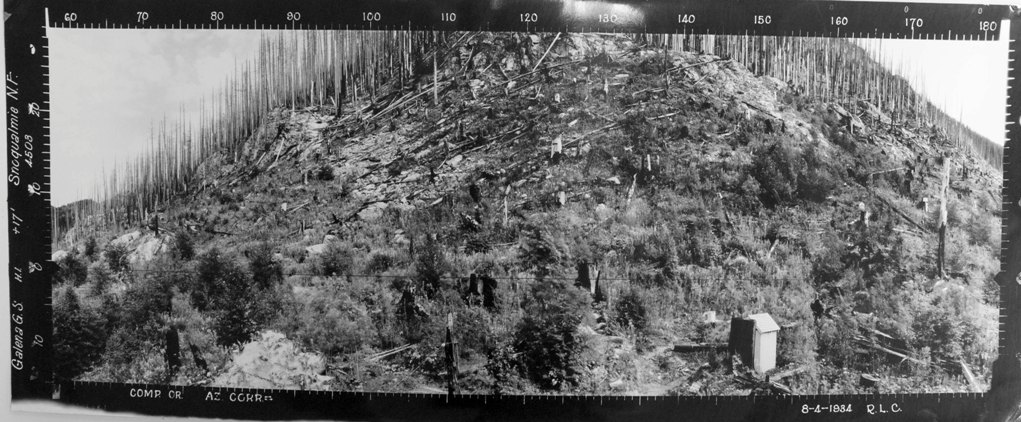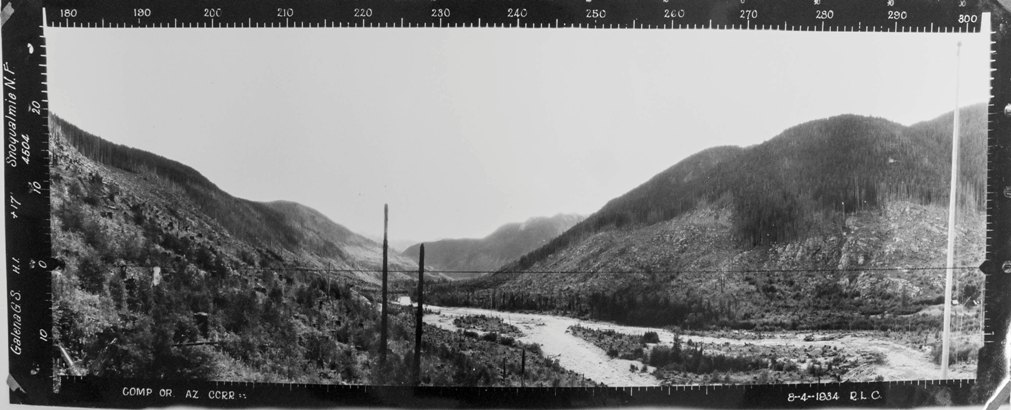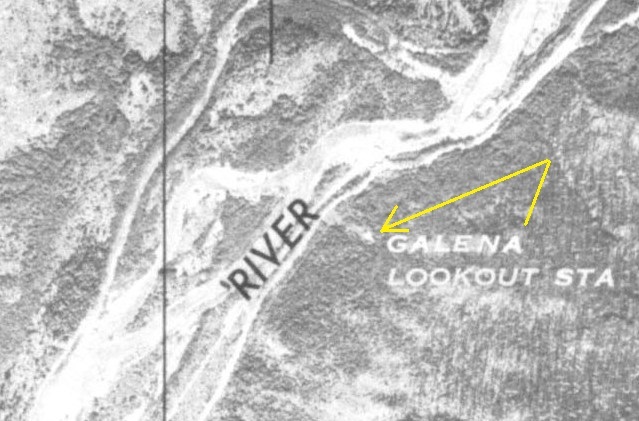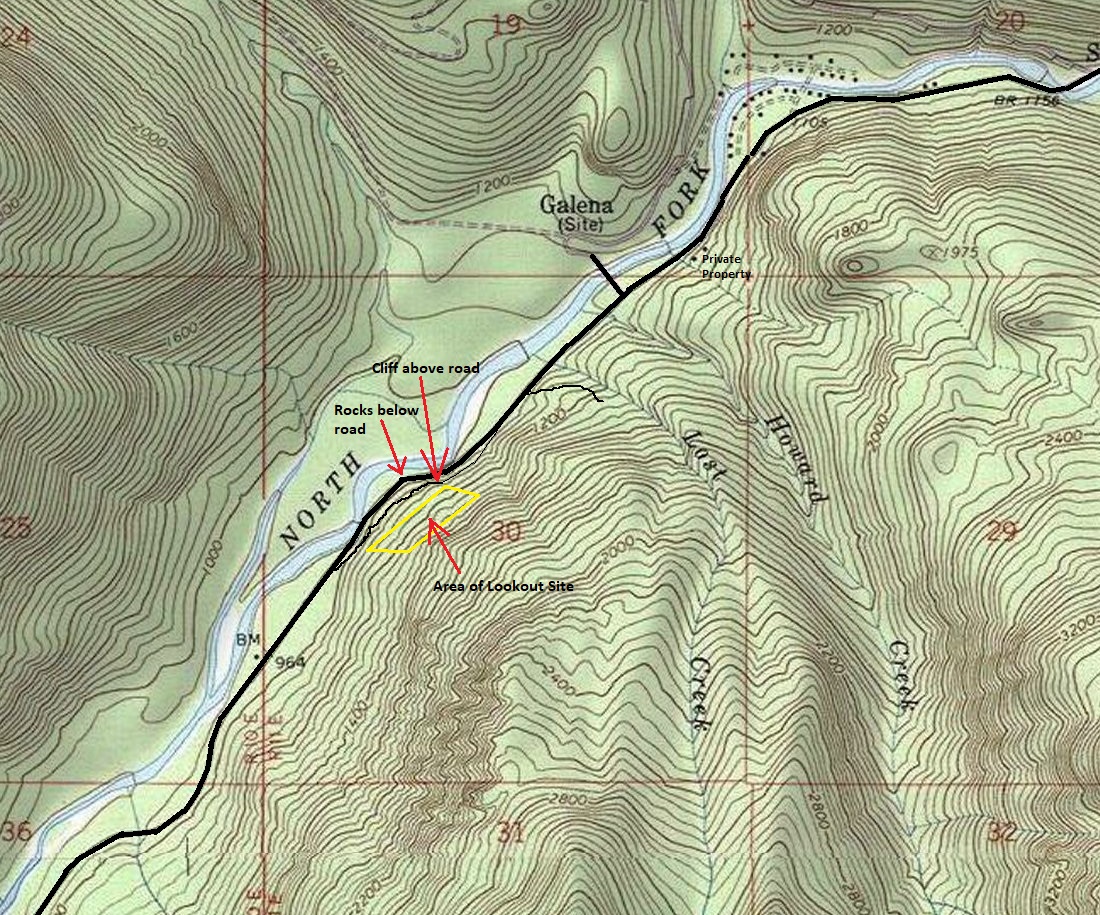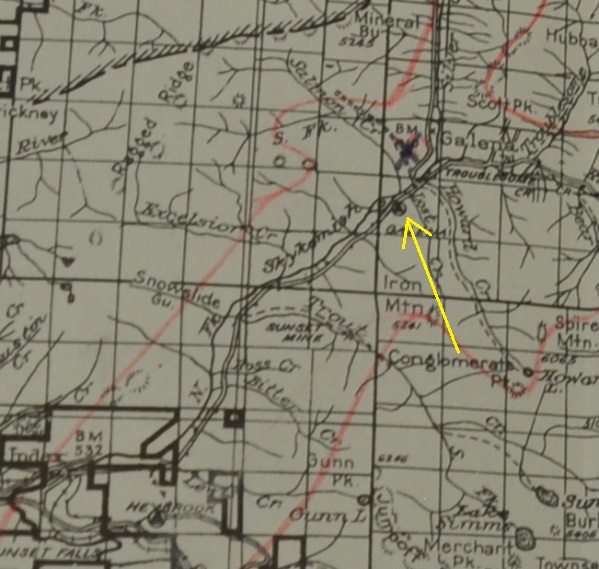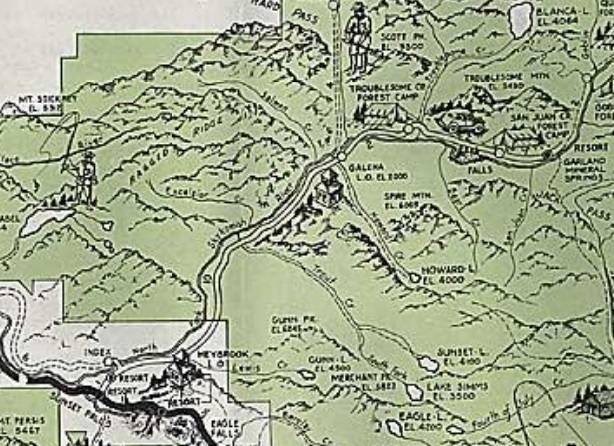 Galena Lookout shown on the 1936 recreation map
Showing the area of lookout site that needs to be explored (I have poked around the 1,000 to 1,100 foot level) Probably need to go to 1,200 feet
Lookout site on this US Army aerial photo from the 1940s
Shown on the 1941 Skykomish Ranger District Map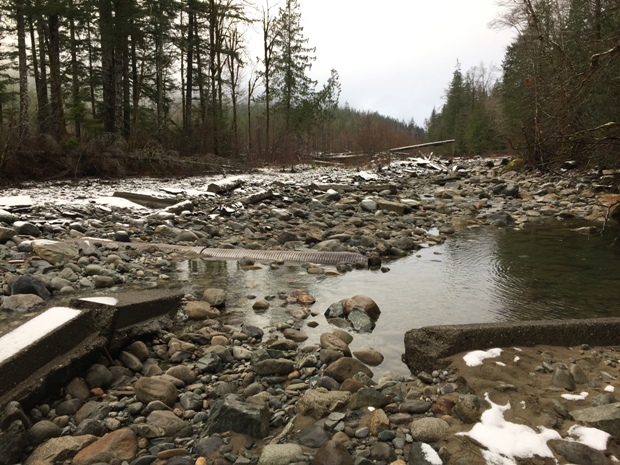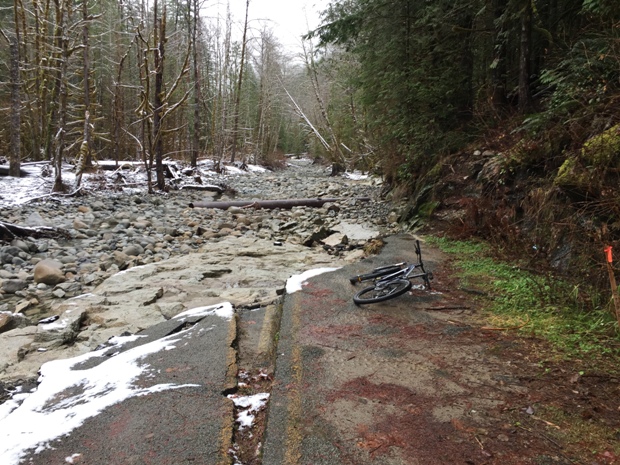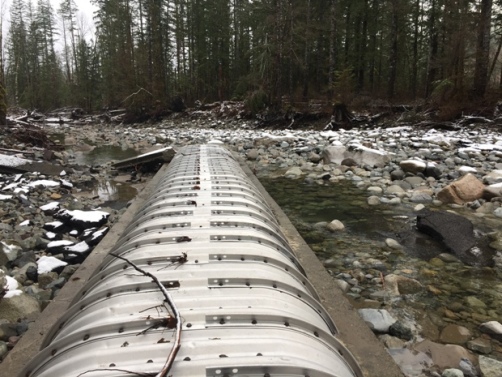 AWS map showing Galena
Galena with some dates August 29, 1942 to October 7, 1943
Looking North, August 4, 1934
Looking Southwest, August 4, 1934
Southeast
Scott Peak
Mineral Butte
Index Galena Road Washout of 2007-2008 (Taken Dec 2017) South washout
Index Galena Road north washout segment
Exposed culvert
Galena, existing station - reconditioned, to retain
AWS used phone line to Sultan from the station
Located west of the center of Section 30, T23N, R11E