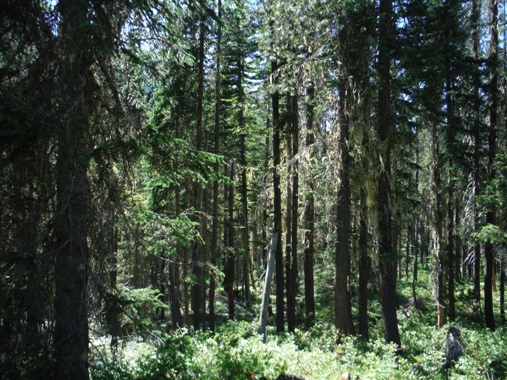 Fish Lake Lookout Site
Fish Lake Lookout was unique being built near the valley floor. It was built in 1934, a 40 foot pole tower with L-4 cab. The tower was destroyed in 1948. The Fish Lake Guard station is just down the hillside and a old trail still exists between the two sites. Somebody online claims that this was the second fire tower lookout site in this area after the first being built in a avalanche zone only lasted a year. (Unverified source)
Old Road Access Hike
Take Exit 80 off I-90. Travel north through Roslyn and Ronald to Salmon la Sac, 16 miles from Roslyn. Near Salmon la Sac, turn right on FR 4330 taking this road to Tucquala Lake. Just past the lake is a large intersection with left turns to campsites. At one time, the lookout road went to the right here but has been abandoned. An old road number sign is even visible on a tree, Road 6231. Walk this old road to the lookout site or take old trail access (see below).
Elevation: 3,460 feet
Distance: 0.3 miles
Elevation gain: 120 feet
Access: Gravel but good for all vehicles
Wenatchee National Forest, Kittitas County
Old Trail Access
A bit further past the old road, you can park at the Fish Lake Guard Station. In the open area just before of the station, a trail starts heading up the hill. The first 50 feet of trail is overgrown but look for a wide swath of trees missing to find the trail.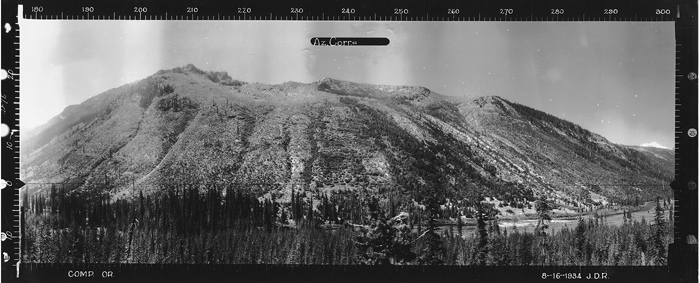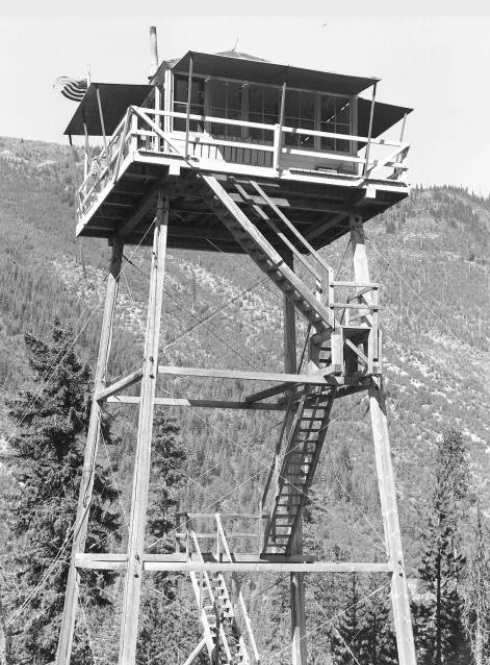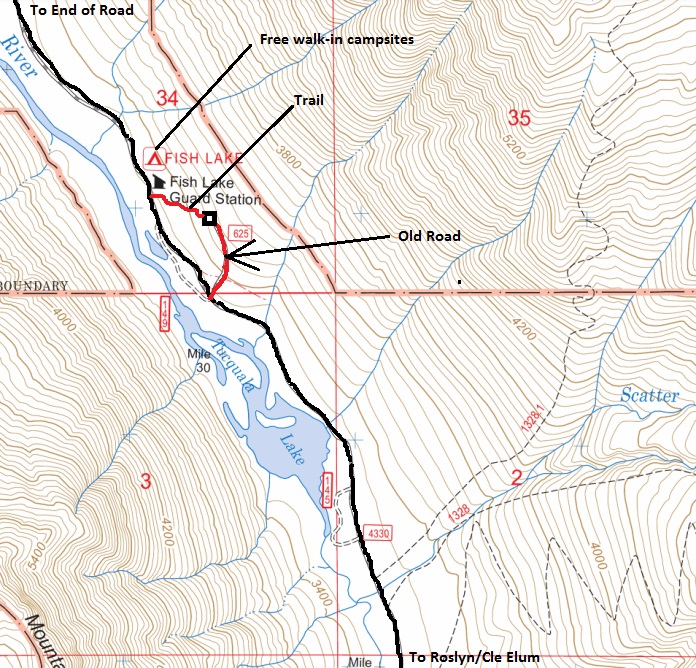 Former Lookouts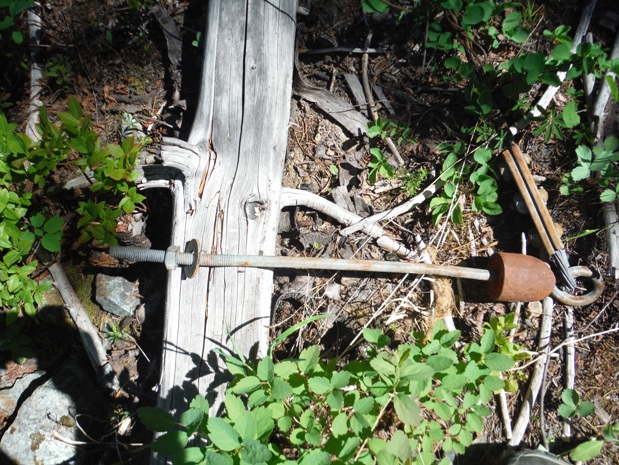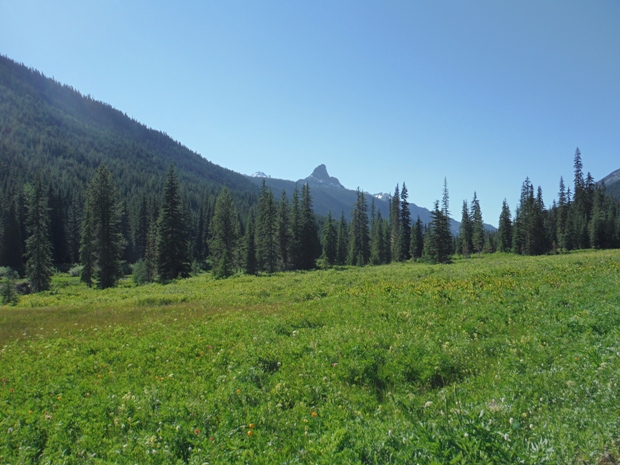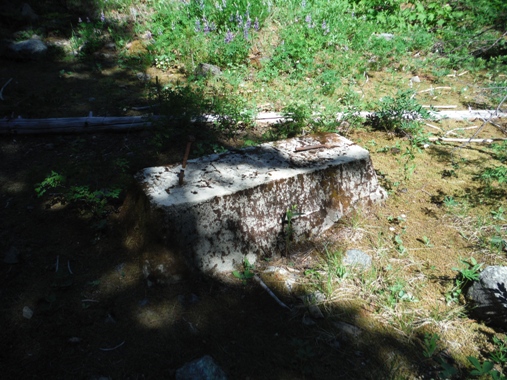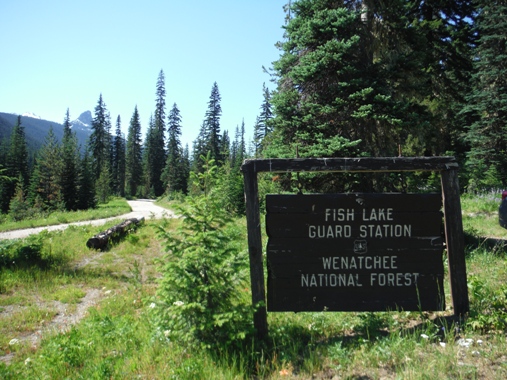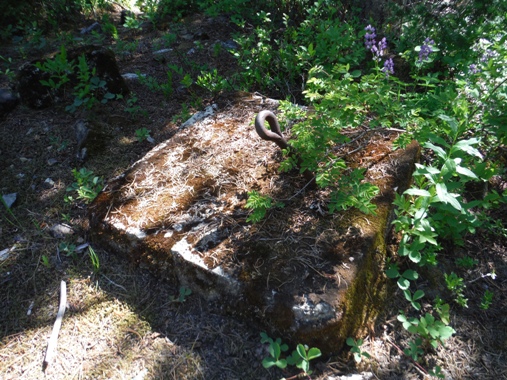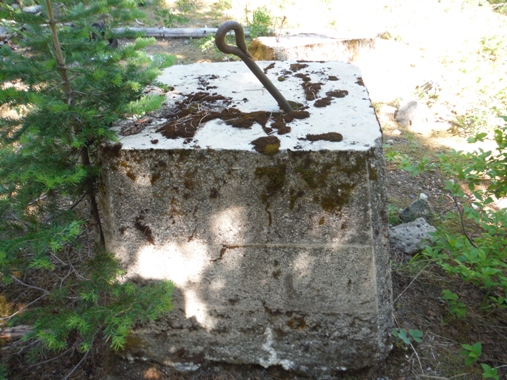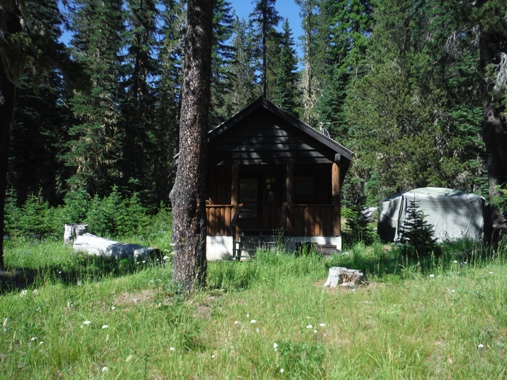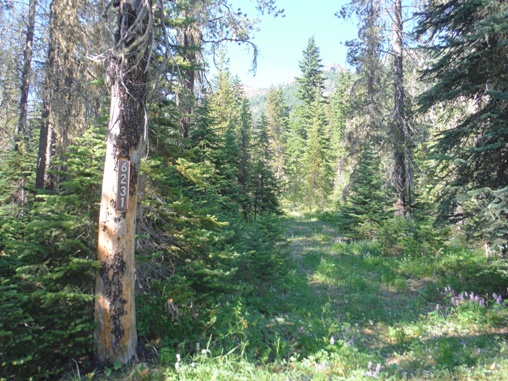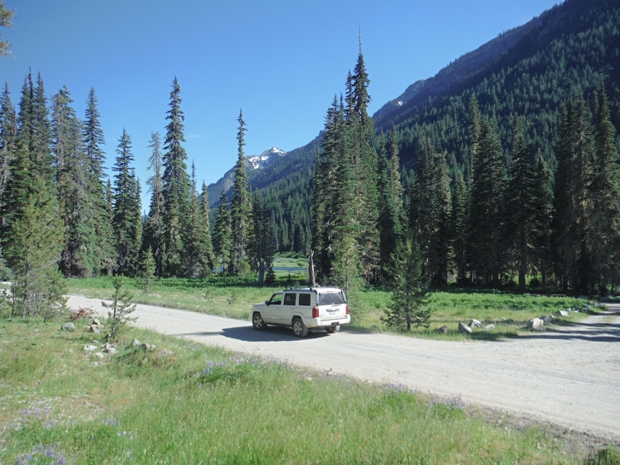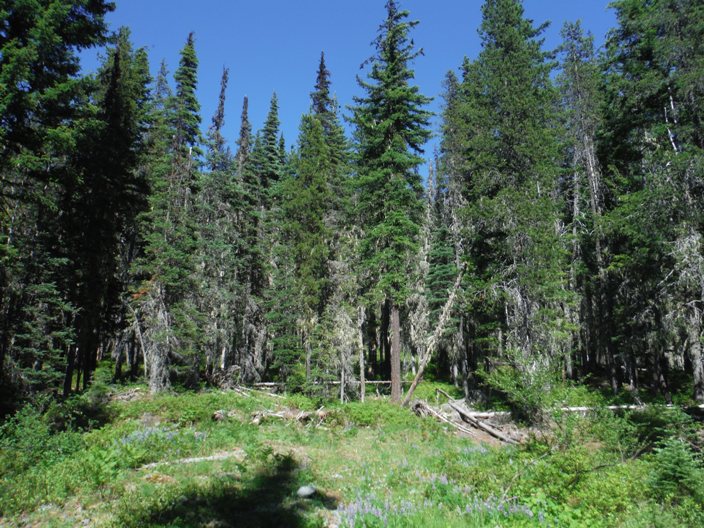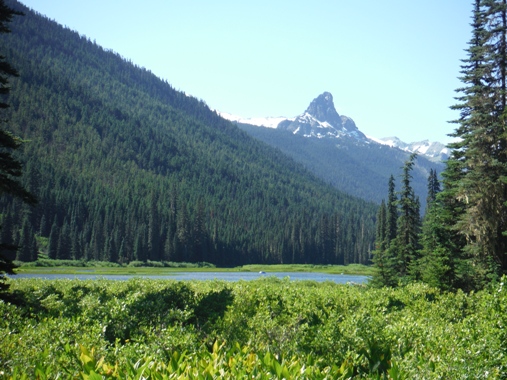 Tucquala Lake and Cathedral Rock
Fish Lake Lookout 1942
Fish Lake Guard Station
Open area in the forest where the parking for the lookout was located
Map to find the Fish Lake Lookout
Looking Southwest - August 16, 1934
Forests have grown up all around the lookout site
Fist step up the stairs of the lookout
Footing
Footing
Start of the road with the road sign on the tree 6231
Tucquala Meadows
Standing at the start of the old road with Tacquala Lake in distance
Anchor
Looking Southeast - August 16, 1934
Looking North - August 16, 1934