Ellis Mountain Lookout Site
The Ellis Mountain Lookout was built on a high ridge 2 miles south of the named Ellis Mountain shown on maps. An L-4 cab was built in 1952 although the Annual report from the Forestry Division said "a replacement 14 x 14 ground house was built" so maybe there was something prior to 1952. Aerial photos in 1952 show the cleared lookout area but no structures. The lookout was removed in 1970.
Elevation: 2,338 feet
Distance: 0.1 miles
Elevation gain: 100 feet
Access: Good gravel roads
Access:
Washington Lookouts
Public roads will get you to the summit ridge almost to the lookout site. Although, a gate has been installed mid-way up the road but it was open during my visit. From Highway 101, go north on Hwy 112 for 2 miles to the Beaver Falls Quarry (on left) and pullout for Beaver Falls (on right). Take the dirt road west avoiding many turns at the start. Follow road to parking area at top (use map). The gravel road is well maintained but could get bumpy at times during the year. From parking area at top, walk behind gate 0.1 miles to the site. The lookout wasn't at the highest point but at the communication station you first reach on the left.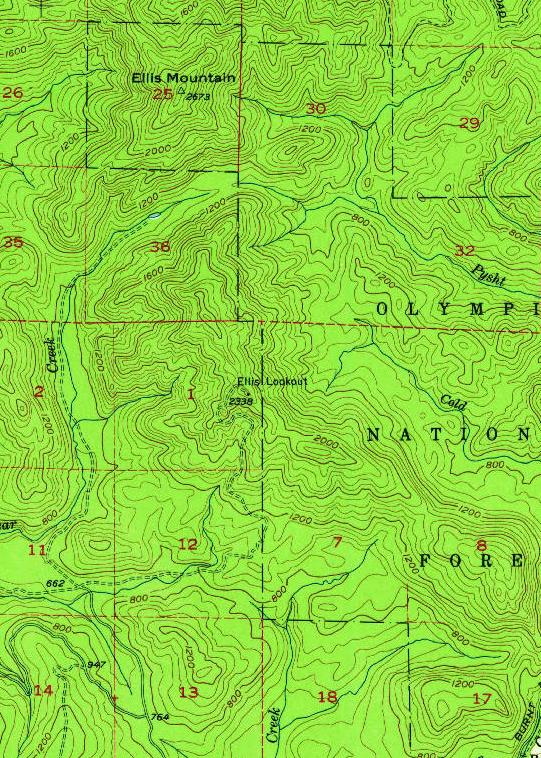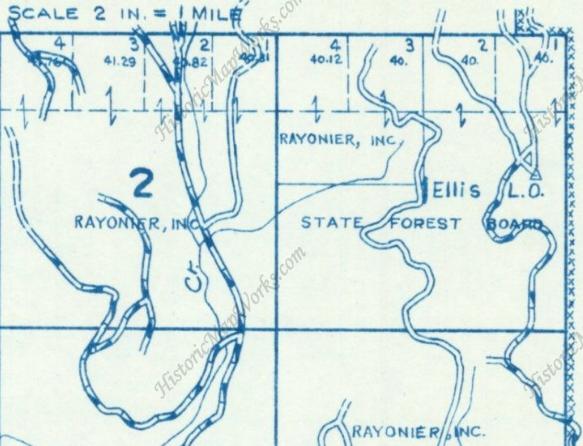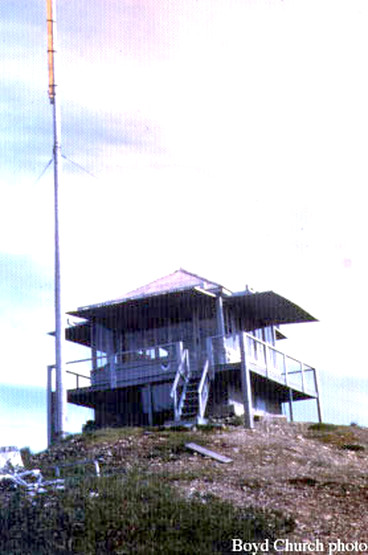 Ellis Mountain Lookout 1960
1970 Metsker Map showing south Ellis Lookout
1957 USGS map shows lookout site. Elevation given at the site is 2338
(The ridge was called Peak 18 on 1942 Metsker Map)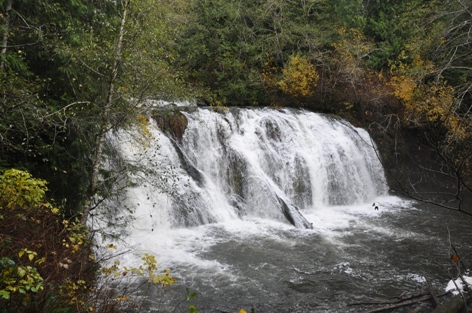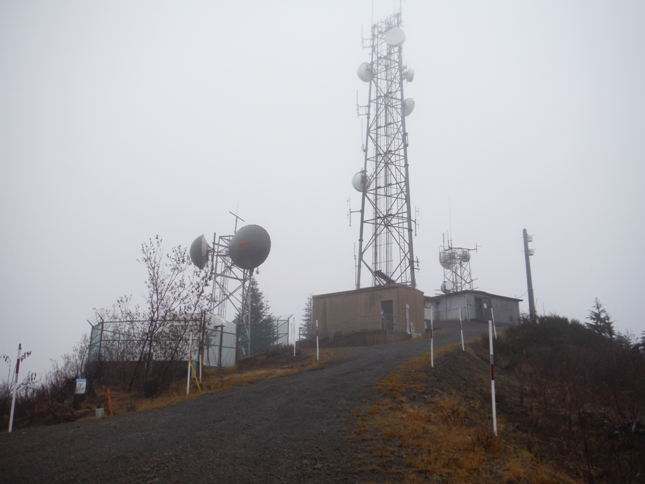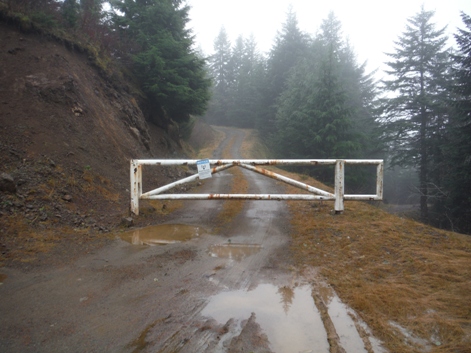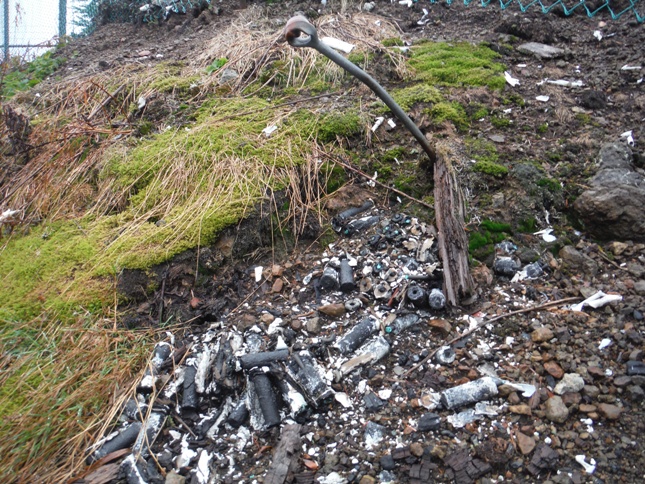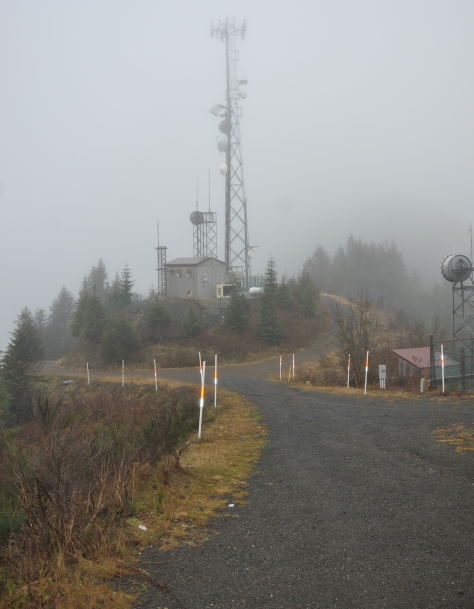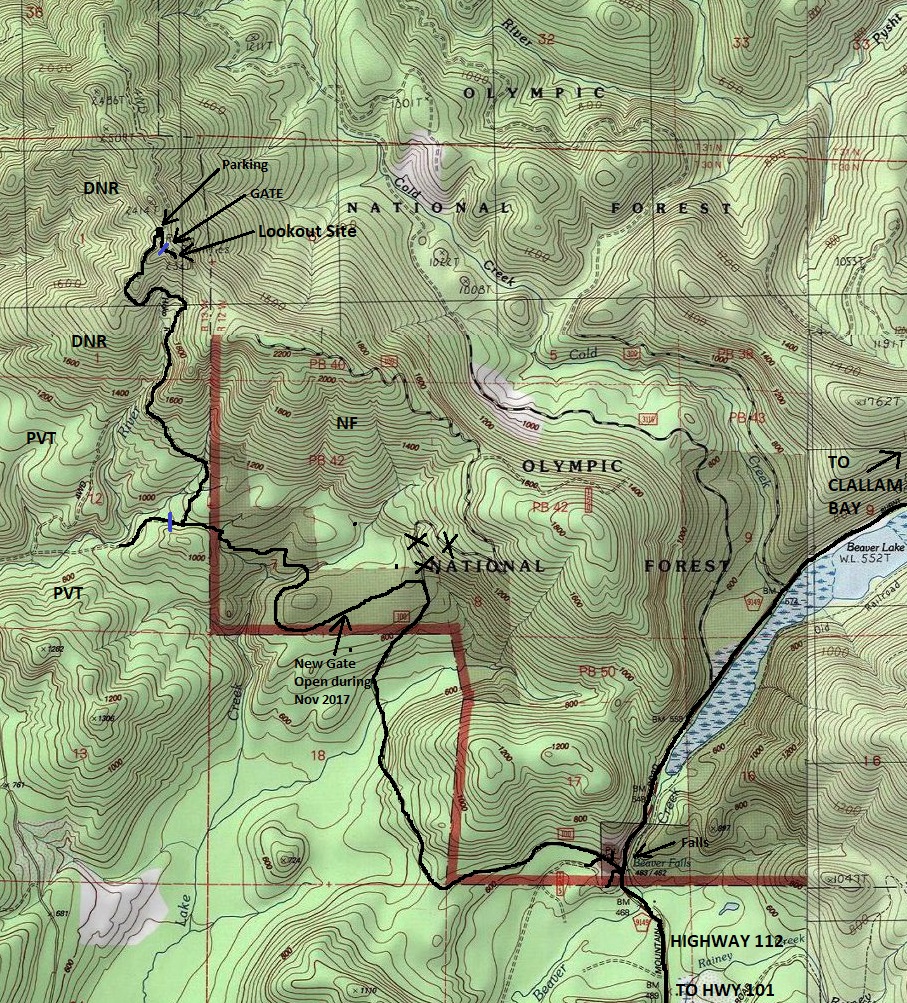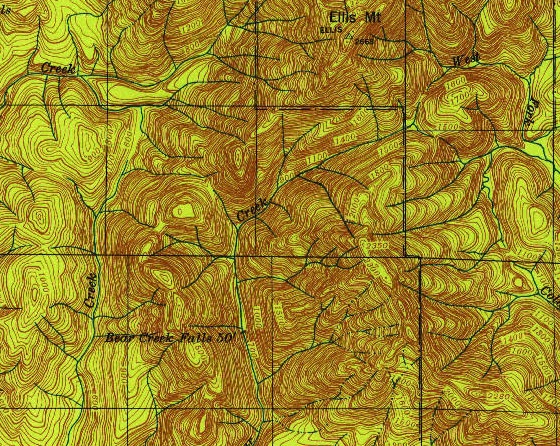 1935 USGS - Named Ellis Mountain got benchmark in 1913
Beaver Falls where you turn off Highway 112
High gate just below lookout site
The communications at the summit
Anchor bolt and battery dump just below fence of lookout site
Lookout site was at this lower knob on the summit