Easton Ridge Lookout Site
Located on a knob on Easton Ridge above Interstate 90, this tower was built in 1934. The following year on October 5, 1935, panorama photos were taken from the roof. The tower was a 40 foot cable-braced wooden tower with an L-4 cab. It was destroyed in 1948.
Access
Take the Lake Easton Exit off I-90. On the north side of the highway, take a right and follow road past the gas station. The road becomes East Sparks Road. Follow to the end where it becomes dirt, then follows the powerlines. Follow under and near powerlines for a few miles avoiding minor roads on the side. Eventually, a left at a Y will start taking you up the ridge. Use the map and good luck. The final short spur to the summit is narrow but not too bad.
Elevation: 3,553 feet
Distance: Drive up
Access: Dirt & gravel road - High Clearance recommended
County: Kittitas
Former Lookouts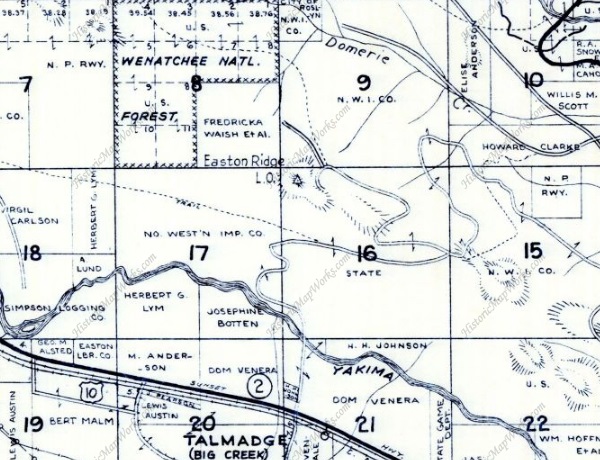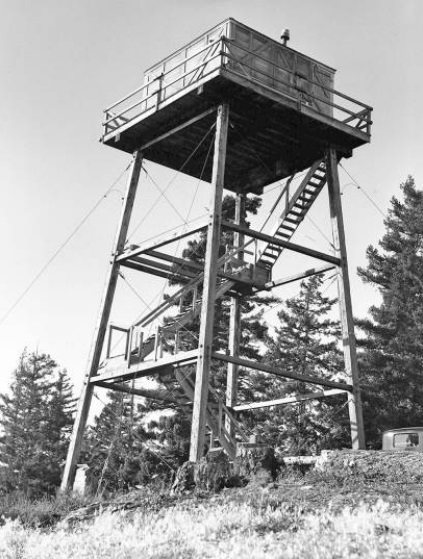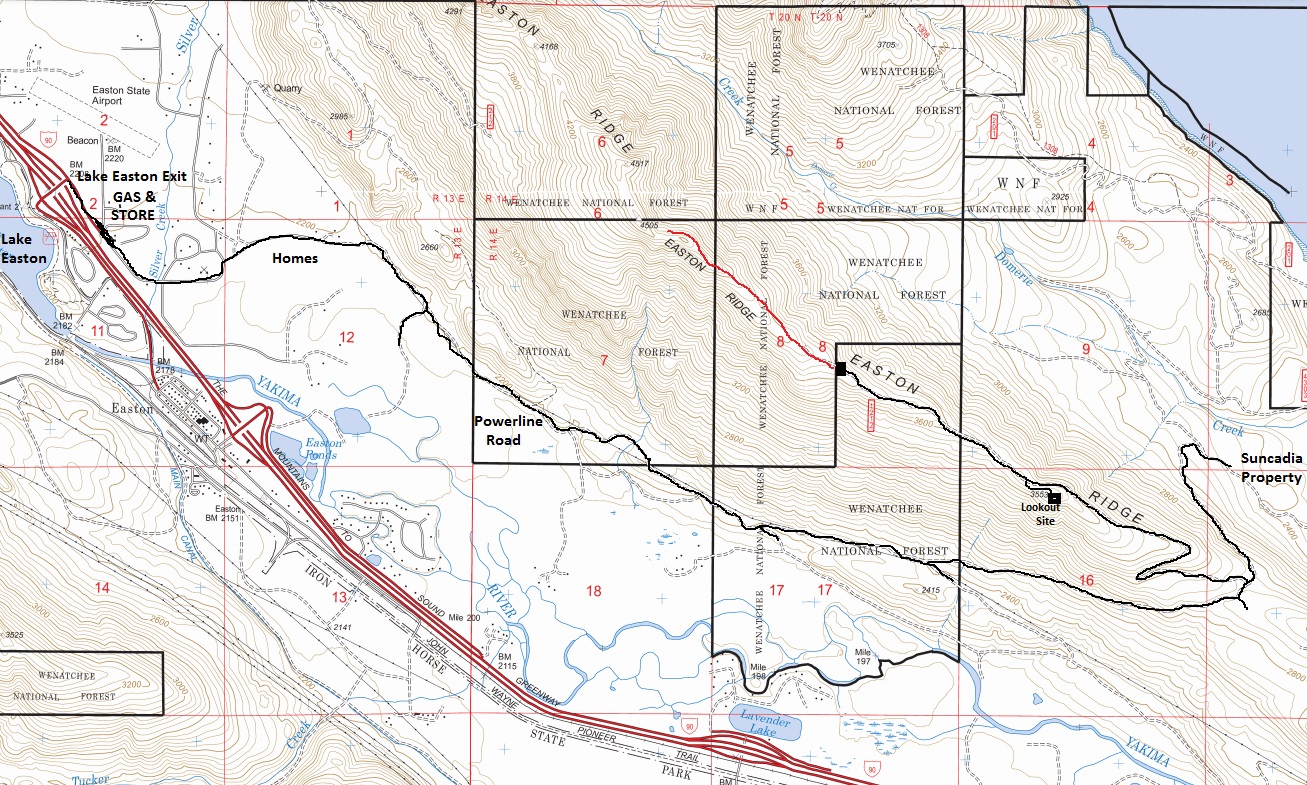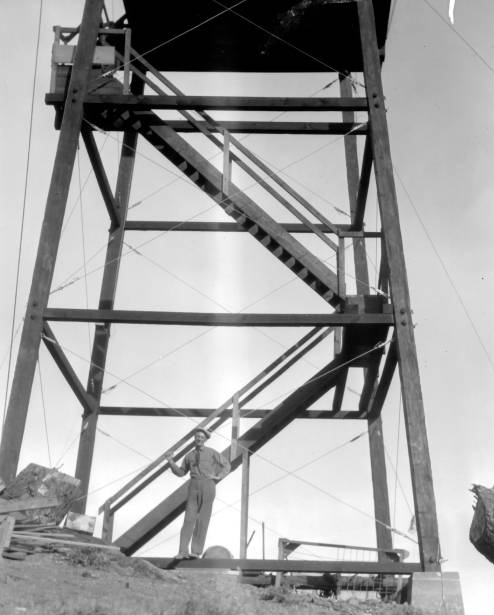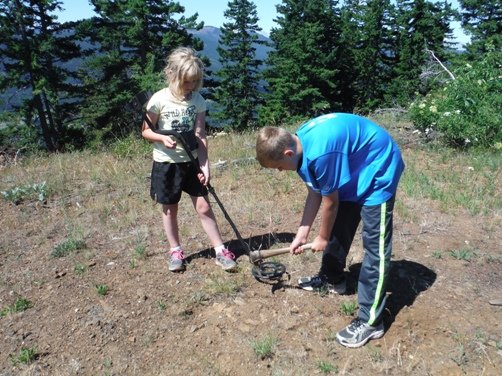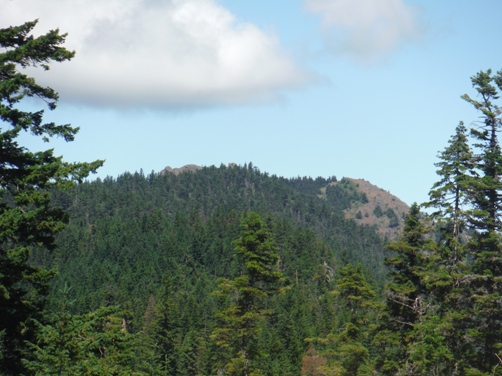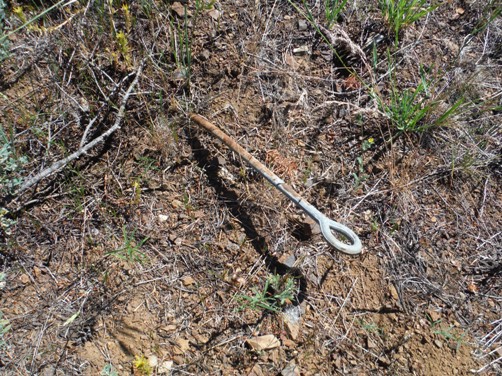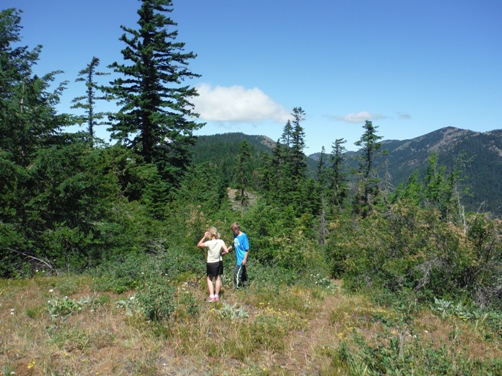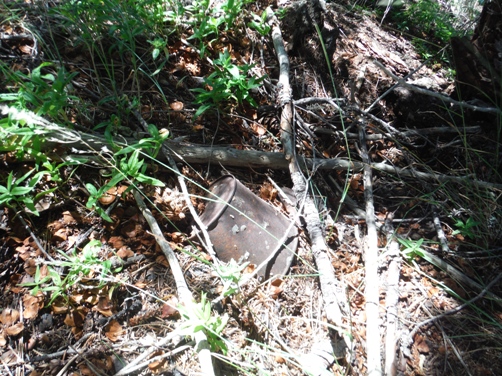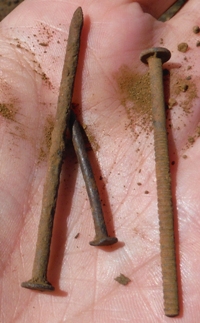 Easton Ridge Lookout 1939
M. Dougherty, September 1935
Looking North - October 5, 1935
Looking Southeast - October 5, 1935
Looking Southeast - 2017
Looking North - 2017
Easton Ridge Lookout in Section 16
Cle Elum Recreation Map 1936
Nails and screws in dirt
Looking to the true summit of Easton Ridge
Drive up
Eye Bolt Anchor
Lots of cans around