The Kresek lookout inventory says this location had a tower in 1949, eventually abandoned. The only document evidence I found was the name Devils Peak Lookout on a 1956 Metsker map. During my visit, I found no evidence of a lookout on the summit. The summit area is rather large and flattish, the new forest on top could be helping to hide any evidence. I didnít see any obvious signs of leveled ground or any old roads leading to the summit area. (Note: The lookout inventory calls this Devils Burn but Devils Burn was another name for the Cascade Creek Lookout).
Elevation: 1,785 (early maps) 1,803 feet (todayís maps)
Access
Washington Lookouts
In recent years, new homes and private gated neighborhoods have blocked the easy ridge access from both the north and south. Only the timberlands from the east are legal and they may require a St. Helens Tree Farm Permit. This is a very difficult location to reach.
Devils Peak Lookout
Devils Peak in 1940, access was from the north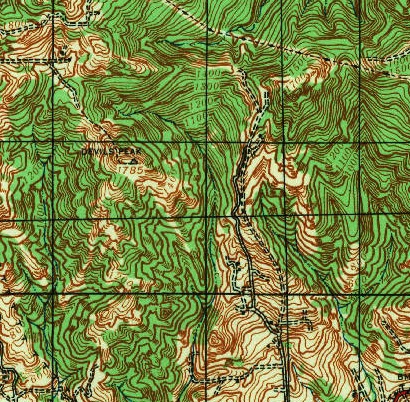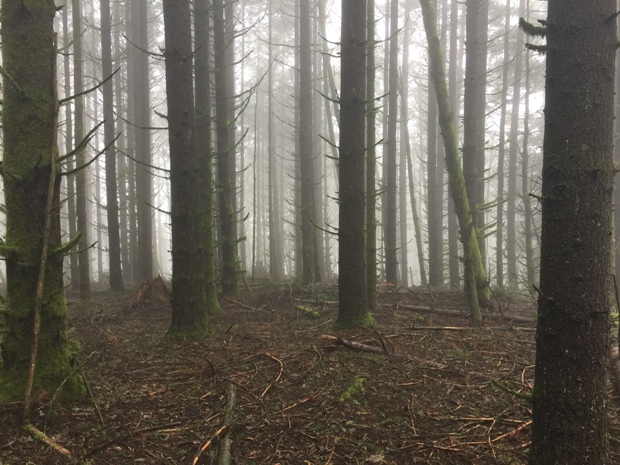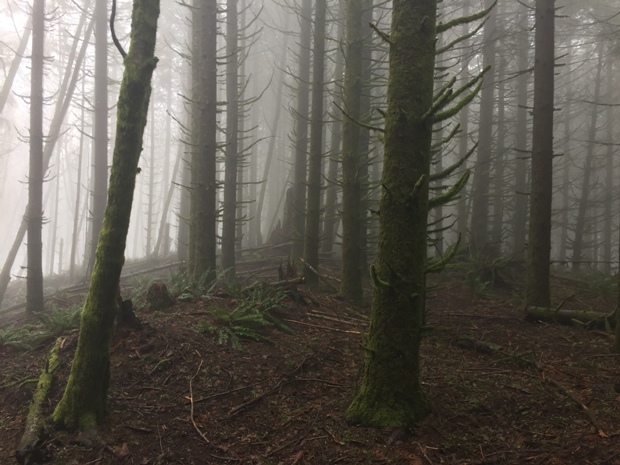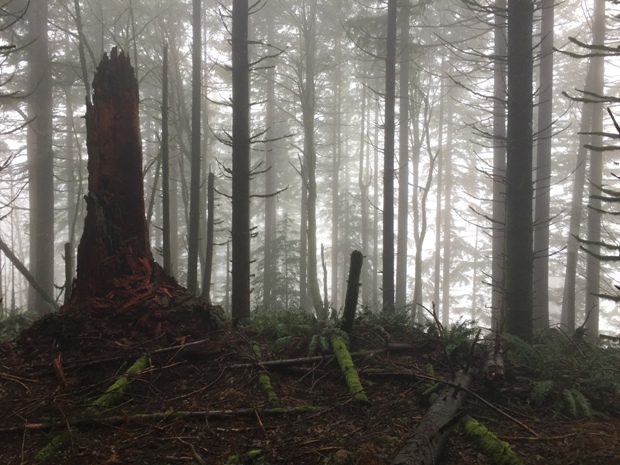 Metsker map 1956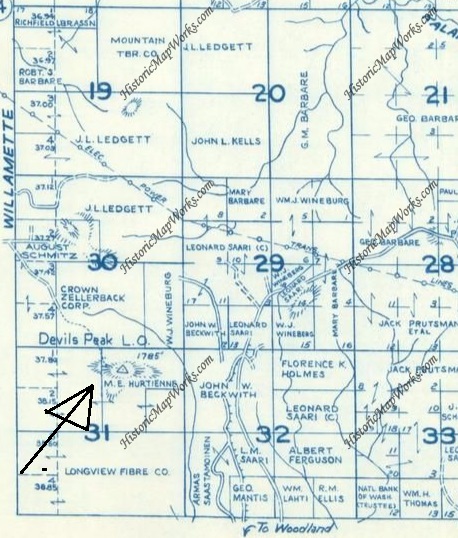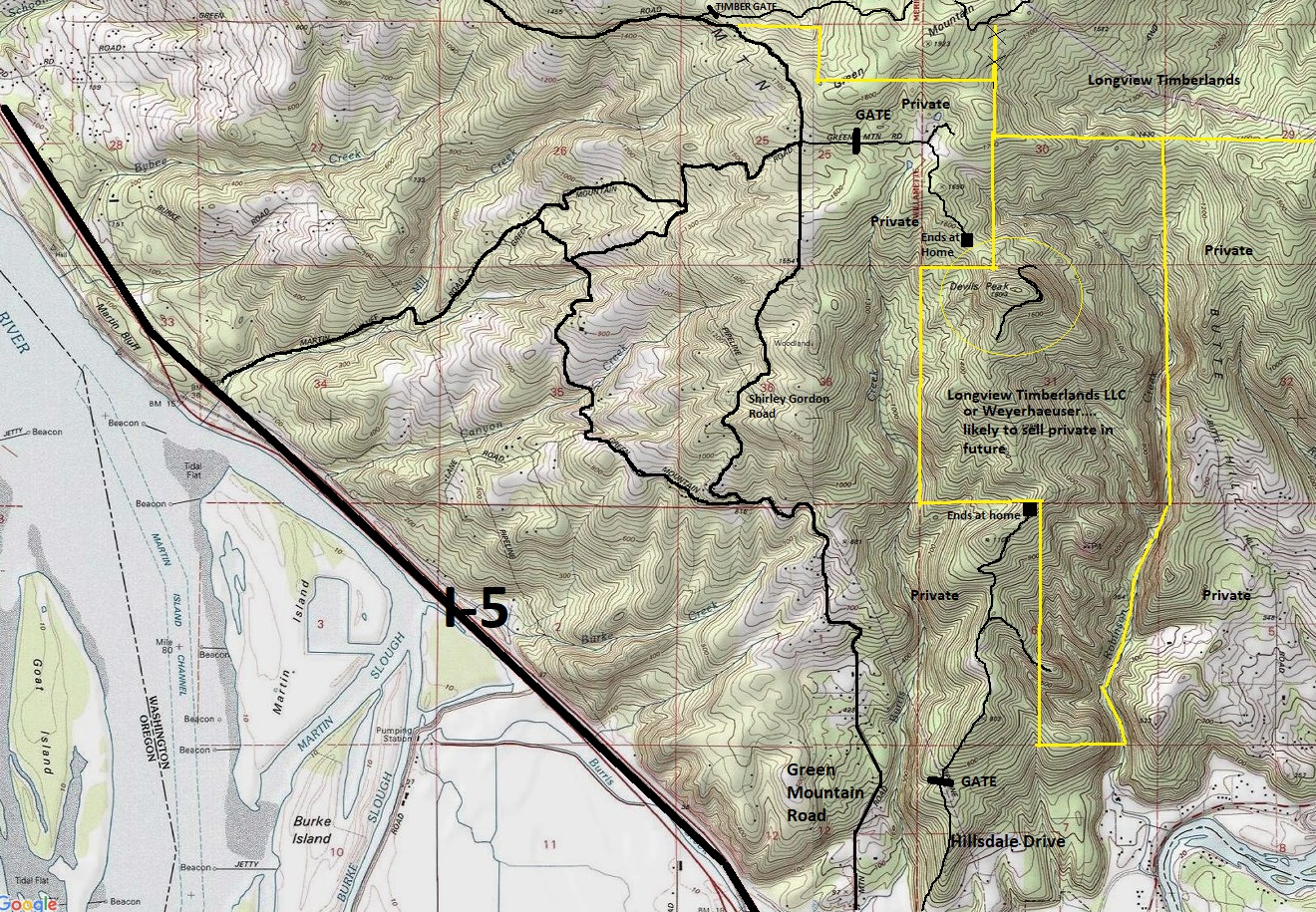 Showing the general area access issues - area and boundaries likely to change as forests are converted to homes and land changes hands often - please don't contact me with your issues with this map
Summit area of Devils Peak
Summit area of Devils Peak