June 8, 1954: "Mr. and Mrs. Jack Reed have returned to the Coyote Look-Out station after Jack's recovery from pneumonia." (The Daily Chronicle)

May 30, 1956: "Mr. and Mrs. Jack Reed have gone to Coyote Mountain, where Mrs. Reed will serve as lookout for the summer." (Centralia Daily Chronicle)
Elevation: 2,870 feet
Legal Access: Longview-St Helens permit needed, then just a drive-up
Other Access: DNR roads from the north get your very close
Coyote Mountain
Former Washington Fire Lookouts
Coyote Mountain is a rounded mountain with few features but it is always named on a map. The Lookout Inventory suggests this was an AWS smokehouse style structure with a platform tower in 1942. I donít show Coyote Mountain as an AWS site so Iím not sure what the history here means. More clear is that in 1955, it was replaced with a 40 foot wooden DNR live-in tower. This was described in the Biennial Report of the Forestry Division as "A standard lookout station consisting of a forty foot tower mounted by a 14x14 foot cabin on top was constructed on Coyote Mountain in Lewis County. The cabin is of the new design developed by the Division of Forestry, are built of plywood and glass with an aluminum roof which overhangs the building to act as a sun shade." The site was abandoned in 1967. It's unclear when each structure was removed.
News articles:
I poked around a bit for the footings but didnít see them. When I was there, I didnít know the lookout was so recent so I didnít search very long. Iím sure they must be up there in fair condition.
Site Visit 2017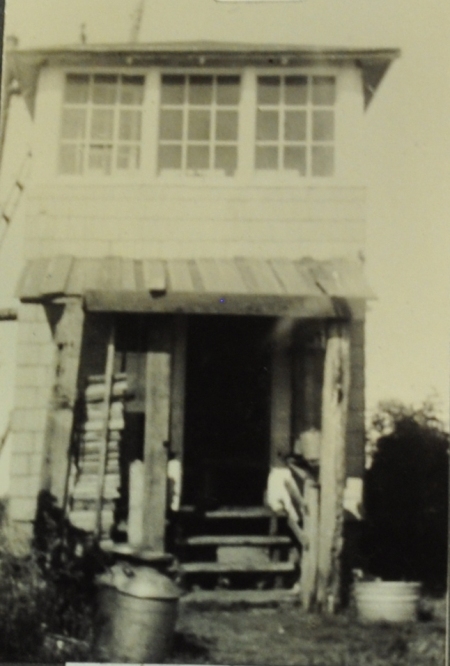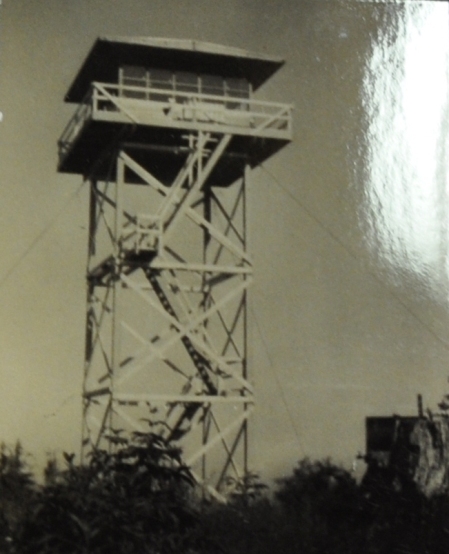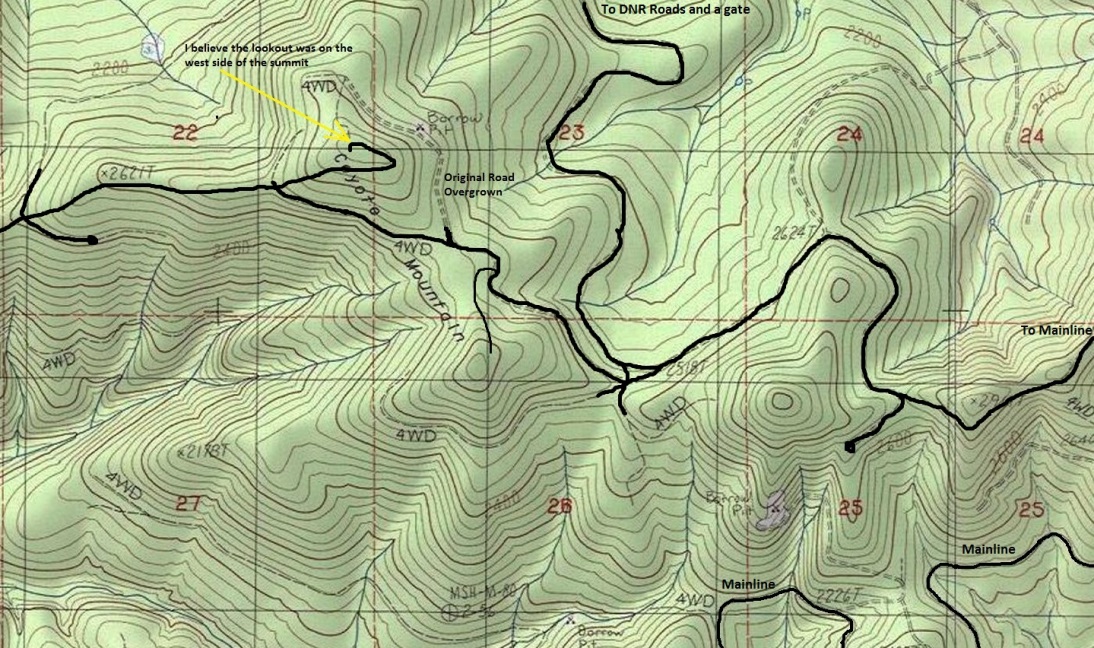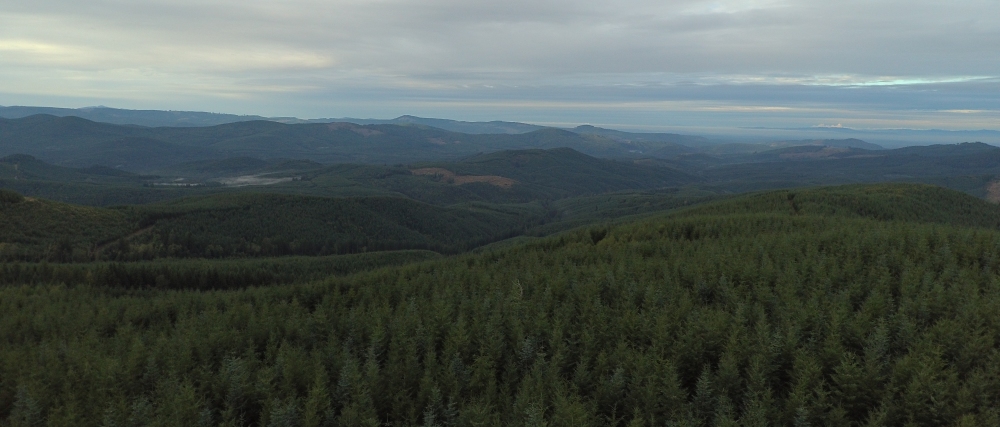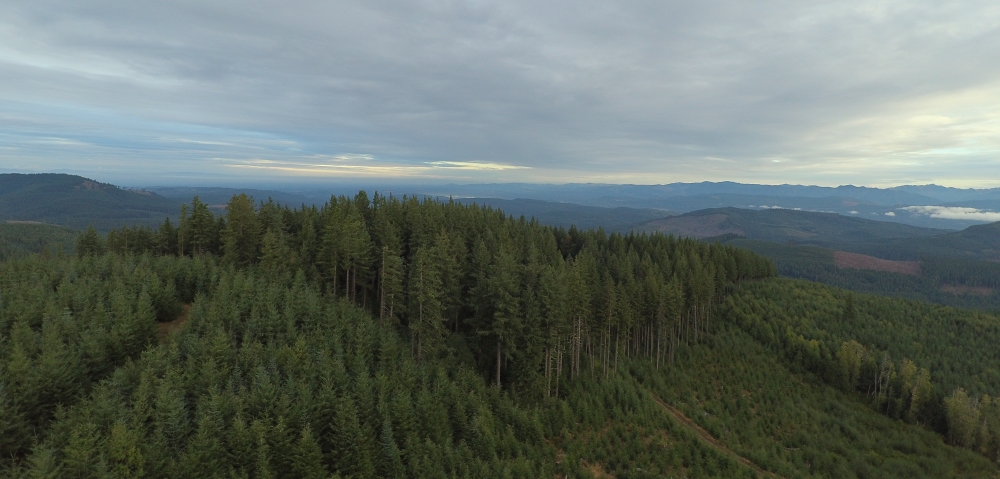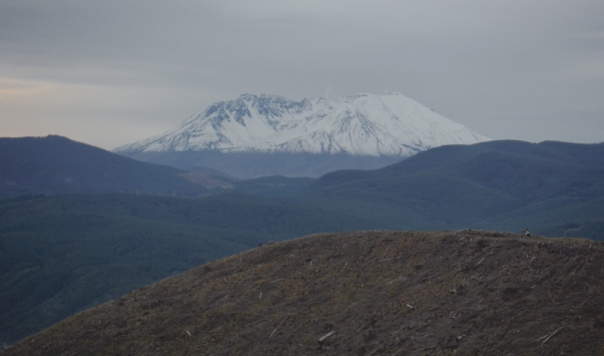 Looking east with Winters Mountain in center and Mt. Rainier center left
Looking southeast with Mount St. Helens on right
Looking southwest
Looking northwest. I believe the lookout was down on the left in the smaller trees. I walked into the mature stand and those are all dropping down the hill.
Images below taken with a drone
Mount St. Helens on the drive up Coyote Mountain

Zoom of Mt. Rainier from ground level at the summit
1955
1955