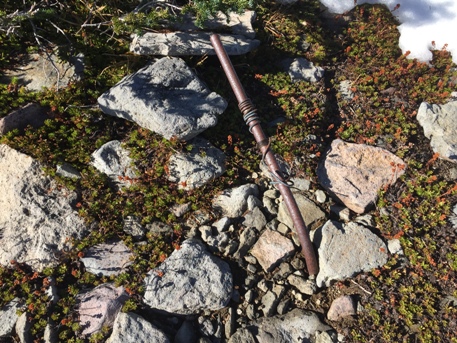 Elevation: 6,718 feet (Not 6,965 as panoramics mistaken)
Colonnade Lookout
Former Washington Fire Lookouts
Not all fire lookouts have a 360 degree view of land prone to fires. Sometimes trees block certain directions, or maybe a higher ridge. For the Colonnade lookout personal, half the view was of the glaciers, cirques and the most rugged terrain imaginable. This was the second lookout built in Mt. Rainier National Park (Anvil Rock lookout was successfully working the south side of Rainier at 9,584 feet.)

Colonnade lookout was a frame cab, on a short tower, constructed in 1929 opening in 1930. It was known as a hard-to-reach, lightning-prone station with a high turnover of personal. By 1941 it was abandoned. A 1949 Mountaineers trip report hints that the structure was standing in 1949. Another source suggests it was destroyed when struck by lightning in the 1950ís. A new lookout was placed down the ridge 1,200 feet in 1948. The view was nearly as good and had less chance of being in the clouds.

News articles in 1930 hint that the original name was not Colonnade but Sunset Lookout. See below:

1930: "A frame lookout station was constructed on the ridge above Sunset Park on the west side of the park." (Report of the Director of the National Park Service)

June 20, 1930: "Frank Slagle has a job with the forest service for the summer at Sunset lookout station." (The Chehalis Bee-Nugget)
From Sunset Park lookout, just follow the amazing ridge up. The old trail still exists in places and is easy to follow with or without the trail.
Access
1949 Mountaineers Trip Report: Mt. Rainier from the West by George R. Senner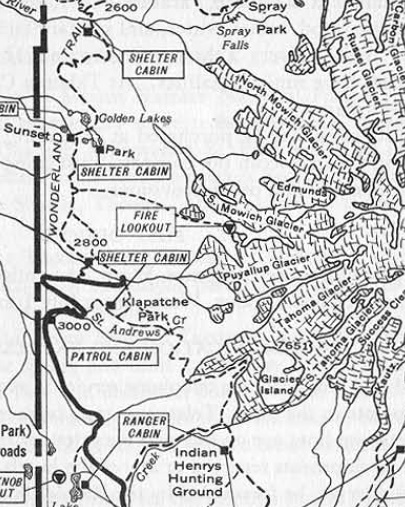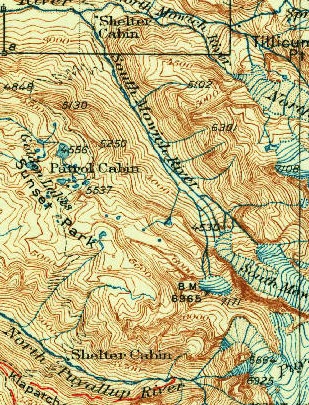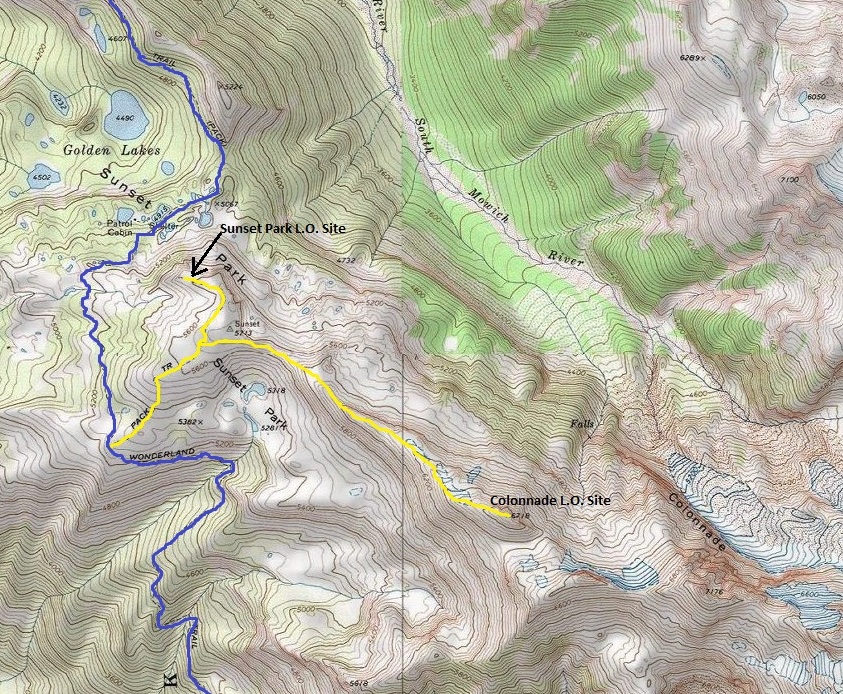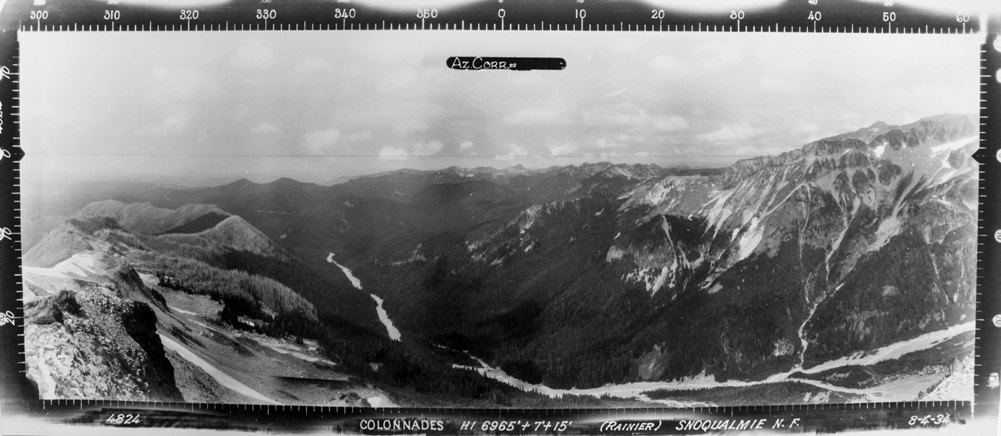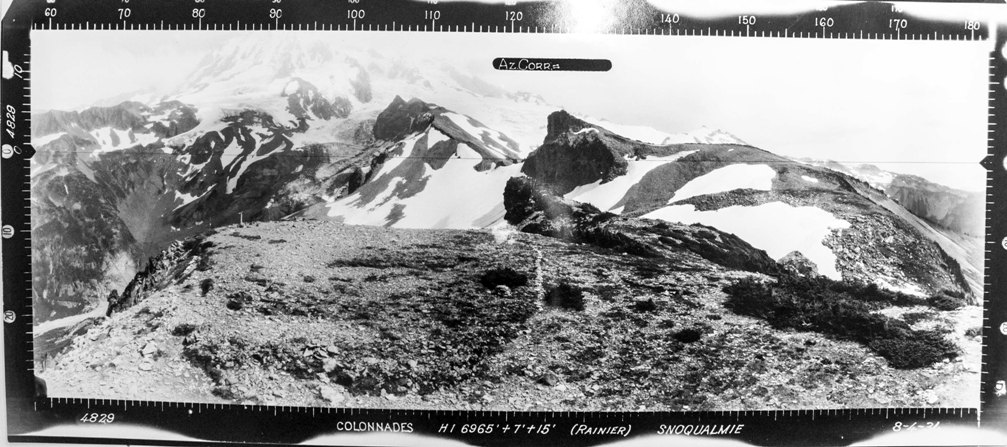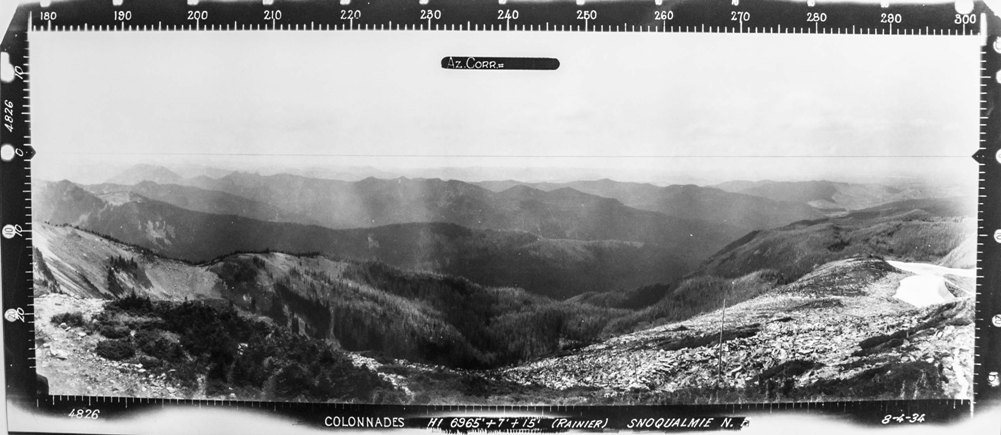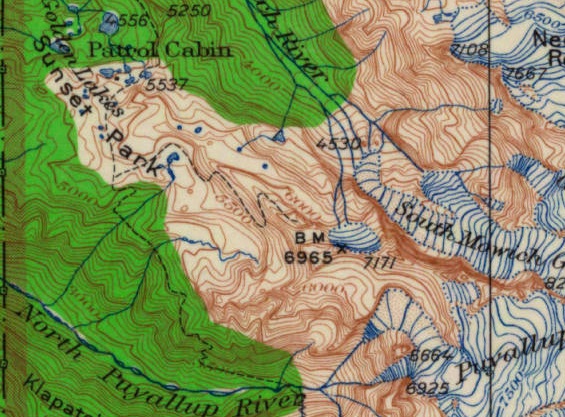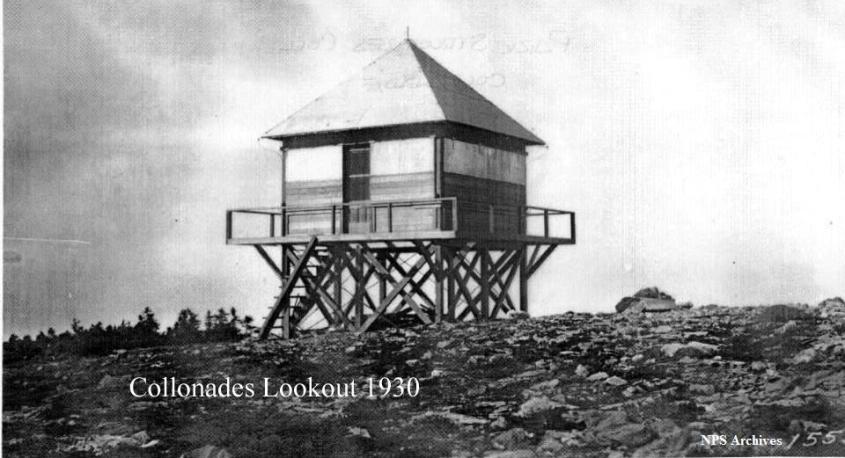 View Southeast 1934
View Southeast 2017
View North 1934
View North 2017
View Southwest 2017
View Southwest 1934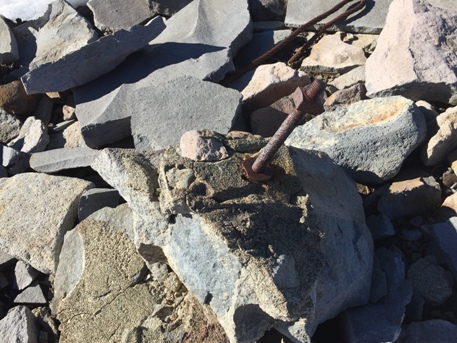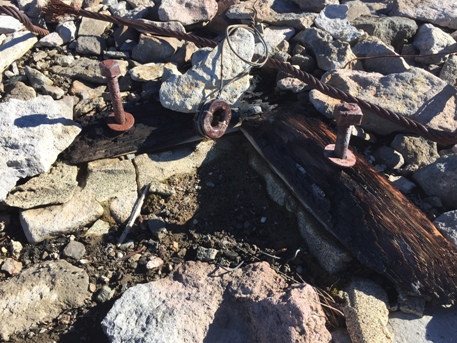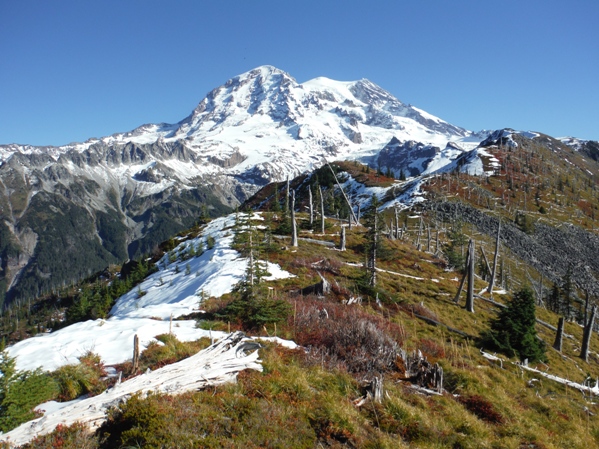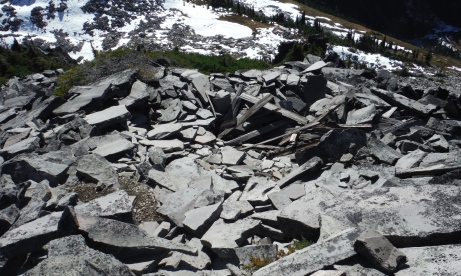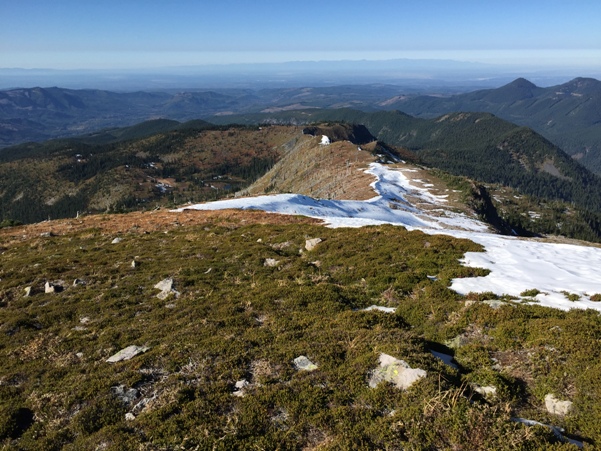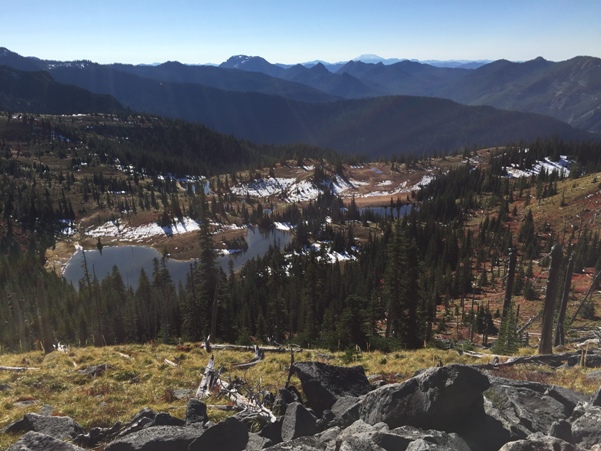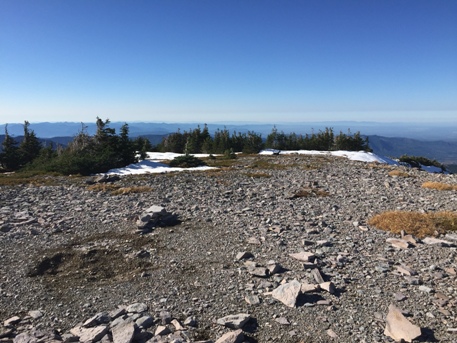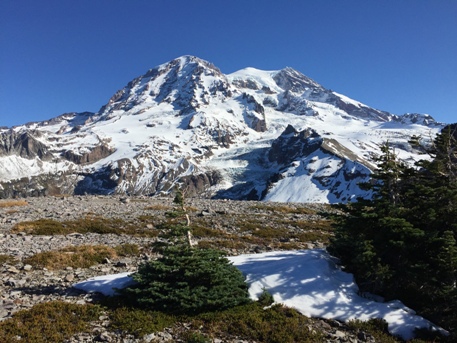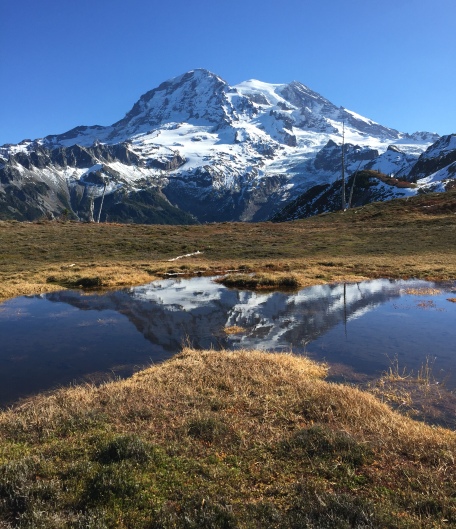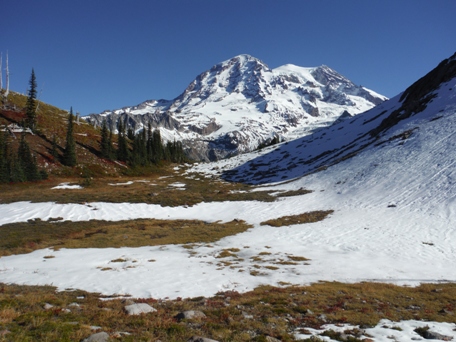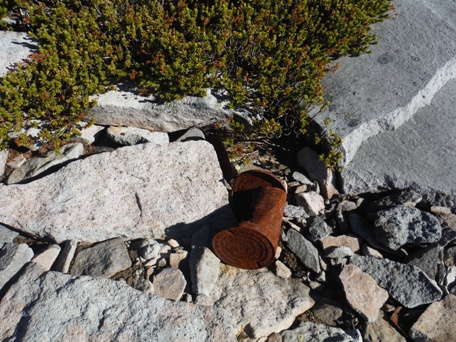 In the 1950s and 1960s the trail was on maps, note it goes to knob before the 6965 benchmark.
Hiking the ridge looking back to the Puget Sound lowlands
The upper (more scenic) lakes of Sunset Park
Hiking the ridge to lookout site (on right of picture).
Near the sunset benchmark
Hiking the ridge
Rainier from the footing area of the lookout site
At 6718, the lookout site was down at the first patch of snow.
Lots of cans in the rocks and hiding below the rocks below site
Former outhouse area, hole and wood boards still surround it
Three above pictures of remnents at the site
1928 map shows benchmark 6965. The survey team in 1934 labeled it as this elevation and many since, but that is the next bump on the ridge.
Old park map showing the Colonnade Lookout