Clover Springs Lookout Site
Fire Lookouts of Washington
Access:
Numerous access points off Hwy 410. I took the exit to Boulder Cave. After 0.3 miles of paved road, turn left on FR 1706. This road is good for nearly 9 miles to a location marked on my map. From there, it gets rougher and cars with less clearance will not enjoy, although it might be possible to drive. (use map provided) Many car camping spots are available in route to the summit. From the final parking area, hike an old blocked road up a steep hillside (to the right of a Jeep road). The lookout site is on a high point on the right but not exactly the highest point in the area.

No images have been found (yet) of the Clover Springs Lookout. It is reported in the Lookout Inventory as an L-5 cab built in the 1930's, removed in 1960. I have seen other sources claiming it was just a tent and firefinder only. Based on the concrete at the summit and pieces scattered down the hill, lots of nails and glass scattered, I'm pretty sure the L-5 cab existed. The panoramic pictures in 1936 indicate no structure or improvements so the building came after 1936. It's close proximity with the lookout on Little Bald Mountain suggest Clover Springs was likely used as a patrol point for some time before construction of the building.
Elevation: 6,431 feet
Hiking Distance: 5 Minutes 150 feet of gain
Access: Rough rocks and trenches can form, high clearance best
Other History:
Clover Springs was once a camp along the old Nile Ridge Trail, connecting the Nile Post Office to Goose Prairie. Tom Fife, a local prospector and homesteader at Goose Prairie, knew this site well before roads entered this area. Hindoo John's horse was found wandering here after John, a well known sheepherder and questionable prospector, was killed in the Hindoo drainage on August 2, 1896. This is also the rumored campground of Zokseye, legendary Native American and miner.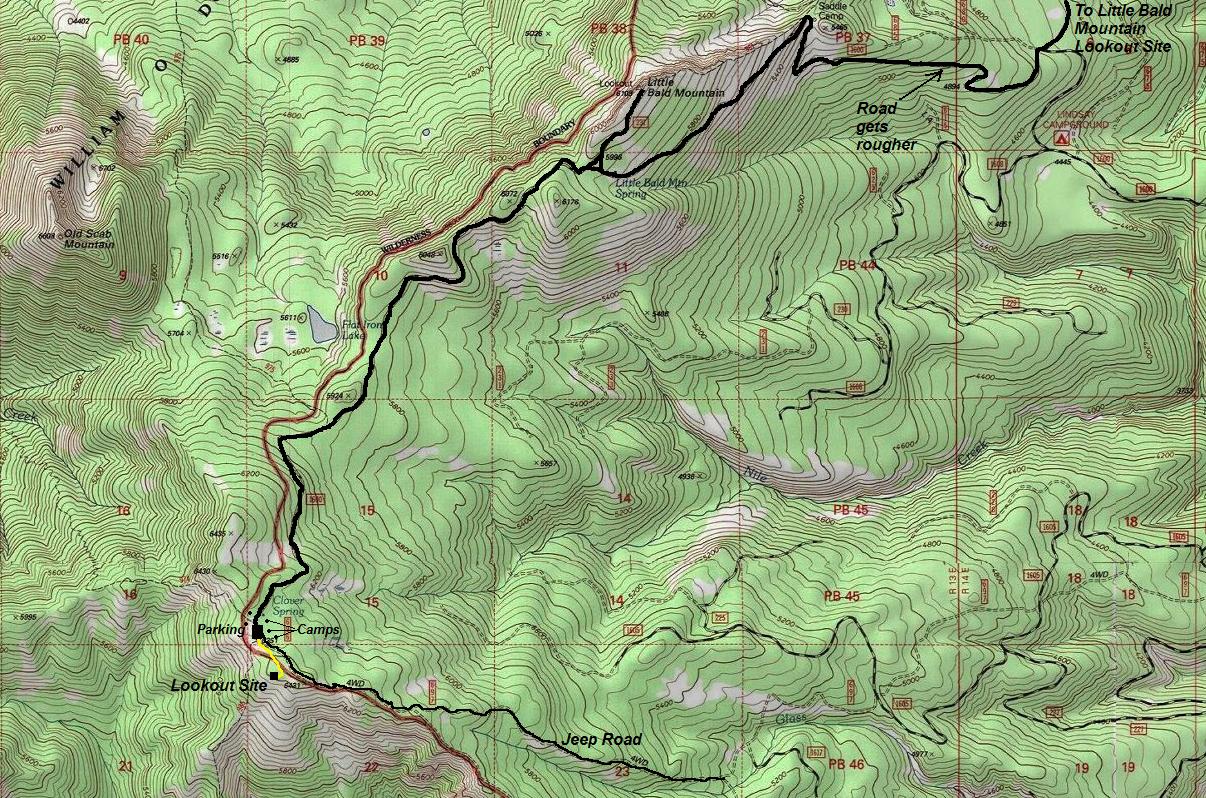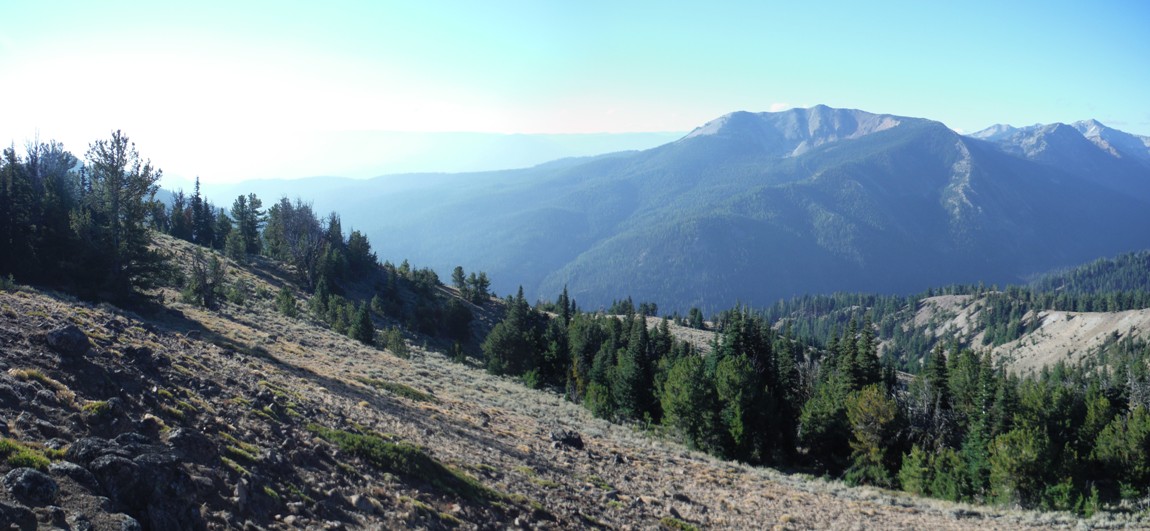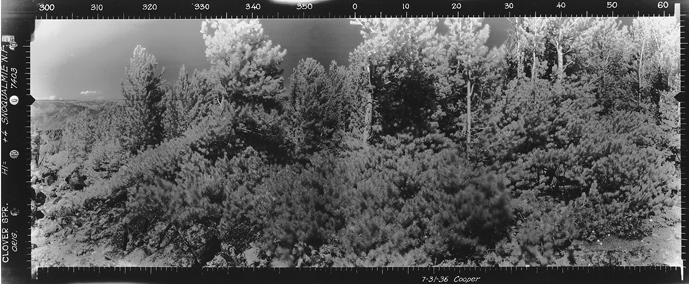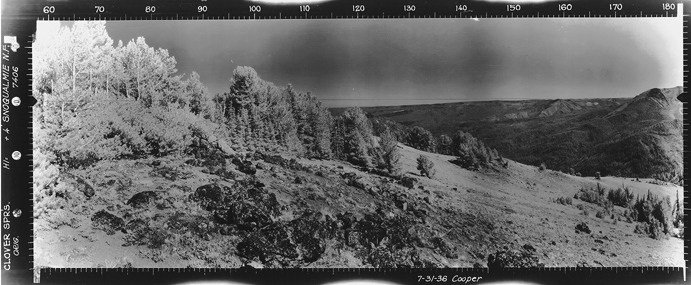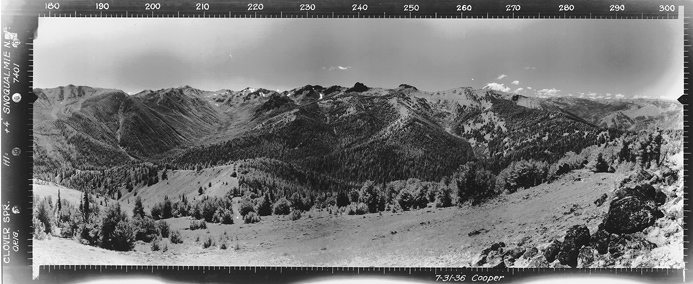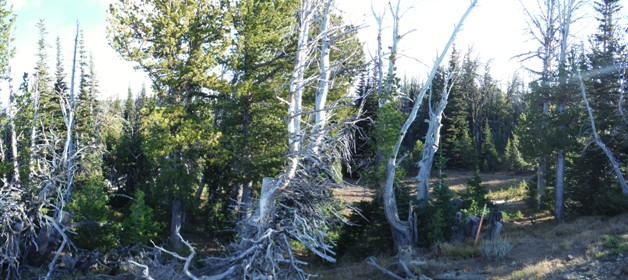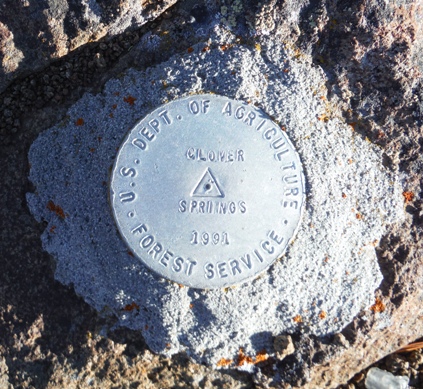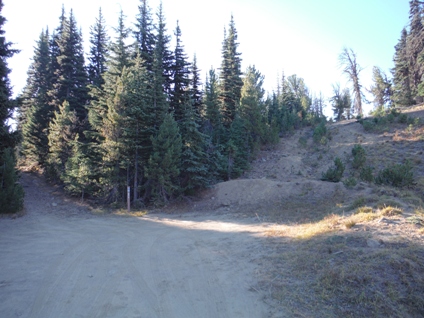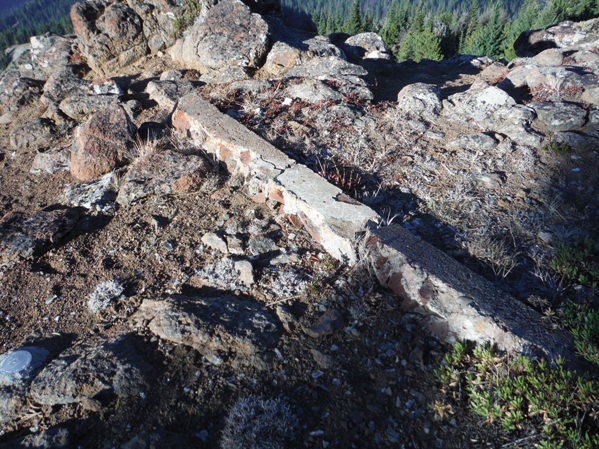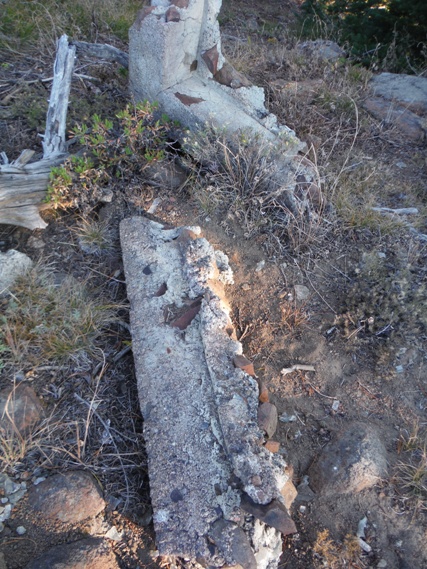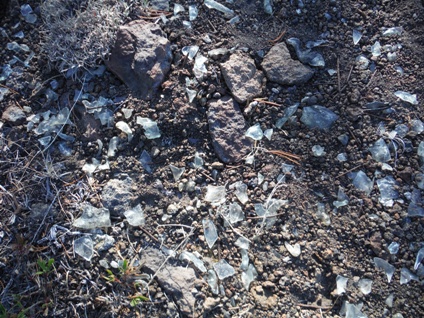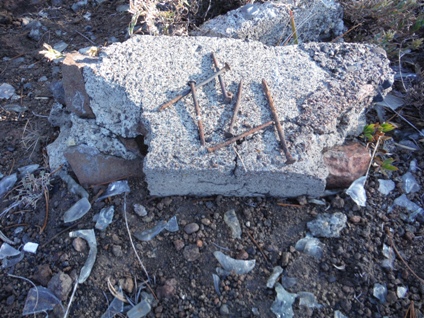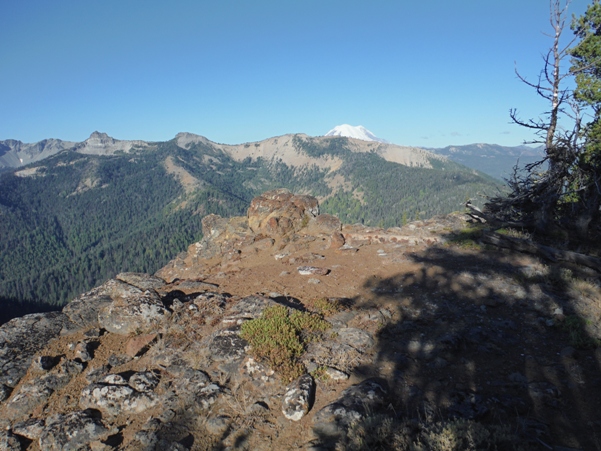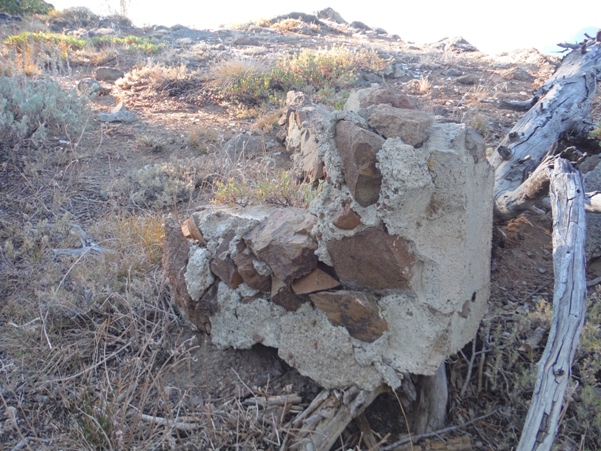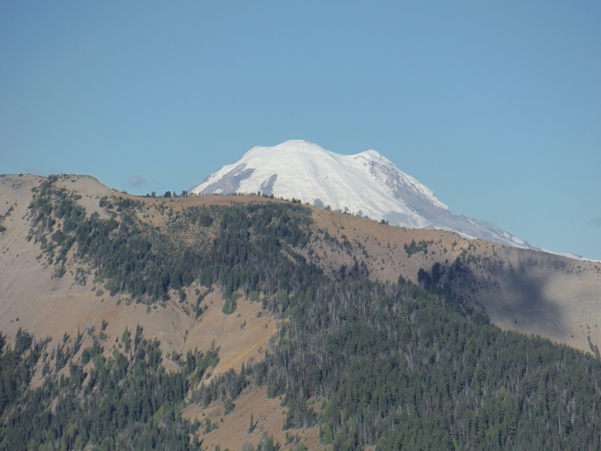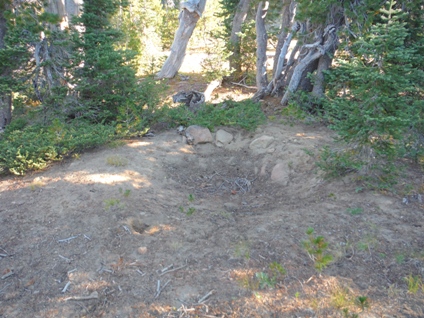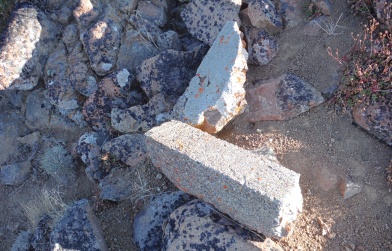 Looking North 2016
Looking North 7-31-1936
Looking Southwest 2016
Looking Southwest 7-31-1936
Looking Southeast 7-31-1936
Looking Southeast 2016
Parking area. Jeep road on left, route to lookout site on right
Nails and concrete
Melted Glass
Concrete with timber impressions
Newer benchmark
Garbage pit or outhouse location
More concrete
Location of the lookout
Mount Rainier
Foundation