Elevation: 2,500ish feet
Distance & Elevation: Drive-up
Access: Longview-St Helens permit needed, then just a drive-up
Cascade Creek/Devils Burn
Former Washington Fire Lookouts
The lookout inventory says this site was used in the 1940s and was a 15 foot stump with an 8x8 foot cab on top. There was also an Adirondack shelter. Clearly from the summit this was a lower elevation lookout designed for when logging operations were going on in the region. The old logging railroads were in clear view from the summit. How long used is unknown. The summit was used in later years as a rock pit so it is likely any evidence left behind is long gone. There has been at least one harvest as well.

On 1960 & 1975 Metsker Maps, this location is shown as being called Devils Burn Lookout. There is a Devils Creek nearby as well. (Side note: The lookout inventory shows Devils Peak just north of Woodland on I-5 being called Devils Burn, but I see no evidence showing Devils Peak being called Devils Burn. In fact, the only maps I found with a name call that one Devils Peak Lookout.)

There is also a possibility that Cascade Creek was also called Winters Lookout. Cascade Creek is located just below Winters Mountain and an image that matches the description was found in the Washington History Archives. This mystery image of Winters was taken by Lt. Webster who also took images of other Weyerhaeuser timberlands lookouts on this tree farm. I think it is possible they just labeled it Winters for the proximity of the mountain (as has been done by the archives before). I did check the summit of Winters Mountain but found nothing to work with.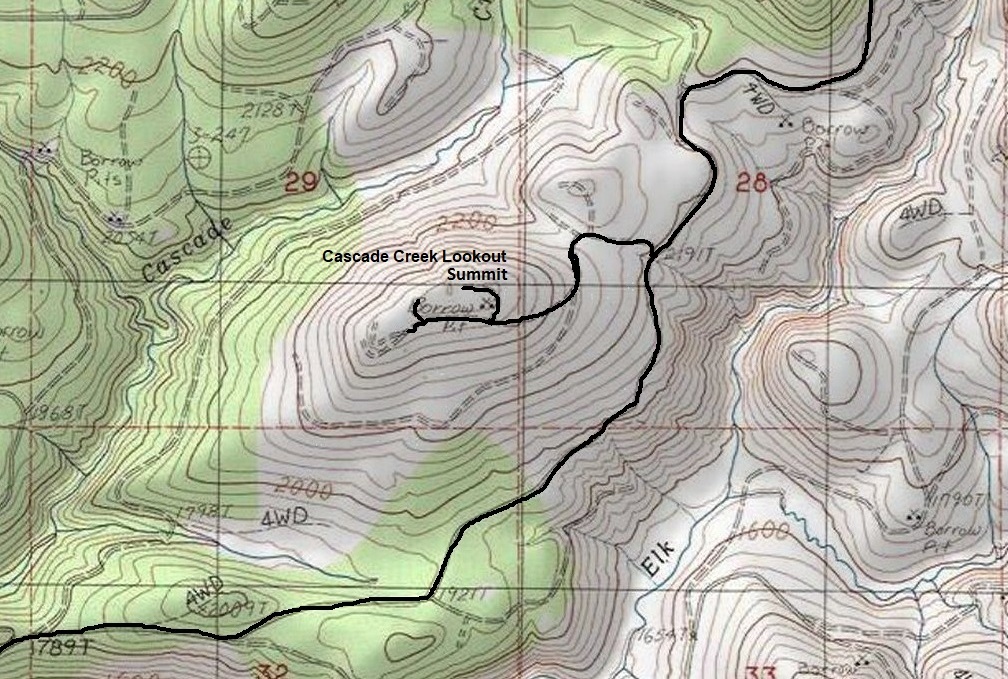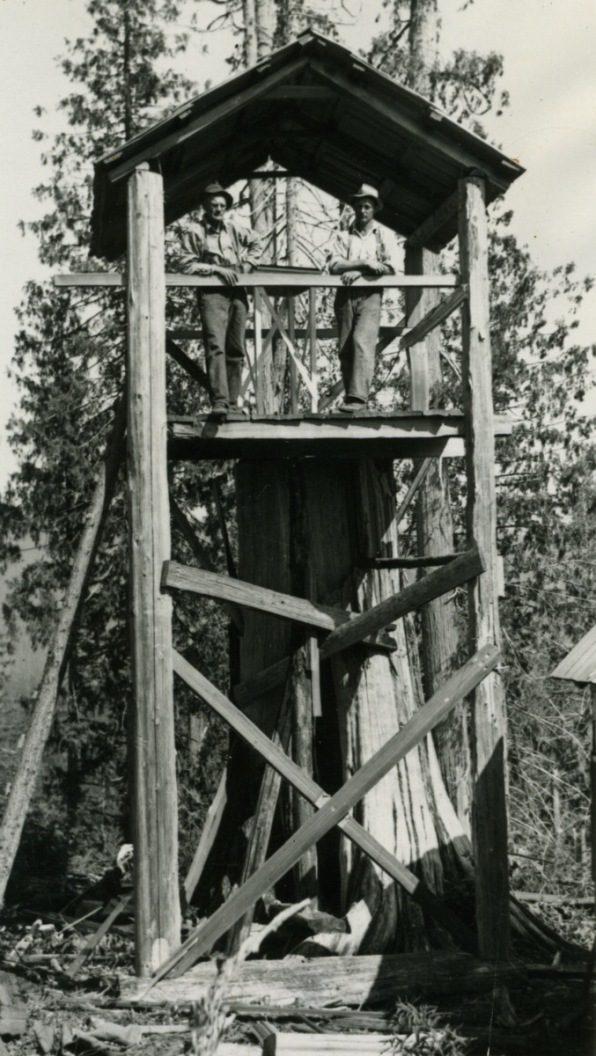 Cascade Creek - Devils Burn from a road on Winters Mountain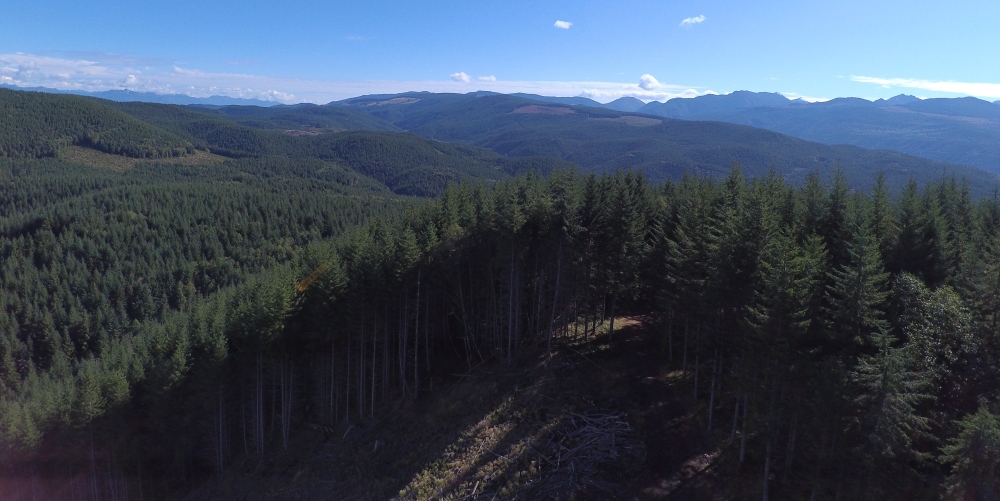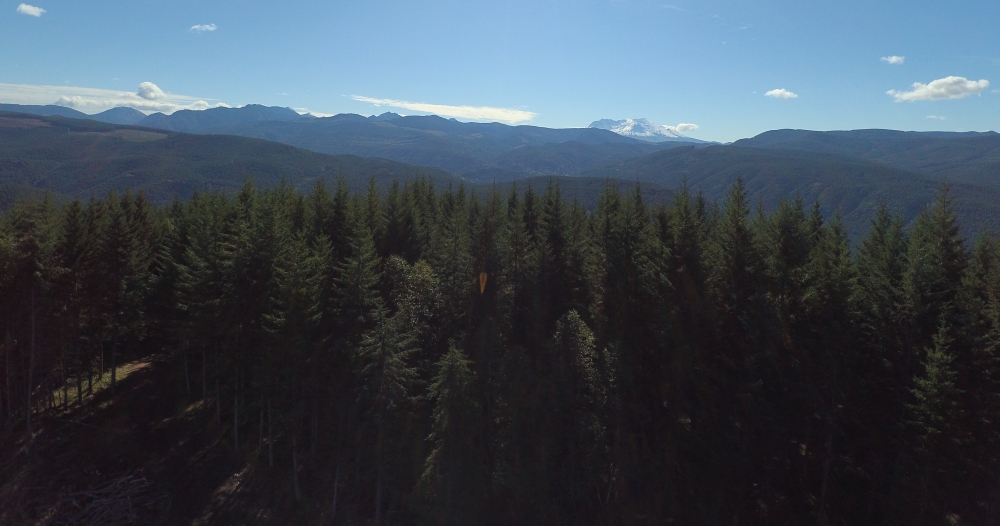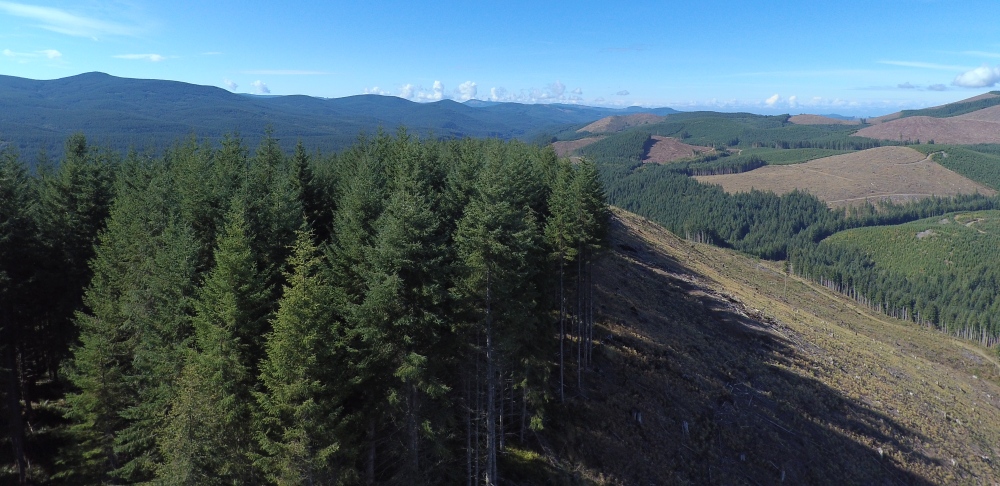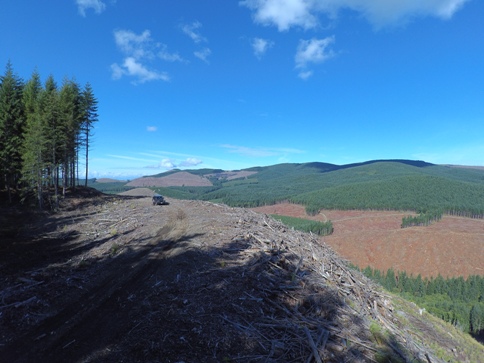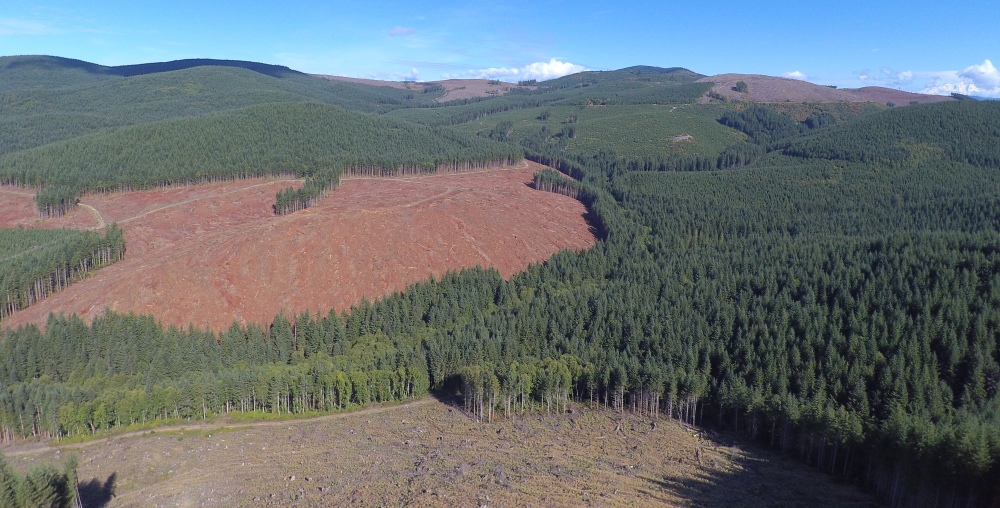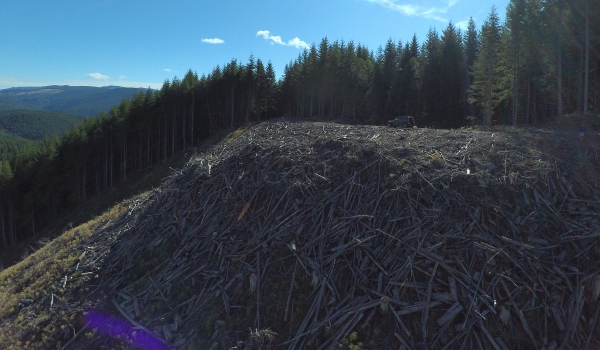 Summit of Cascade Creek/Devils Burn
View to the east
View to the south
View to the west
View to the north with Winters Mountain in center-right
Checking around the highest points - old borrow pit full of water
1960 Metsker Map showing location as Devils Burn L.O.
1975 Metsker Map showing location as Devils Burn L.O.
The unknown image labeled Winters Lookout that matches the description of this lookout