Blue Mountain is one of the first foothill mountains with enough rise and prominence to attract the interest of outdoor enthusiasts. The summit isnít very special but views along the way can be good. The former lookout site on the west ridge has a long history but finding the exact spot is difficult. I walked past the site 4 times without finding anything but I believe without snow, the footings could be found (buried under a large amount of sticker bushes). I will go back without snow to confirm exact spot.
Elevation: 2,787 feet
Distance: 6 mile
Elevation gain: 2,000 feet
Access: Paved
Access
Washington Lookouts
With a starting point at just 800 feet, this route is likely snow free the first few miles in winter. In Sultan on Highway 2, take the signed Sultan Basin Road for 6.3 miles to a gated road on the left side.
Blue Mountain Lookout Site
History
In 1936 an 84 foot treated timber tower was constructed by S & P and CCC crews. A ground house was also built for living. The lookout man at this station had to pack his supplies up approximately one mile of trail with a grade of 30 percent in places. In 1940, the Washington Forest Fire Association used a bulldozer to build the final mile to the lookout site as a cat road. In 1942 & 1943, the site was used by the AWS and a 12x20 garage may have been built. The tower was destroyed in 1969.


Route
Follow the map provided; there are numerous side roads and more each timber sale.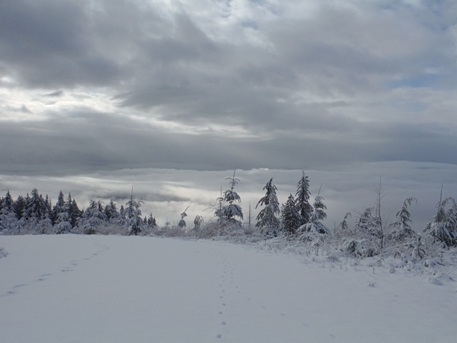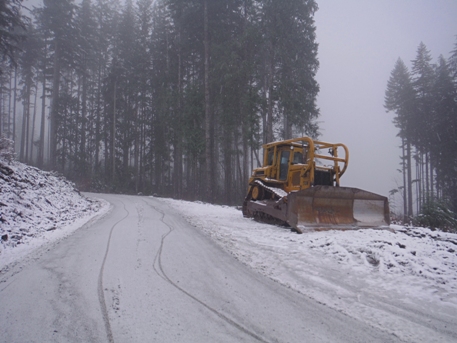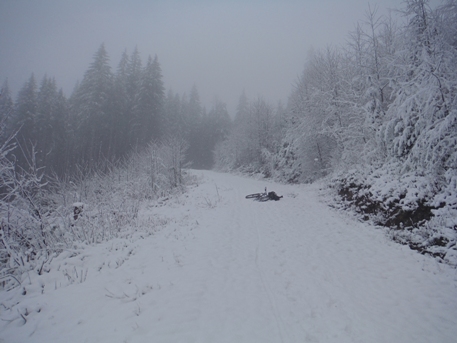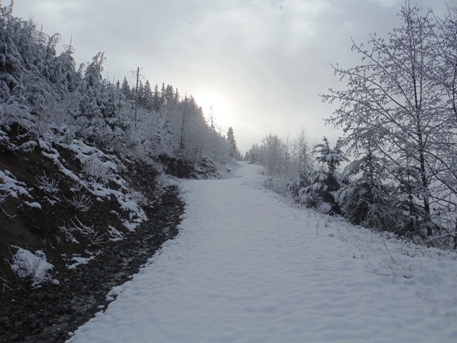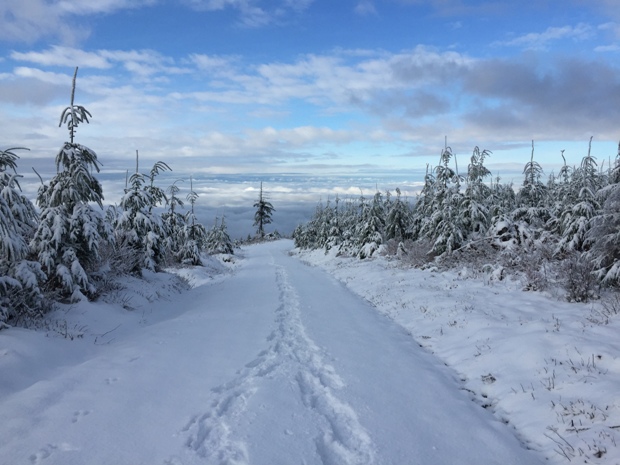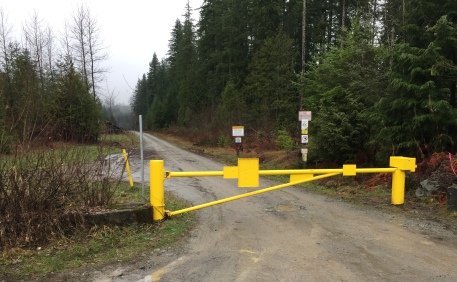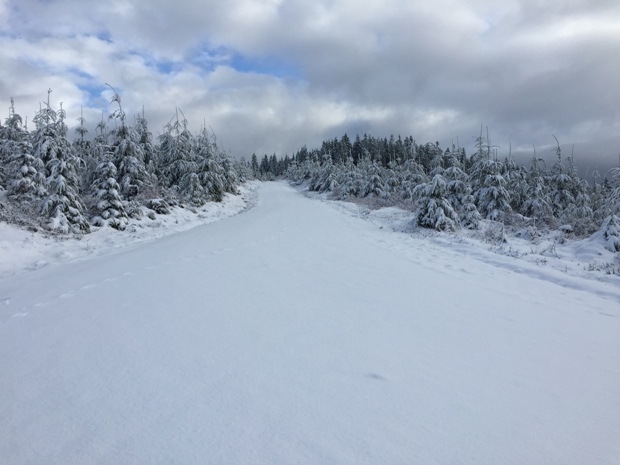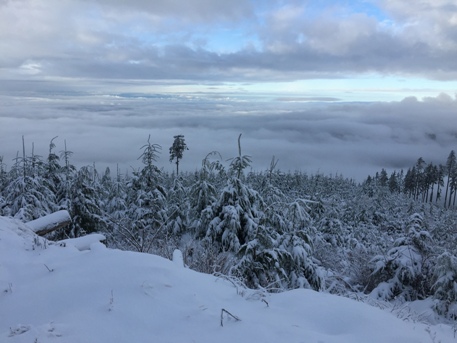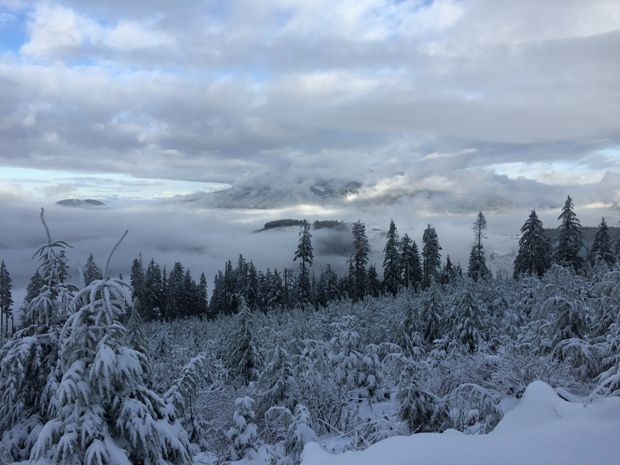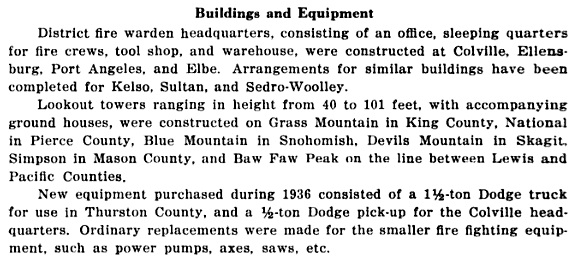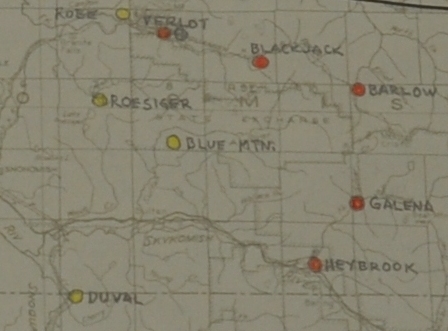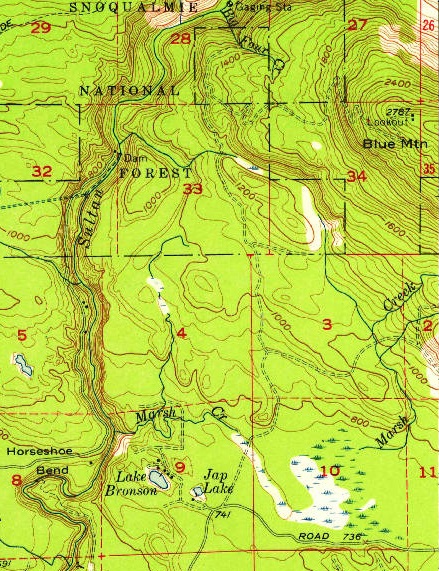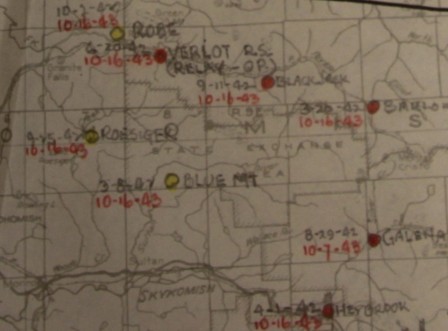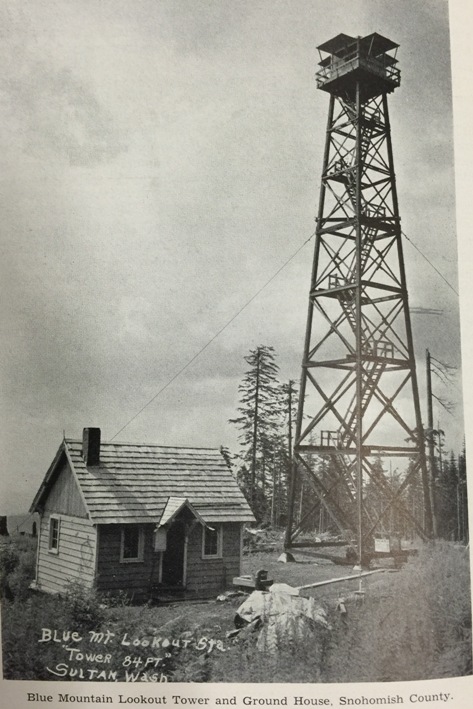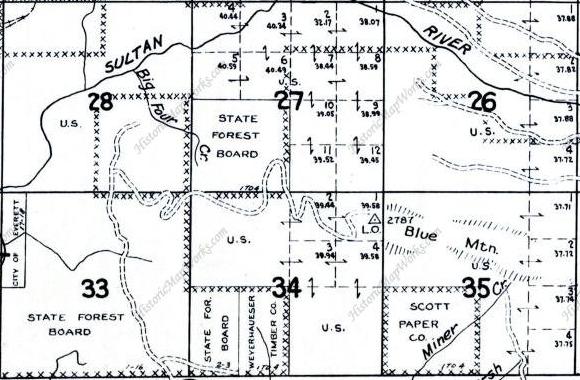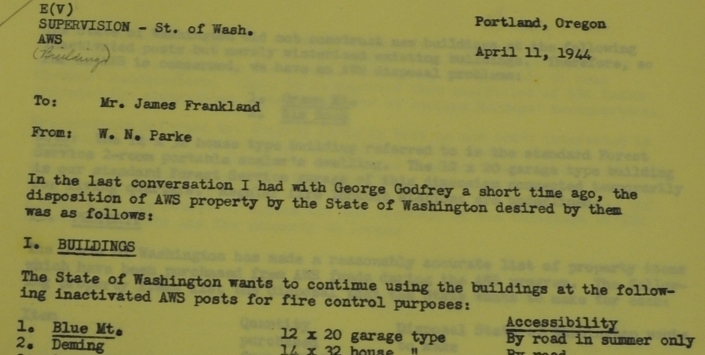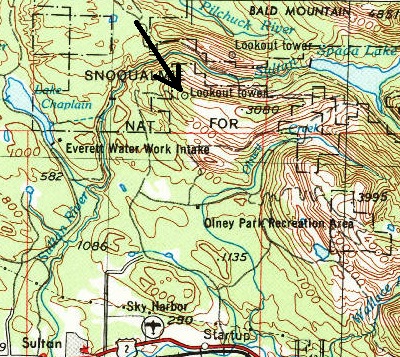 Gate off the Sultan Basin Road
Video of trip at:
1957 USGS
1956 USGS (1958 update)
Looking west from near the lookout site
Mount Pilchuck from near the lookout site
Views south between cloud layers
Lookout site was along this segment of road
Dozer
Views
1960 Metsker
AWS map
AWS map with dates
AWS accessibility in 1942
State of Washington wants to retain the garage built with AWS funds
Location of Blue Mountain AWS
AWS observers
Communications
Area of lookout site today