Big Creek Lookout Site (Blowout Mtn Quad 1)
Big Creek is on of those sites located to view a specific area, not an entire region. Located on a knoll at the end of a ridge, today it is forested and well hidden from the nearby hiking trail. In 1931, an L-4 cab was built. The phone line came in the year prior. It was gone by 1955.

Ron Kemnow found this article in the Bothell Citizen on September 9, 1936: "Clare Moyer returned home Tuesday, after spending the past two months working for the U.S. Forest Service as a forest-fire lookout. He was located at Big Creek Lookout and with the exception of one small fire, reports a very quiet season. He plans to go to school this winter and continue working for the Forest Service next season."

Access
This is a lot of driving on Forest Roads but for now, it is what is required. From I-90 at exit 62 (signed Stampede Pass), drive three miles toward Stampede Pass to FR 41. Turn left, following FR 41 for 10 miles until reaching the junction with FR 4110. After several more miles on 4110, reach the pass that divides the drainages of Log Creek and Big Creek (a 5 way intersection). Take a right and start climbing. The road will have large waterbars and near the end, is very steep and rocky (use trailhead road map).
Elevation: 5,368 feet
Distance: Under a mile
Elevation gain: 600 feet
Access: Good gravel until last mile
Kittitas County
Route
Former Lookouts
The trail starts up an abandoned spur road but quickly reaches the old-growth forest and becomes a nice trail. At the last switchback before reaching the ridgeline, go right into the forest and within a few minutes of uphill, you will find yourself at the old lookout site. For good views, when you go back to the trail, continue up to the highpoint (5 minutes) at 5,495 feet (Blowout Mtn Quad 1). You may even spot a few phone insulators along the way since the phone line went up toward Blowout Mountain and the PCT.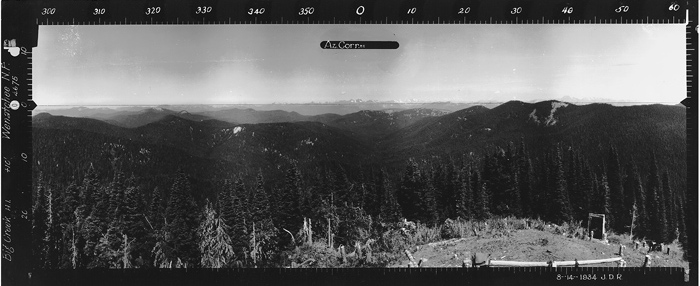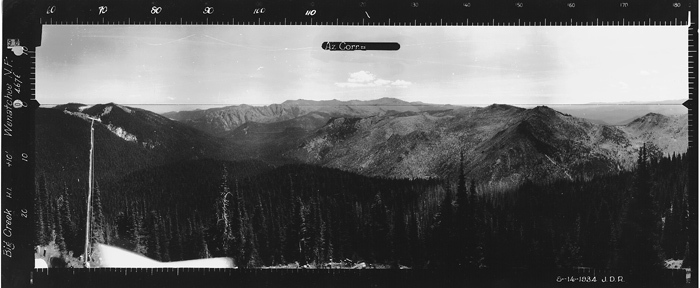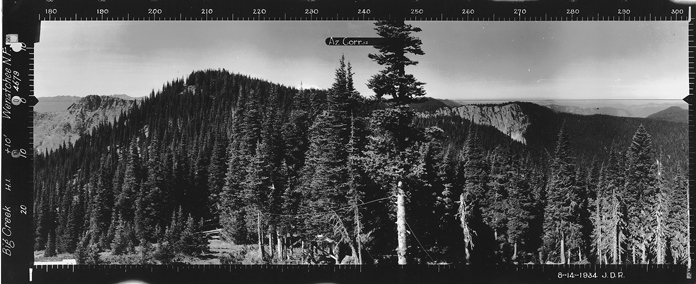 Looking Southeast - August 14, 1934
Looking North - August 14, 1934
Looking Southwest - August 14, 1934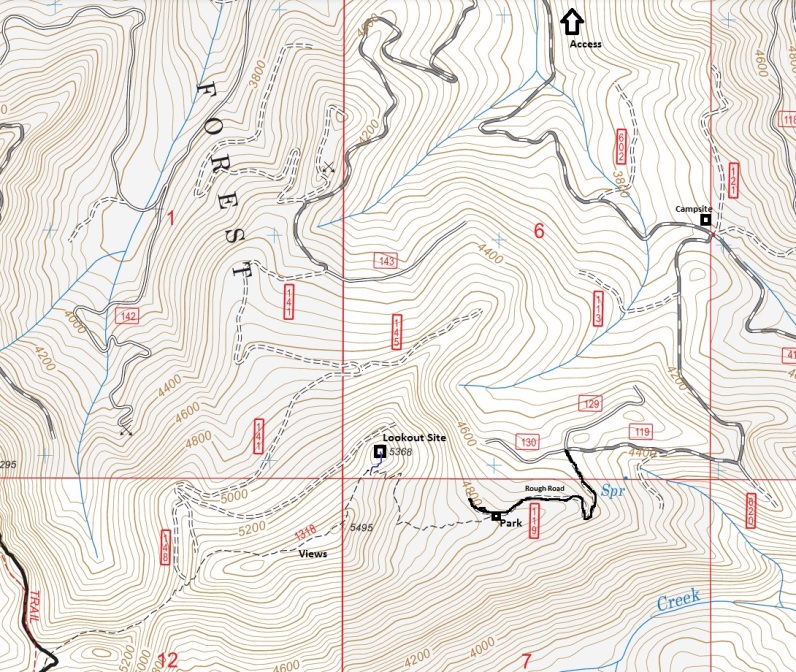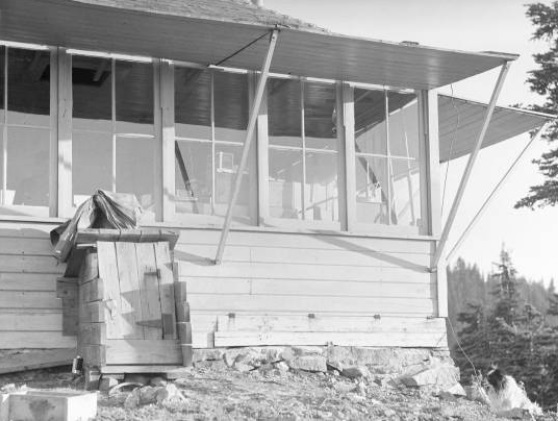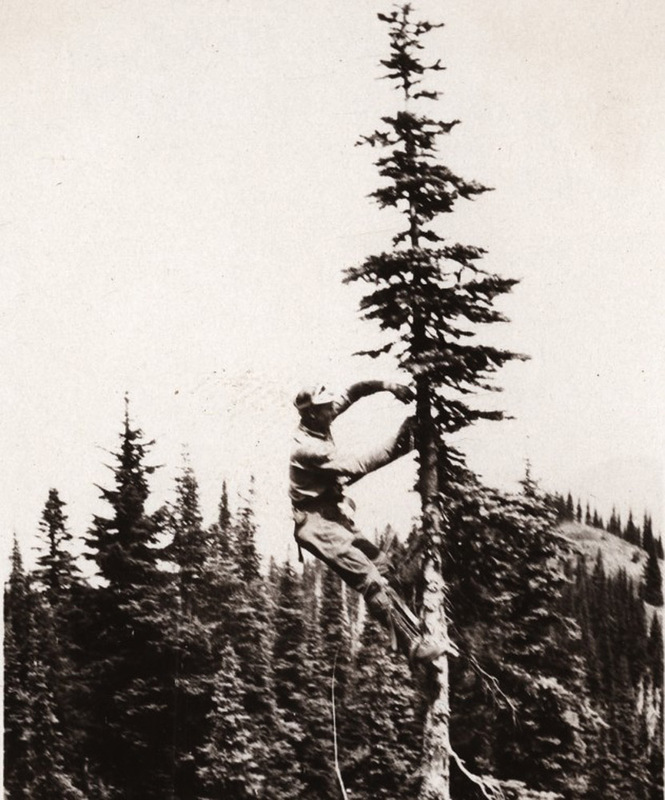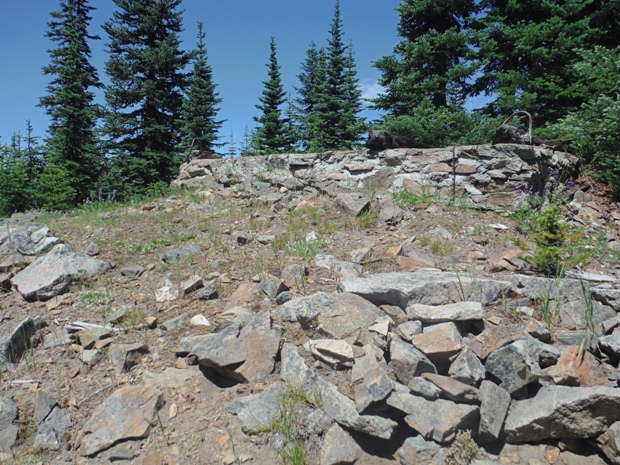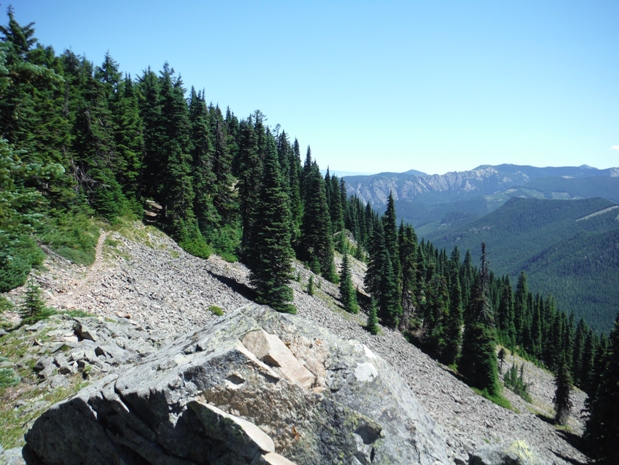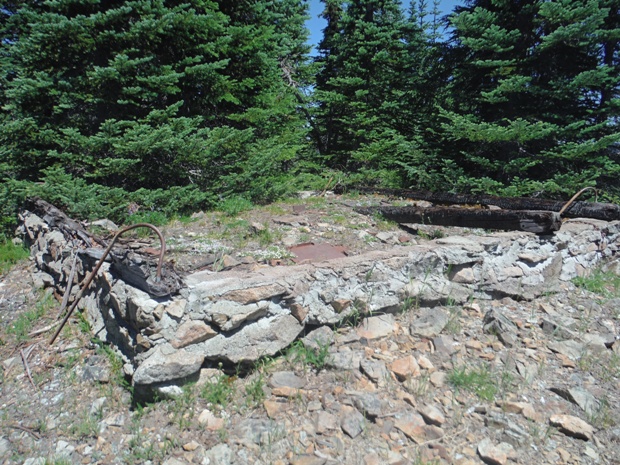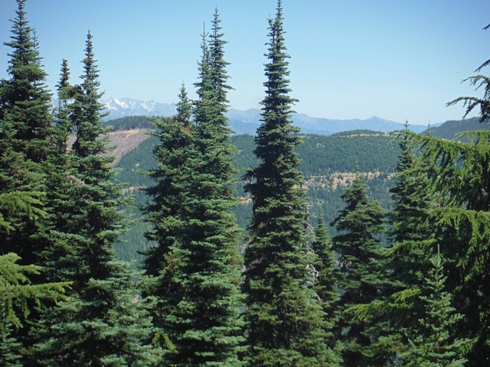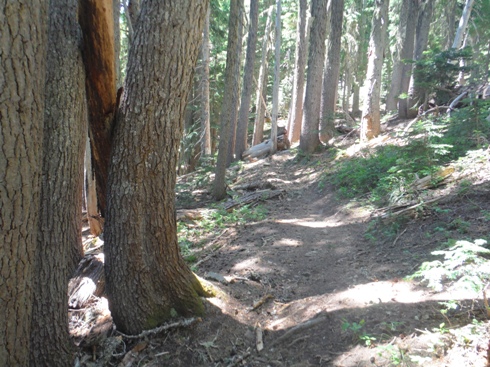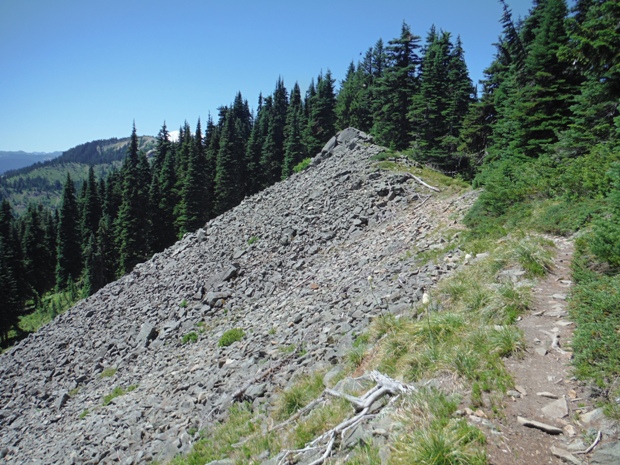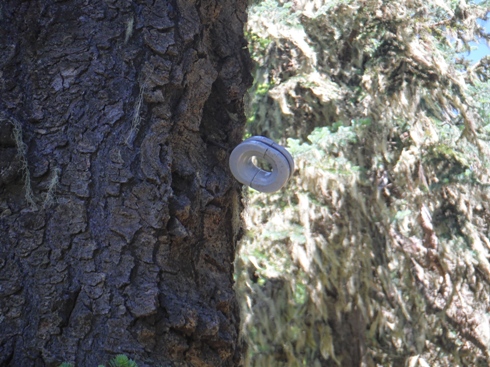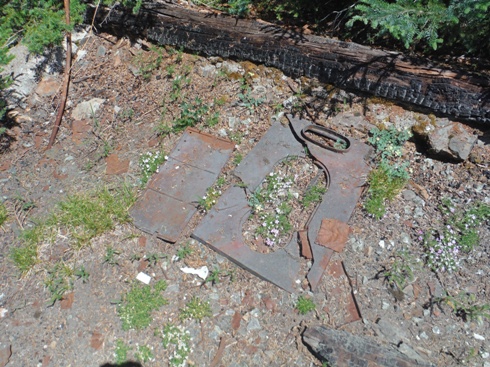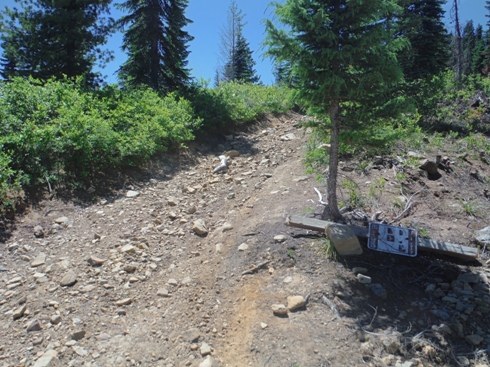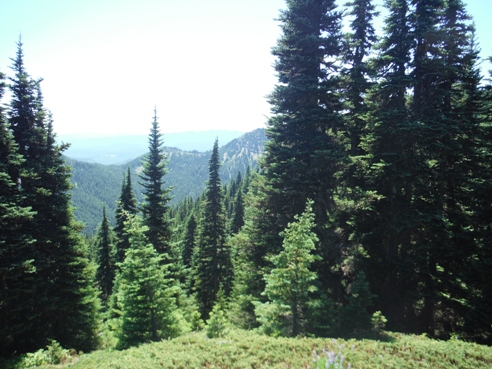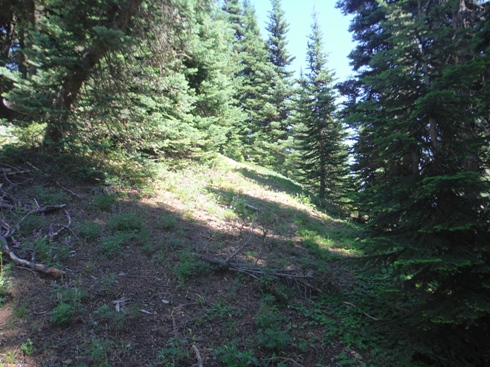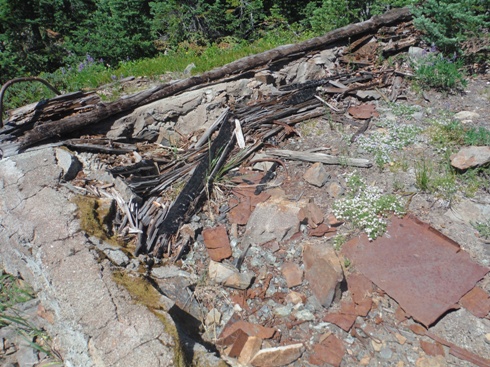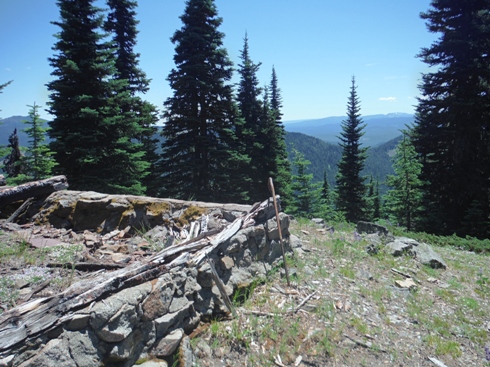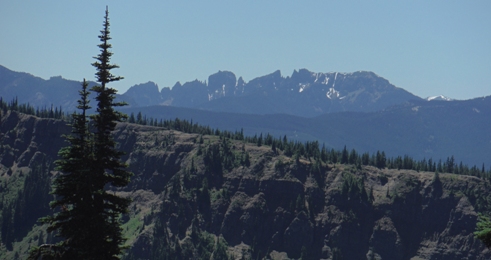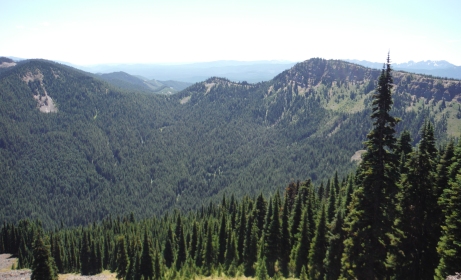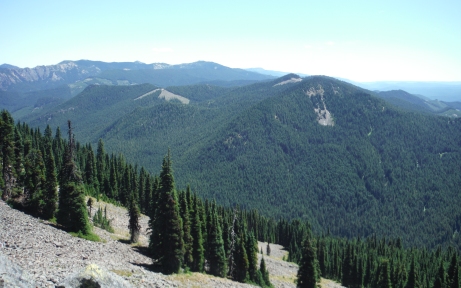 Big Creek Lookout
Morris Jenkins setting phone lines at Big Creek Lookout site in 1930
Good view of Fifes Peaks
Views from the lookout site in 2017
Views from the lookout site in 2017
Phone insulater further up the ridge
Forested trail
Trailhead
Lookout site and foundation
Foundation
Further up the ridge on the trail
Further up the ridge on the trail
Old trail almost gone just below the lookout site
Foundation and still a few views
Stove parts
Views further up the ridge
Views further up the ridge
Some lists show the lookout at point 5,495 but this is incorrect, go to point 5,368.