Artic Lookout Site
South of Aberdeen and Hoquiam are some very low elevation hills located between the Ocean and Highway 101. As far as we know, there was just one lookout location in all this area. The name was Artic, incorrectly spelled, whether on purpose or not, I don't know, but it was named for a small community nearby called Artic. This State Department of Forestry lookout was developed in 1948 with a 50 foot pole tower topped by a 12x12 foot slant-walled cab. Then in August 1952, a 40 foot wooden L-4 tower with a 14x14 foot cab was built. The USGS had a benchmark station on the square pyramidal roof at 54 feet high. This lookout structure lasted until destroyed in 1973.
Elevation: 844 feet
Distance: 2.7 miles
Elevation Gain: 650 feet
Access: Good gravel (permit required)
Washington Lookout Sites
Access
Go north form Raymond on Highway 101 or go south from Montesano on Highway 12. From Montesano, take Highway 107 south to Artic. Just past town, look for Hilliard Lane Road on the right. This gravel road is not gated but is private timberland. I stopped at the first gated road to the summit but other roads go to it as well. (see map)
Route and 2016 Site Visit
This route avoids the mainline for much of the route. This is beneficial because a large gravel pit just past the summit has many dump trucks using the mainline. Follow the map to the summit area. The last quarter mile to the summit is overgrowing (2016) and will become difficult in a few more years. The lookout site is quickly overgrowing with all kinds of low-elevation vegetation making finding anything difficult. Views are non-existent until the next harvest around 2045. There is even an old car up there hiding in the bushes. Previous reports reported finding the pile of cement footings but I could not find them. I did find a reference benchmark, just inside the trees on the right side when you arrive on site.
Restrictions
As of 2016, the private timber company (Weyerhaeuser) requires a permit for anyone to access the area. The permit is called the Artic Permit. The Artic permit is expensive but purchasing the less expensive Aberdeen General Access Permit allows visitation to this area during the off season Feb 1st to July 31st. Inquire their website to see changes to rules.
REFERENCE MARK NUMBER 1 IS A STANDARD DISK, STAMPED ARCTIC NO 1 1953, SET IN THE TOP OF A SQUARE CONCRETE POST WHICH PROJECTS 8 INCHES AND IS LOCATED 3 FEET LOWER THAN THE STATION.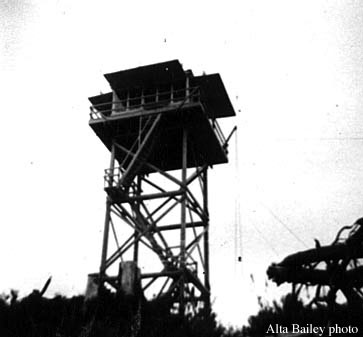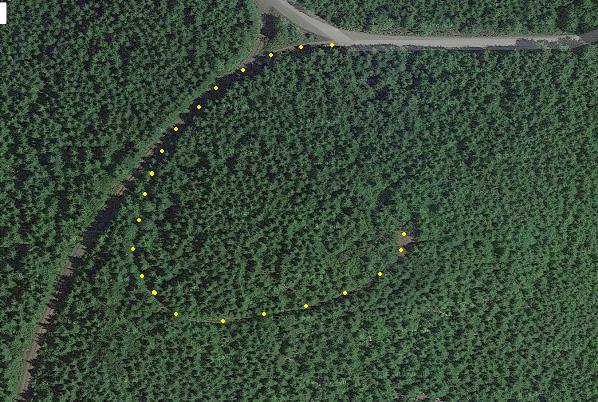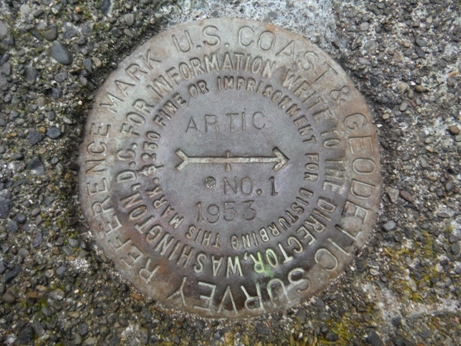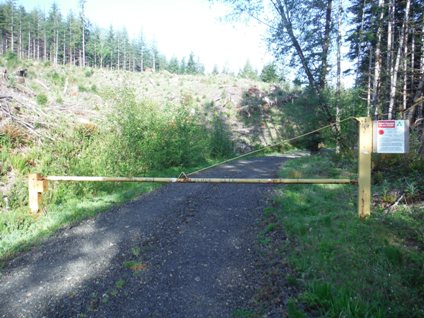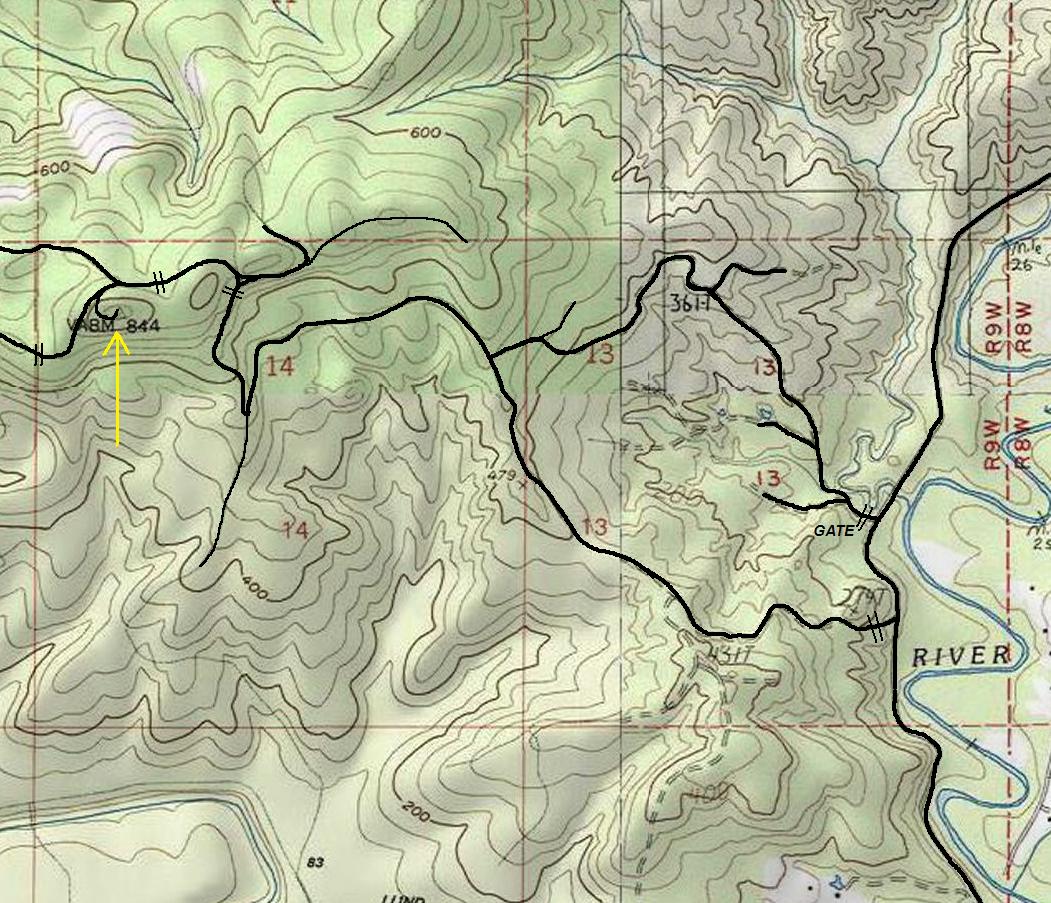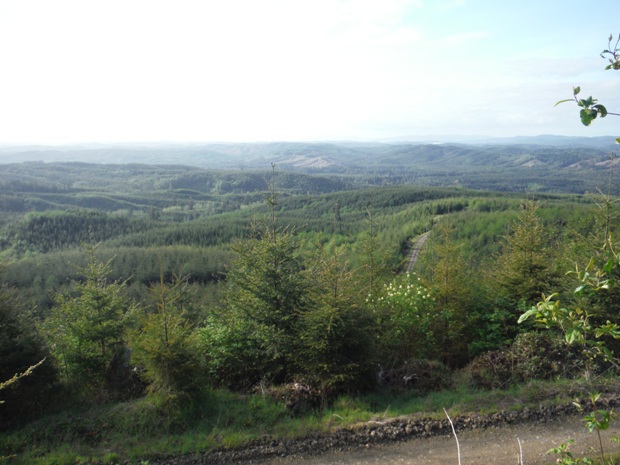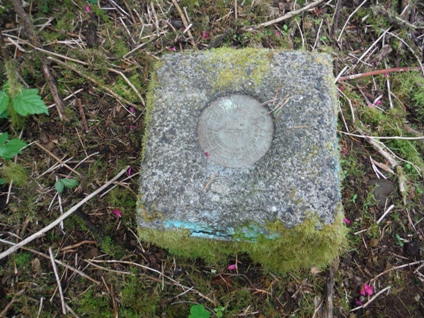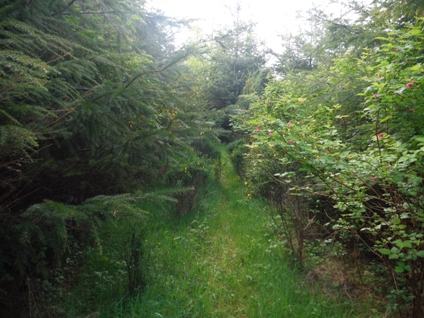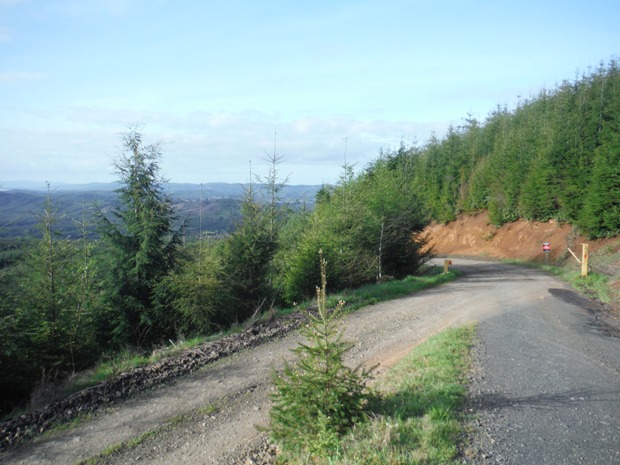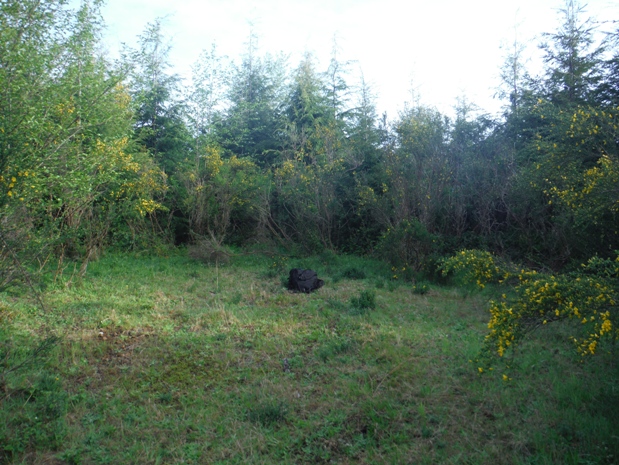 Artic Lookout 1958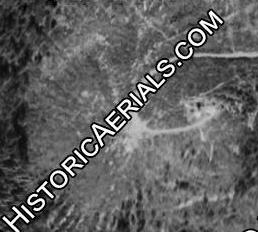 Aerial view of Artic Lookout 1953
Aerial view of Artic Lookout 2015
Gate I started at
Final (overgrowing) road to the summit
Artic reference benchmark
Views on the way up
Views to the south from near the lookout
Lookout site