Duvall - AWS Observation Post
AWS in Washington
Located NE of Duvall on a high knob was the Duvall AWS lookout. So advantageous was this location it was considered for a fire lookout after the war. Below are documents granting permission to access the site but it is unclear what happened to the cabin after the war. Some documents say it was to be used elsewhere as a fire lookout while another suggests it was to be abandoned. An aerial photo from 1952 suggests there was still a structure there but the image is fuzzy so I can't confirm what it is. Today, a gated private road goes up to the knob where a homeowner has built a house near the site. I might contact him in the future to see if he/she knows anything.
Location: Tract 5, S5 T26N. R7E
Structure: 14 x 32 house
Owner of Land at Time: Lydia J. Graves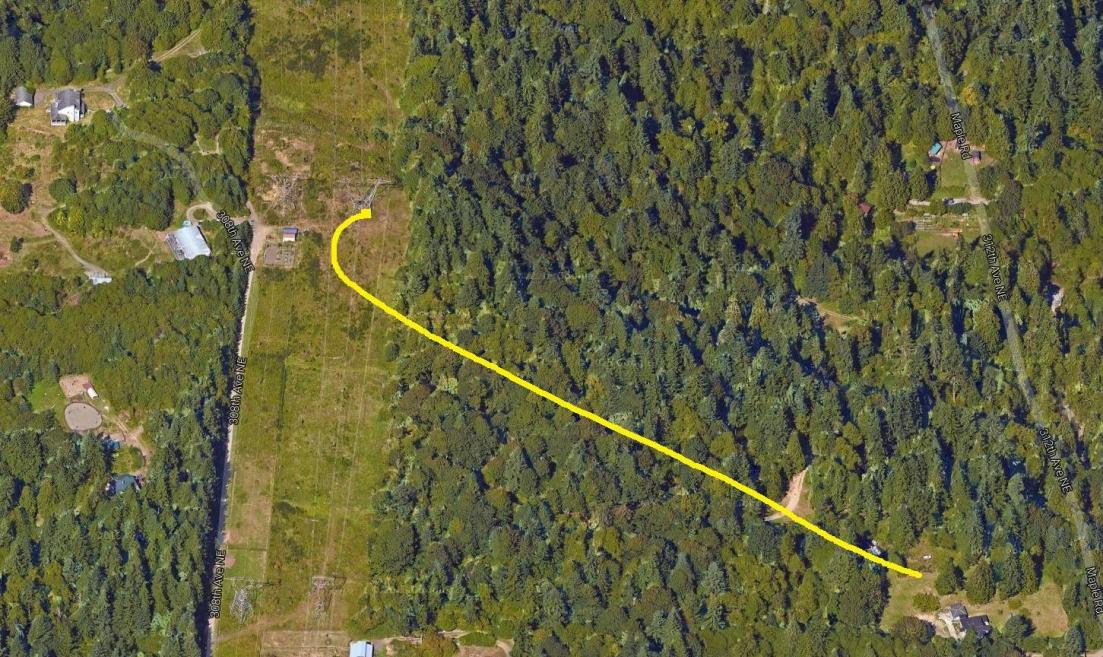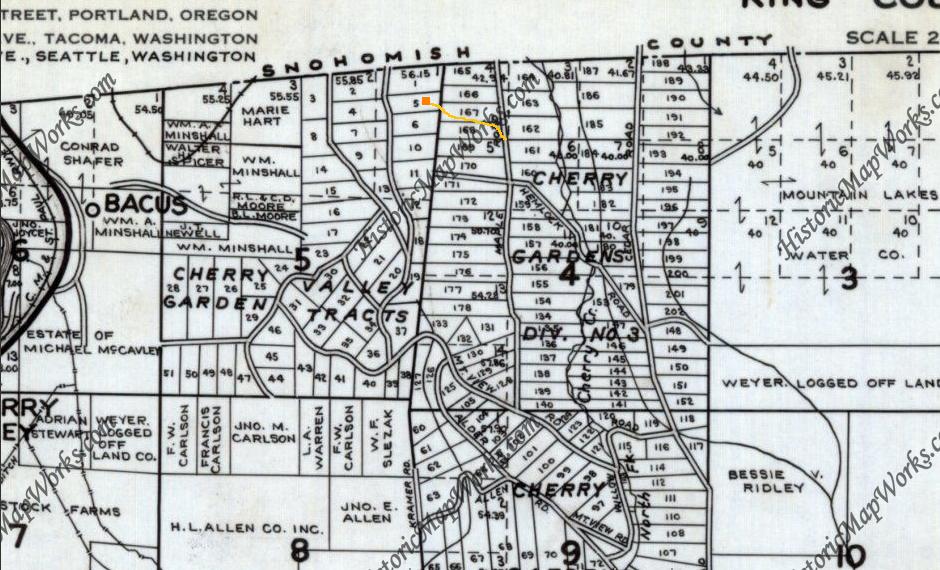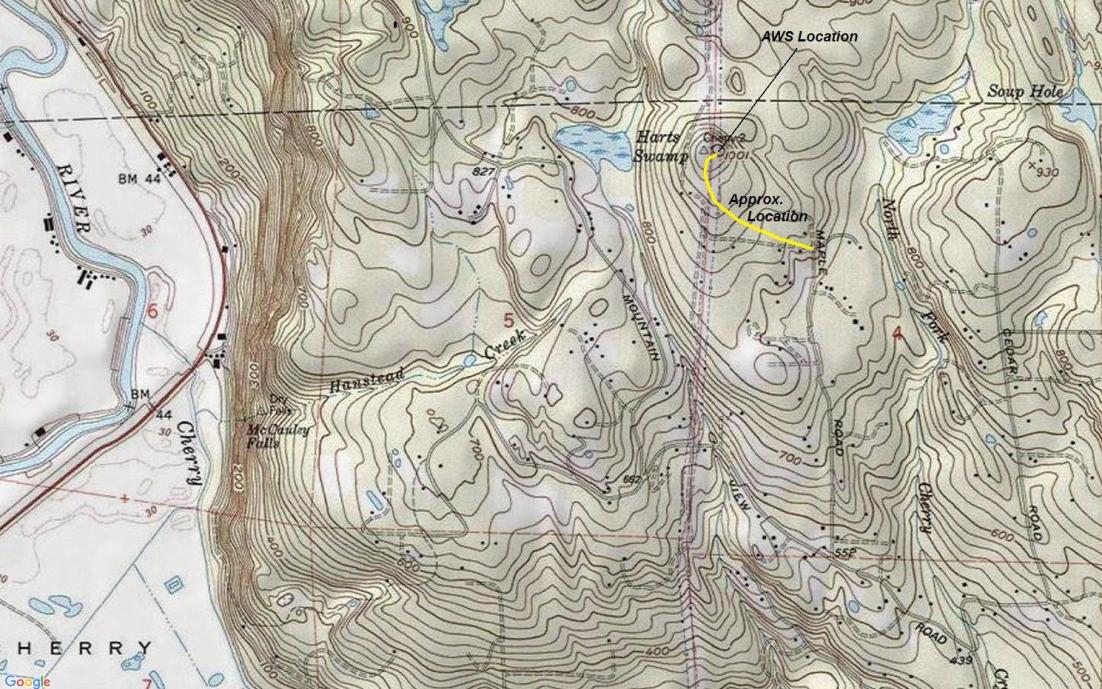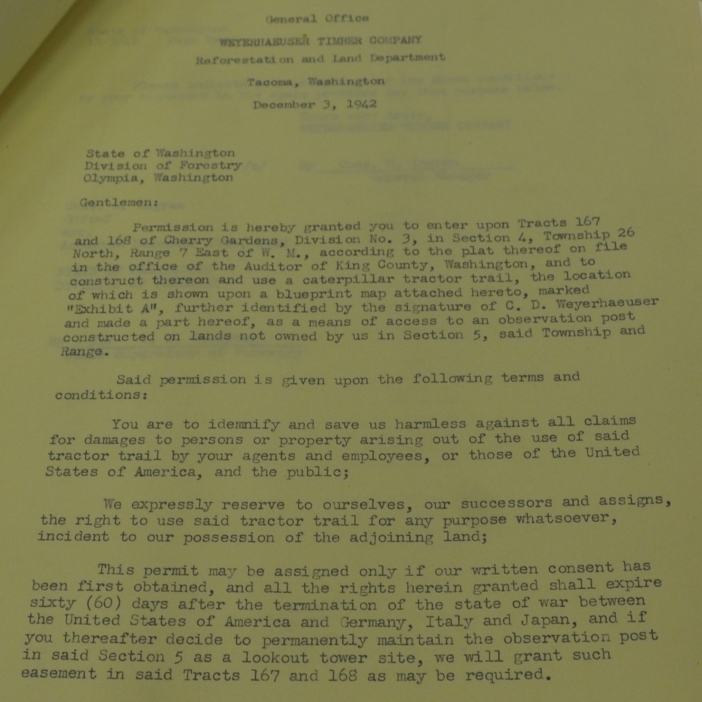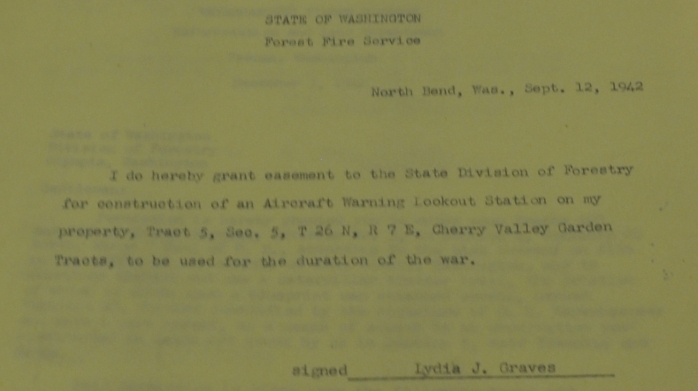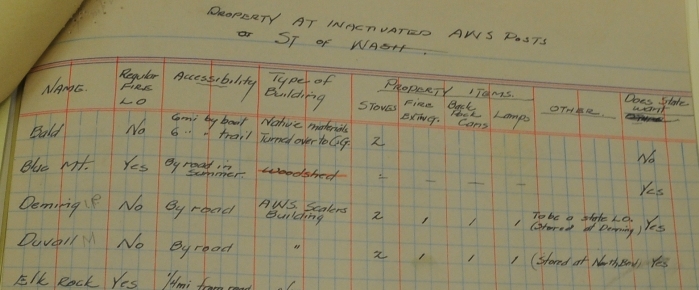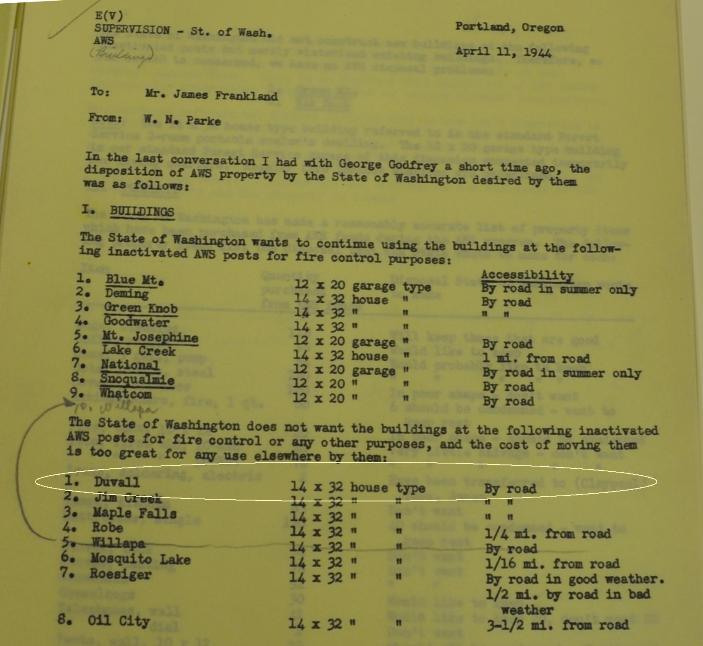 1936 Metsker Map showin the lots given permission to access for the Duvall AWS site
Topo map showing Duvall AWS was located on the Cherry 2 Benchmark
An aerial view in 2015 of the site and former road access. Today, there is a powerline tower on the site.
Documents granting permission from Lydia J. Graves for access across her property
Property at Inactivated AWS Posts: Duvall Information Learned:
Regular Fire Lookout: No
Accessibility: By road
Type of Building: AWS Scalers Building
Stoves: 2
Fire Extinguisher: 1
Backpack Cans: 1
Lamps: 1
Gear stored at North Bend
Does the State Want: Yes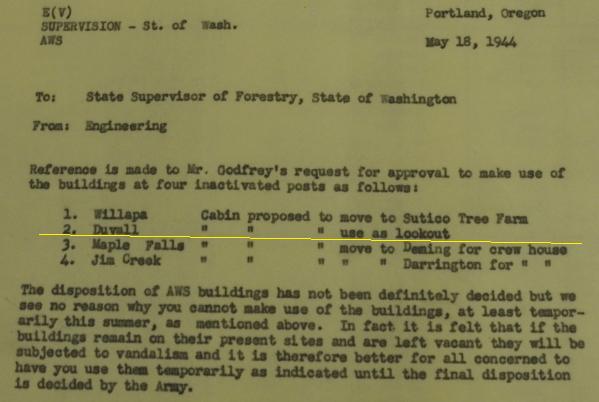 This document says the state wanted the cabin to be moved to use as a lookout.
This document says the state does not want the building.
September 12, 1942

I do hereby grant easement to the State Division of Forestry for construction of an Aircraft Warning Lookout Station on my property, Tract 5, Sec. 5, T26 N, R 7 E, Cherry Valley Garden Tracts, to be used for the duration of the war.

Signed Lydia J. Graves
This permit may be assigned only if our written consent has been first obtained, and all the rights herein granted shall expire sixty (60) days after the termination of the state of war between the United States of America and Germany, Italy and Japan, and if you thereafter decide to permanently maintain the observation post in said Section 5 as a lookout tower site, we will grant such easement in said Tracts 167 and 168 as may be required.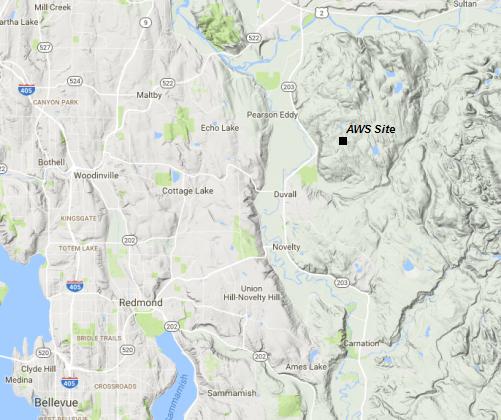 Location of Duvall AWS site