Rainier View Park - Sumner
Rainier View Park in Sumner does have a good view of Mt. Rainier, possibly because the park is so new, the trees have not grown to block the mountain yet. This park was designed from the ideas of local residents. A plaque in the sidewalk says "Once upon a time, the people of Sumner were asked, "What would be your ideal park?" From these ideas, Rainier View Park was created. Welcome to your park...Dedicated July 1, 2007"

In Rainier View Park, the largest features are the large playground and a nice covered group picnic area. Nearby are barbecues and a basketball court. Inside the play area is a rock climbing structure that is surprisingly tough for young kids. The remaining park is open grassy areas with paved paths meandering around. At the main entrance to the park is Art Plaza. The Mosaics were inspired by Spanish Artist Antoni Gaudi. Many of the tiles were created by fourth grade students from Maple Lawn and Daffodil Valley Elementary Schools in 2005.
Located at the corner of Parker Road and Meade-McCumber Road
Sumner Parks & Recreation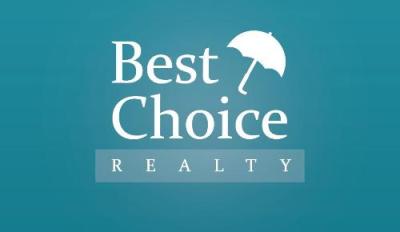 At Best Choice, we have real-estate agents who live and work in the Sumner area. Click the logo for our website and contact us today to buy or sell your home in Sumner.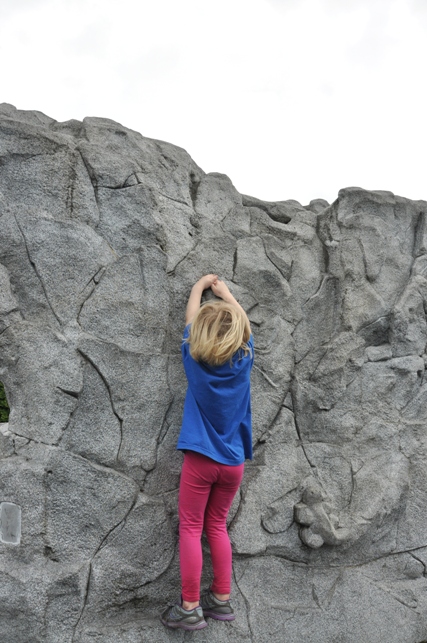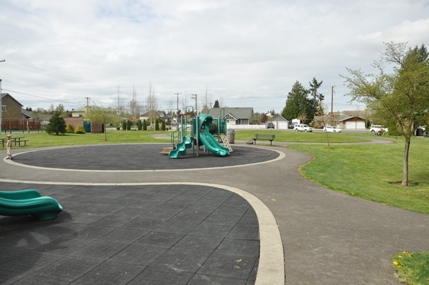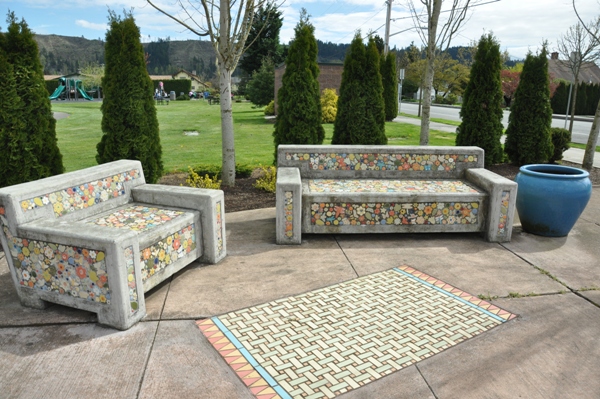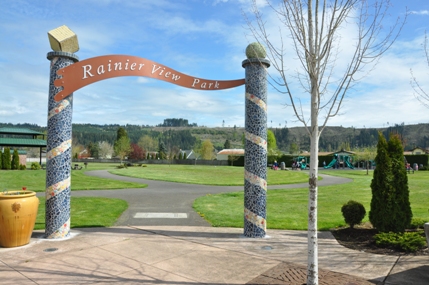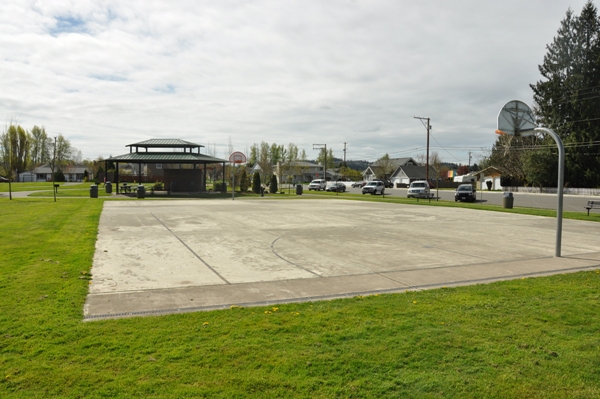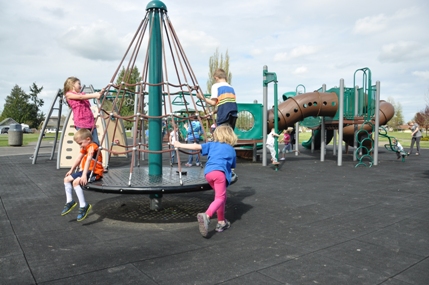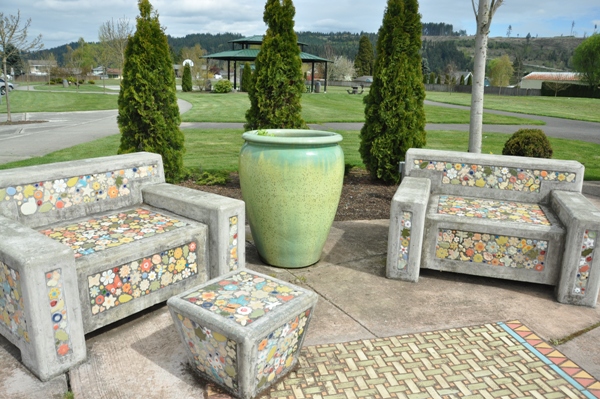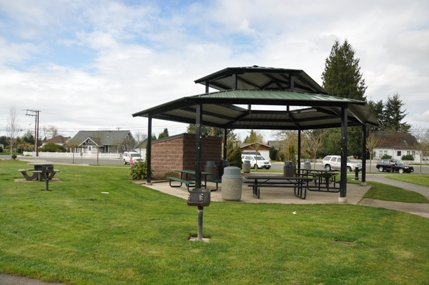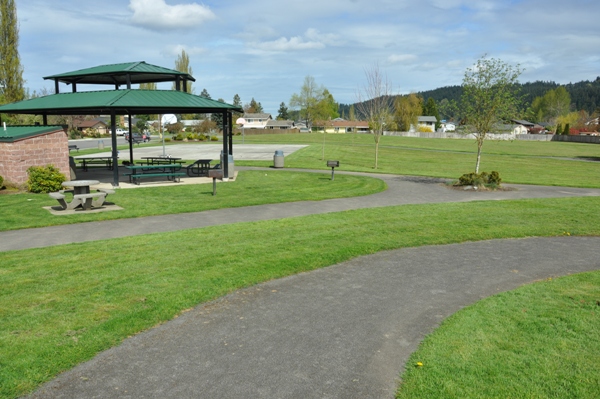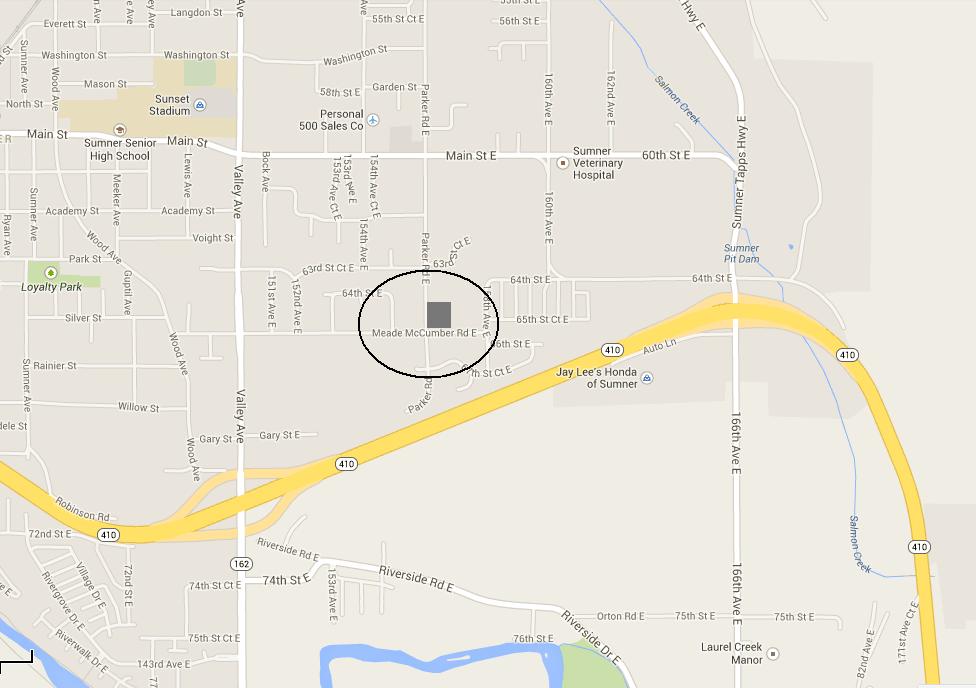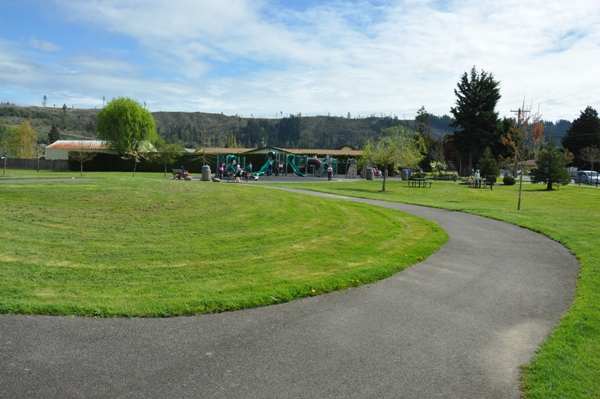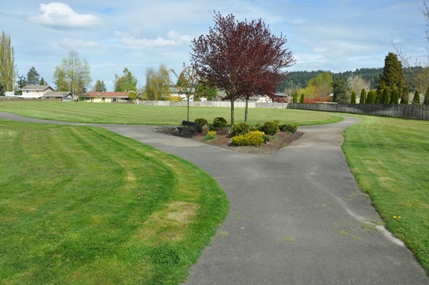 Toddler Play Area
Kids play equipment
Climbing the rock wall
Covered group picnic area
Outdoor Mosaics
Basketball Court
Walking Trails