French Butte Former Lookout Site
Distance: 0.25 mile
Summit Elevation: 5,306 feet
Elevation Gain: 200 feet
Access: Dirt & Gravel, high clearance recommended
No summit views, but a former lookout site and a highpoint with 1,366 feet of prominence. Nearby is Pole Patch, a huckleberry picking area used for generations. The old lookout was a 11x11 foot cabin in the 1920's, with a 6x6 foot viewing cupola, built in 1929. It was destroyed in the 1960's. Pictures at bottom of this page.
From paved Forest Road 25, a few miles south of the Windy Ridge turn-off, go east on Forest Road 28 to Mosquito Meadows. There, find a road on the left, FR 77 (see map below). Follow FR 77 to the base of Pinto Rock where there is parking and the decent road ends. A rougher road then skirts the west side of the Pinto Rock ridge to a four-way intersection just south of the French Butte summit. Park here, the old road up French Butte is overgrowing.
South Access:
Walk 5 minutes up the old road to the summit. No difficulties, trees cover entire summit area. A few views can be found off the road just before the summit.
Route:
From Randle, drive 1 mile south on Forest Road 25 and then turn left onto Forest Road 23. Continue on FR 23 to FR 28 and go right, cross the Cispus River, turn right onto FR 76, and continue past the Cispus Environmental Center to FR 77 on the left. At 7.4 miles, FR77 pavement ends. Continue another 6 miles or so to the top of a ridge and a 4 way intersection. Turn right, and follow the road through nice forest with occasional dispersed campsites. You even pass Pole Patch, an old Forest Service campground. After the huckleberry picking areas, the road deteriorates quickly. Stop at a four-way intersection just south of the French Butte summit.
North Access: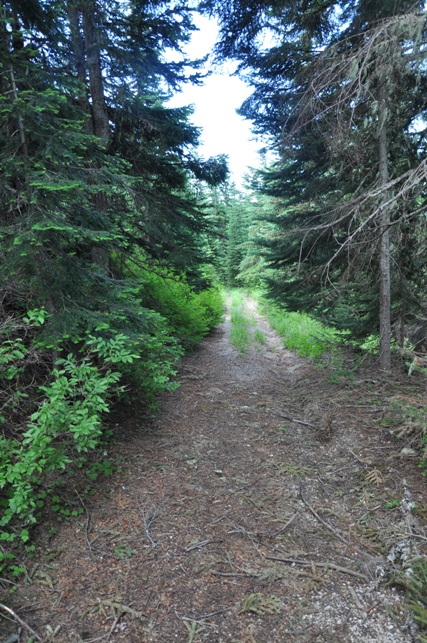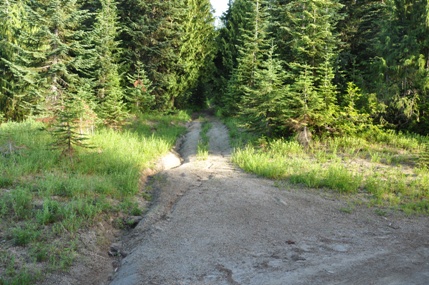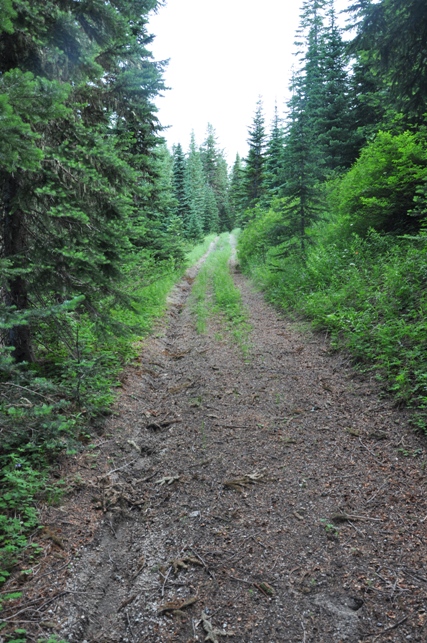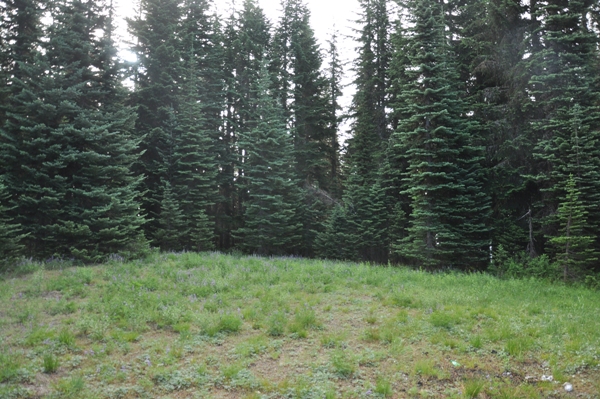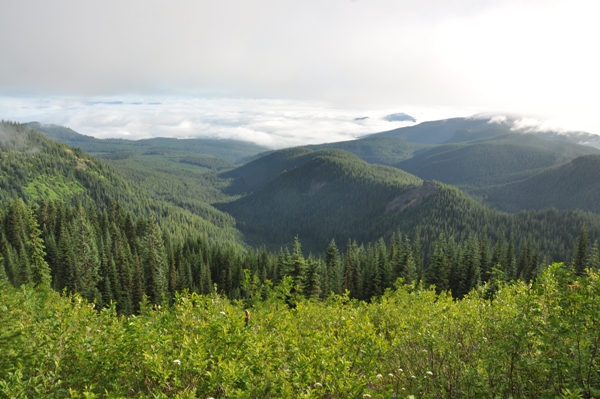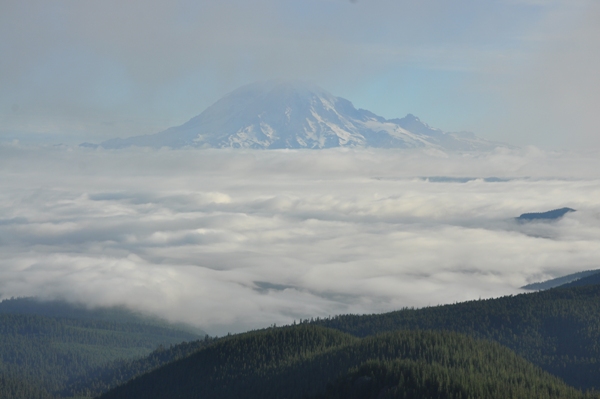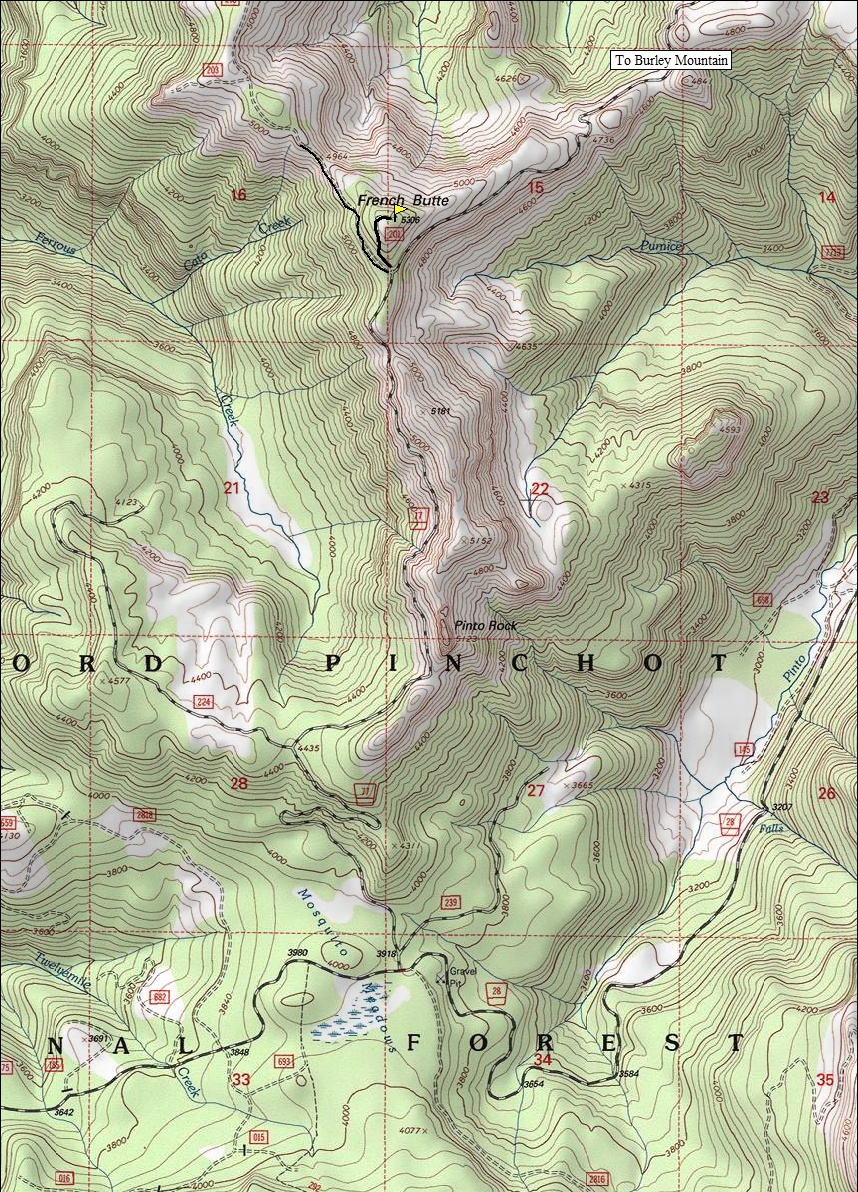 Trailhead at start of old road up French Butte
View to the north near the summit
Mount Rainier view
Summit of French Butte 2014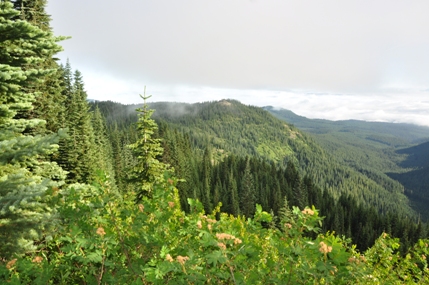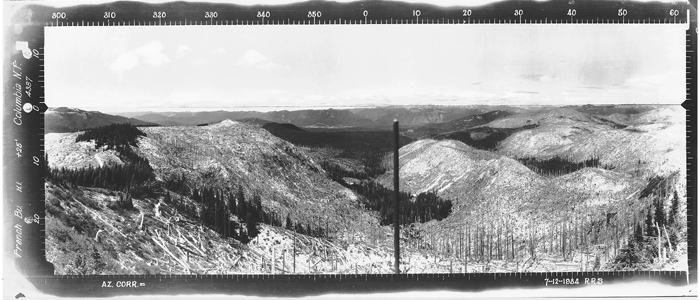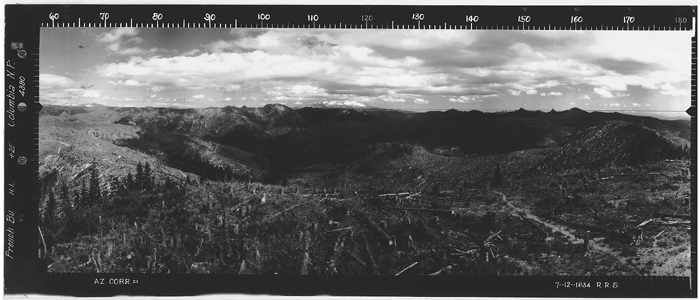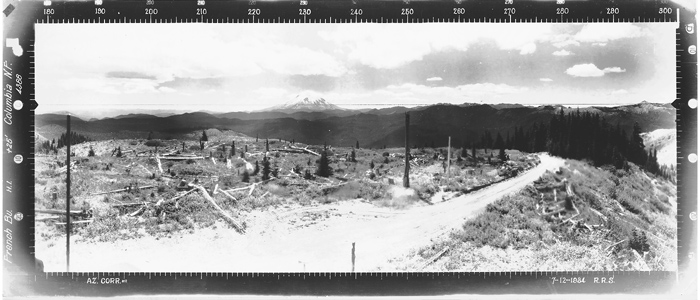 View North 1934
View Southeast 1934
View Southwest 1934
Ferrous Point on left was reported to have a lookout camp in the 1930's.
Mount St. Helens on horizon.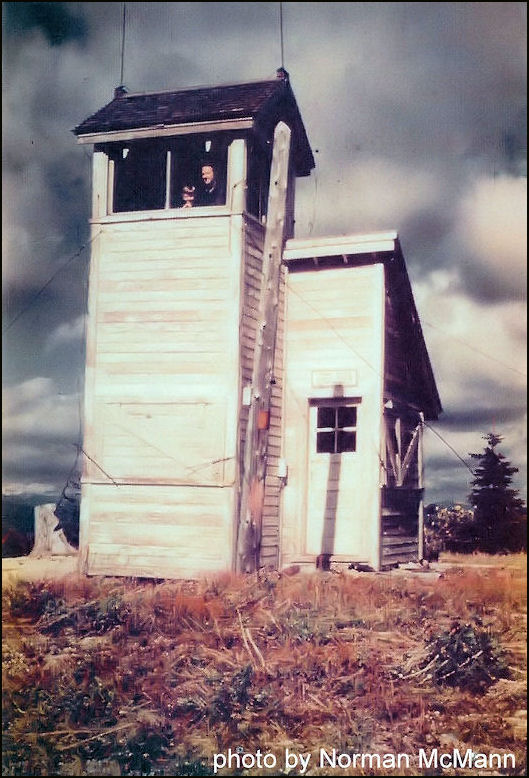 French Butte 1931