Potlach State Park is located on Highway 101 right along Hood Canal. The park offers excellent beach access right from the parking area. Good picnicking and grassy areas are along the beach too. If staying overnight, across the highway is the campground with nice sites in the trees. Although there is a hiking trail, it is very short, under a half mile. Shellfish harvesting is popular with oysters, crabs and clams. Water activities include diving, kayaking and windsurfing on windy days. The park has 38 tent spaces, 35 utility spaces, one dump station, one restroom in the day-use area, and two restrooms with showers in the campground area.
Washington State Parks
Potlach State Park
Potlatch State Park lies within the traditional territory of the Skokomish Indian Tribe and was a principal settlement of the Skokomish peoples during the 1860s. In 1792, British Explorer Captain George Vancouver and his crew were the first Euro-Americans to explore Hood Canal (a name assigned by Vancouver during the voyage), sailing past current-day Potlatch to the Skokomish River delta. During the mid-1800s, the timber industry began harvesting the tall, straight fir trees that grew throughout the Hood Canal area, which were valuable as ship masts. Potlatch was the site of at least two lumber mills in the early- to mid-20th century. The Minerva Resort and Mercantile, a cluster of cabins and a store also sat on the park site during that time. Washington State Parks began purchasing the land for a park in 1960. The last parcel, now the North Loop Campground, was purchased from the Minerva Beach Association in 2007.
Historical information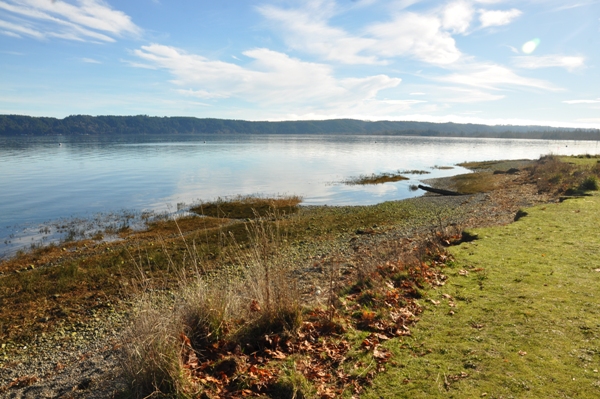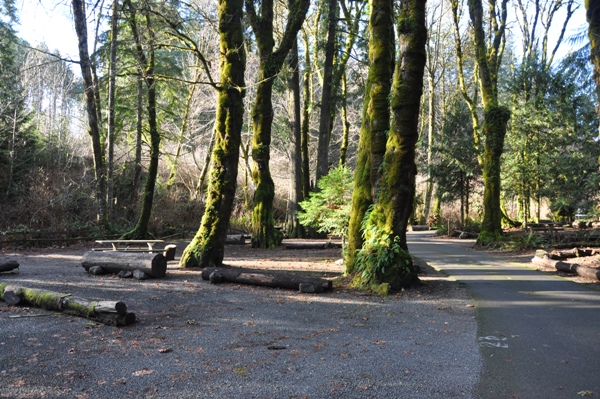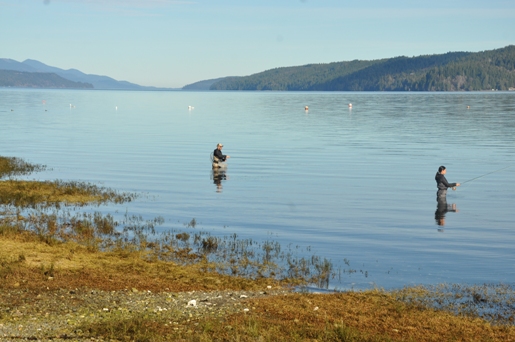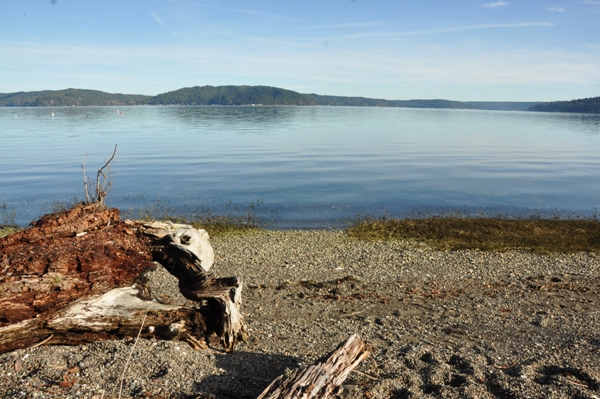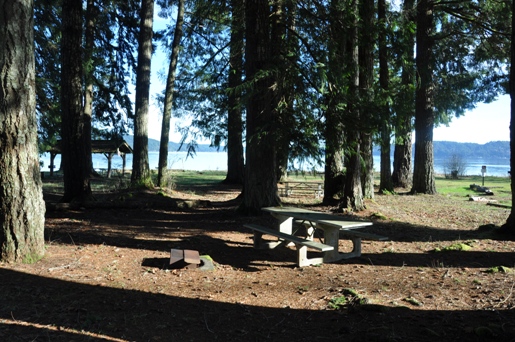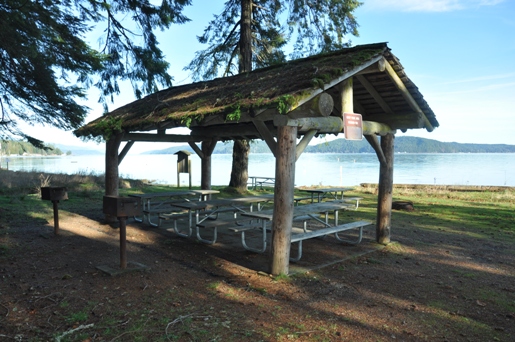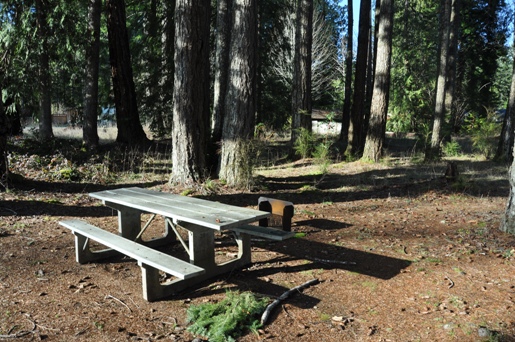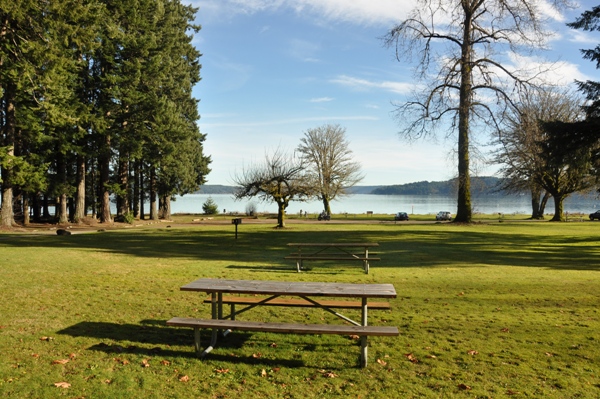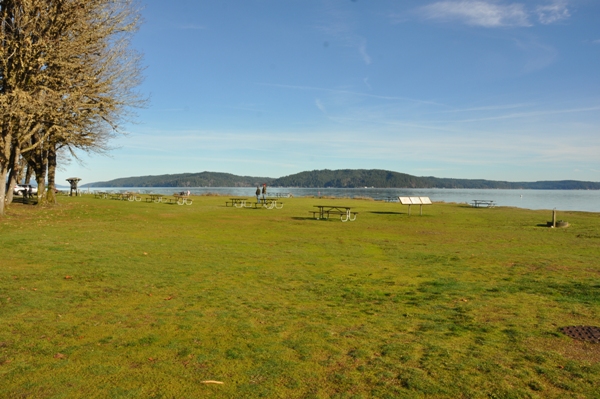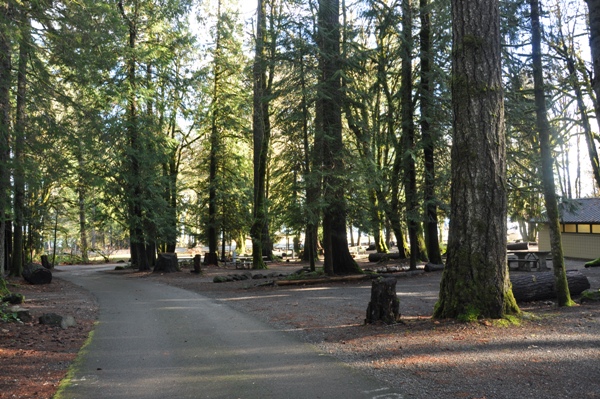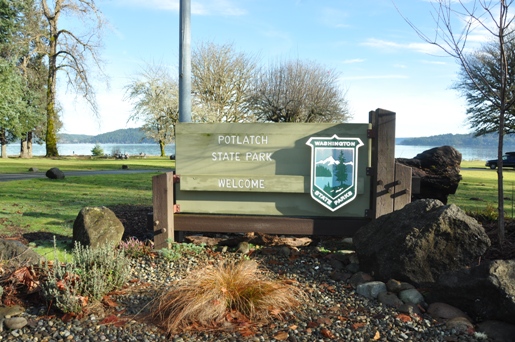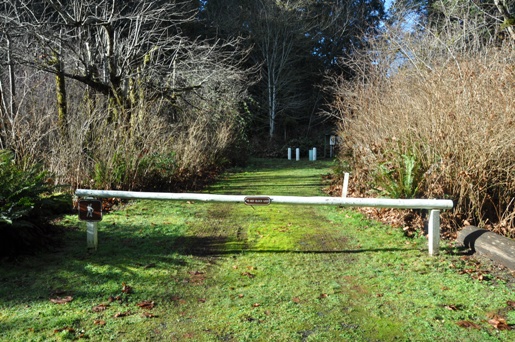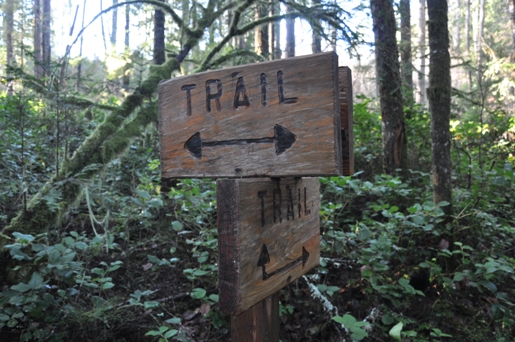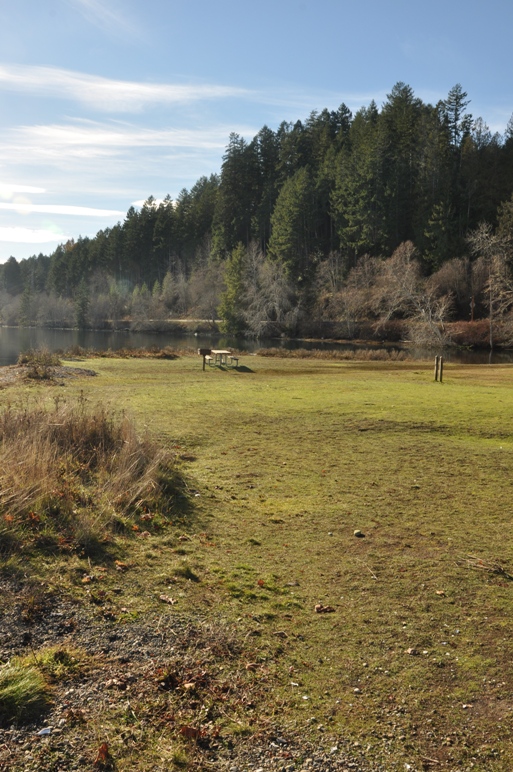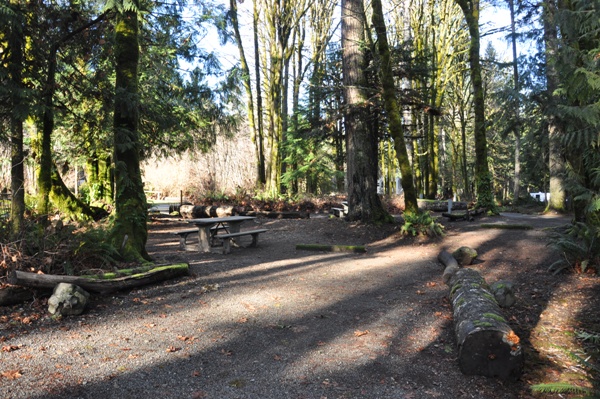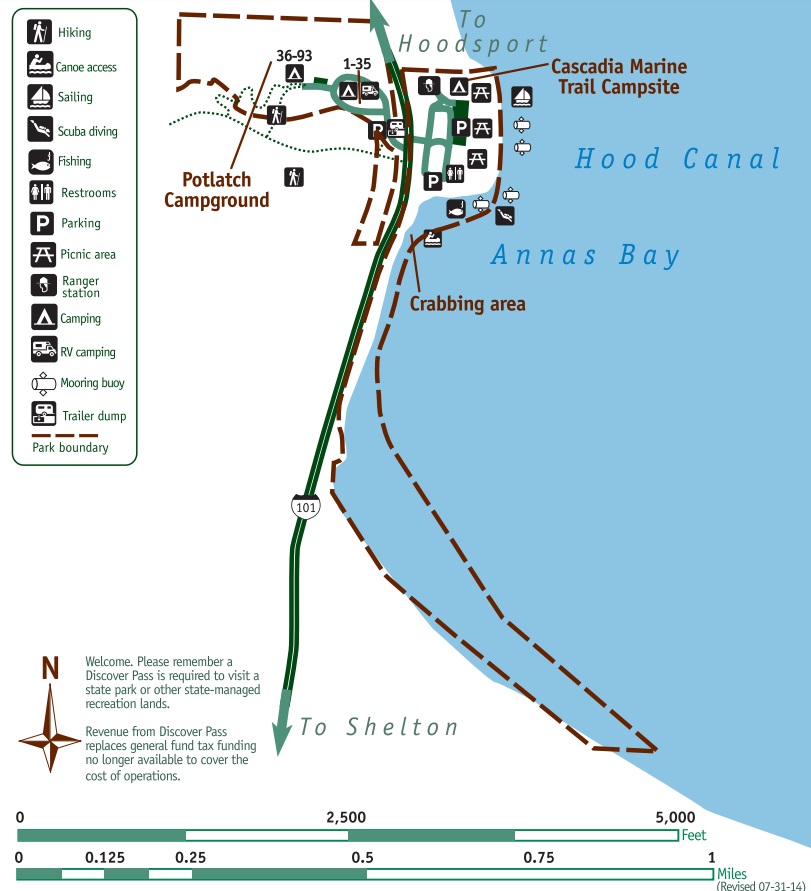 Shaded picnic areas
Covered picnic area
Fishing
Entrance to Potlatch State Park
Looking down Hood Canal
The Great Bend
Picnic areas on open
Picnic areas with fire pits
Way to hiking trail
Signs
Campground