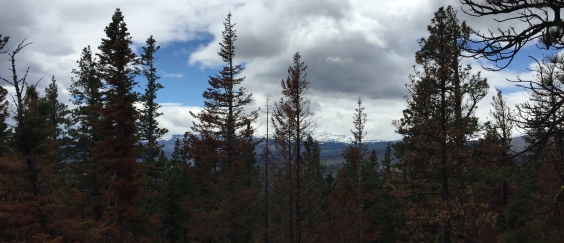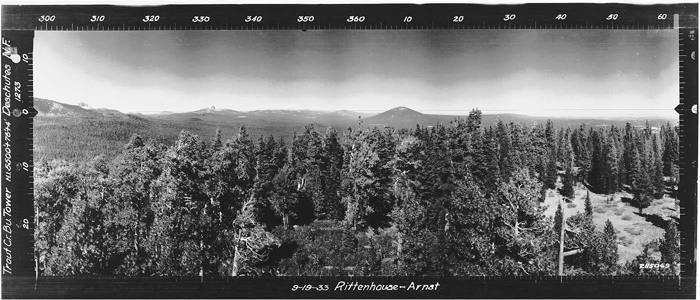 This lookout is a relatively easy lookout site to visit from Sisters. The views from Trout Creek Butte are disappearing due to trees. The recent fire hit the summit although many trees survived.
Elevation: 5,546 feet
Hiking Distance: Drive-up
Prominence 666 feet
Access: 4WD clearance best but walking not too long if neccessary
Oregon Fire Lookouts
Trout Creek Butte
History
In August of 1933, construction began on the 86 foot high (or 75 foot) steel Aermotor tower with 7 x7 cab, built in 1933, was last used for emergencies in the 1970's. Ed Florence was in charge of the work for the forest service, was assisted by a crew of 20 men from the CCC camp on the Metolius River. A nine mile long telephone was also built. The following year, a 14x16 wood frame cabin was also constructed used for living quarters. Later a plan T-1E 16x18 wood frame garage was constructed.

Articles found by Ron Kemnow:
July 17, 1935: " Believed to have been a "hangover" blaze from a recent electric storm, a fire flare up in the timber on the southeast side of Black Crater last night and was spotted from Trout Creek Butte at 11 P.M. At 3 A. M., a crew was dispatched to the blaze and lookouts reported today that it was apparently controlled without much difficulty. The fire was in a "blind spot" and the smoke was not seen by the primary lookouts." (The Bend Bulletin)

1936: In June, hazard sticks, balanced scales and wind recording instruments were installed.

September 17, 1937: "Dick Compton who has been lookout fireman on Trout Creek butte, will be moved to Black butte to act as lookout during hunting season. The Suttle lake fire guard station is to be closed and Paul Talonen, who is in charge there now, will act as lookout fireman at Trout Creek butte station until September 24, at which time he will leave for O.S.C." (The Bend Bulletin)

September 7, 1939: "Tim Woods who is lookout on Trout Creek butte was in Bend Tuesday on leave. The rain in the forest Monday night made the leave possible." (The Bend Bulletin)

October 11, 1958: "A group of forest service employes went to Trout Creek Lookout Monday evening to charivari Mr. and Mrs. Dick Stanley, who were recently married." (The Bend Bulletin)

1992: The outhouse was moved to the Sand Mountain Lookout, as part of the restoration project on that mountain.
Access
Just at the edge of Sisters on the McKenzie Highway, the paved Pole Creek Road starts southbound, eventually becoming good gravel. Follow it over 5 miles to a major Y intersection. Continue on Pole Creek Road (FR1524) about 2 miles to another Y. Go right on FR 1018 using map provided to reach the summit. Near the lookout, the road deteriorates where a fire burned the summit in recent years. 4WD is recommended with some clearance as well. If not, the walk is not long. A gate once existed but had been torn down by someone. The lookout has had the first 3 levels of stairs removed.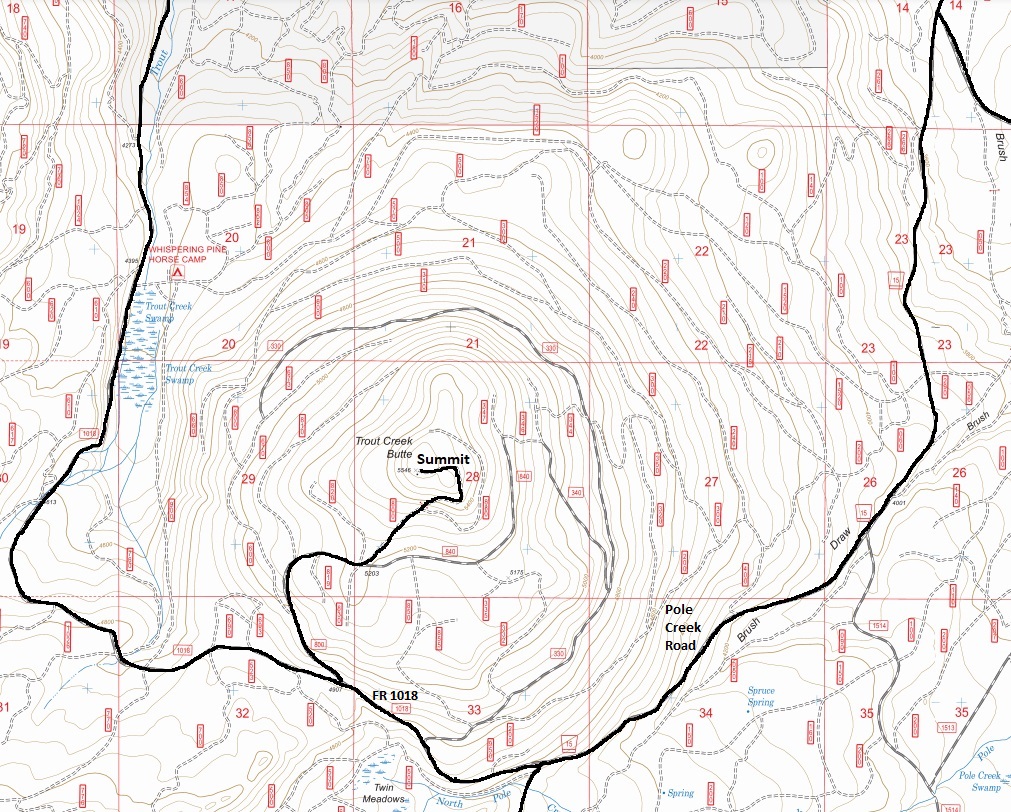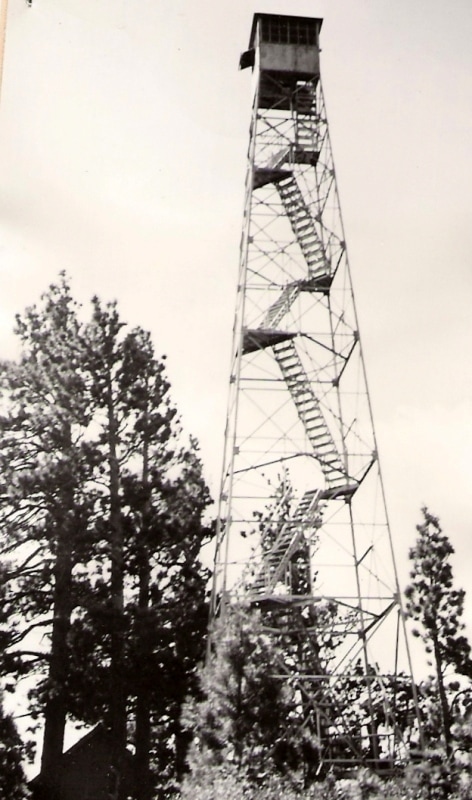 Trout Creek Butte in 1942
Looking North 9/19/1933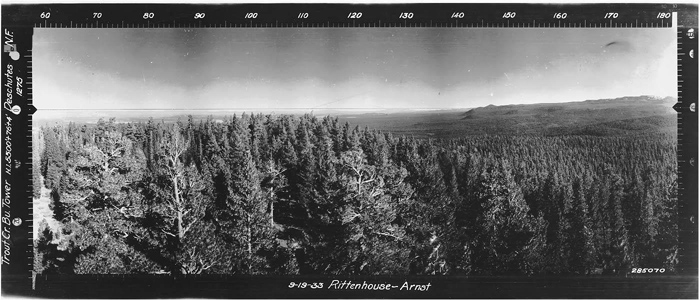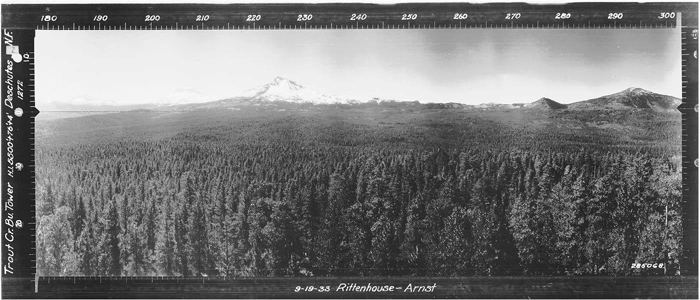 Looking Southeast 9/19/1933
Looking Southwest 9/19/1933
North Sister from road to Trout Creek Butte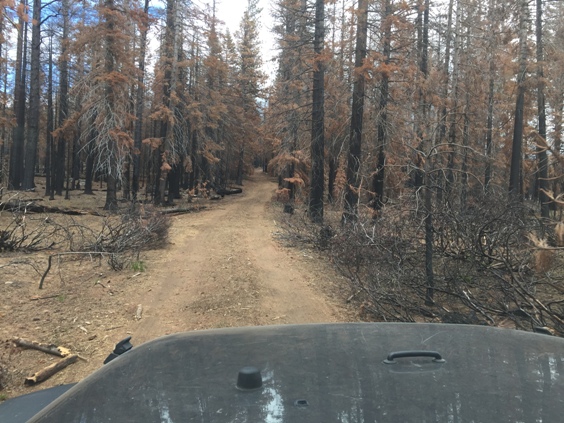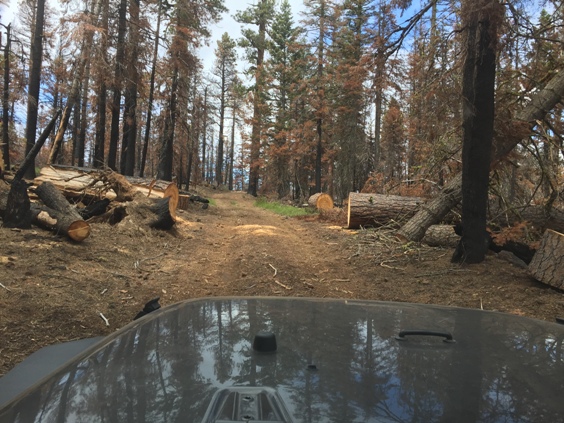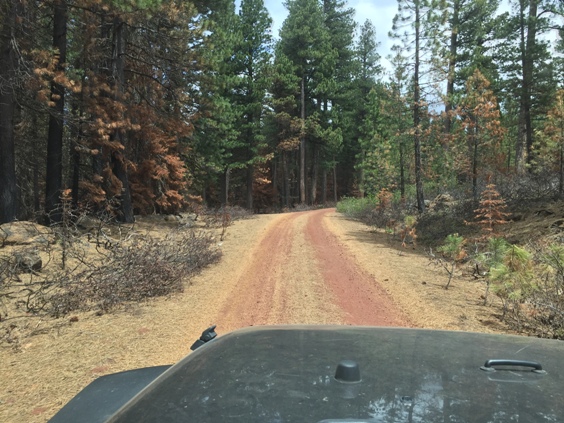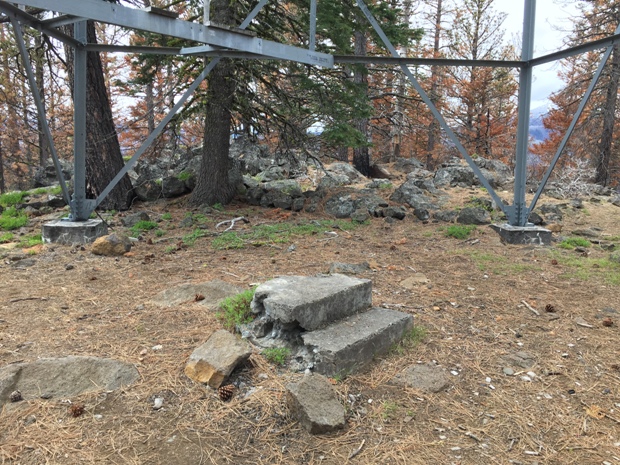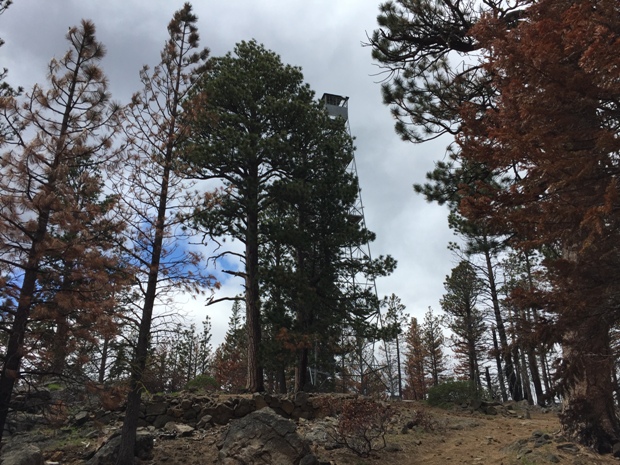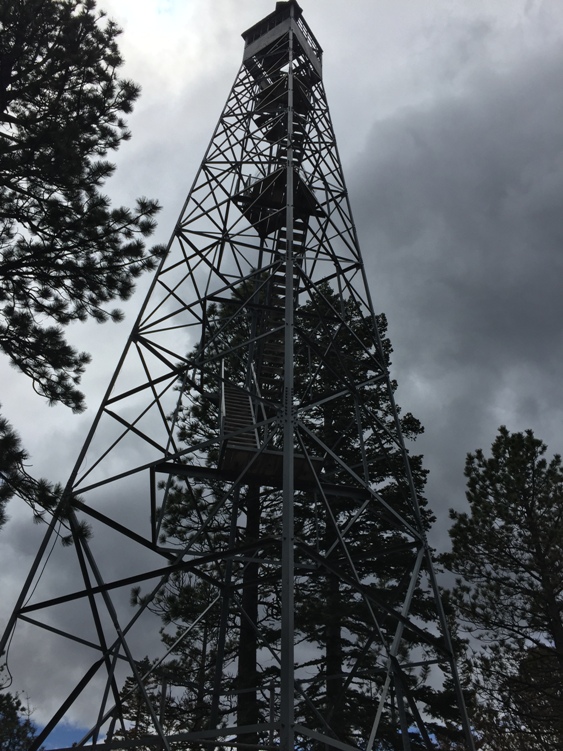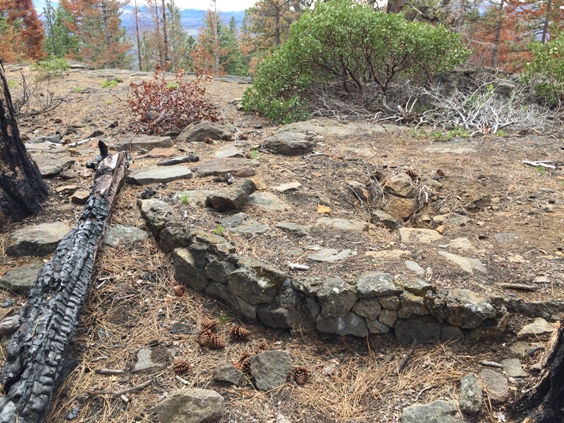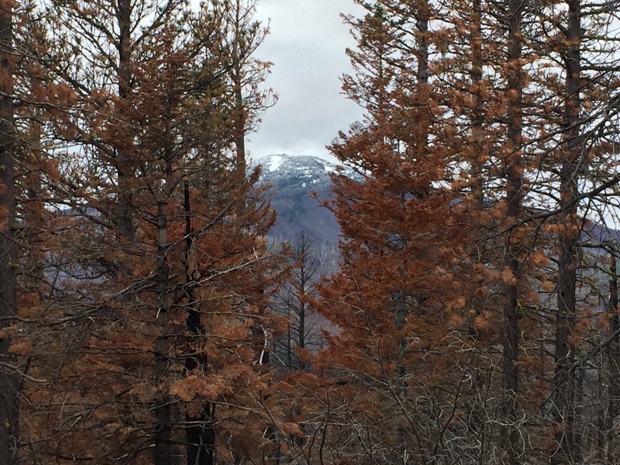 Driving up Trout Creek Butte
Fire area
Cut timber
Summit area
Views from the ground
Black Crater
Missing stairs
Lookout site