Dusk Point Lookout Site
Dusk Point is a highpoint located in Olympic National Forest in the maze of old logging roads carving up the area until the 1980s when it all came to a sudden stop. Today, the forests are left alone, slowly maturing toward old-growth, until one day this little used region will be the next big thing, maybe a massive mountain bike trail system or how about a hut-to-hut snowshoe area. Based on maps, sometime in the late 1960s, the Dusk Point name was changed from Dusk Peak. There is still views in most directions. Someone has done some tree and brush cutting to maintain the view....something I wish we would see more of in Western Washington.
Elevation: 3,241 feet
Distance: Drive-up (maybe), under a mile from parking area
Elevation Gain: 0 feet to 450 feet
Access: Rough gravel, overgrowing or good gravel from parking area
Washington Lookout Sites
Access
There are two main ways to access, both are by using Forest Road 23, the main Forest Service route that goes from the South Fork Skokomish River Valley to the Wynoochee River Valley. This is a well maintained gravel forest road that stays open if possible. Rock slides and fallen trees can still block the road during the storms so there is no guarantee of access, but its a pretty reliable road to drive, even for passenger cars. Dusk Point is in the middle of a maze of old Forest Service roads, with probably half of them now abandoned. Use a map, detailed directions would be too difficult. The main turn to spot is FR 2364 which leaves FR 23 to circle up to Dusk Point. The final road (FR 080) is under a mile, rough tread and best to walk, unless your car is ready for a brush beating. Forest Road 23 can be reached from Highway 101 near Shelton, or from the Satsop and Wynoochee River valley roads.
Lookout History
Very little is known. The Lookout Inventory has "Information Unknown" for Dusk Point. I've yet to see it shown on any map, and the summit road came as late as the 1960's, so the lookout was probably accessed by trail only . I could not find any lookout history while exploring the summit but when logging used the summit, major amounts of dirt were bulldozed around for the various tower placements and log landings.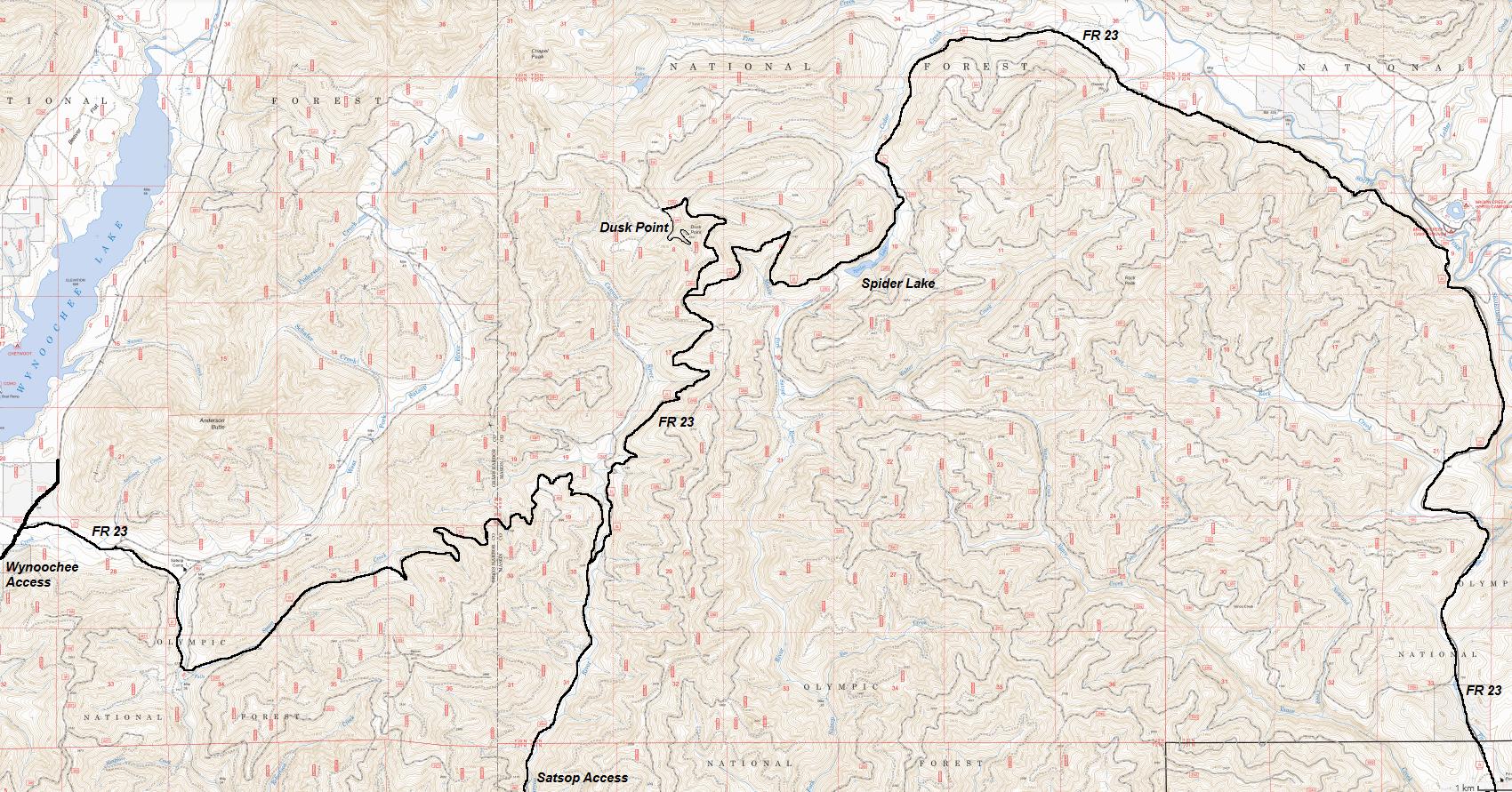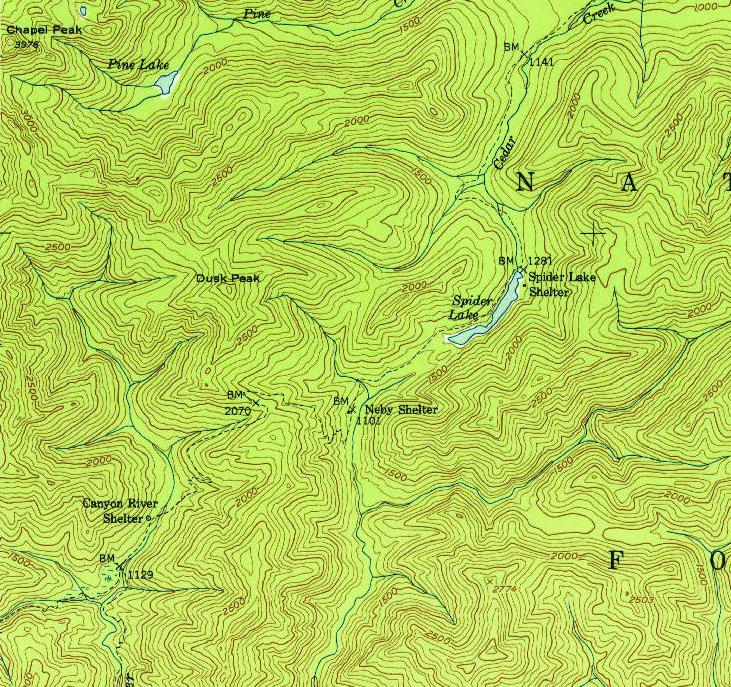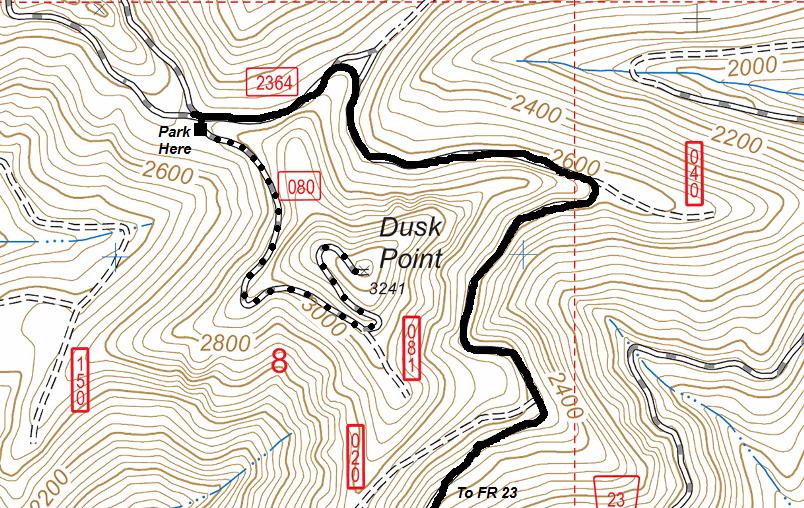 1953 USGS shows no roads, just trails in the area of Dusk "Peak"
The final road to the summit of Dusk Point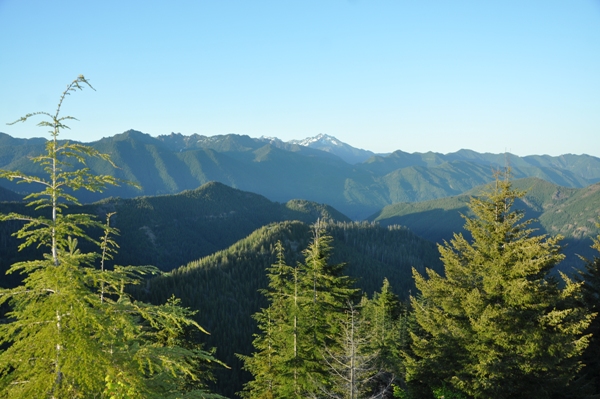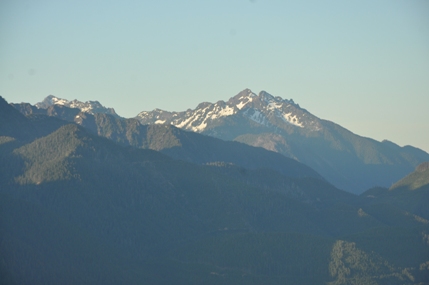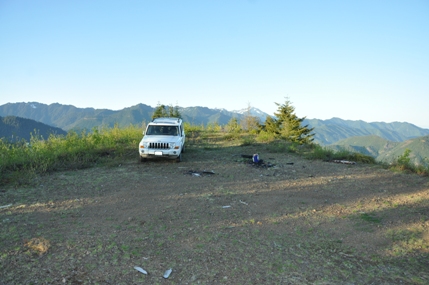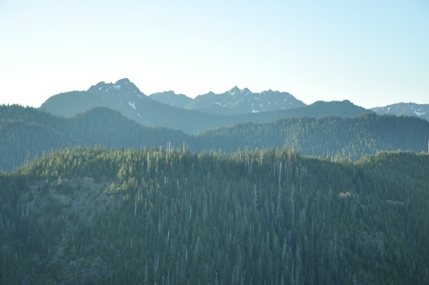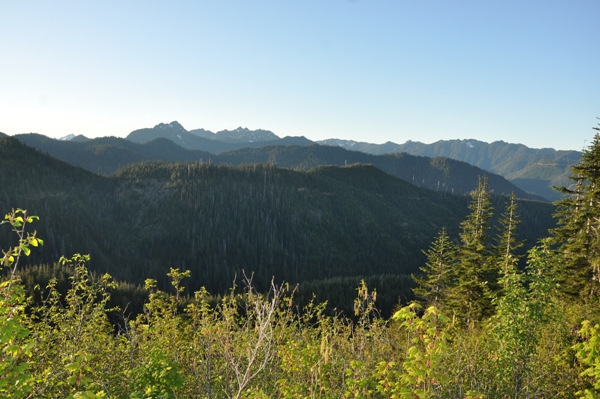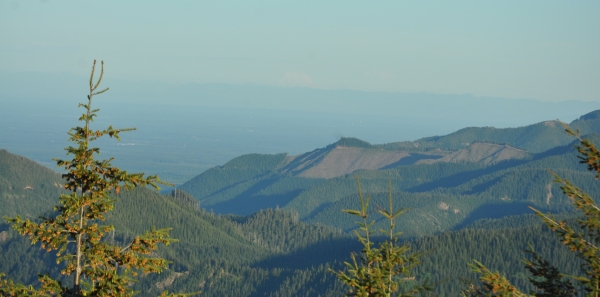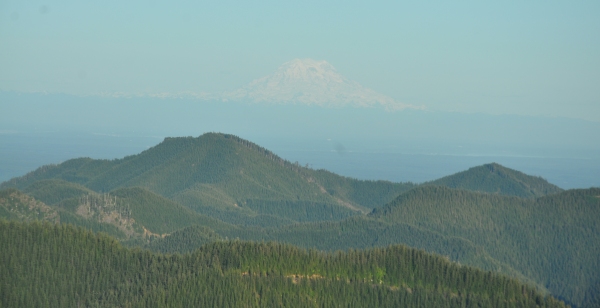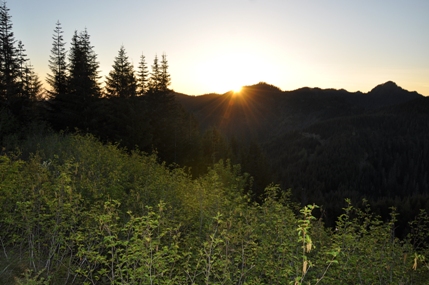 The 3 Cs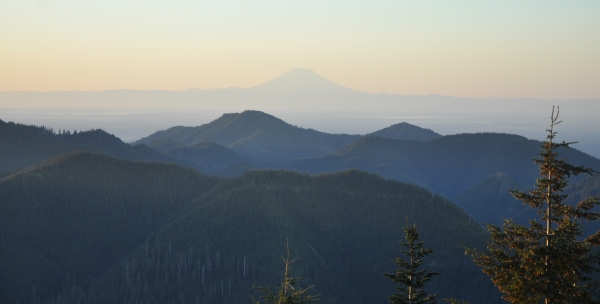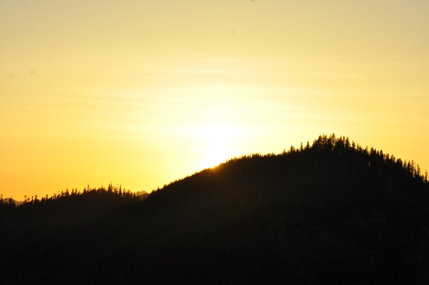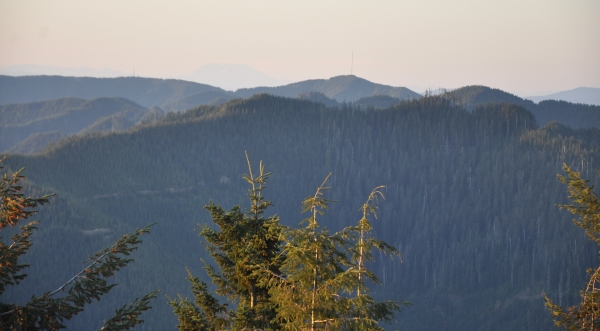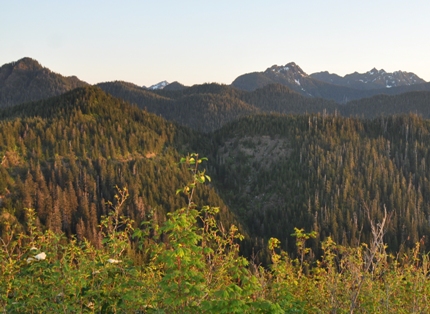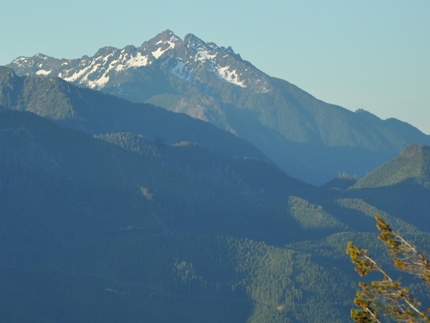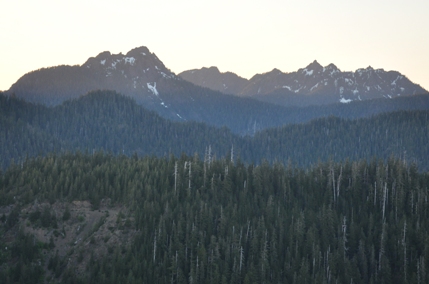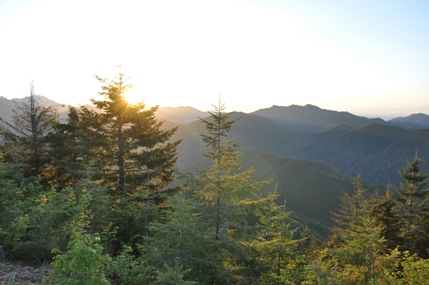 Summit area 2016
Mount Washington
Mount Washington
Chapel Peak
Mt. Church
Capitol Peak
Mt. Church & Capitol Peak
Sunrise and Mt. Rainier across Puget Sound
Mt. Rainier across Puget Sound
Mount Adams through haze
Looking north from Dusk Point
Looking northwest from Dusk Point
South Mountain towers and Mt. Saint Helens in distance
Sunrise
Rock Peak
Rock Peak just makes it onto the 2,000 feet of Washington Prominence List
Looking east with a hazy Puget Sound