Hawaii Travel
The Kalalau Trail, also called the NaPali Coast Trail, is one of the most scenic trails in the world. The trail also has the reputation as one of the most dangerous in the world. This is due to a higher number of tourist hikers doing a trail that has some dangerous sections. Most of the deaths are due to stream crossings during flooding waters but occasionally, people fall off the trail over cliffs. The Kalalau Trail is just 11 miles but the tread is often rocky and the elevation gains and losses make for a tiring hike. Because of its popularity, permits are required to hike or camp beyond the first 2 miles. There are 2 designated campgrounds, one called Hanakoa around the halfway point and Kalalau Beach at the end of the trail. Both have a some shelter and restrooms but only Kalalau has a beach.
Route
Kalalau Trail – NaPali Coast
The first 2 miles is open for all to hike without permit. At two miles is Hanakapi'ai Beach, a very nice beach if the tide is out. Expect to have lots of others at this beach. If you have more time, without a permit you can also hike an additional two miles on a side trail to Hanakapi'ai Falls. Back on the main trail, just past the restrooms, the Kalalau Trail continues with signs saying a permit is required beyond this point. Now the trail climbs out of the Hanakapi'ai Valley, reaching a high traverse to get above sea cliffs. The most intimidating section of trail is reached around the 7 mile mark, shortly after Hanakoa Campground. Here a narrow section of trail called Crawlers Ledge skirts along the cliff face and one wrong step could mean death or serious injury. Even worse than Crawlers Ledge, is an exposed area just past it that after a rain, the mud becomes as slick as ice. After traversing in and out of five valleys, you end at Kalalau Beach, guaranteed to become one of your favorites because of the scenery and effort required to arrive there.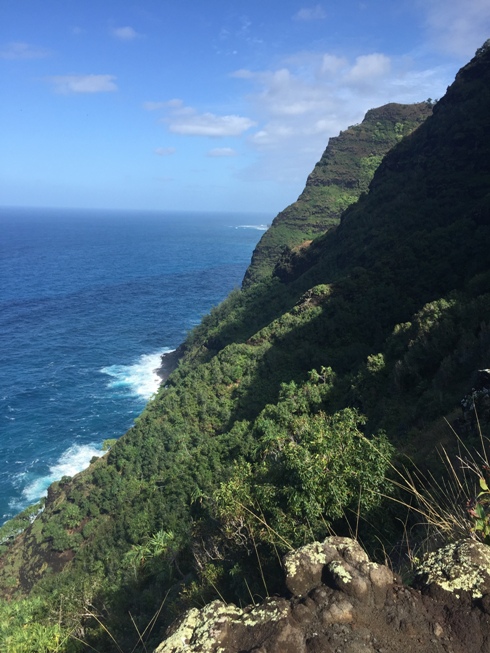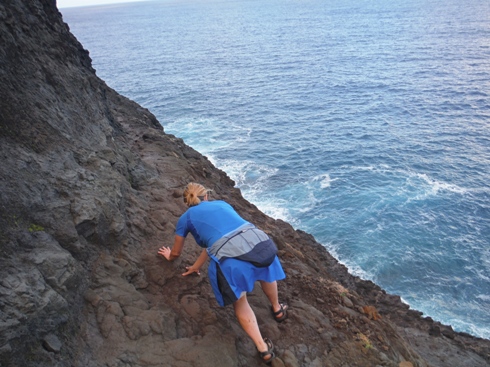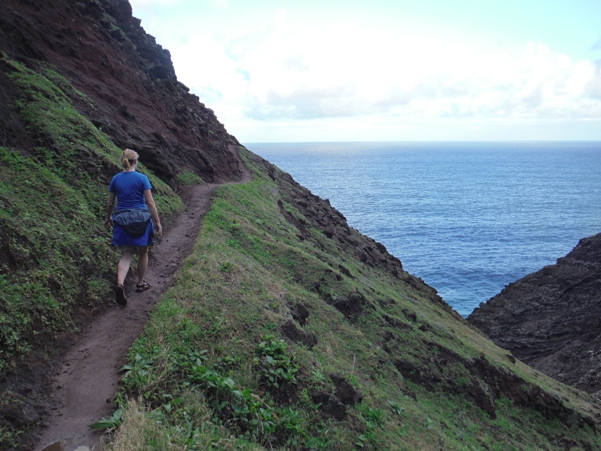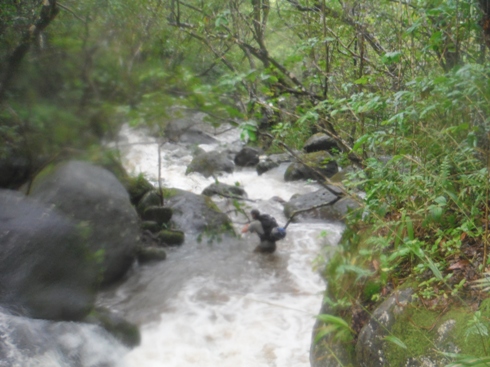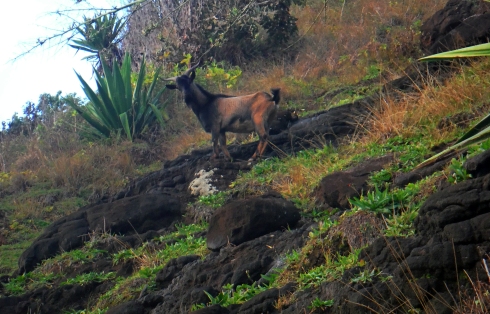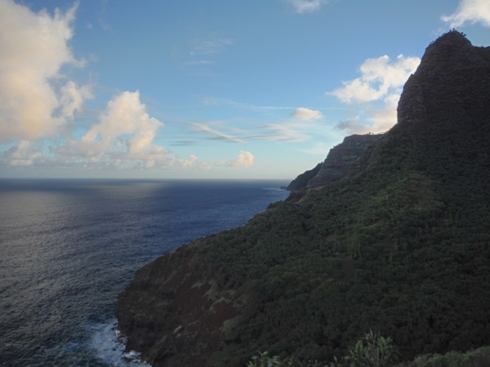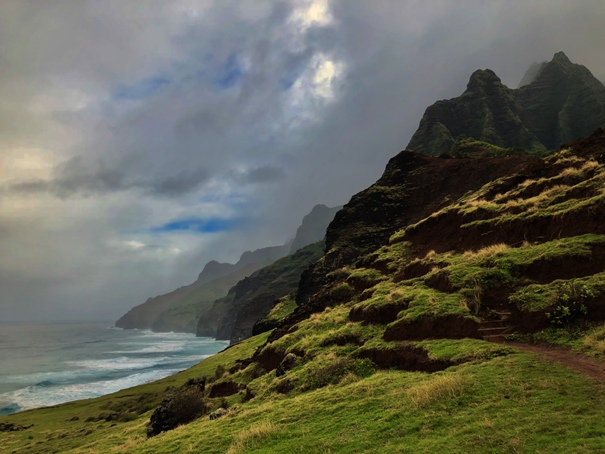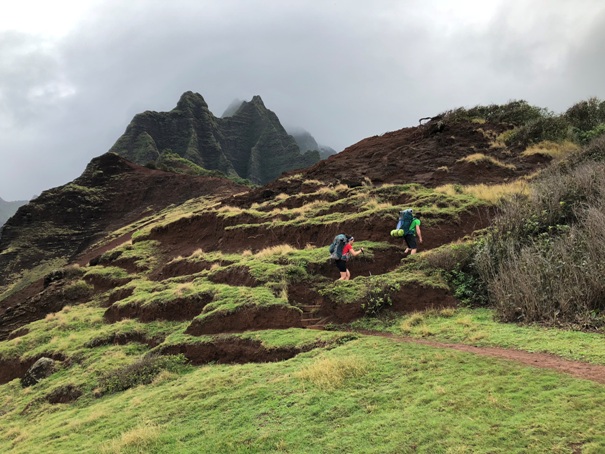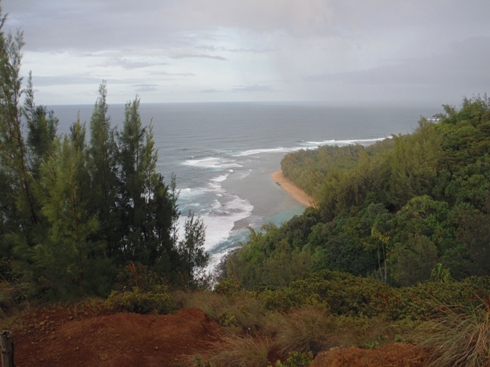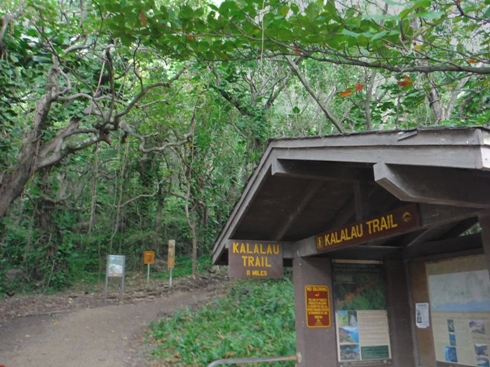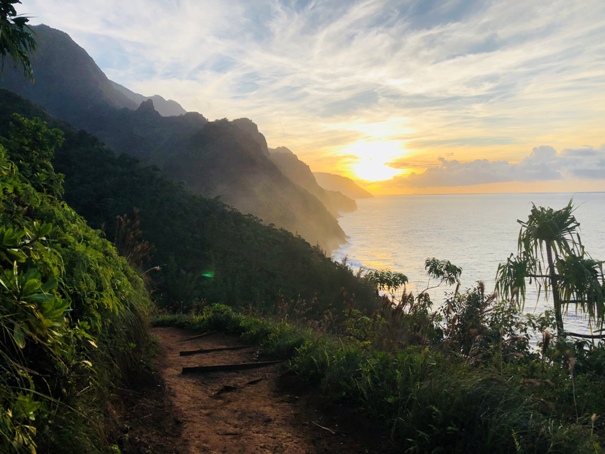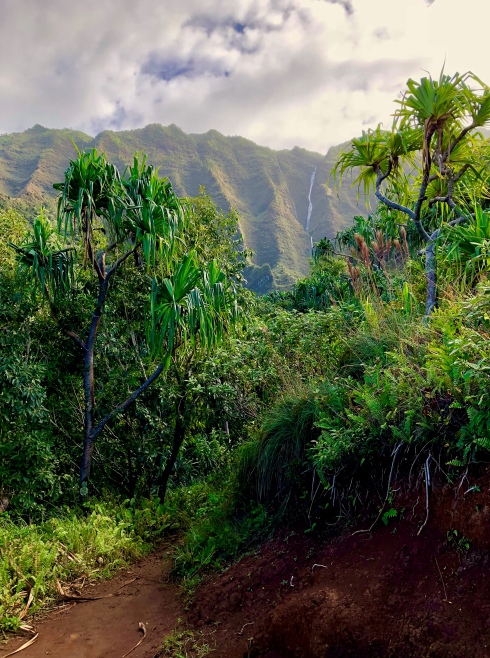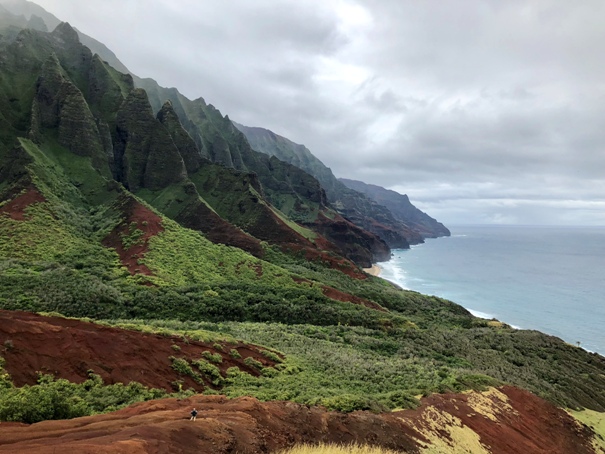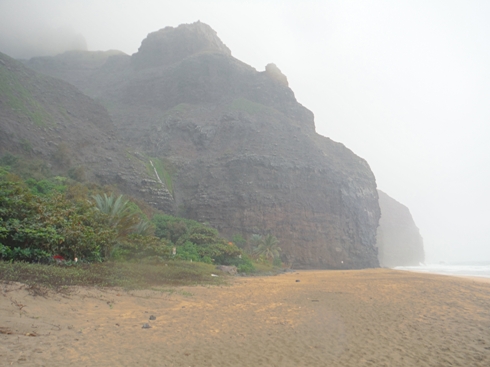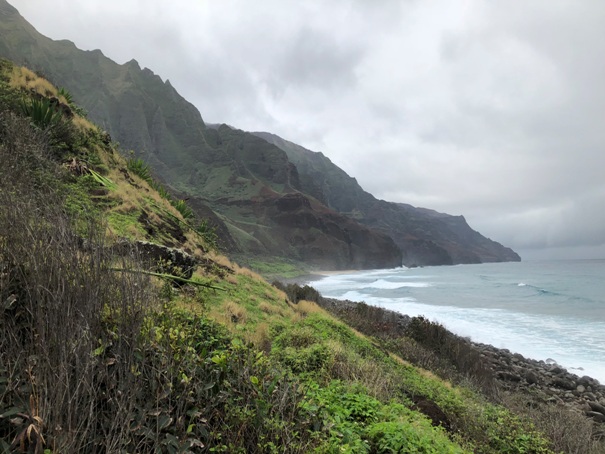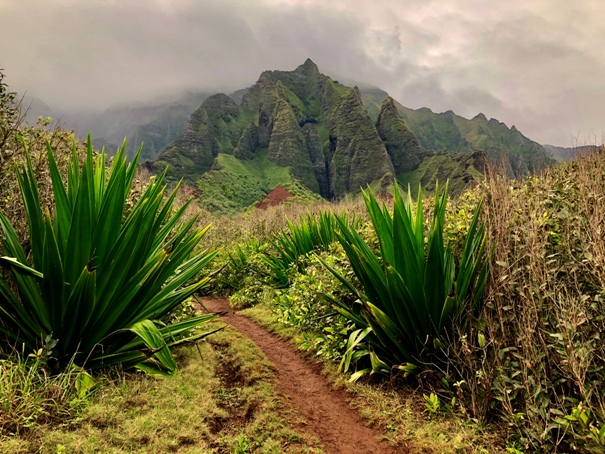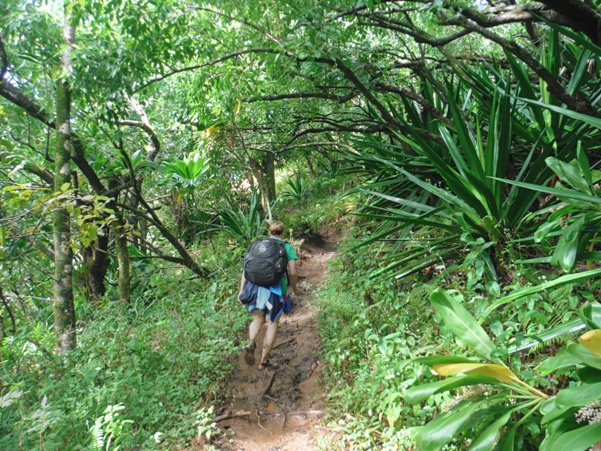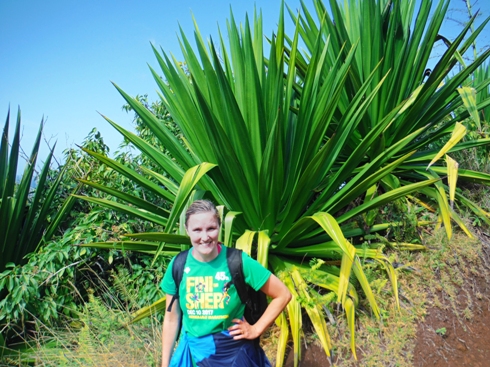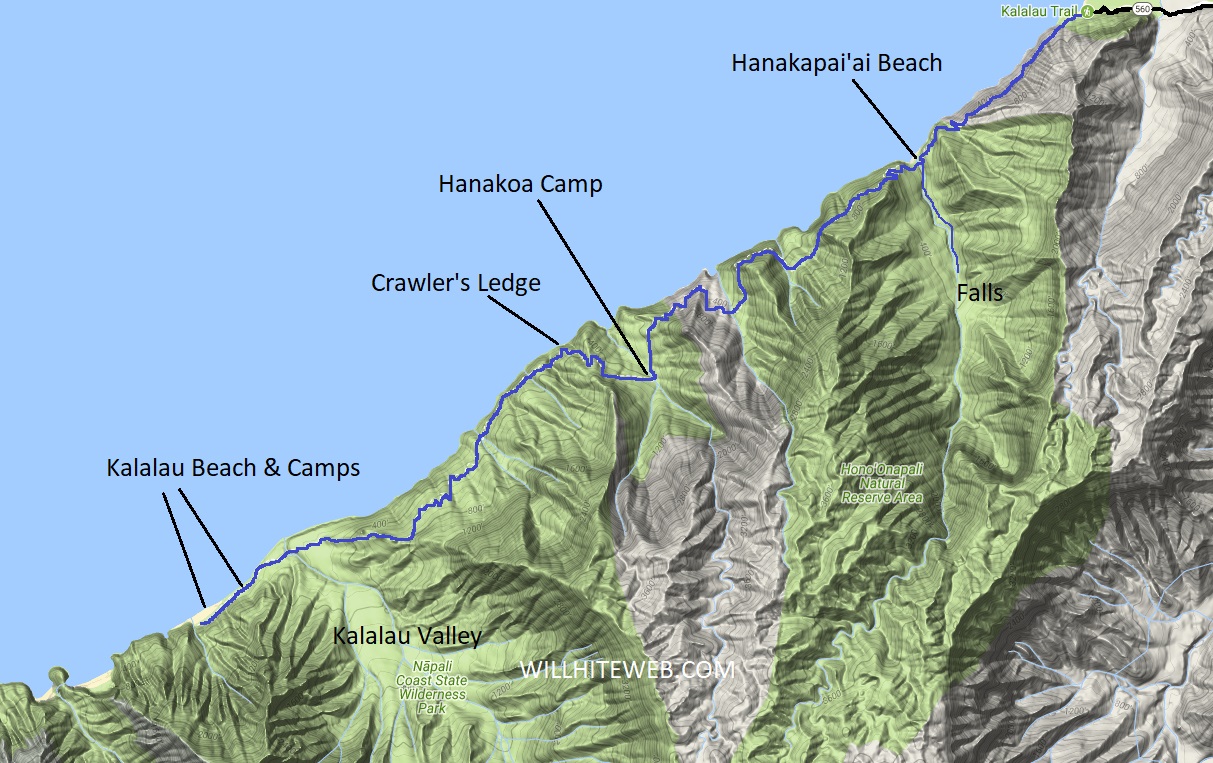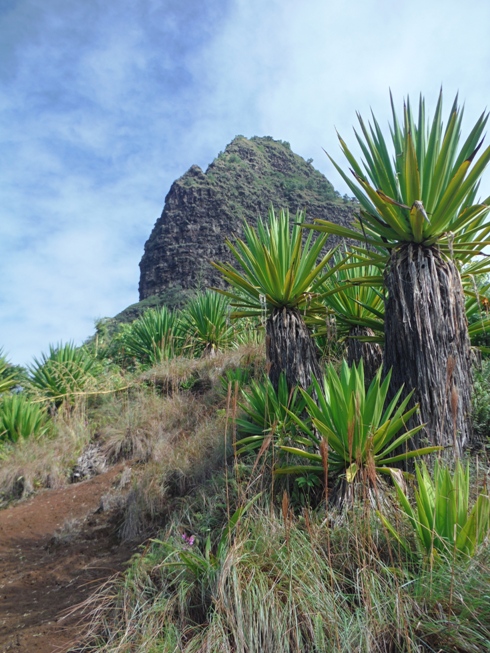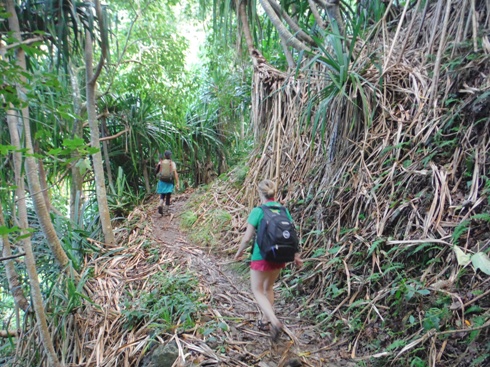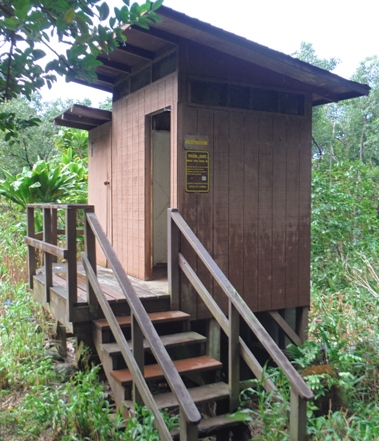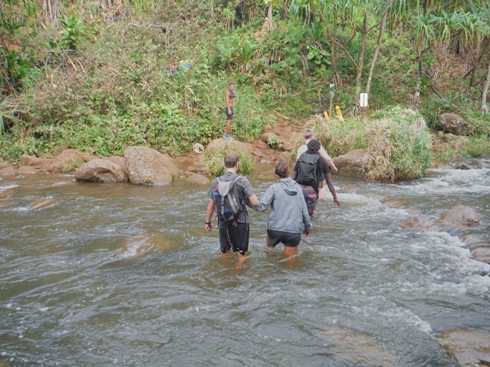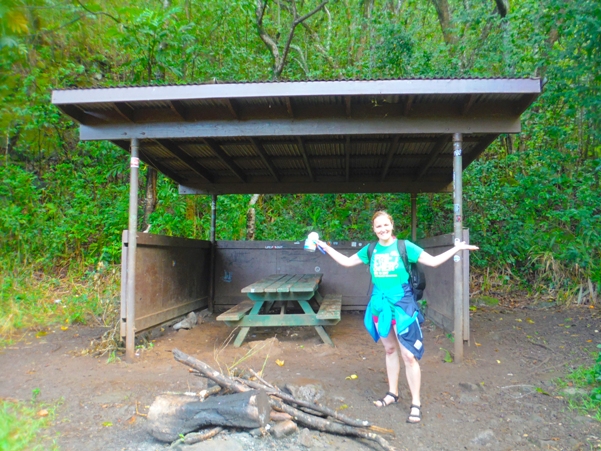 Ke'e Beach at the start of the Kalalau Trail
Kalalau Trailhead
First viewpoint looking down the Napali Coast
Nearing Crawlers Ledge
Working around Crawlers Ledge
Cliffs above the trail
Interesting trail
Viewpoint in route
Cliffs above the trail
Kalalau Beach in the rain
Goat
Crossing the Hanakapai'ai River after heavy rain
Crossing the Hanakoa River after heavy rain
The last few miles down to Kalalau Beach
Hiking the shoreline just before Kalalau Beach
Nice outhouses along the route
Nice shelter at Hanakoa
Trail near Hanakoa
We did the Honolulu Marathon the day before